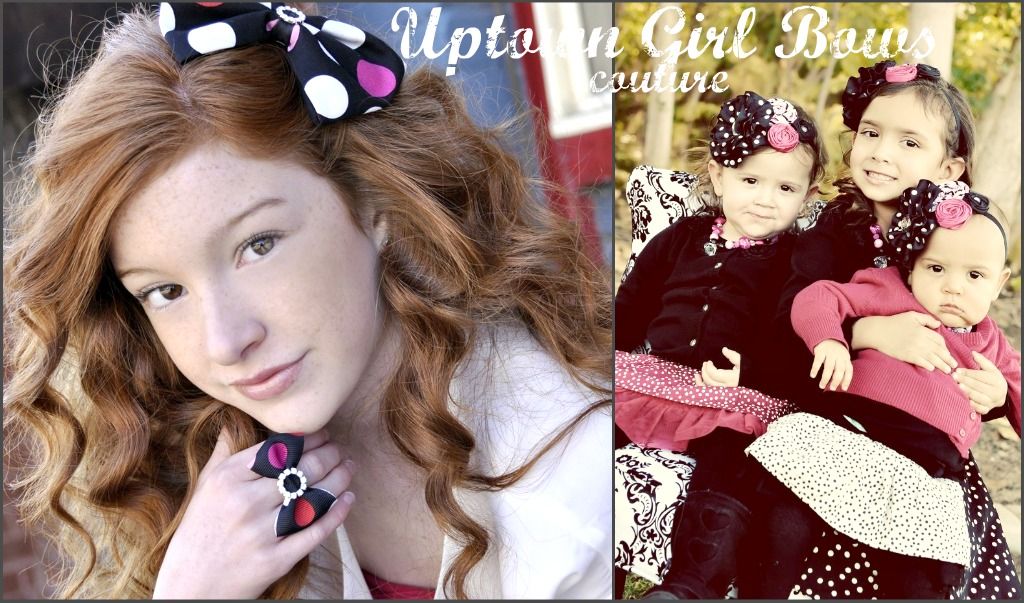 Jamie at Uptown Girls let me know of a fantastic giveaway she is a part of. She is inviting all of us to join in the fun! The giveaway is running via
Facebook
. She is offering a $50 gift certificate + FREE Bowdacious Hair Bow and BLING bow ring. How cool is that!?
I also forgot the biggest part....The Giveaway is
FREE
to enter and with all the Vendors together, the
GRAND Prize is $5,600 worth in products for FREE!!
It's HUGE so if you haven't entered yet, You should!! :)
So hop on over to
Vintage Rose Wraps
and enter to win in their 10K Love Giveaway.
I know I am heading over right now!!
You should to :>