Do you ever have a moment where you start writing a post, but have the distinct feeling maybe you have already posted this EXACT THING? Well I am having that feeling now, so if I have already done features from Making a Gift on 25th I am sorry. My brain is not working. Full of WAY TOO many ideas and projects. Anywho so if you have or haven't seen the features you get to see them now OR AGAIN....
----------------------------------
So last week or so I introduced a new series on Blissful and Domestic.
I was so excited about all your comments.
Everyone was excited for this new series.
I didn't know if anyone would link up projects, but you came and you did.
Have I mentioned Blissful and Domestic readers rock!
Seriously you do.

We had 29 links!
Way more than I thought.
I wanted to feature some fo the ideas.
So here we go.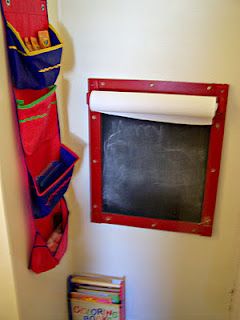 Art Station by Mariah's Creations
Animals on Parade by Bilingual Crafting and Sewing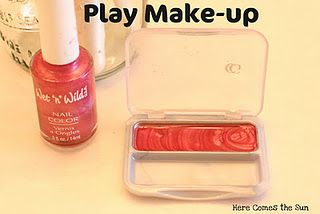 Play Make-up by Here Comes the Sun
Annie's Afghan by 4 You With Love
If you were featured grab a button.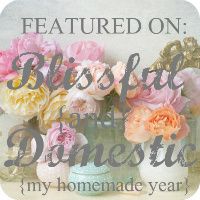 And if you missed my project....
I shared how I made Miss Priss some Christmas Leg Warmers.
Check them out!
We will be back here with a new linky party
and another gift idea from me on the 25th!