Let me just start out by saying that the 25th snuck up on me this month. I didn't realize it was the 25th till yesterday. I did buy my supplies for my craft project, but have yet to make it. I plan on making these super cute pot holder organizers for some of my sisters for Christmas.
I received one last year, for my birthday, and LOVE it. So since I have yet to make them, I decided to share what I made my niece for her birthday. I also want to make one for Miss Priss for Christmas. My niece Makenze loved this gift. It was inspired by
Fancy Nancy and the Posh Puppy
.
Have you read that book? If you have a little girl and do not know this book, please run to the library and check it out. It is too cute!! Fancy Nancy is one of my daughters favorite story book characters. She is just too fun! In the story she makes a dog house out of a toaster box. I decided I needed to copy that.
I made a fancy dog house and refashioned an old stuff dog for my niece. It was very simple. I added bows to the ears (sewed them on), made a felt bone, made a doggy tutu with
this tutorial
, I hot glued fabric onto the box, and made a simple ribbon leash. Super simple and perfect for any fancy little Miss.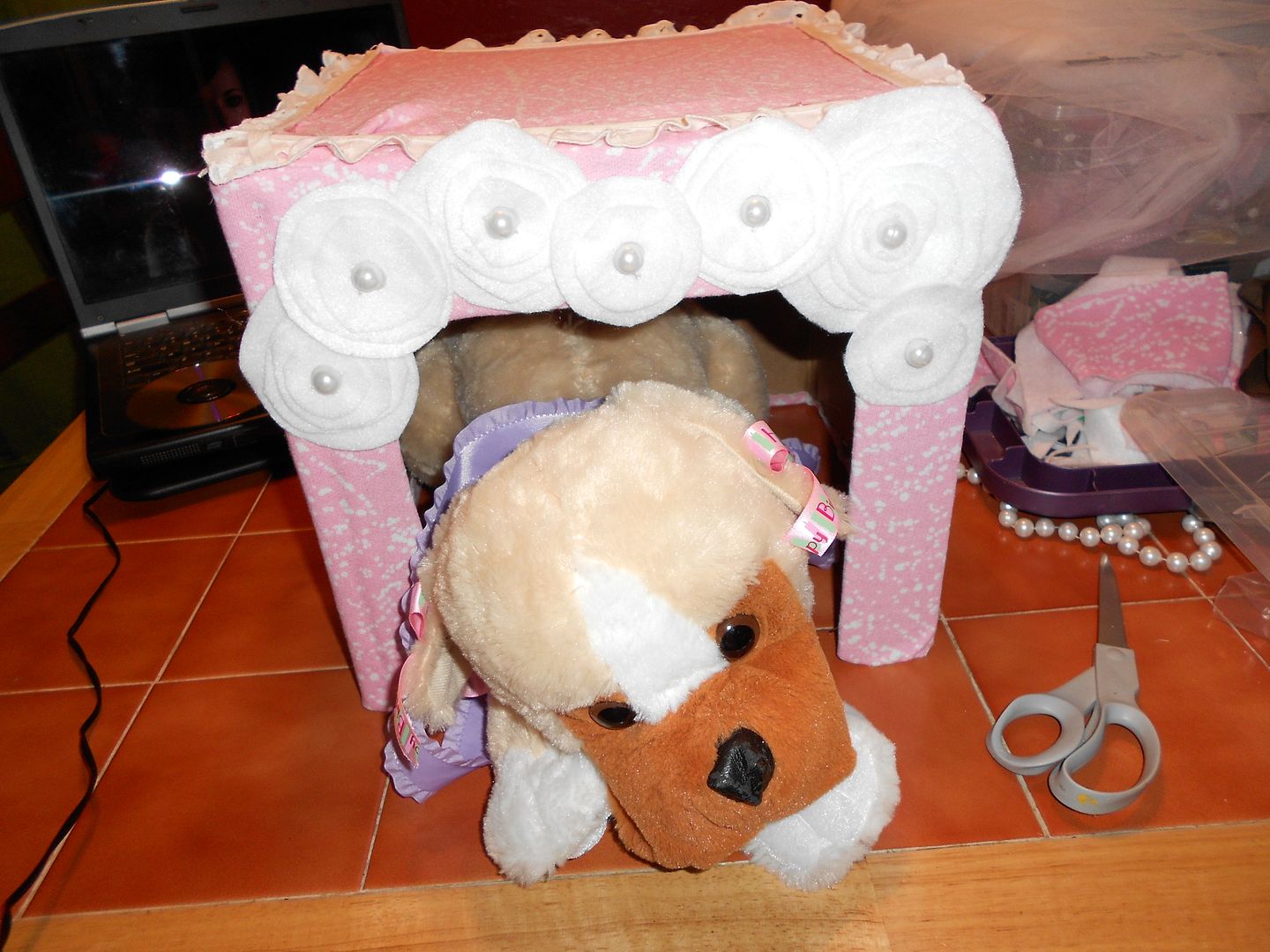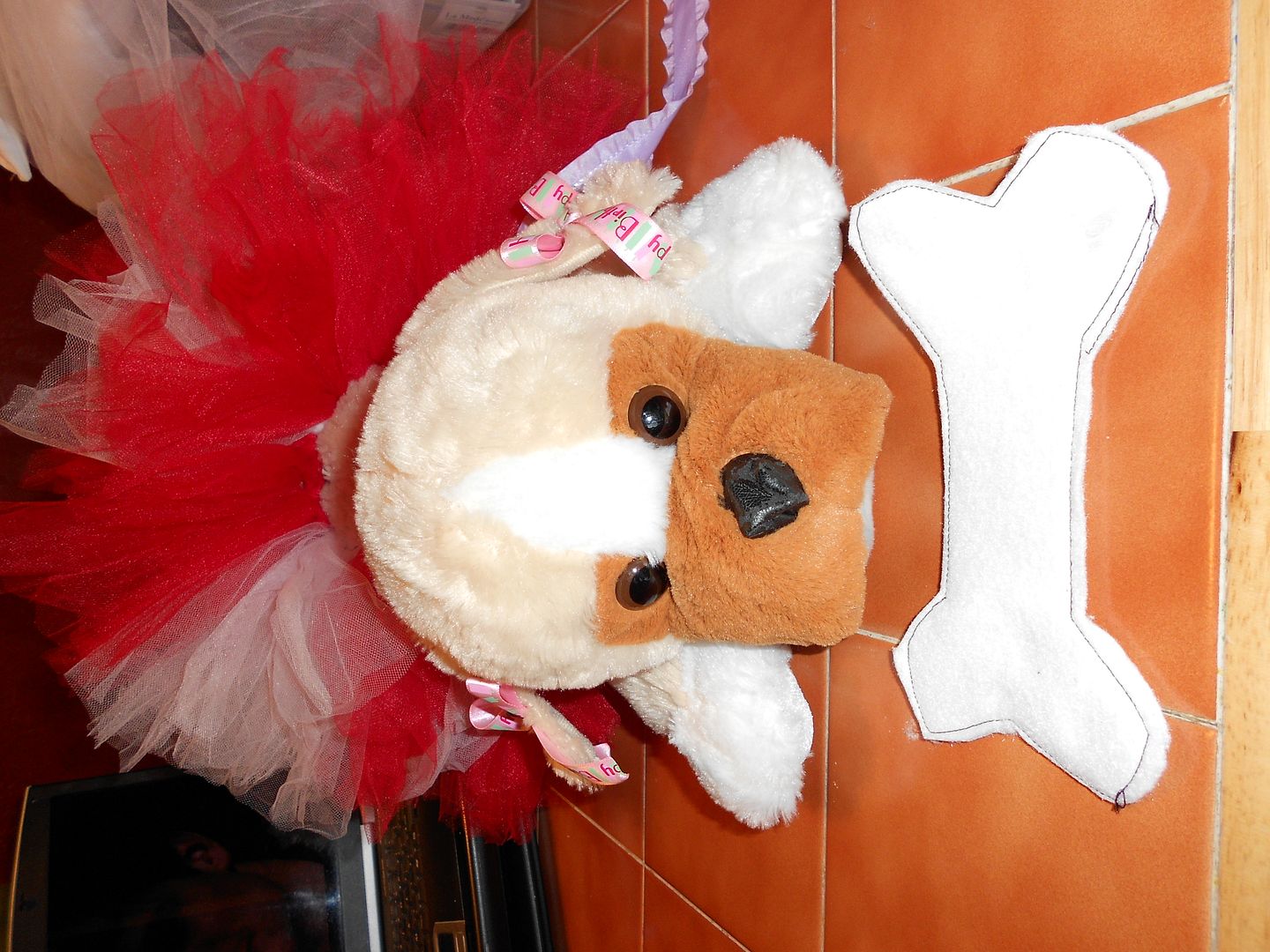 I love the way it came out and Makenze's face was priceless. That smile makes those glue gun burns on my fingers so worth it. Love those munchkins when they love something you make. So there you have it a simple, homemade gift for Christmas. I can't wait to see what you have been creating. If you don't have a gift you made, pick one from last year. All gift ideas are welcomed!
Just grab a button to spread the word
and link up all your loveliness:)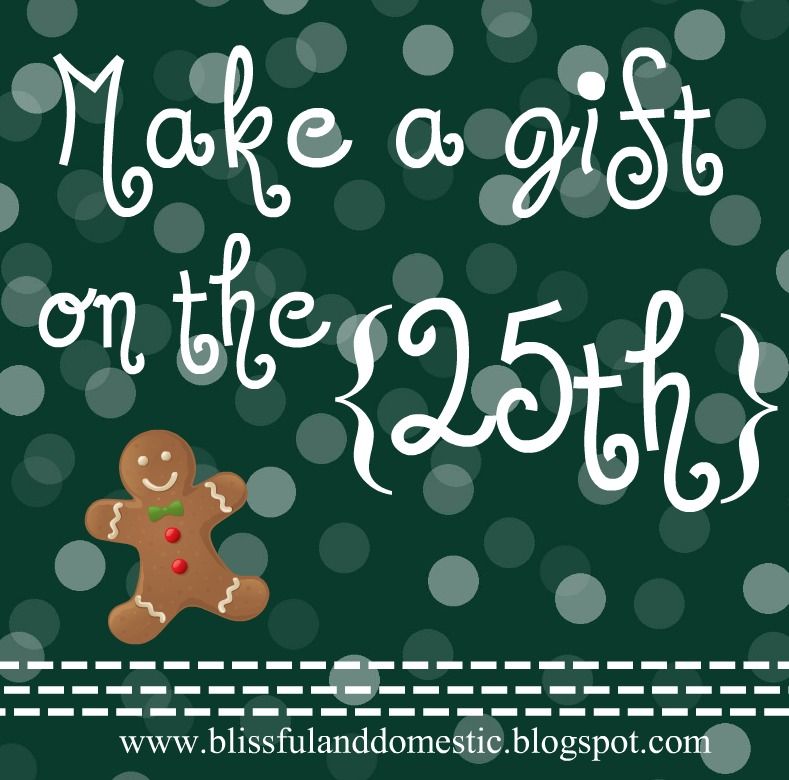 For more gift ideas, check out the January
Make a Gift on the 25th Link Party
and my
Christmas Leg Warmer Tutorial
Have a great day and come back tomorrow for the
Sunday Blog Hop
!