Yesterday after school, I decided to make a few St. Patrick's Day Decorations. I wanted something simple, fun, and FREE. That last one is pretty much always a requirement. I went through my craft stuff and found some cute green paper. My poor scrap-booking stuff has been so neglected lately. I haven't done paper crafts in almost a year. I was excited when I thought of making a cute paper banner. I have seen so many around blogland lately. I just used 4 12x12 green pattern paper, ribbon, white paper, and craft scissors.
I drew out my banner pattern on paper and traced it onto white paper. I cut it out and used a black marker to draw my letters. I also used scrap paper to make the paper flowers. I am loving how it came out. It definitely makes my "still unfinished" kitchen pretty darn cute, if I do say so myself
:)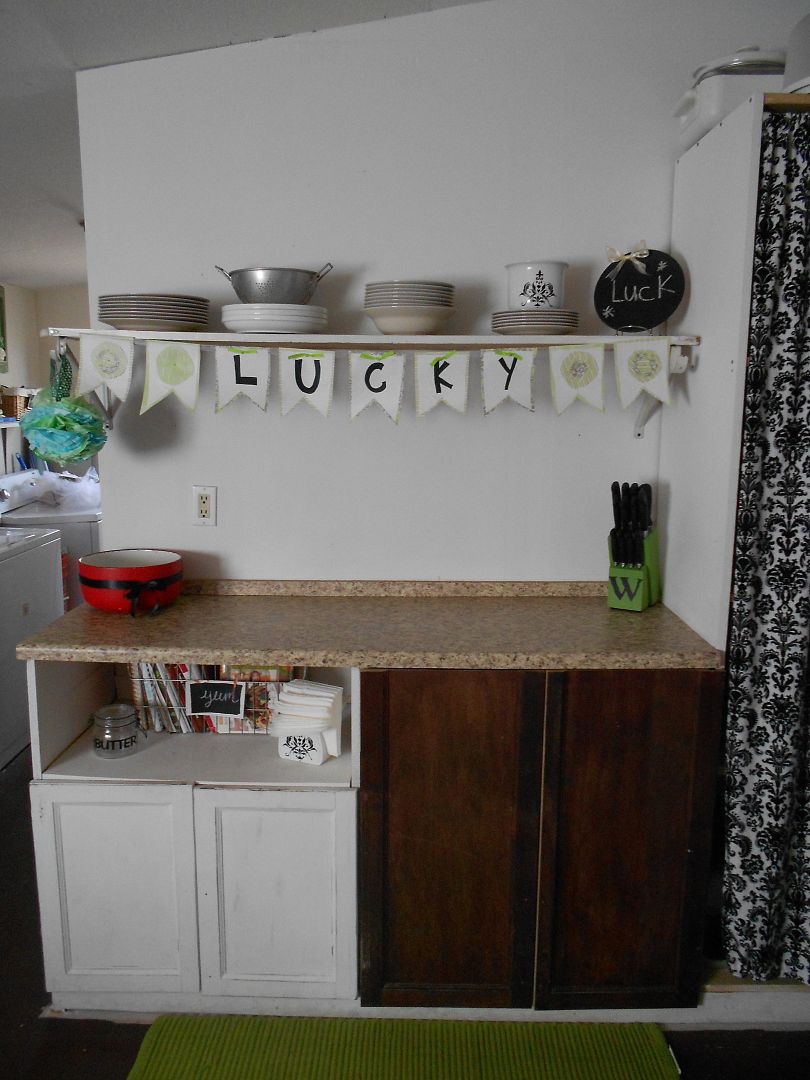 yes I know cabinet doors still need to be painted.
Click HERE
to see what our kitchen use to look like.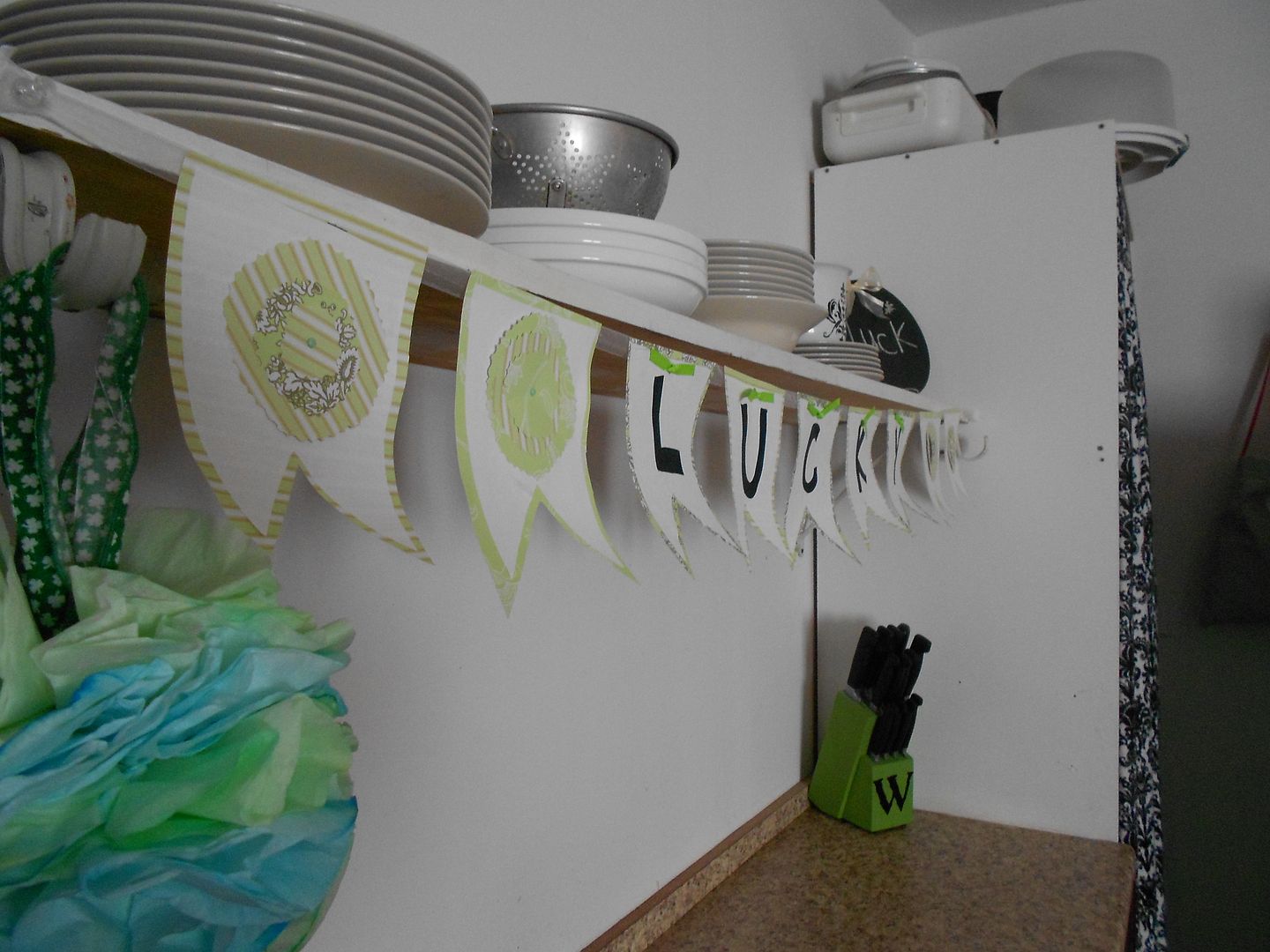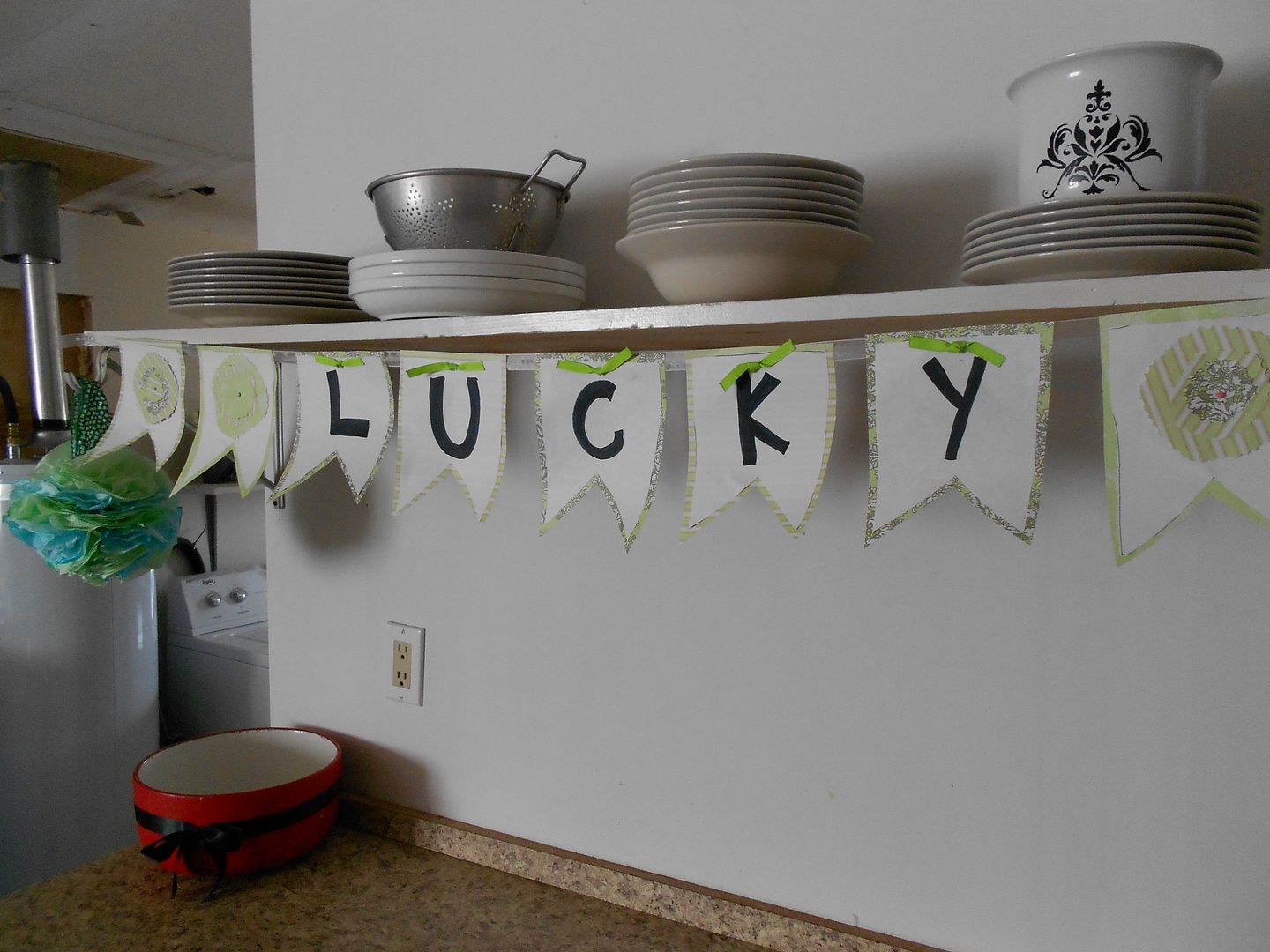 I used coffee filters to make the garland above my chalkboard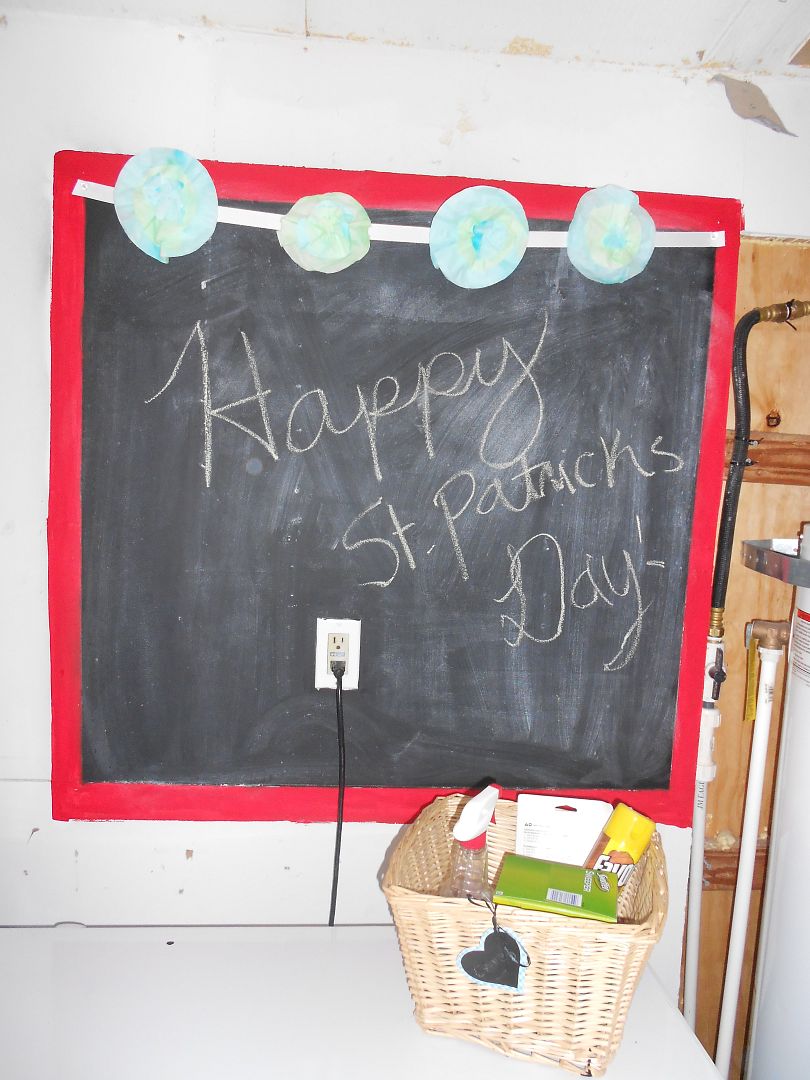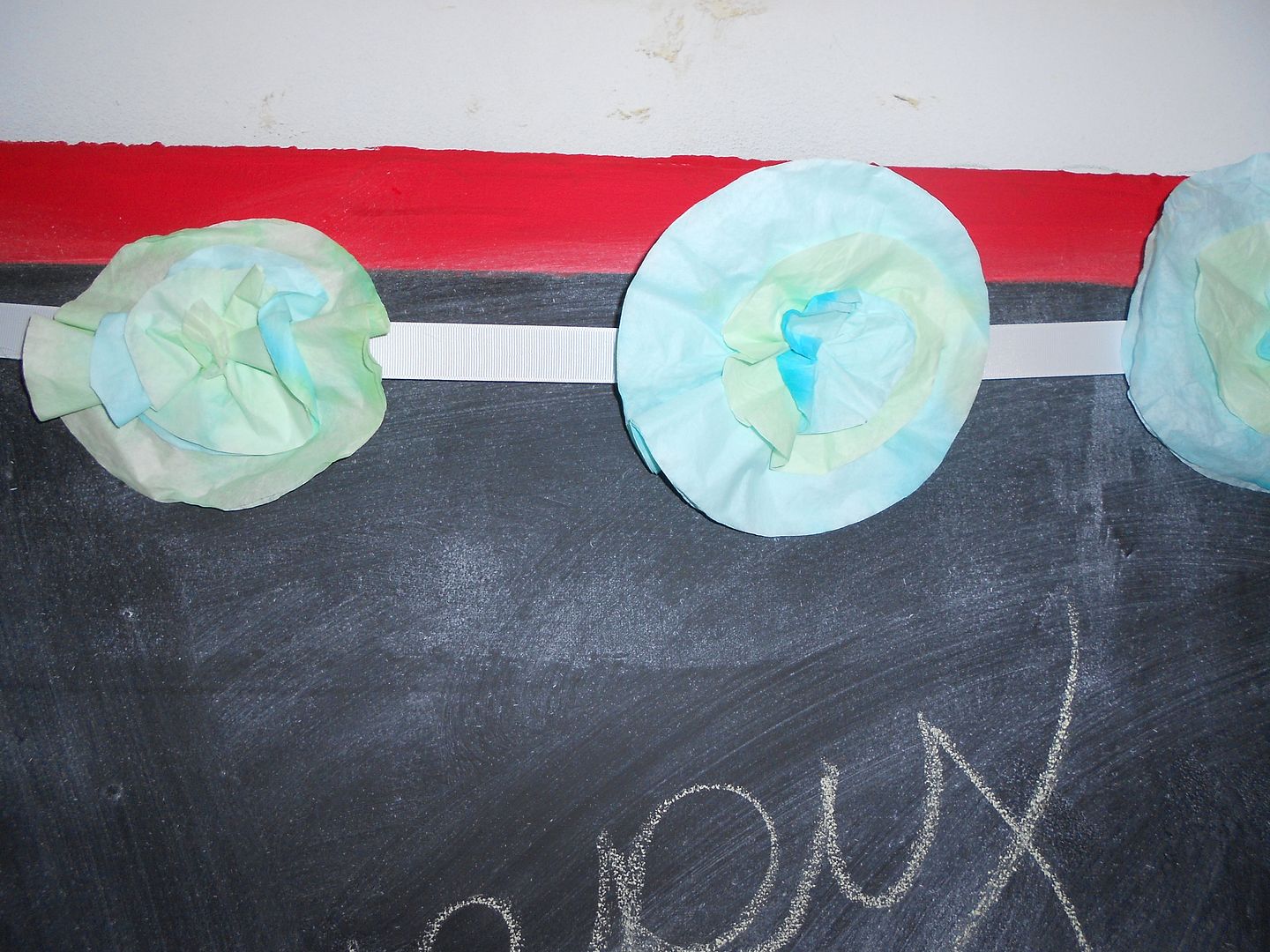 I used the same Dyed filters to make a Coffee Filter Pom Pom
Want to know how I made my St. Patricks Day Pom Pom? Well let me show you. It is super simple.
I had left over coffee filters from a project I did over at
bowdabra
today. I decided to put them to some good use. I started out with a Styrofoam ball. I had one left over from
this project
.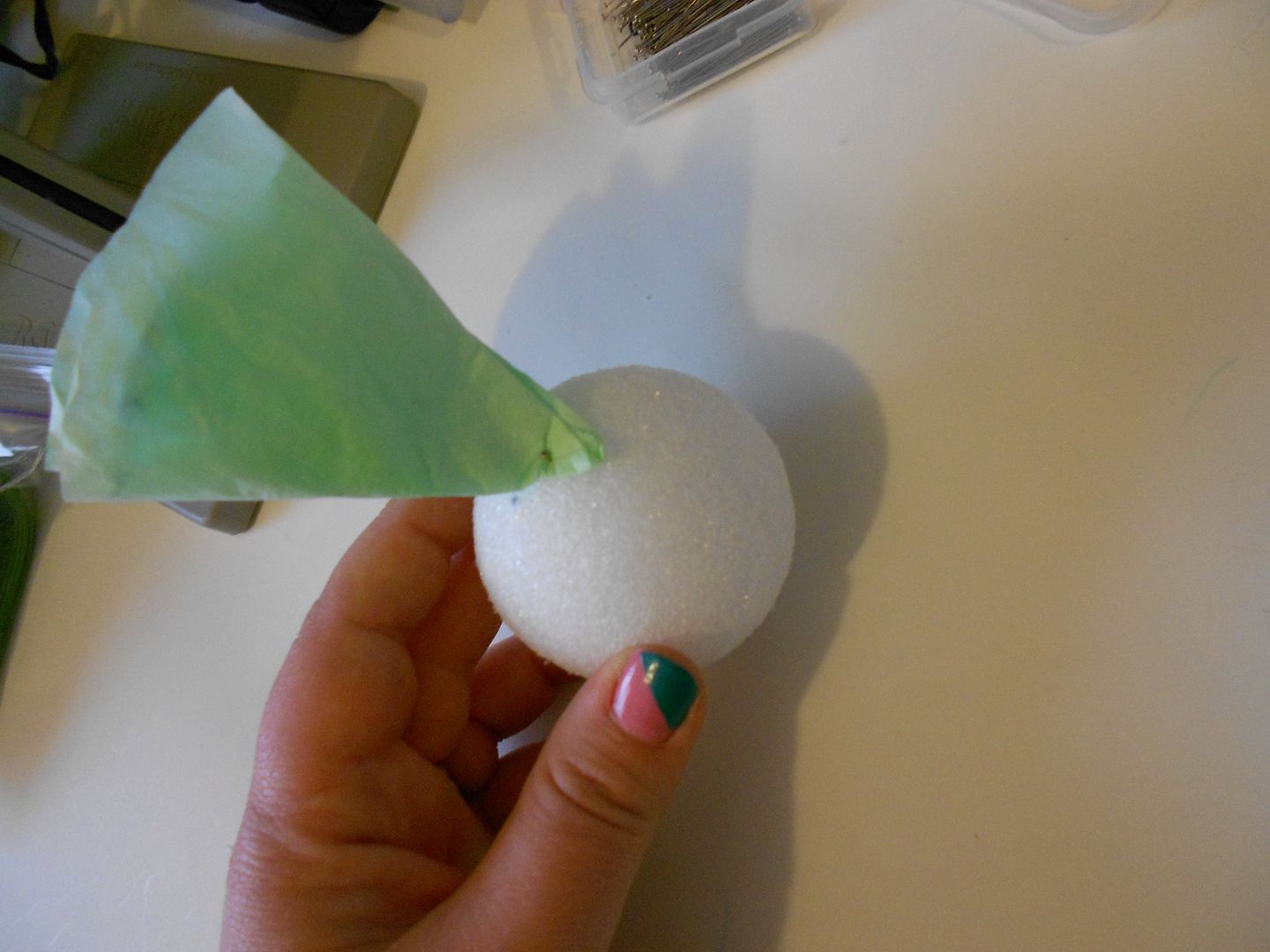 I quarter folded the filters and began pinning them to the ball.
Continue till the ball is covered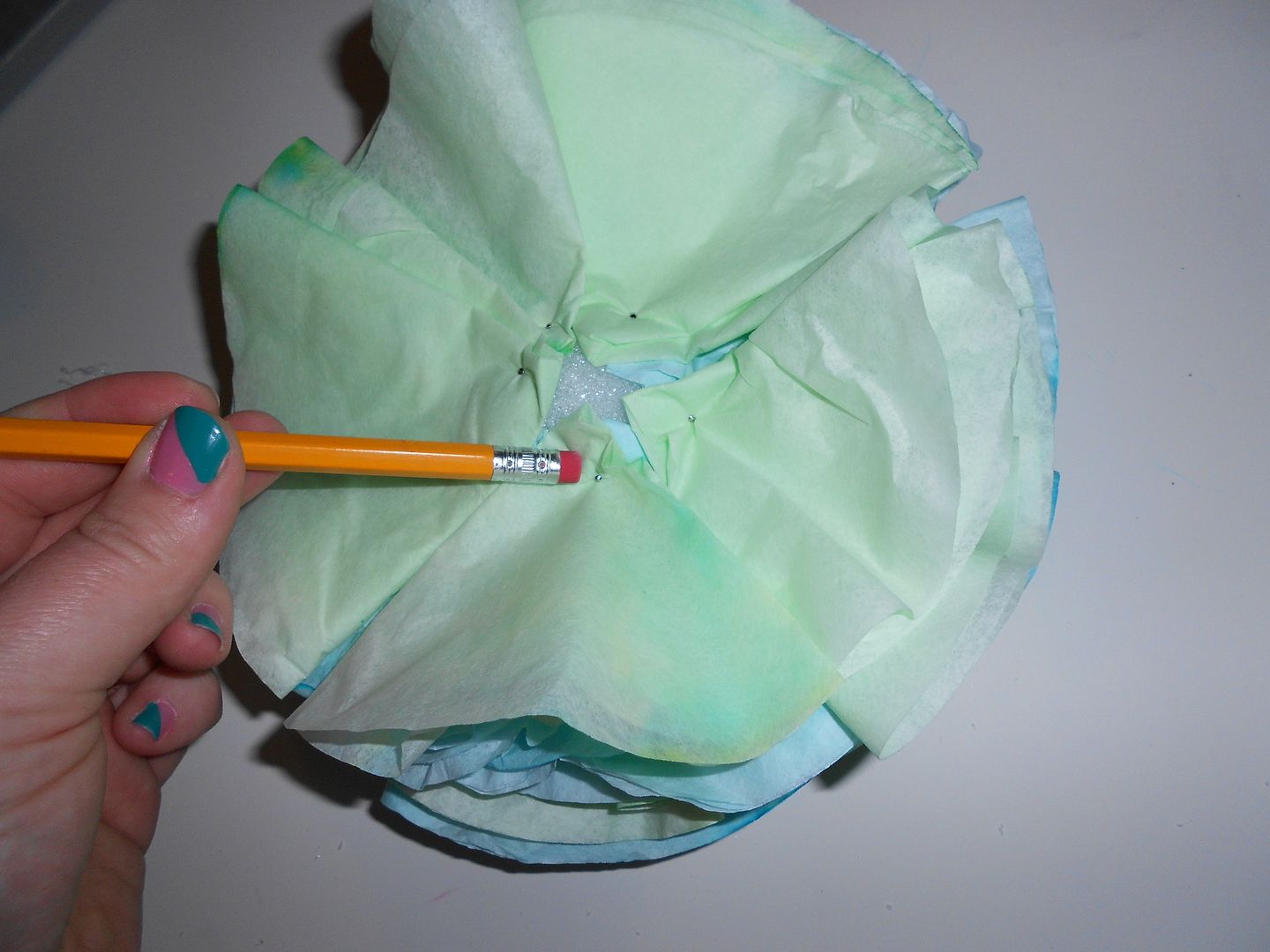 A pencil helped when pinning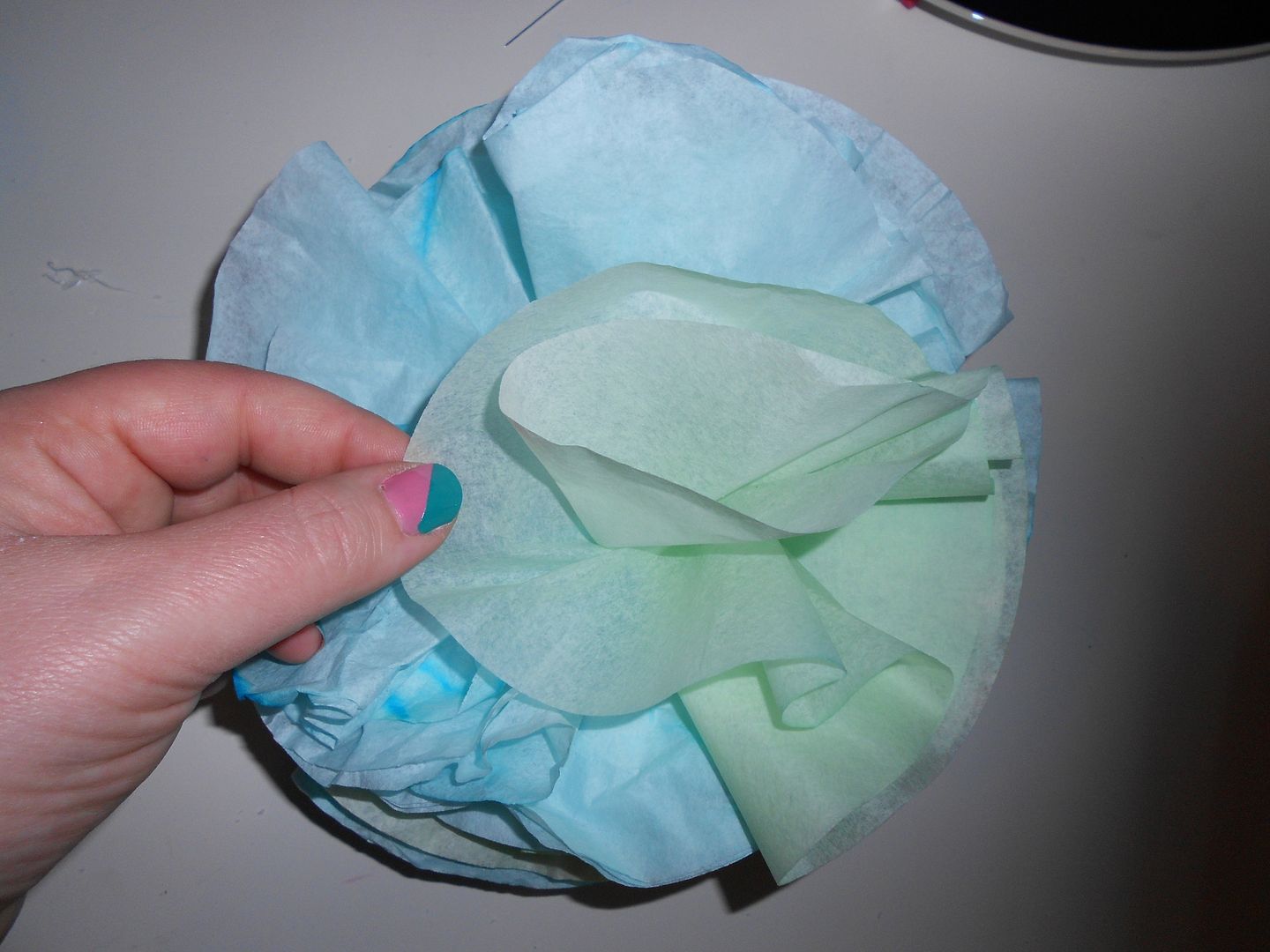 Fluff out your filters after pinning them
Take some festive ribbon and pin to the ball.
This is what you will use to hang your pom pom.
Hang and Enjoy!
--------------------------------------
To find out how I dyed the coffee filters and made this wreath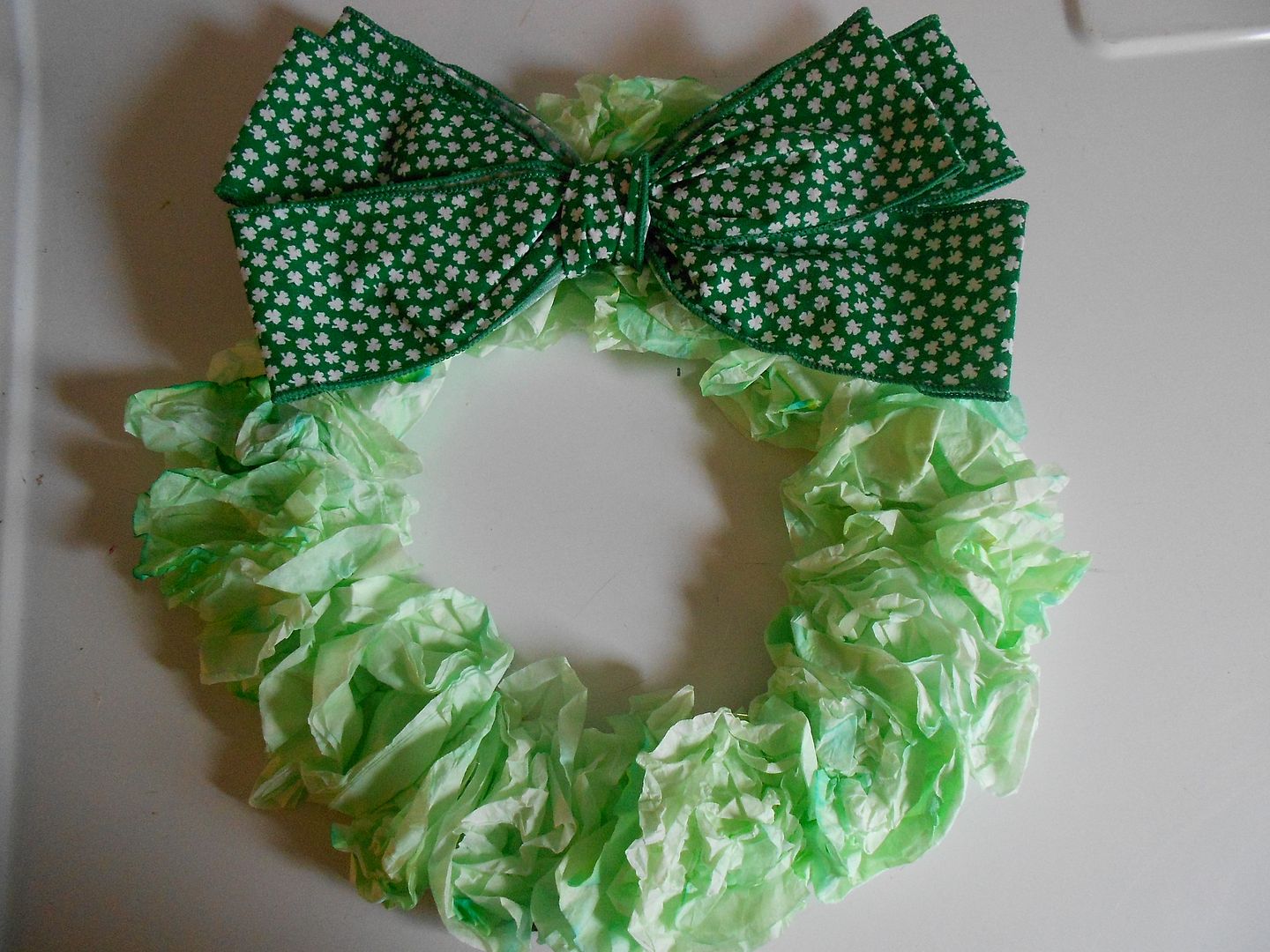 Hop on over to The Bowdabra Blog
----------------------------------------
I hope you guys have a great day. If you are a new follower to Blissful and Domestic
let me know, I'd love to follow you back.
Also don't forget to link up to my
Sunday Blog Hop
.
It is such a fun way to meet new bloggy friends.
Have a terrific Wednesday!