Good Morning Lovelies! So before I get into my post today, I have to confess that I didn't write it this morning. I am writing this tonight, which I guess is last night for you now. It is 12:47 am, I have listened to way to much GLEE music, and snacked on far to many chocolate chips. I swear I just have my Media Player, on my computer, going on a loop of GLEE music and those dang chips keep calling me. I just can't get enough. Yep total choco loving GLEEK here folks. Why do I confess this? Well basically because I can't be held responsible for the typos, which I am sure are hiding in this post. Yeah I could have proof read in the morning, but then what would you have to read this morning? See really I do this all for you. Oh and today's post is too exciting not to share. Today I am teaching you how to make homemade hotdog buns and hamburger buns.
Also sorry in advance again...it seems that after 12 am I love to use words like GOLDEN, FOLKS, and I even compare my love for my mixer to PB and J.
Just FYI for ya....
Now onto some bread making...
First things first, let's talk equipment. I use my Kitchen Aide mixer. This is my new love. I got my sweet mixer for Christmas and we have been inseparable ever since. We kinda go together like PB and Jam. Now you don't have to use your mixer for bread making, but it does make it so much easier. A hand-mixer can also be used or you can go old school and do this all by hand. It is really up to you.
You are going to start off by mixing the following together:
3 1/2 cups of warm water
1 cup of oil
3/4 cup of sugar or 1/2 cup honey
6 TBL Yeast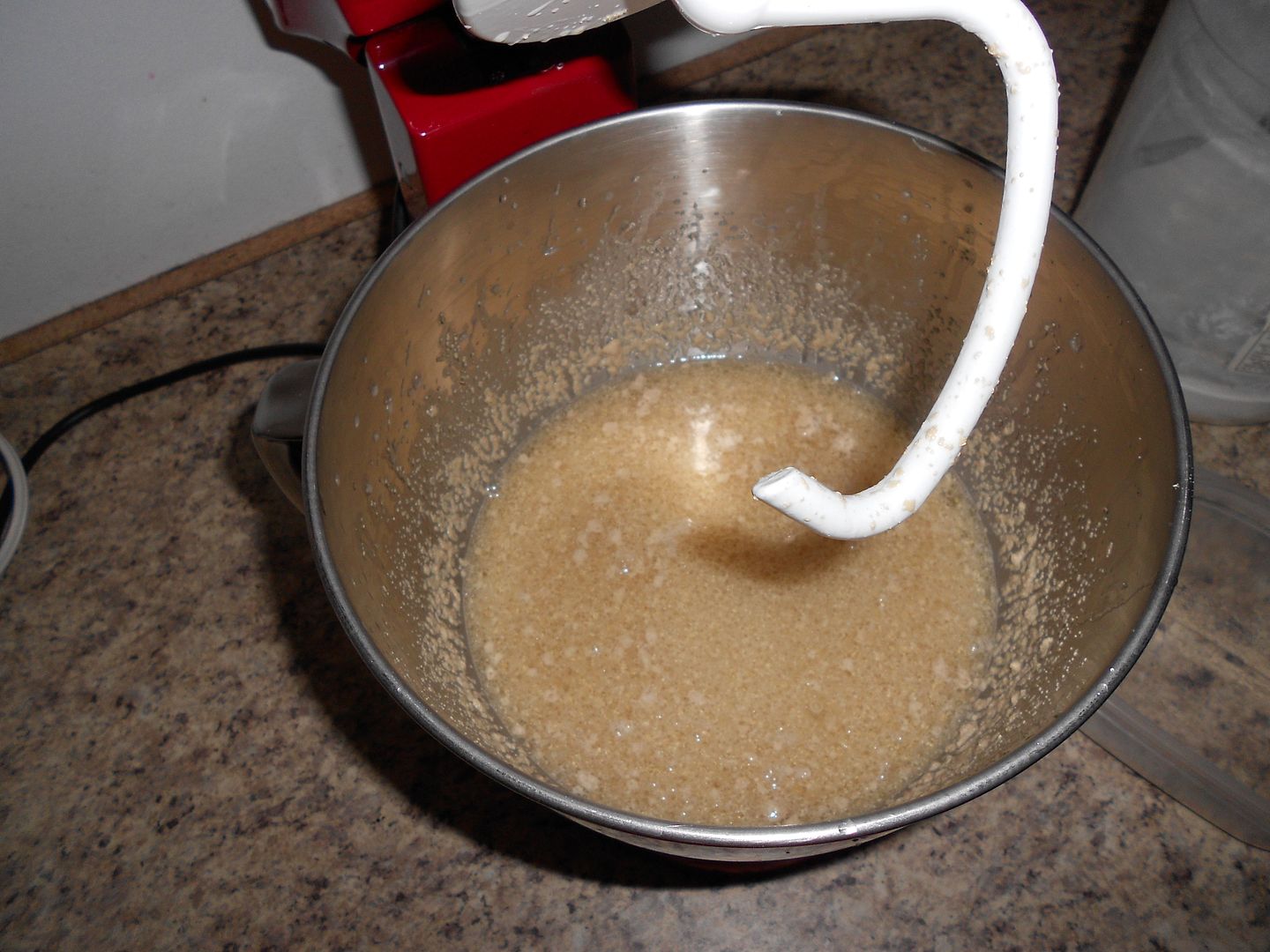 Mix and let rest for 10 minutes.
I set my timer on my stove, so I am exact.
Tip:
I just let my tab water run warm. This a is much better way, rather then trying to heat up water. It needs to be warm, but not hot. It your water is hot, you risk killing your yeast. If it is cold you won't activate your yeast. So warm water is the best for a happy yeast growing experience.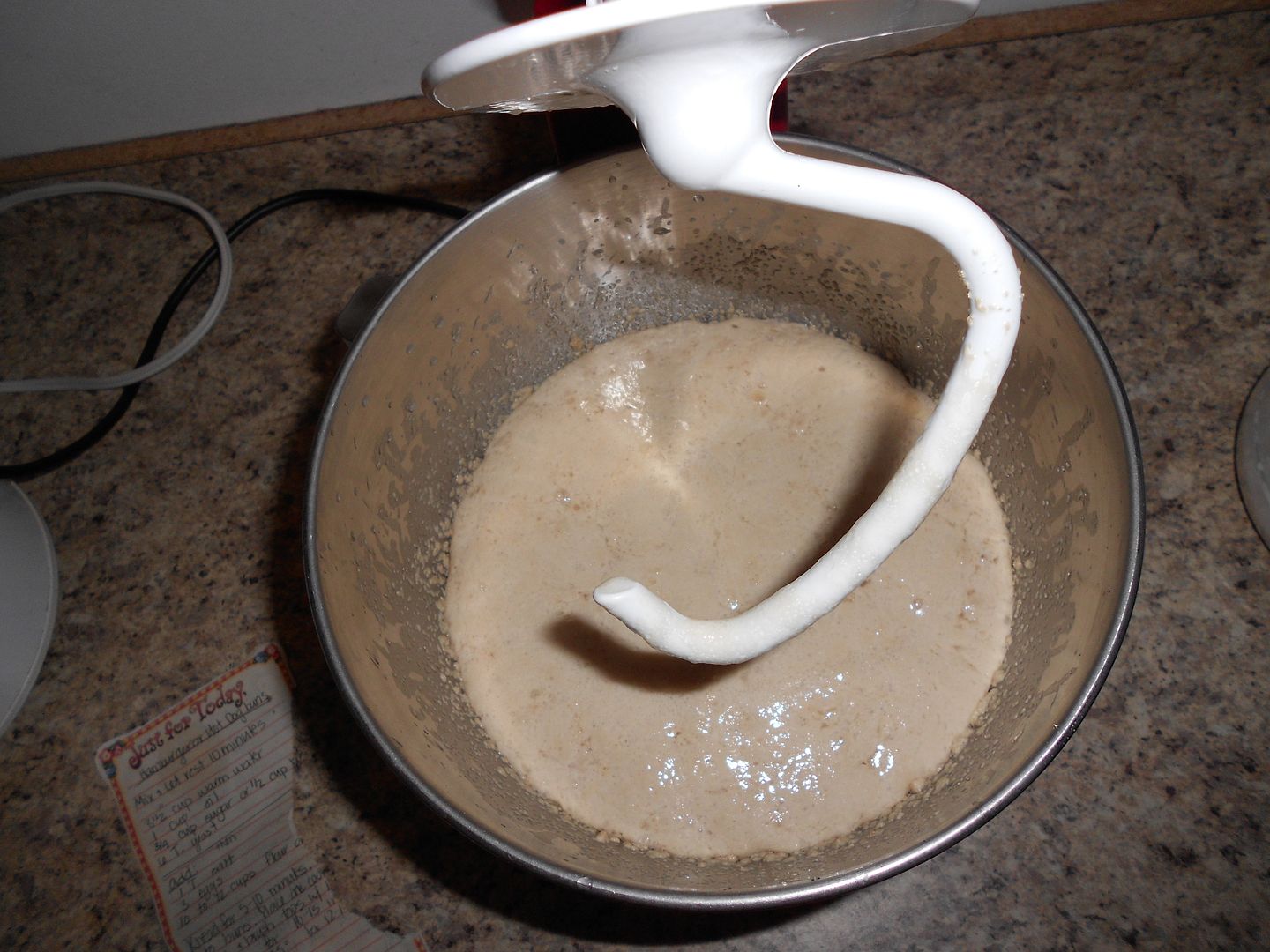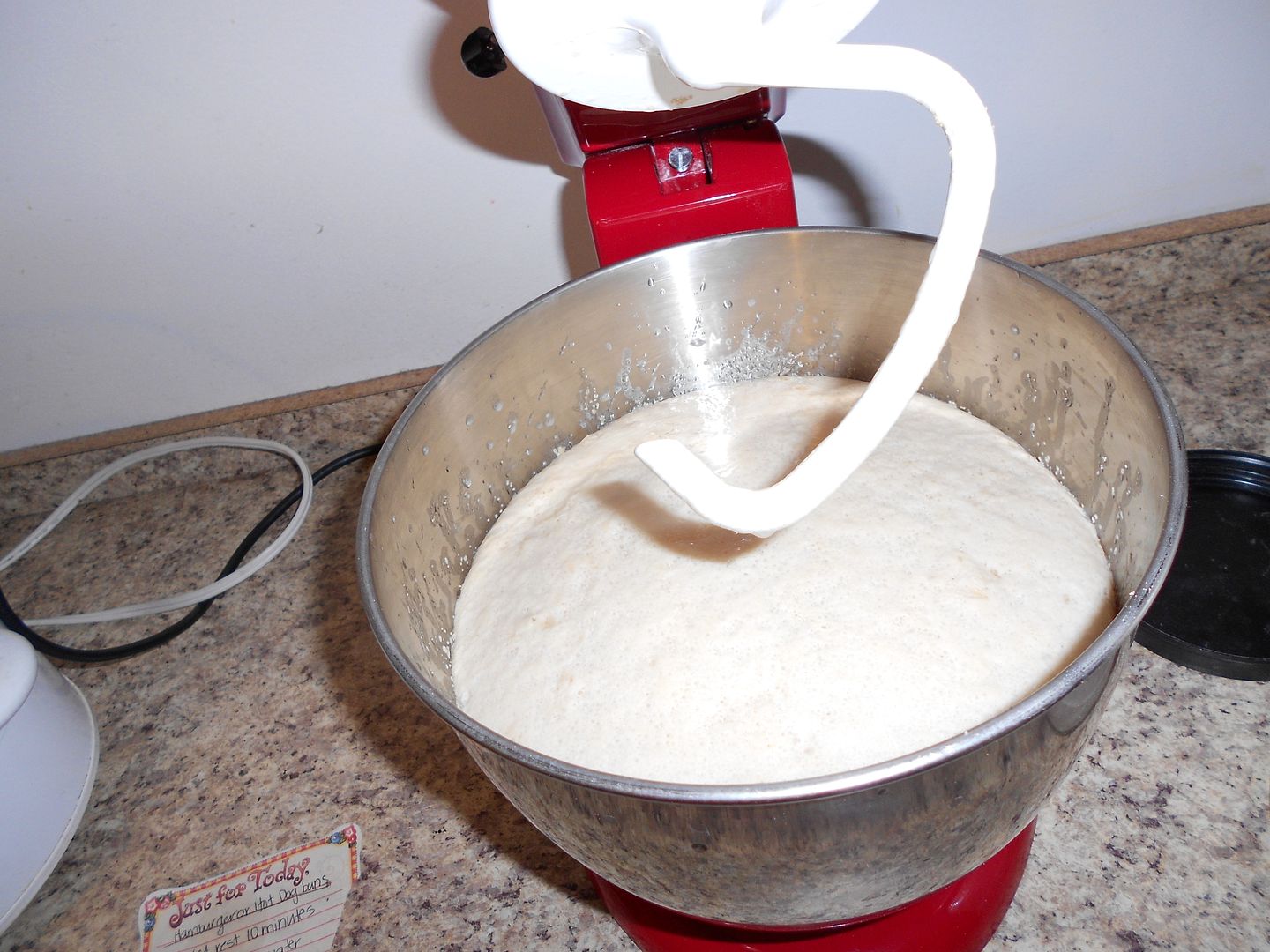 See the difference in the pictures? The first one is right after I set the timer. The second picture is after about 5 minutes. The last one is when my 10 minute timer went off. Yep my yeast was happily growing. This is what you want yours to look like.
Now Add:
1 TBL Salt
3 Eggs
10-12 Cups of Flour
By the 8th or 9th cup of flour, your dough should look something like this: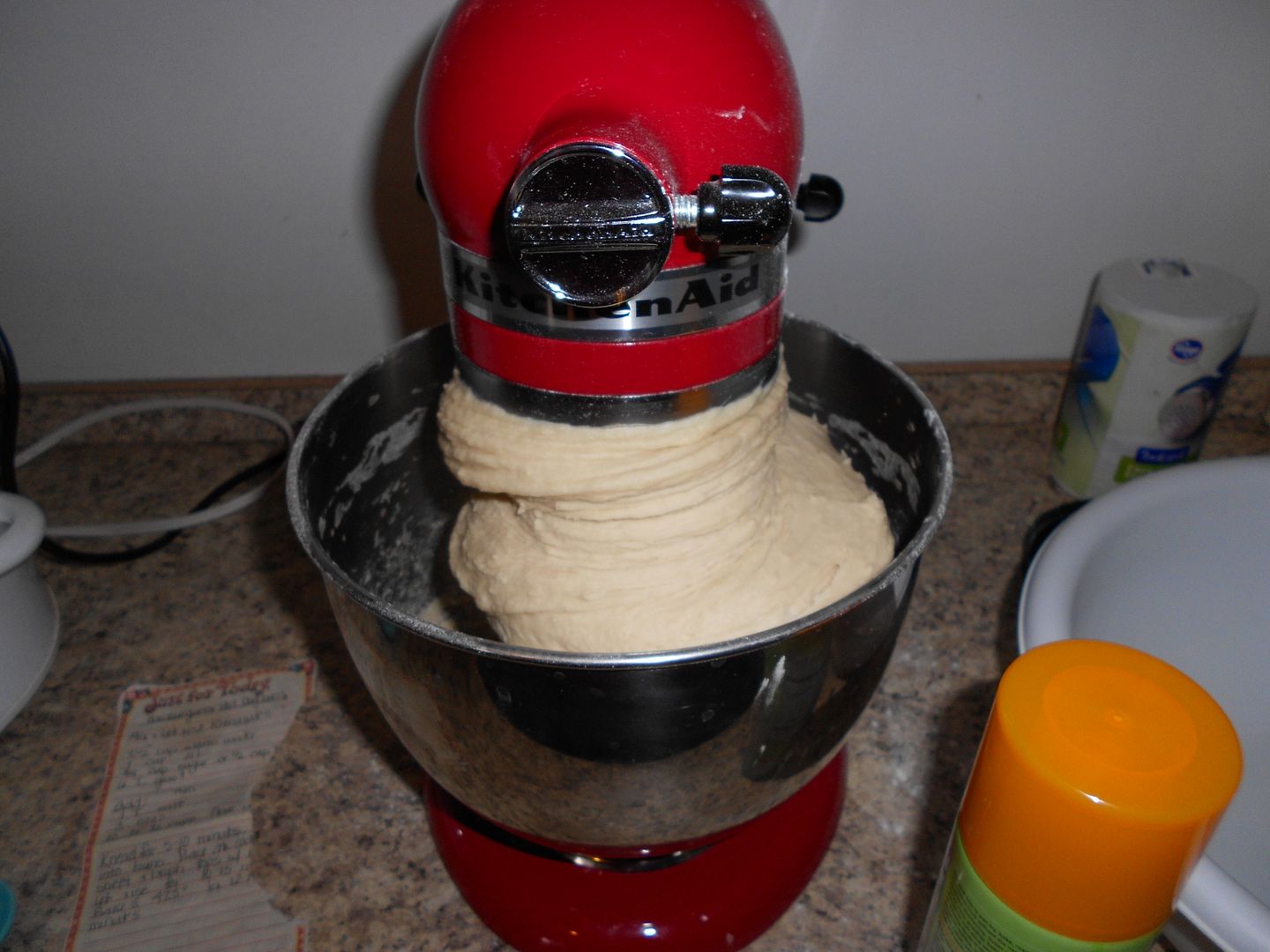 It should be pulling away from the sides of the bowl. As you can see my dough is creeping up the top of my mixer. This is a stinker to clean, so I pull my dough off the mixer and knead the rest by hand. I put it in a big mixing bowl and add the remaining flour. I do this all while I am kneading the dough. You should knead your dough for about 5-10 minutes. I usually set a timer or judge it by how many GLEE songs I have listened too. I tell know no joke here. If I am not listening to country music, I am listening to GLEE. I pretty much have music on all the time, while in the kitchen:) Baking and music absolutely go together. Good thing hubby has learned to tune out my music. He really is such a champ.
Oh and your dough will look like this: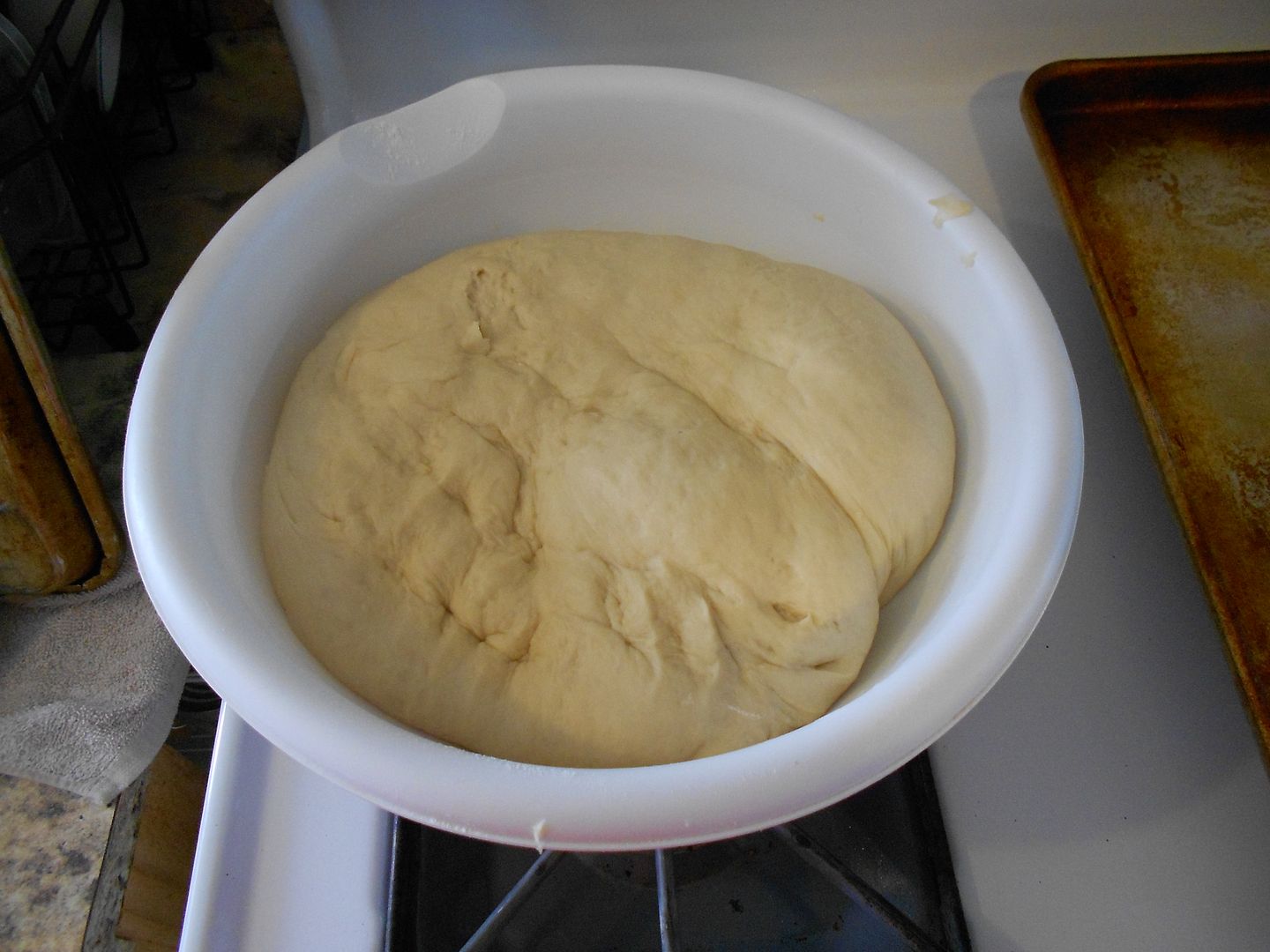 Now comes the GREAT part. This recipe requires little rise time. Oh yes! I love this fact! Less rise time, means less work. I am all over that. Place your dough on cookie sheets. I like to brush mine with a bit of butter. Your hamburger buns should be about this size. The rise a lot while baking, so make them on the smaller side.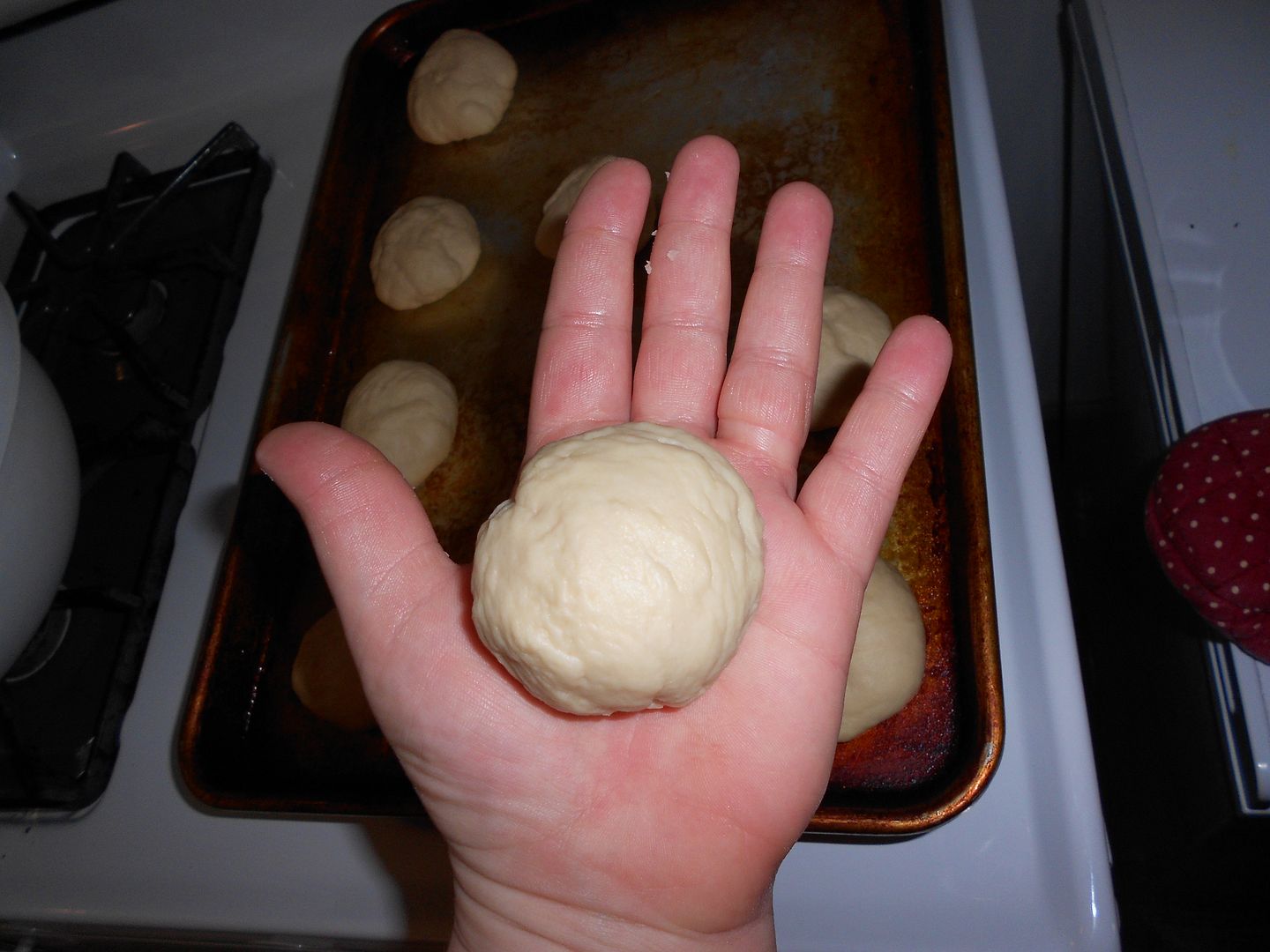 Here is my batch of hamburger and hotdog buns.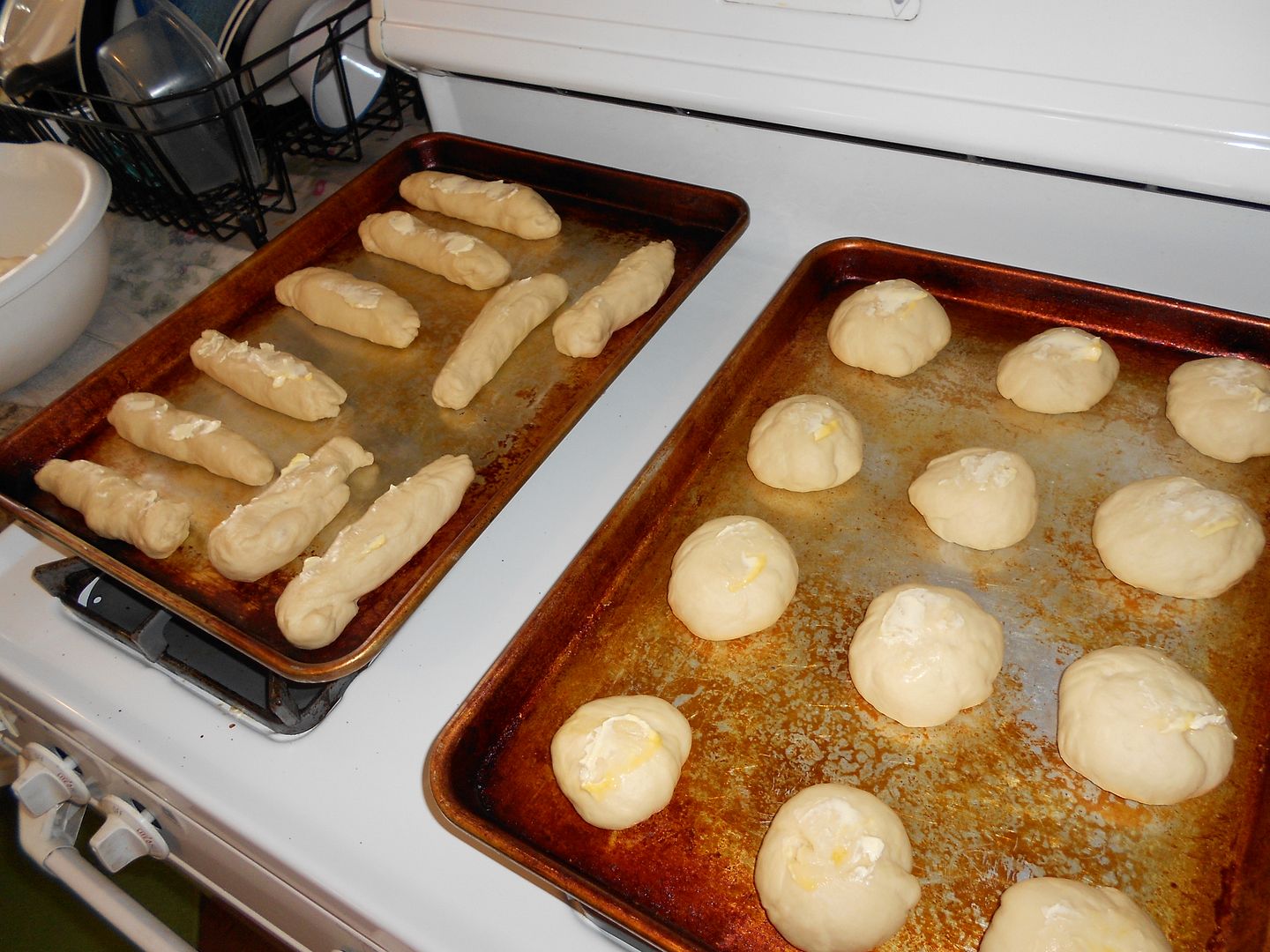 Let rise for 10-15 minutes. Bake @425 for 12-15 minutes.
Tops should be light golden brown.
This recipe seriously makes a HUGE amount of buns. I package mine in groups of 4 in freezer bags. I usually end up with about 2 months of buns. It is seriously awesome. Just put them in freezer bags and freeze them. They thaw out easily and still taste yummy and fresh. Absolutely GOLDEN folks! GOLDEN I tell ya!
These are great for
sloppy joes
and chili dogs!
XO Danielle






Don't forget to subscribe to my YouTube Channel!