Pinterest
. I found
this recipe
while searching through my
Pinterest boards
I follow. I swear I have found so many good recipes on there lately. Love it! I took that recipe and tweaked it a bit for my family and loved what I got. This was a simple and quick recipe. I actually made this after church last week. We go to church at 11am and don't get home till 2:30 pm, so to say we are hungry is an understatement. This pasta dish hit the spot.
Here's How to Make it: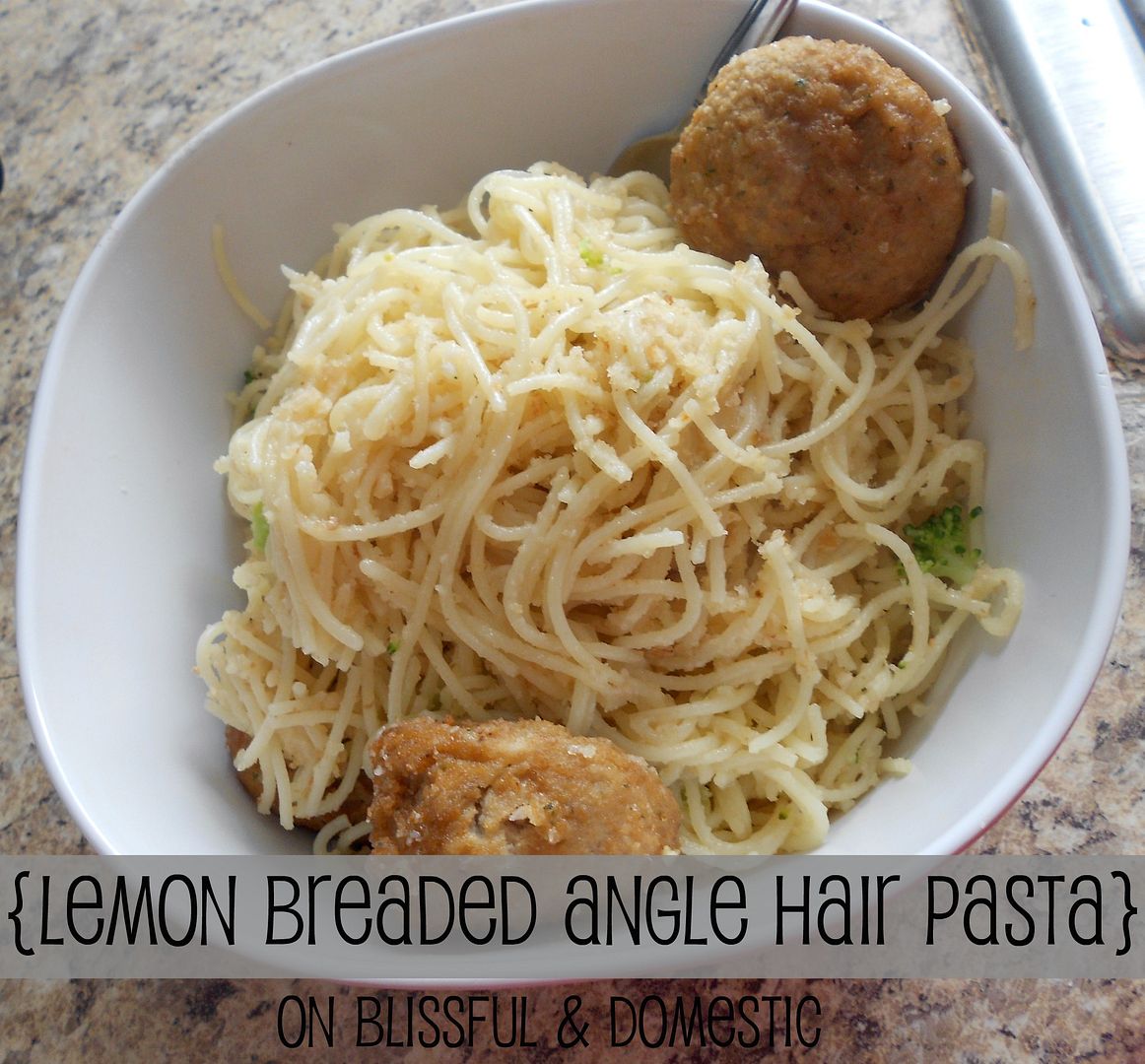 Angle Hair Pasta(cooked and drained)
1 pkg. Frozen Broccoli(cooked and drained)
10-12 Turkey Meatballs (cooked)
1 cup bread crumbs
1 cup lemon juice
4 tbl olive oil
1 tsp parsley
1 tsp basil
1 tsp oregano
1 tsp minced garlic
Simply toss pasta with olive oil, lemon juice, breadcrumbs, parsley, lemon juice, seasonings, and garlic. Once tossed I added my cooked broccoli and meatballs. Stir again and serve!
Serves 4-5 people
Print Recipe
HERE
Serve with my
Easy Peasy Lemonade
and
Homestyle Chocolate Chip Cookies
forDessert and you will be golden! Golden I tell ya! :)
XO Danielle