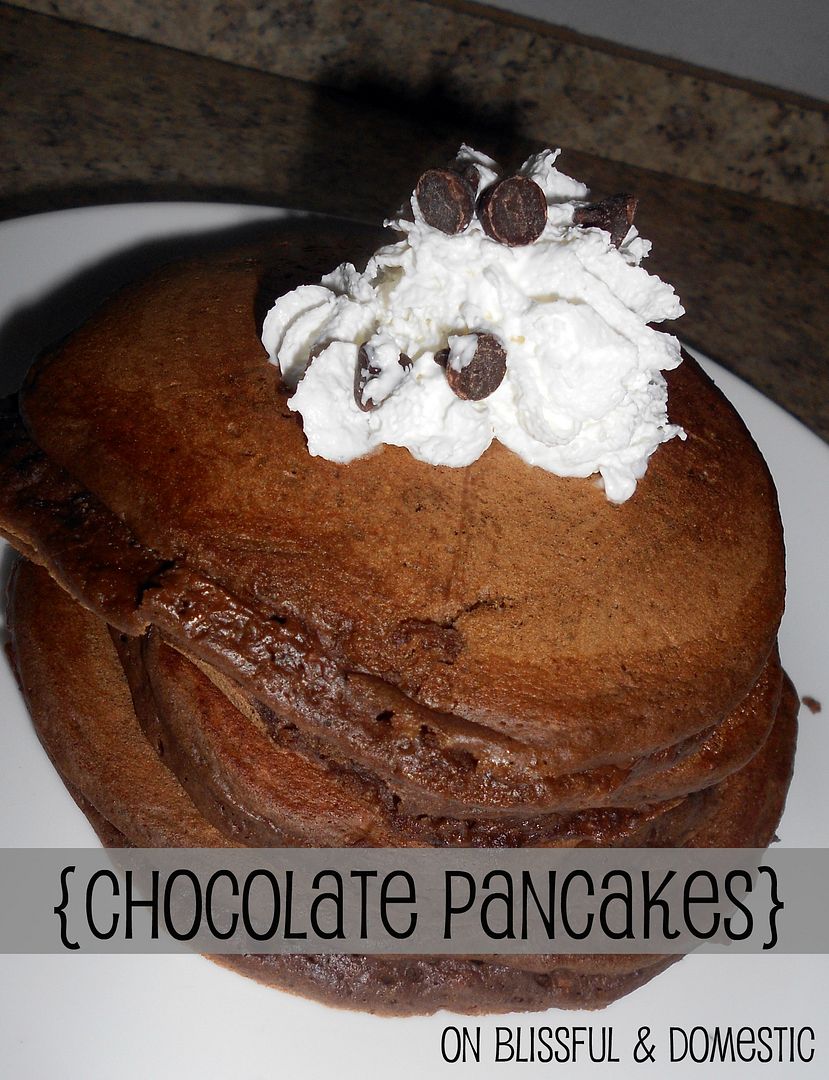 Chocolate Pancakes
1/4 cup sugar
2 eggs, slightly beaten
1 1/2 cups buttermilk
3 tbl vegetable oil
1 2/3 flour
2 tsp baking powder
1 tsp baking soda
1/2 tsp salt
1/3 cup cocoa powder
In a medium bowl, or a mixer, combine sugar, eggs, buttermilk, and oil. Mix well.
Add dry ingredients. Stir until just combined.
Heat a lightly greased griddle or non-stick pan. For each pancake, pour about 1/4 cup of batter onto griddle. Cook until small bubbles form on top, about 1 to 2 minutes per side.
* top with whip cream, chocolate chips, or syrup.
All are so dang yummy!
Serves 4
Print Recipe
HERE
For more Yummy recipes click
HERE
XO Danielle