Remember how I shared how we do
once a month shopping
? Well there is another great perk about once a month shopping...not only do I get to spend less time in the store and save money, but I have a perfect opportunity to clean out my fridge at the end of each month.
Our fridge is pretty bare towards the end of the month. The need for more groceries is definitely starting to rear its ugly head. I use this time to do inventory. I go through all the cupboards to see what we have and I do the same in the fridge. I check all expiration dates and throw out anything that has gone bad. I will be honest I rarely have to throw stuff out now. Doing this at the end of every month is a great way to keep taps on things that need to be used. Doing this means less food wasted and more money saved. What we all want right?
If I have any containers left with leftovers we have them for lunch or dinner. I try to have us eat leftovers at least once a week for dinner and a few times for lunch throughout the week. I love to think of those meals as FREE, since they are left from another dinner. I always love FREE meals.
I then pull out all the drawers and clean them in the sink.
I use Clorox wipes to clean the inside of the fridge. I do the shelves, sides and everything.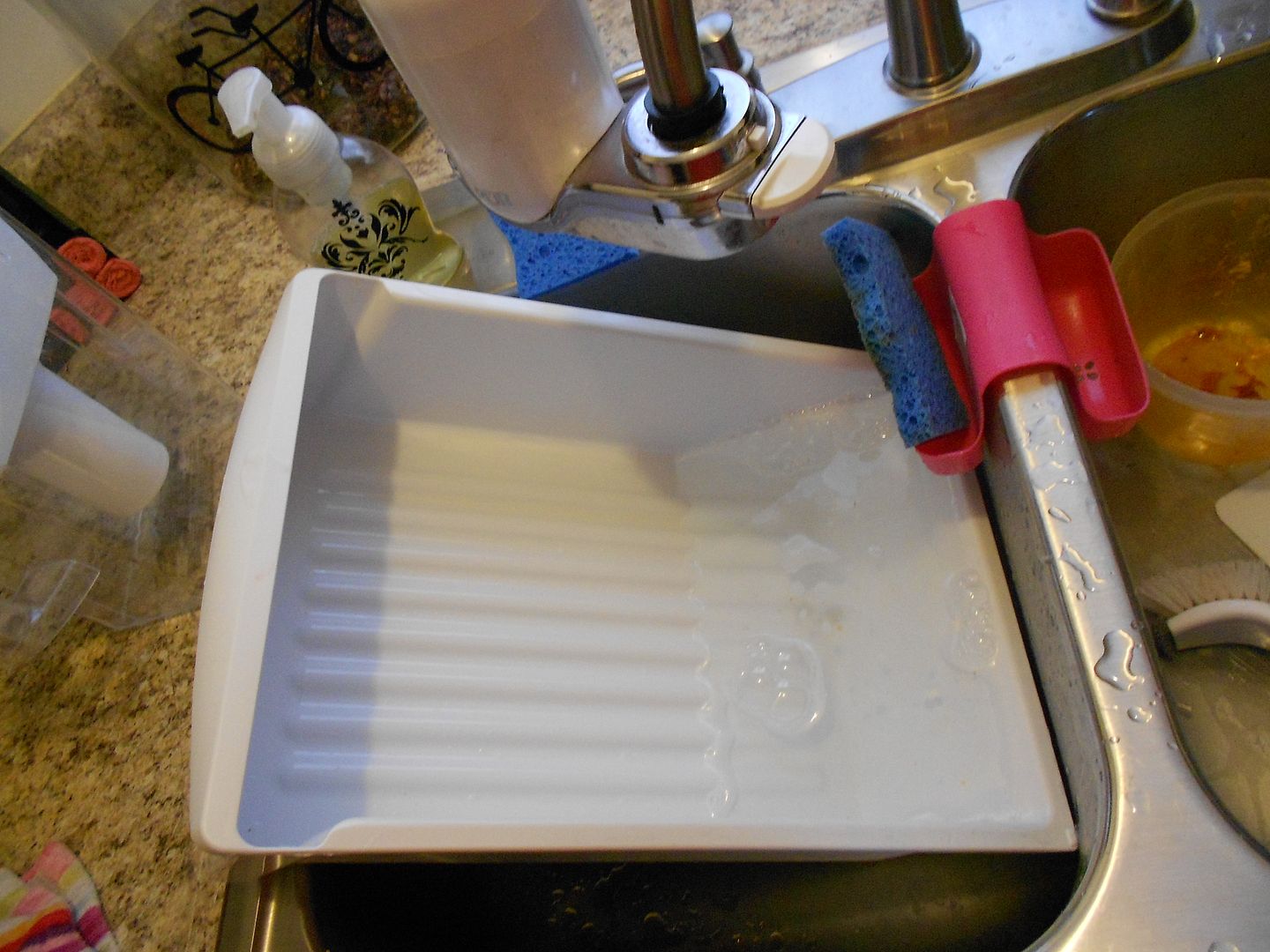 I always try to ask myself "if someone saw my fridge, would they be scared to eat something out of it"?
This helps encourage me to keep the fridge clean. I have seen some dirty fridges before and have been turned off from eating at those houses. Remember that where we store our food should be clean. Doing this once a month helps keep it up and makes less deep cleaning days for you and the fridge. I am all about keeping things easy for me in the long run. We are busy mamas. We need simple. I know I do at least!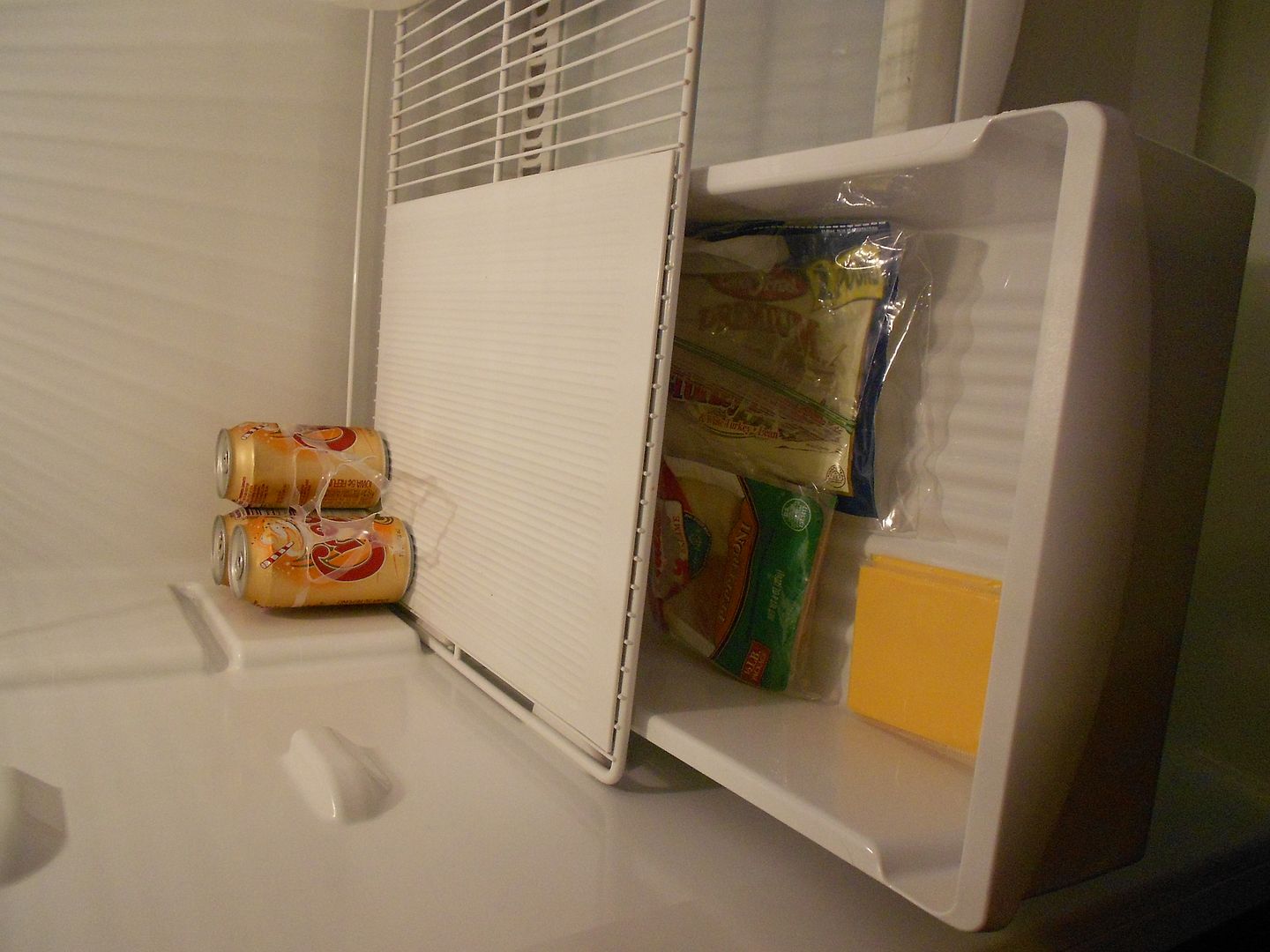 I then check all my dates on condiments. This is where a lot of money can be wasted if you are not watchful. Anything coming up on its dates will be incorporated in the next months menu. I try to use everything we have first in our menus and then supplement with things on sale at the grocery store. Does that make sense?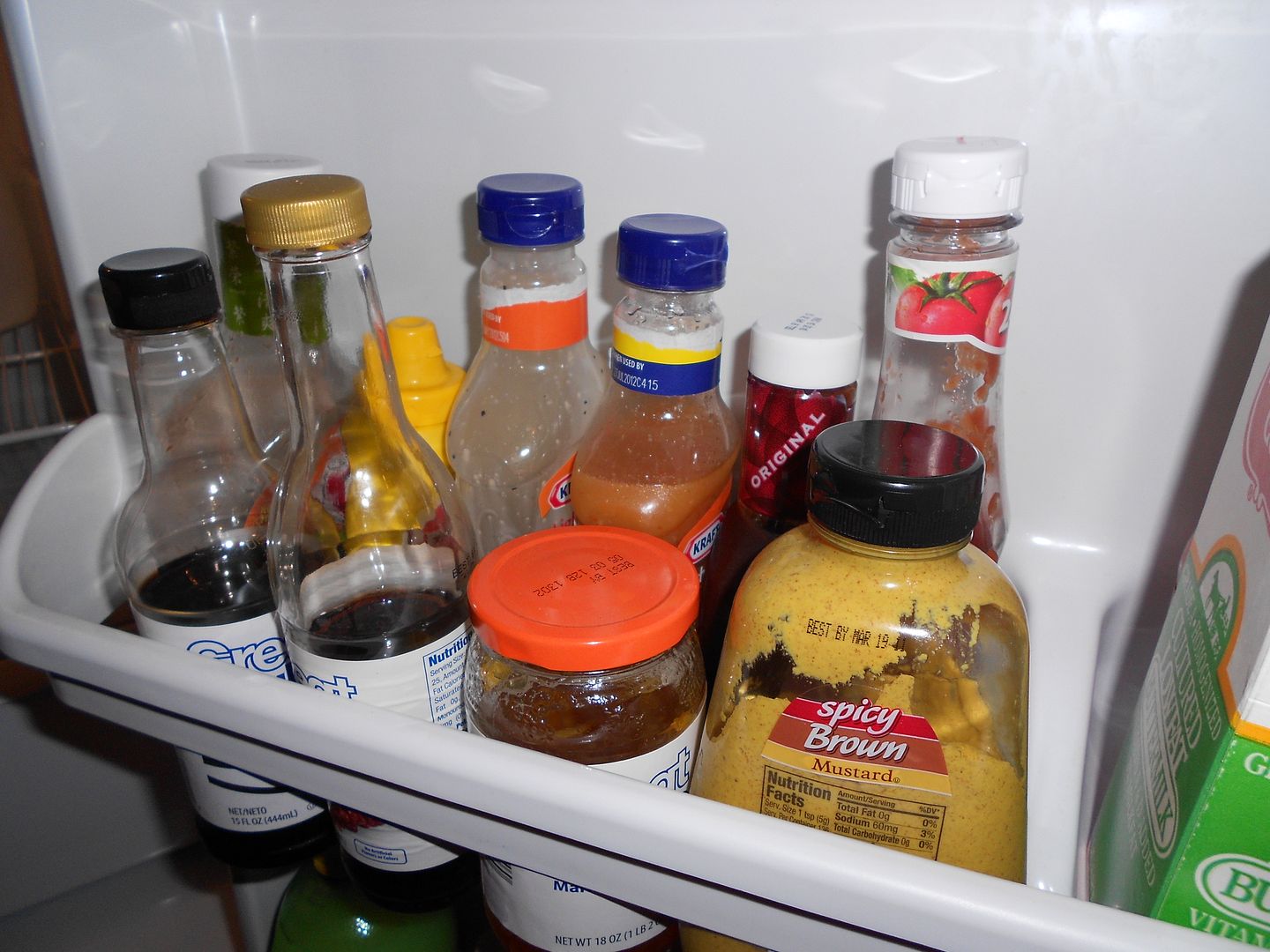 This usually takes me about 20 minutes to do. I even get my kids to help clean as well. I am a firm believer that no matter how small your kids are they can help clean. It is important to teach them these lessons. I will honestly say my kids do chores every day and because of that they try to be less messy. They know they may be the ones cleaning it the next day. Great lesson for them to learn:)
So there you have it. Follow these steps and you will be ready for a new month of shopping and you will have a clean fridge. Win Win!