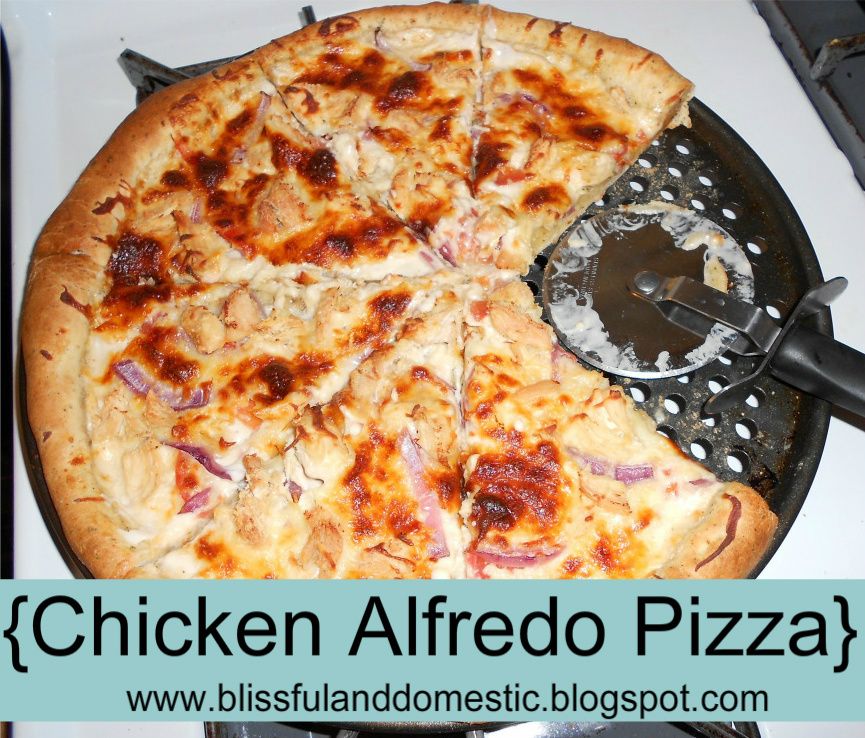 Remember when I shared my homemade pizza recipe
HERE
? Well I have a yummy variation to share today. It is Chicken Alfredo Pizza. This is my Sisinlaws recipe. She made it for my family a few years ago and it has become a favorite of ours. Here is how to make simple, Chicken Alfredo Pizza.
Here is What You Need:
3 Chicken Breasts
about 2 cups Alfredo Sauce
1 bag of Mozerella Cheese (2 cups)
1 tomato
1/4 of a purple onion
In the morning cook about 3 chicken breasts in chicken broth and cook on low for 4-5 hours in a slow cooker. Make a pizza crust according to
these
directions. Roll out your pizza dough into a pizza pan
Spread with Alfredo sauce.
Add sliced tomatoes and purple onions
add your cheese and cooked chicken (now shredded)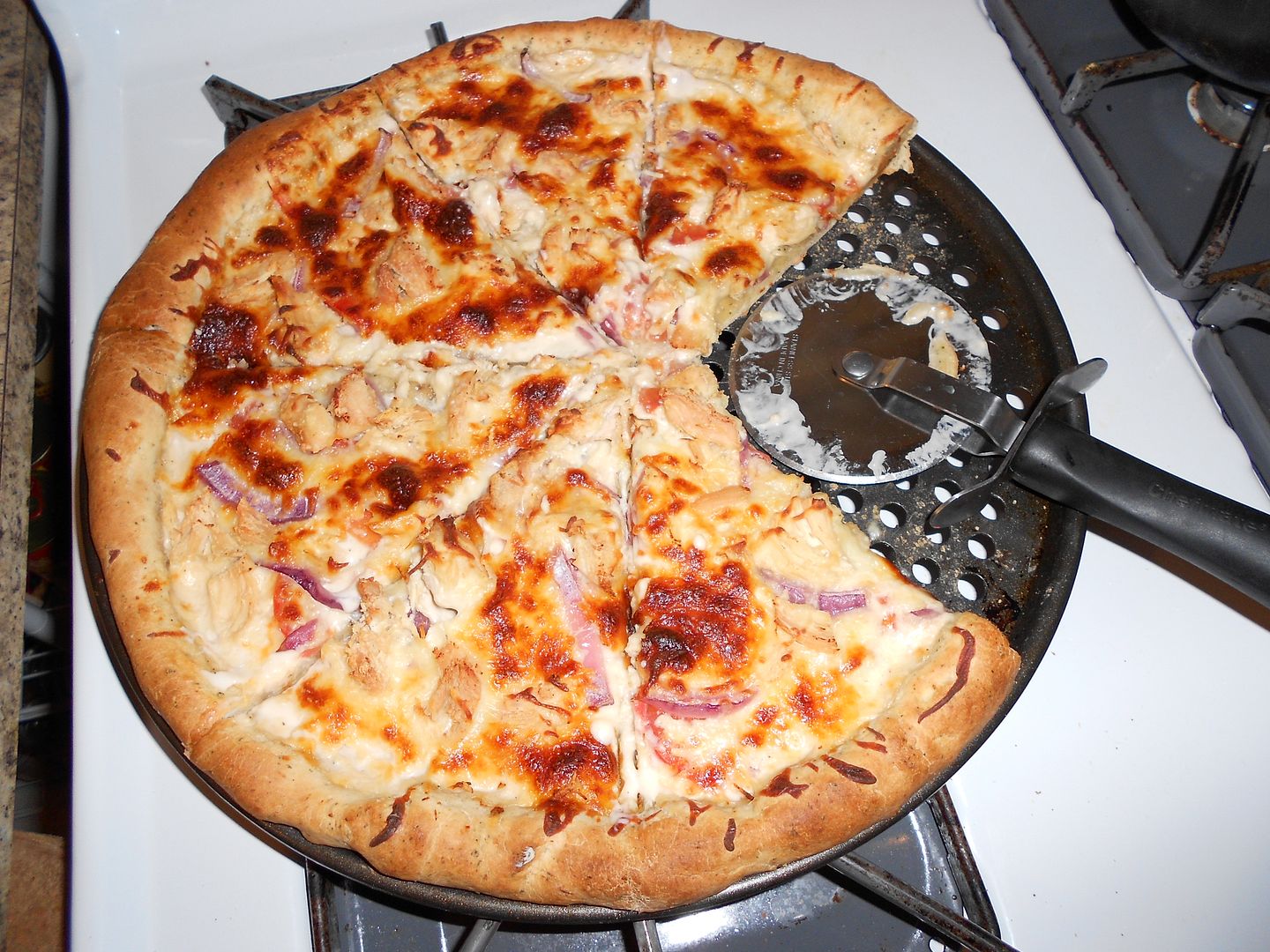 Bake for 25-30 minutes at 375 degrees.
Let sit for a few minutes.
Cut and enjoy!
Print Recipe
HERE
Find more Blissful and Domestic recipes
HERE
.
Have a great night!
XO Danielle