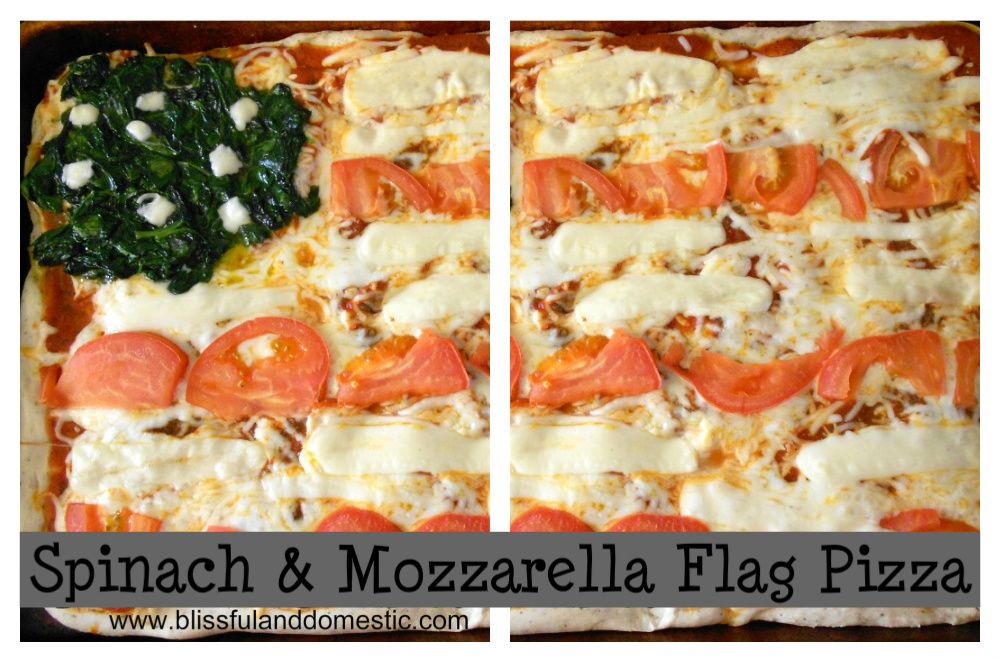 Hello lovelies! I am so excited to share a new recipe with you all today. Earlier this week I shared my
Chicken Alfredo Pizza Recipe
and boy was it a hit. Because of that, I knew I had to share this new recipe we tried on Thursday. I was given the opportunity to cook something from The
Clare Crespo Cookbook
. It is full of fun, whimsical, step-by-step recipes that families are sure to love. It is free to download off of
Country Crock's
website. My kids browsed all the recipes with me and were excited to see the different ways you could make veggies fun. We all decided to try out the
Pizza Flag
recipe.
Well are you ready to see how I made Spinach and Mozzarella Flag Pizza,
using Clare Crespo's Cookbook?
Read on for the Step by Step Instructions
First off you will need a few things.....
Don't forget the Country Crock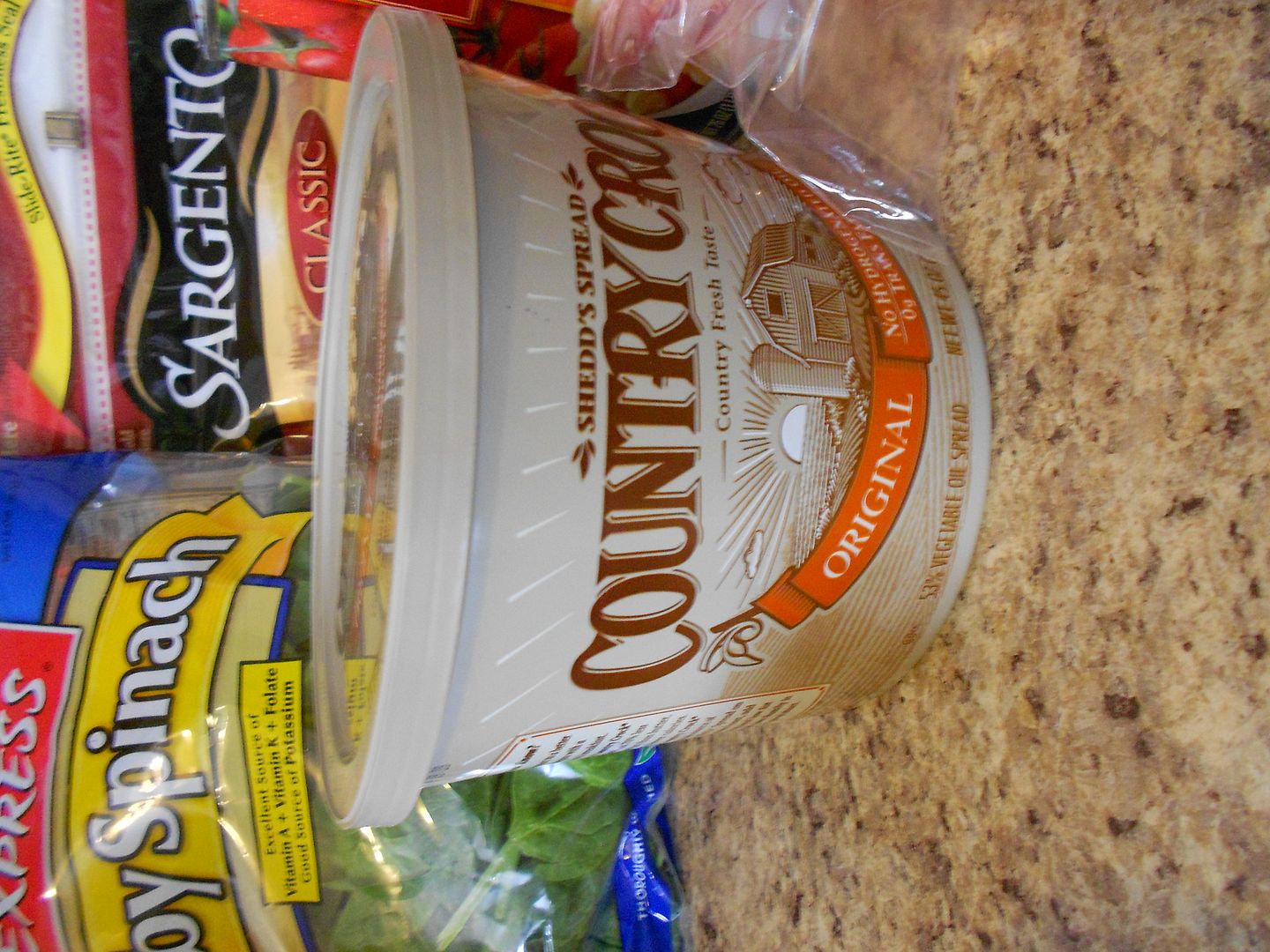 Slice your tomato into thin wedges and set aside
put fresh spinach and Country Crock Spread into a skillet.
Fry till tender.
So Yummy! Resist just eating it from the pan.
I tried, but it was hard. I am no longer buying frozen spinach.
This was too dang good!
Next make your
pizza dough
. Now you can do store bought or use
my recipe.
It is seriously so good and has no rise time.
Spread your pizza dough out in a baking pan
Bake for 8 minutes @375 (without toppings)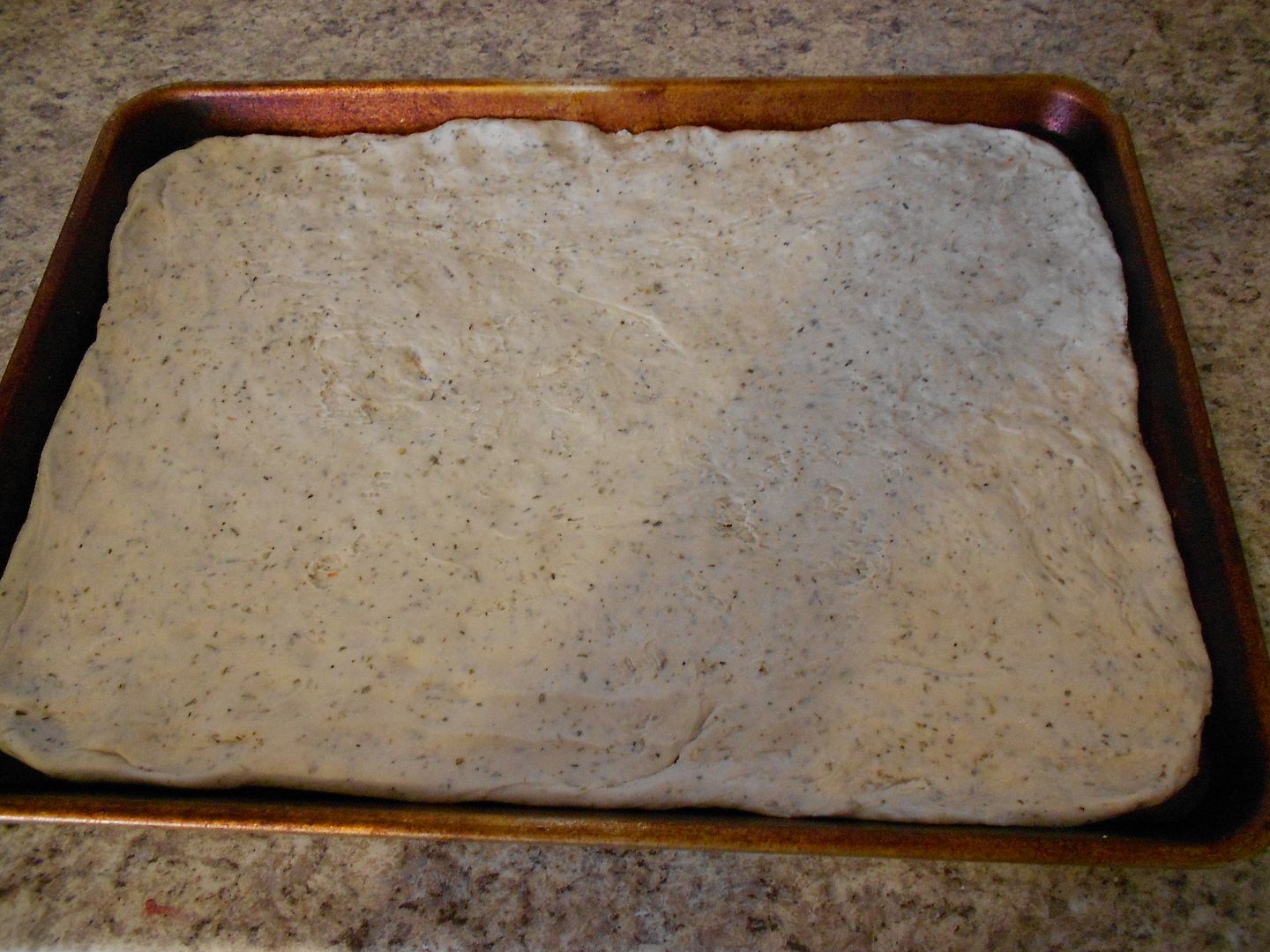 Take out of the oven and spread sauce all over pizza. I added some flax seed to
my sauce for some extra goodness. Then layer cheese, tomatoes, and spinach in a flag like pattern. Get the littles to help. Make this a fun night for all. Cooking with veggies should be fun!
Once it is topped to perfection, bake for another 25 minutes.
Let sit for a few minute and then slice.
Now let me tell you I wasn't sure how my littles would be with the fresh tomatoes and spinach, but I was pleasantly surprised. They loved the veggies with Country Crock. They said this was better than the normal plain cheese and pepperoni pizza I usually make. They can't wait to have it again. This recipe also left us with leftovers for lunch and we were more than happy to have it again. Double Yum! It was so nice to feed my family a healthy meal, full of veggies, and have no stink faces from those red heads. Seriously made this mammas night!
Ready to make it yourself?
Let's recap with all those ingredients:
6 ounces of Mozzarella Cheese
1 tbsp Country Crock Spread
(I used a tad more)
2 cups fresh spinach leaves, rinse and patted dry
1 frozen pizza dough or homemade
1 cup Pizza sauce
2 plus tomatoes, sliced in half lengthwise and cut into slices
1 sliced red bell pepper or a mixture of the two
Crushed red pepper flakes (optional)
Directions:
Take two slices of mozzarella cheese and stack together. Use kitchen scissors or small knife to cut a few star shapes out of the cheese slices. Slice remaining cheese into 1-inch strips.
Preheat oven to 375°. Melt Country Crock® Spread in a large nonstick skillet over medium heat. Add spinach and cook until wilted, about 2 minutes. Remove from heat and set aside.
Stretch pizza dough to fit a rectangular pan. Spread Sauce evenly over dough. Sprinkle spinach over top left corner of dough. Place stars on the spinach. Lay tomatoes (or peppers) and cheese strips in alternating strips on rest of the pizza.
Bake 20 minutes until cheese is melted and starting to turn golden and crust is starting to brown. Remove from oven and serve with crushed red pepper flakes (if using).
Print Recipe
HERE
ENJOY!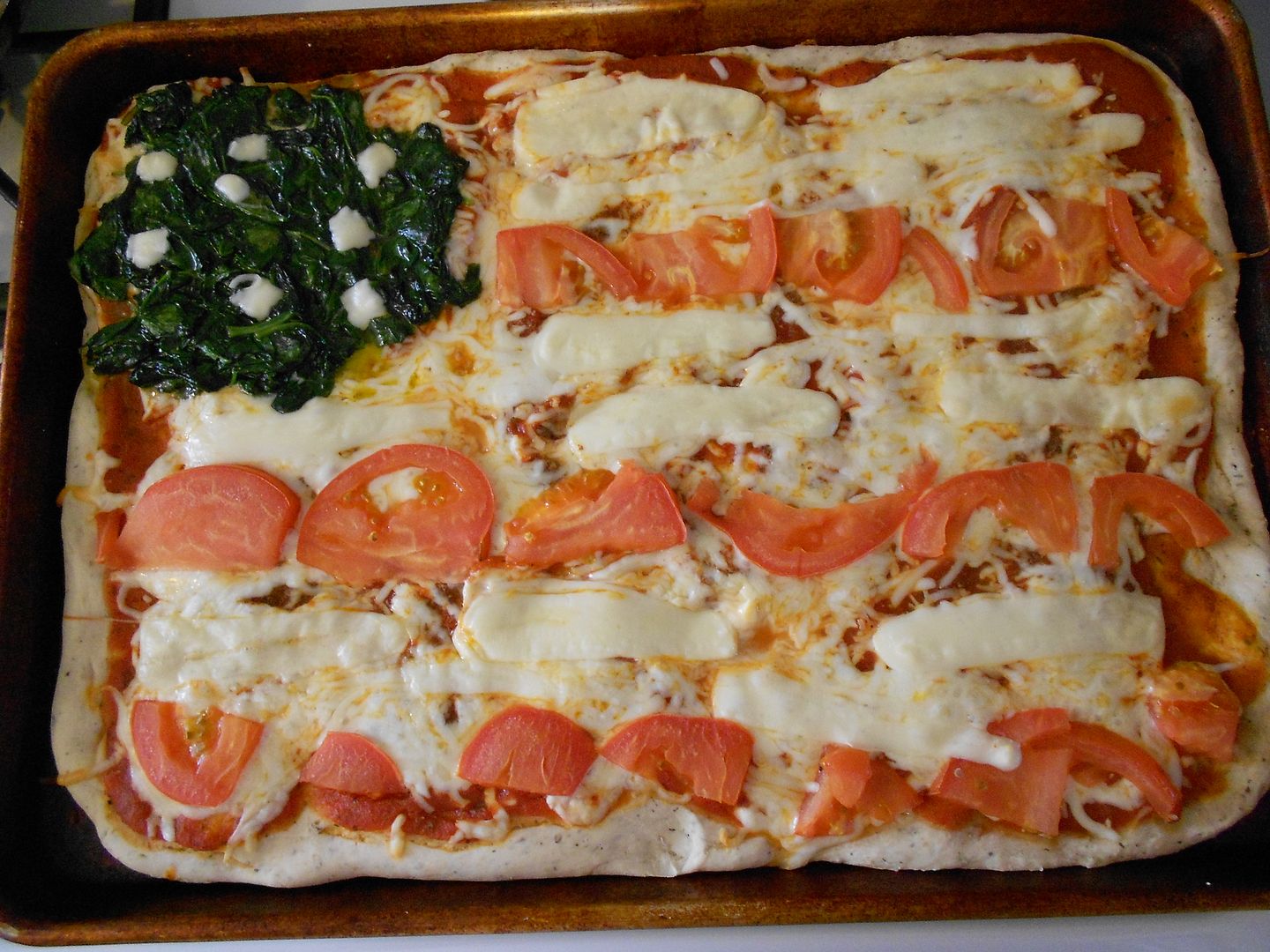 There are so many more recipes I want to try in the Claie Crespo cookbook.
Here are two of my favs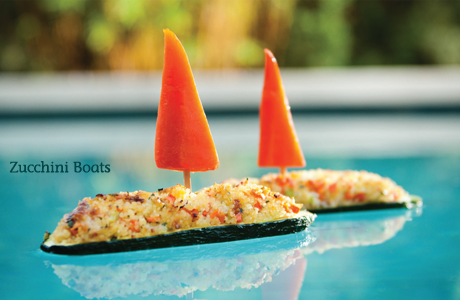 Zucchini Boats
Pasta Full of Poises
So Fun!!
Like Country Crock on Facebook and Twitter
Are you looking for quick and simple tips and recipes to make serving veggies more fun?
Download the free Clare Crespo Cookbook here
for fun and whimsical recipes your family is sure to love!
Need help meal planning? Check out my free
Weekly Menu Plans.
and my
Let's Eat Section
I also have great posts to help your family save money!
Cut Your Grocery Bill in Half
Freezing Your Milk
Living on $14,000 a year
How Does She Q and A
Breakfast and Lunch: Meal Planning and Saving Tips
Fresh Produce All Month Long
Save Money at Costco
Menu Planning: Pantry Staples List
Weekly Menu Plans + Printable Shopping Lists
Follow me on
Facebook
Follow me on
Twitter
Browse my
Pinterest
Follow me with
BlogLovin
Send Me an
E-mail
Link up at
My Party