Happy April all! I don't know what it is about this time of year, but it puts me into Spring cleaning mode. I have the need to clean everything lately. I want to organize, clean and redecorate. The cleaning bug has bitten me and is going strong. I have been focusing on the kitchen as of late. I kicked off my kitchen cleaning with the microwave. I forgot to take a before. It wasn't horrible. I usually clean it out every other week, but this time I cleaned under and all around. I tried to make sure it was super clean.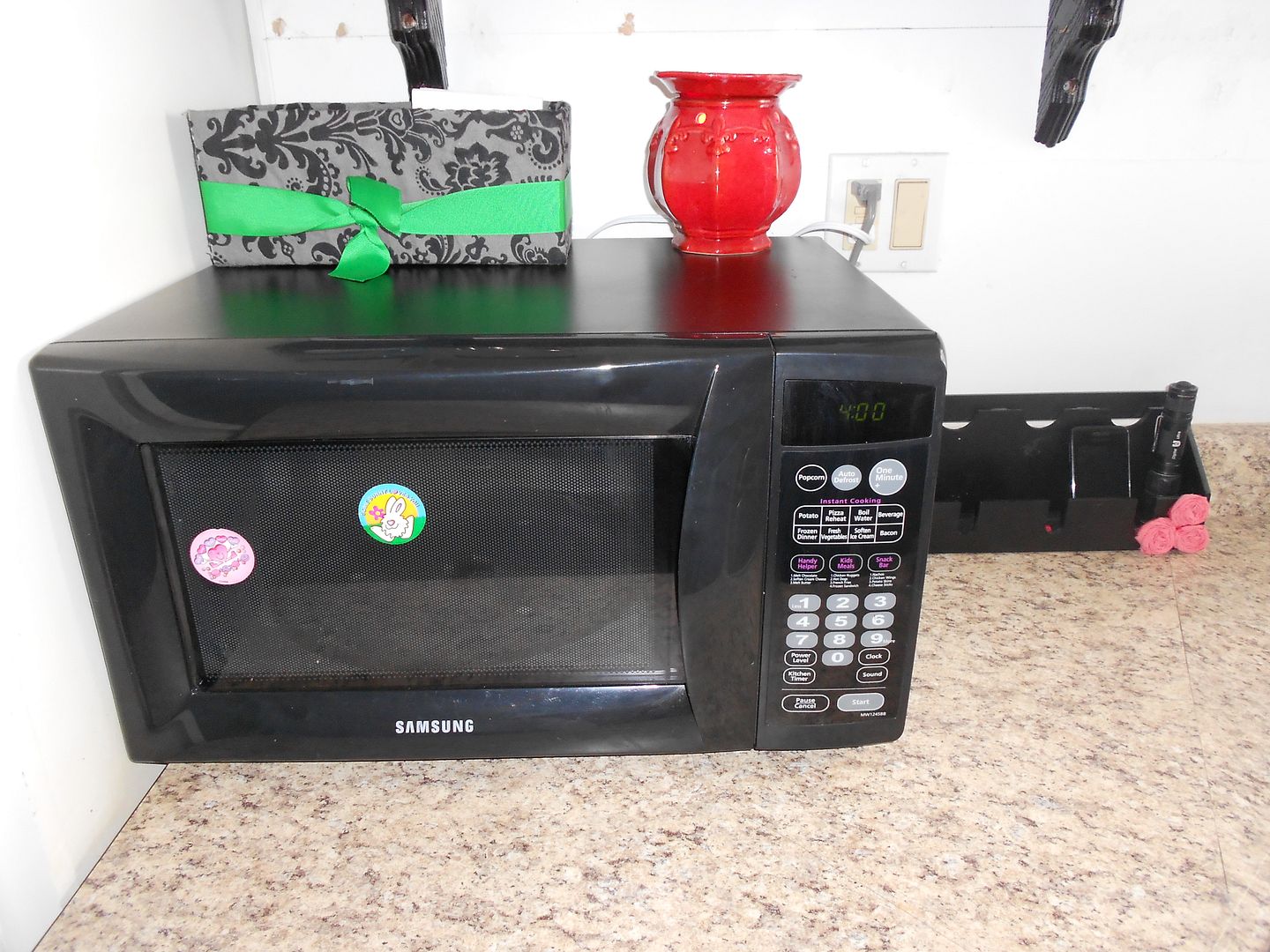 Want to know my secret to easy cleaning, where the microwave is concerned?
Oven cleaner
. Spray it into the microwave and let it sit for a few minutes. All the grim will just wipe off. It was so simple. I had to share.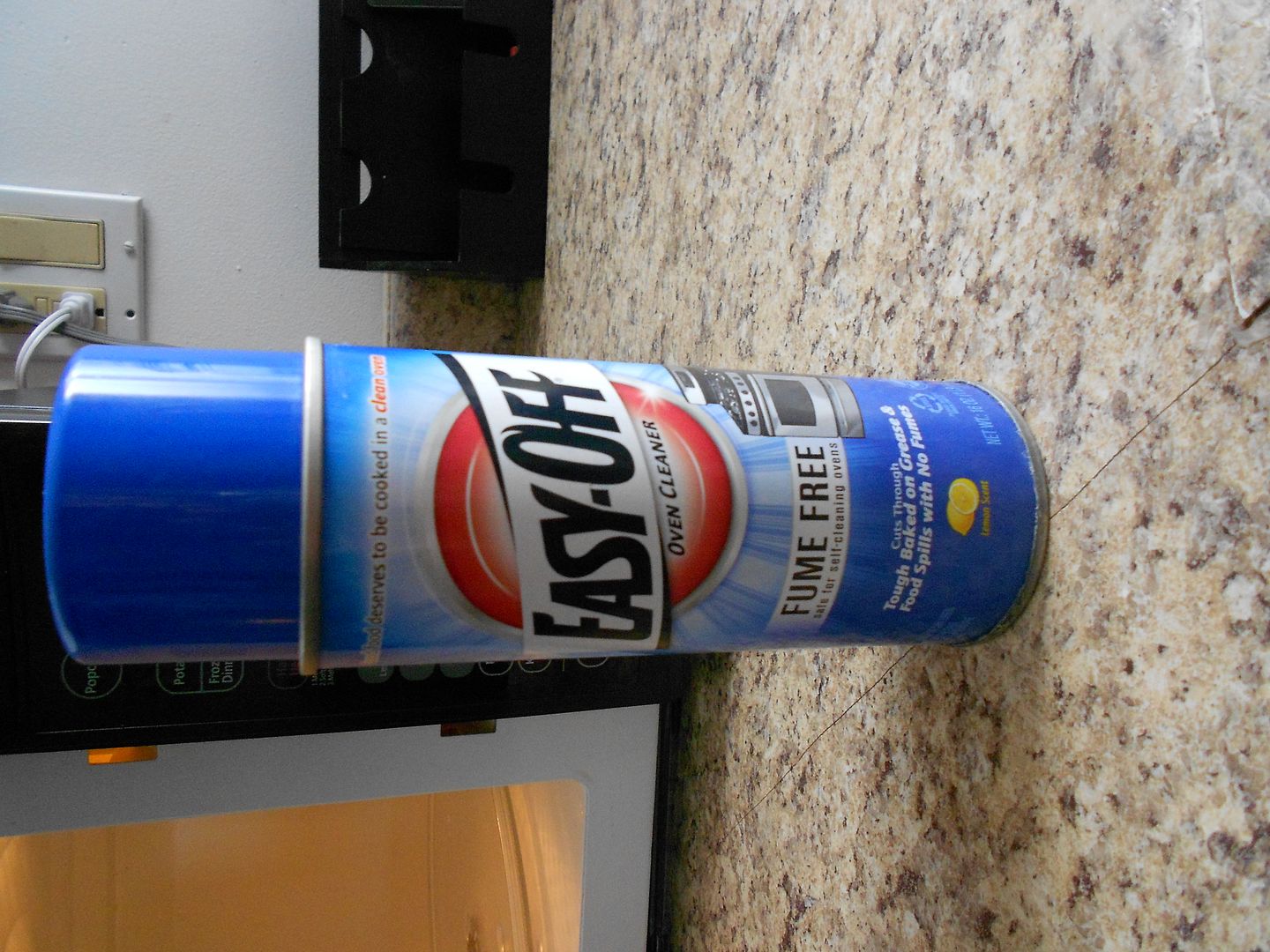 Now my microwave is white and clean.
Until the Hubbs gets his hand on it at least
:)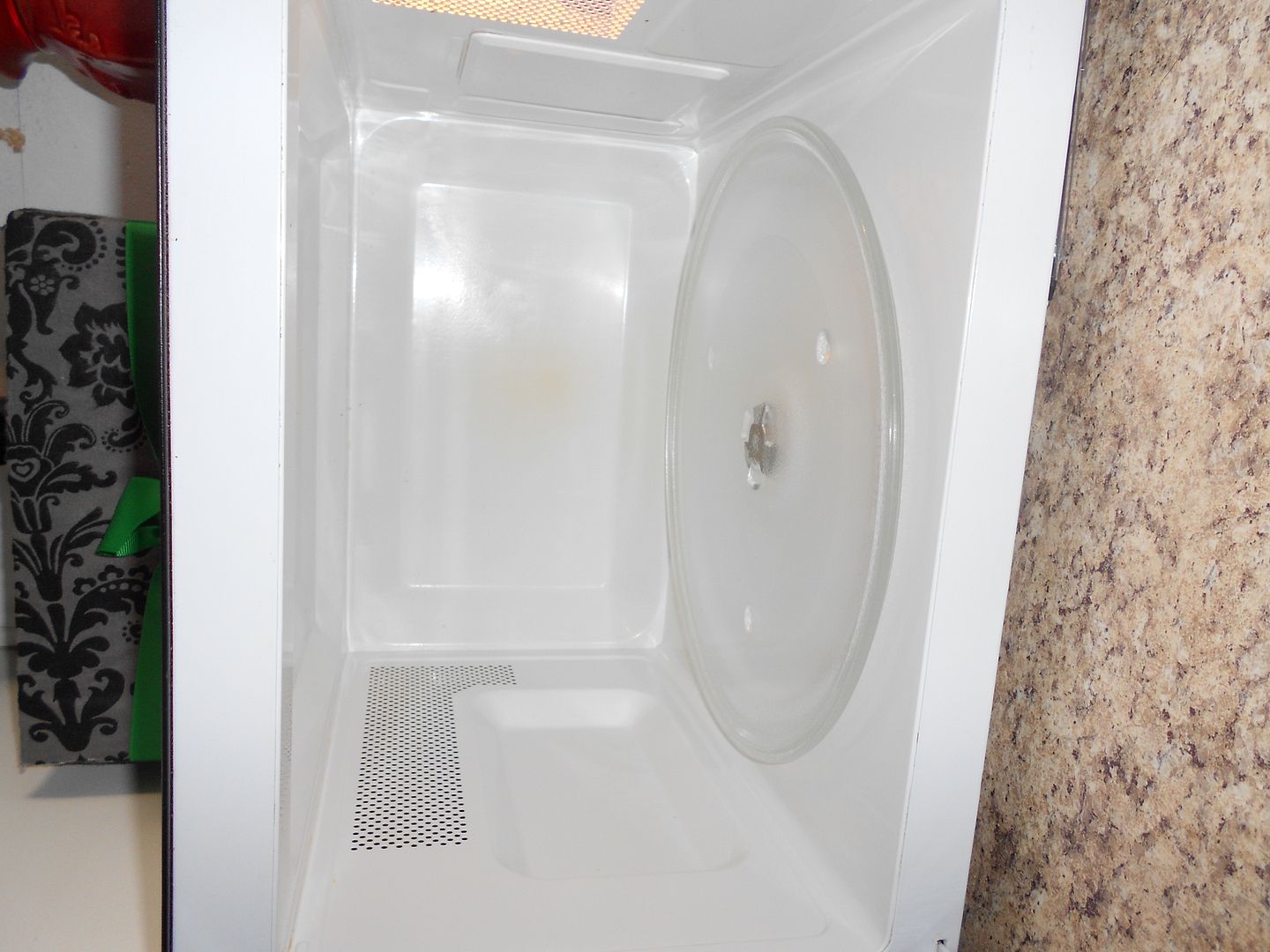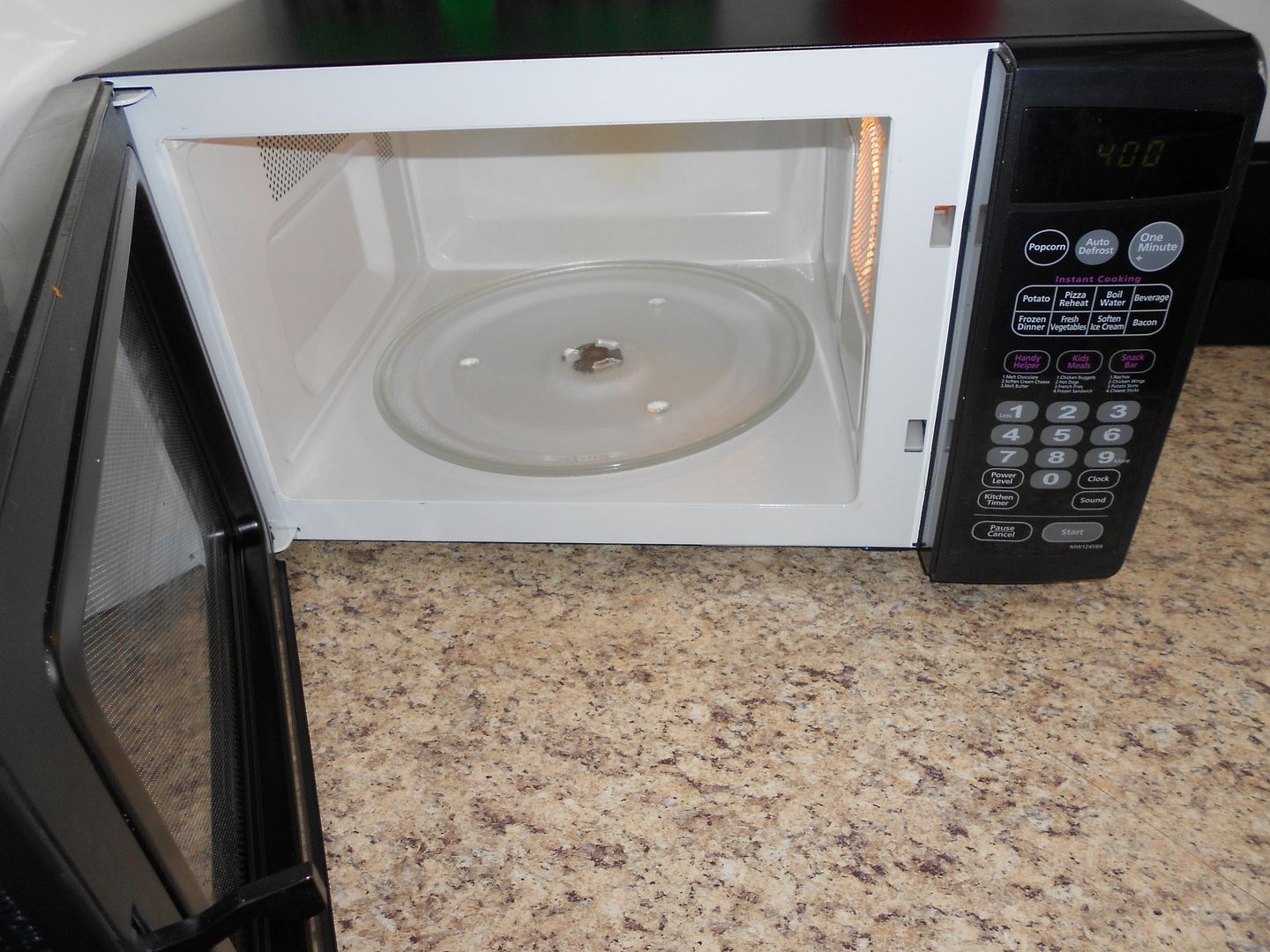 How are you guys kicking off your spring cleaning?