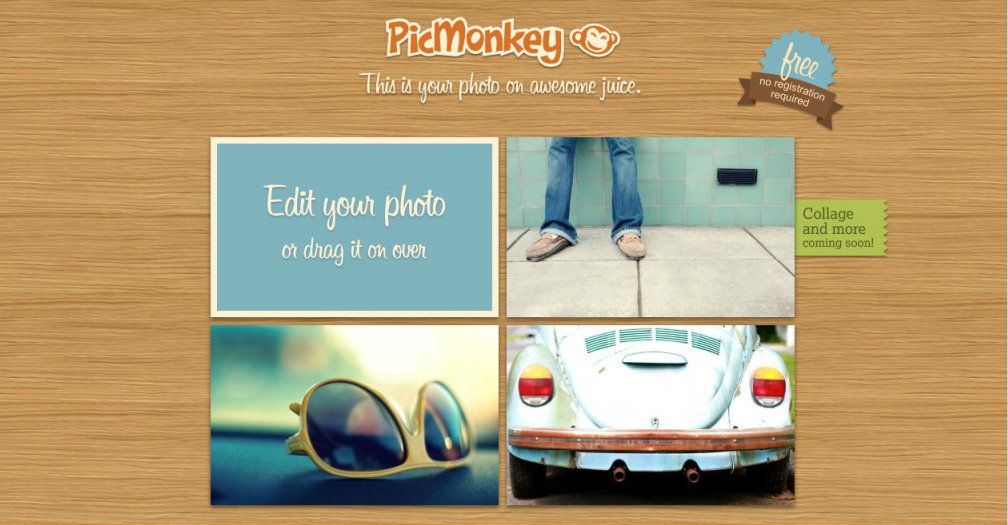 Alright lovelies, as promised I have a
PicMonkey.com
tutorial for you today. Now in my other
Revamp Your Blog
posts, I've shown you how to make fun, fabulous buttons and tabs for your blog, via Picnik. Well sadly Picnik is no more, but I have another great photo editing program for you, which I absolutely love right now. It is
PicMonkey.com
Today I am going to go over the basics of PicMonkey and then tomorrow I have another tutorial on using the really fun touch up tools they have. Right now everything is free via
Picmonkey.com
, so take advantage while it is free.
I want to show you how I took my nephew's picture and enhanced it.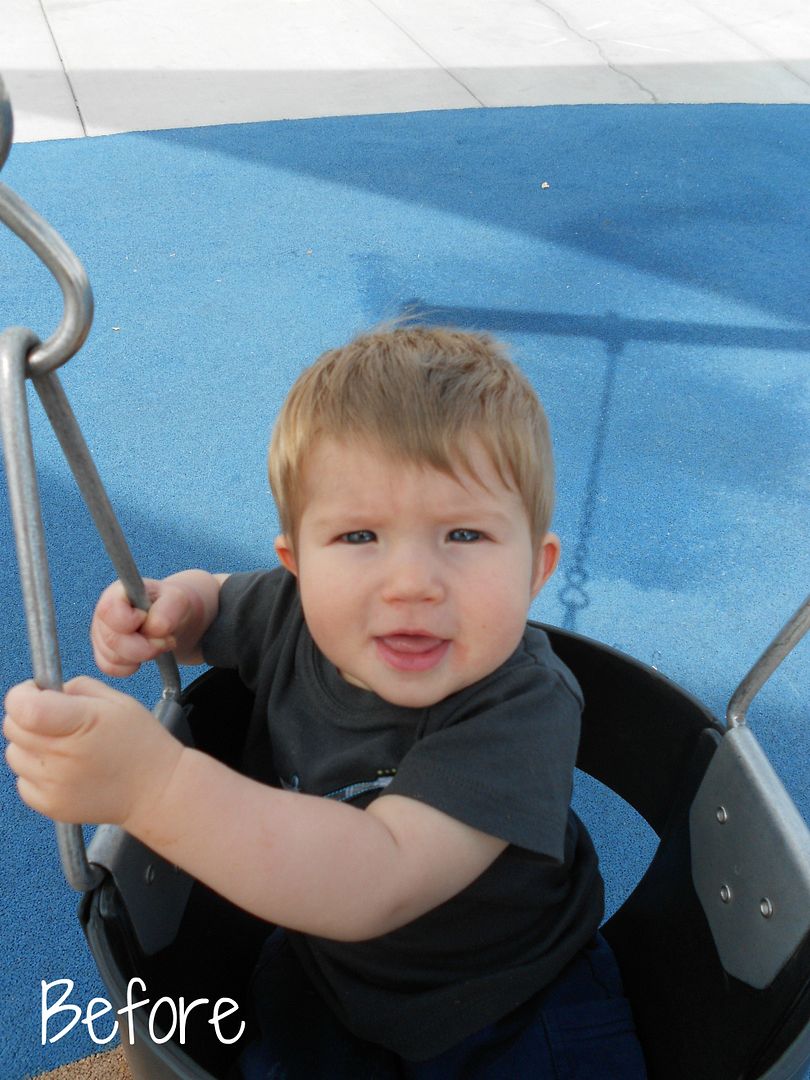 Now onto the tutorial.....
To start off go to
PicMonkey.com
and upload a picture.
While going through this tutorial I will explain what everything on their
sidebar does and what you can find there.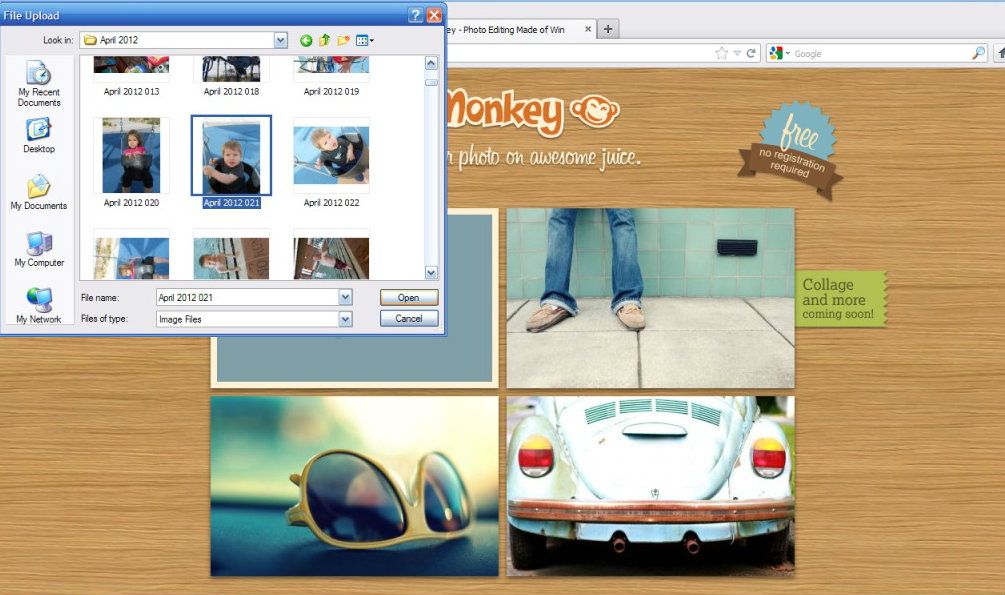 I started out with a picture of my little nephew Zach. He is a little blue eyed bundle of joy.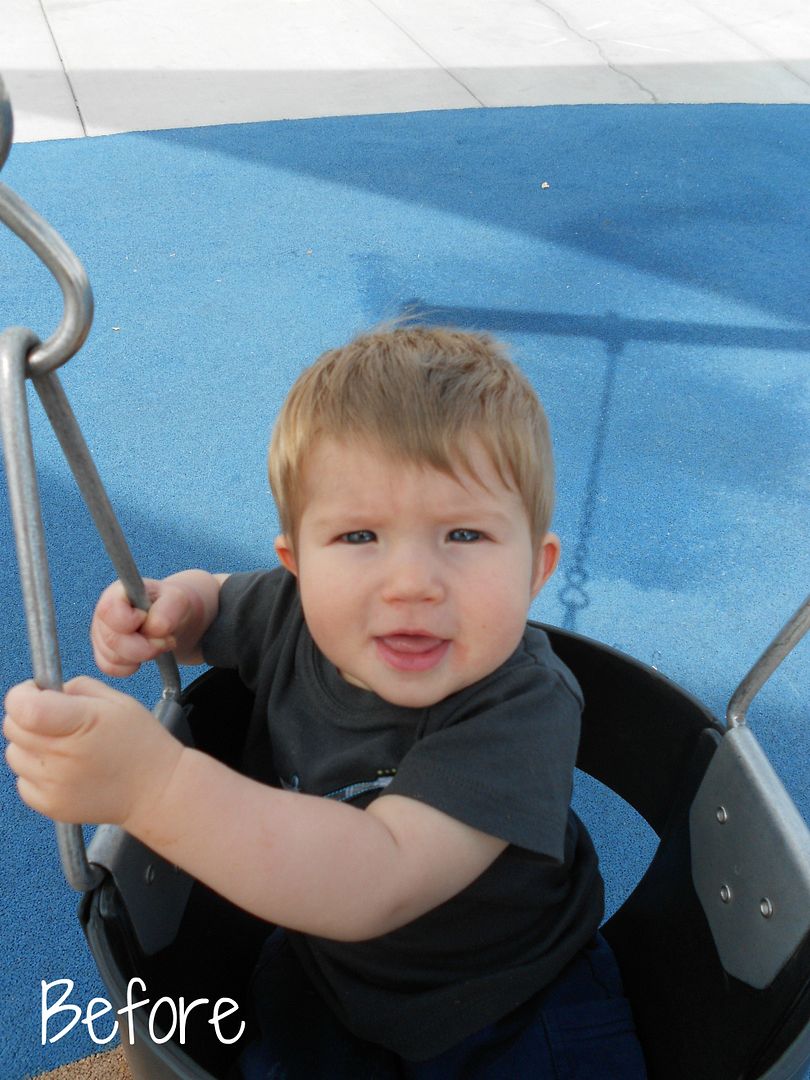 The first image in the sidebar, the sciencey looking one, is where you can find all the basic editing tools you will need to enhance your pictures. I first clicked auto adjust. This is a basic color and brightness adjustment.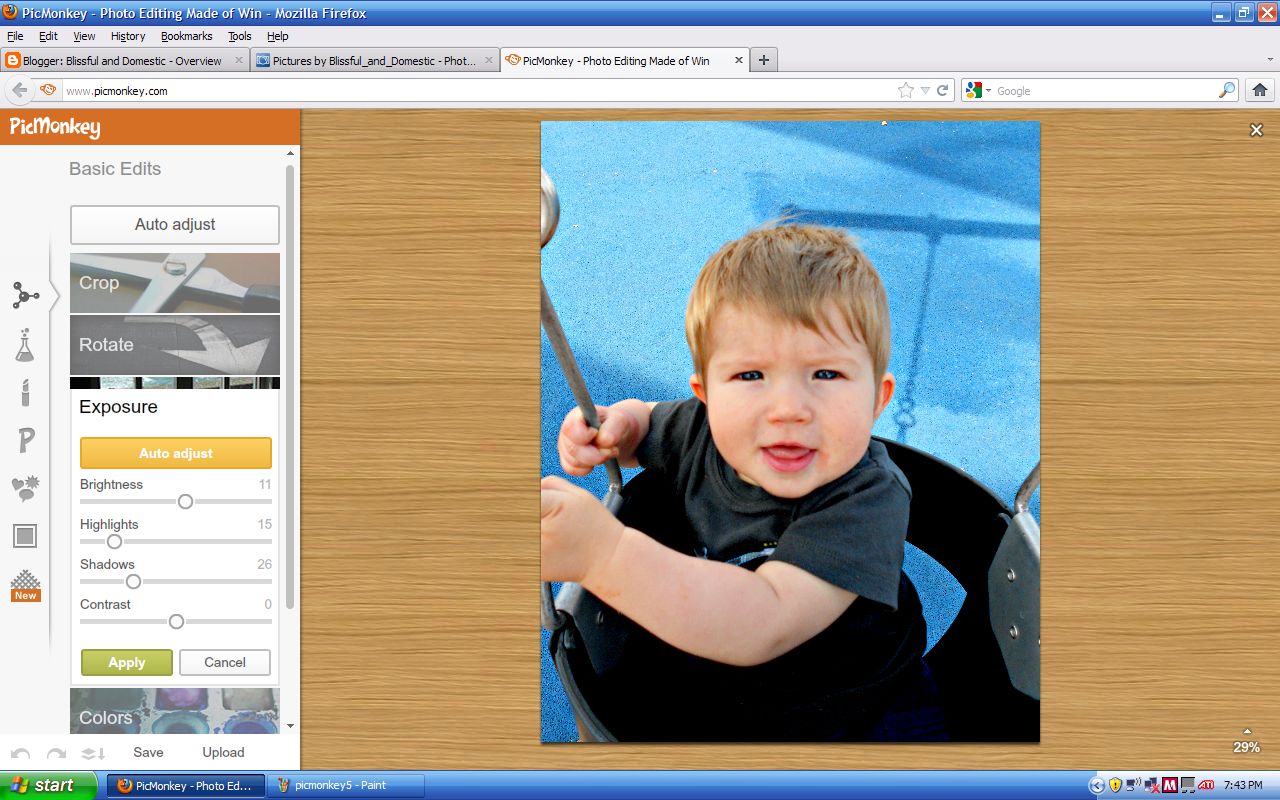 I then adjusted the colors a bit
I then sharpened the image a tad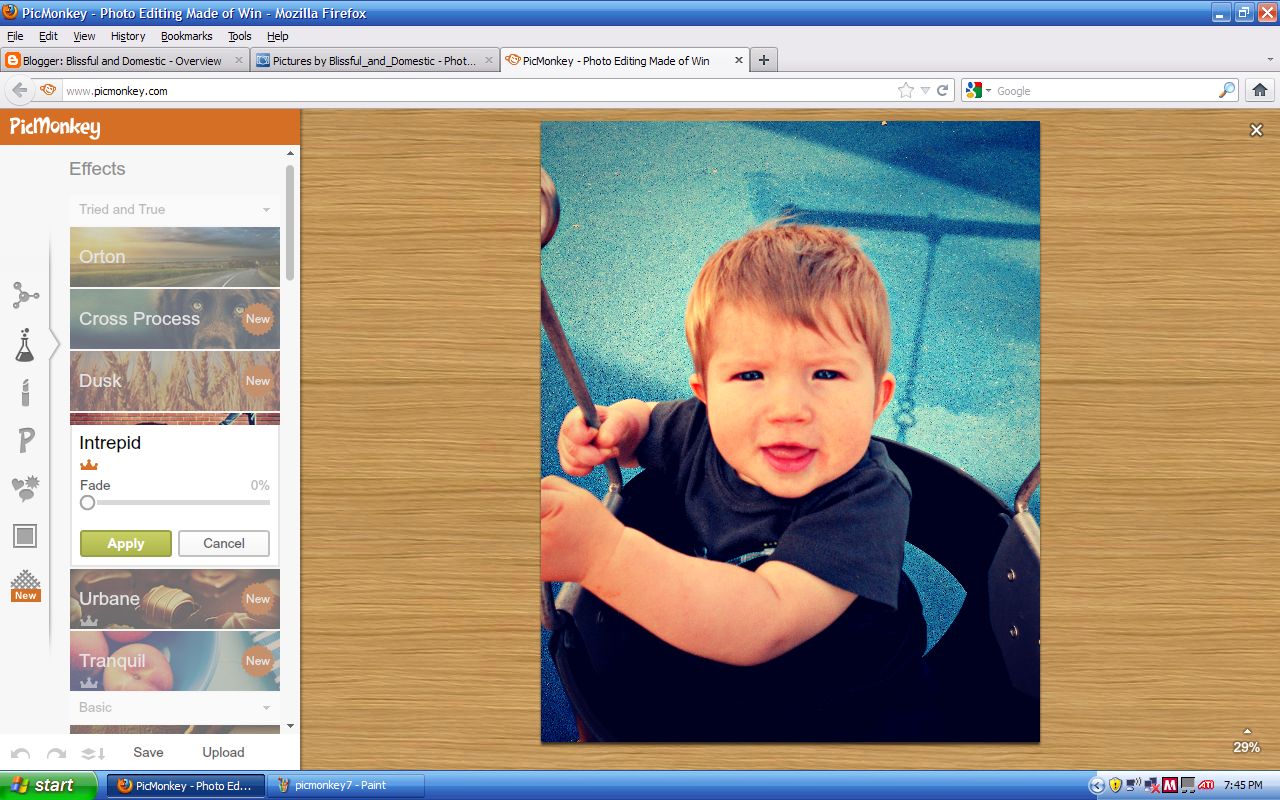 The beaker image in the sidebar has some great options for adding those fun effects to your pictures. Click an option and you see a preview, apply if you like it, cancel if you don't. Very simple. PicMonkey is very user friendly, which I like. Play around with your pictures. I used the intrepid setting on this picture.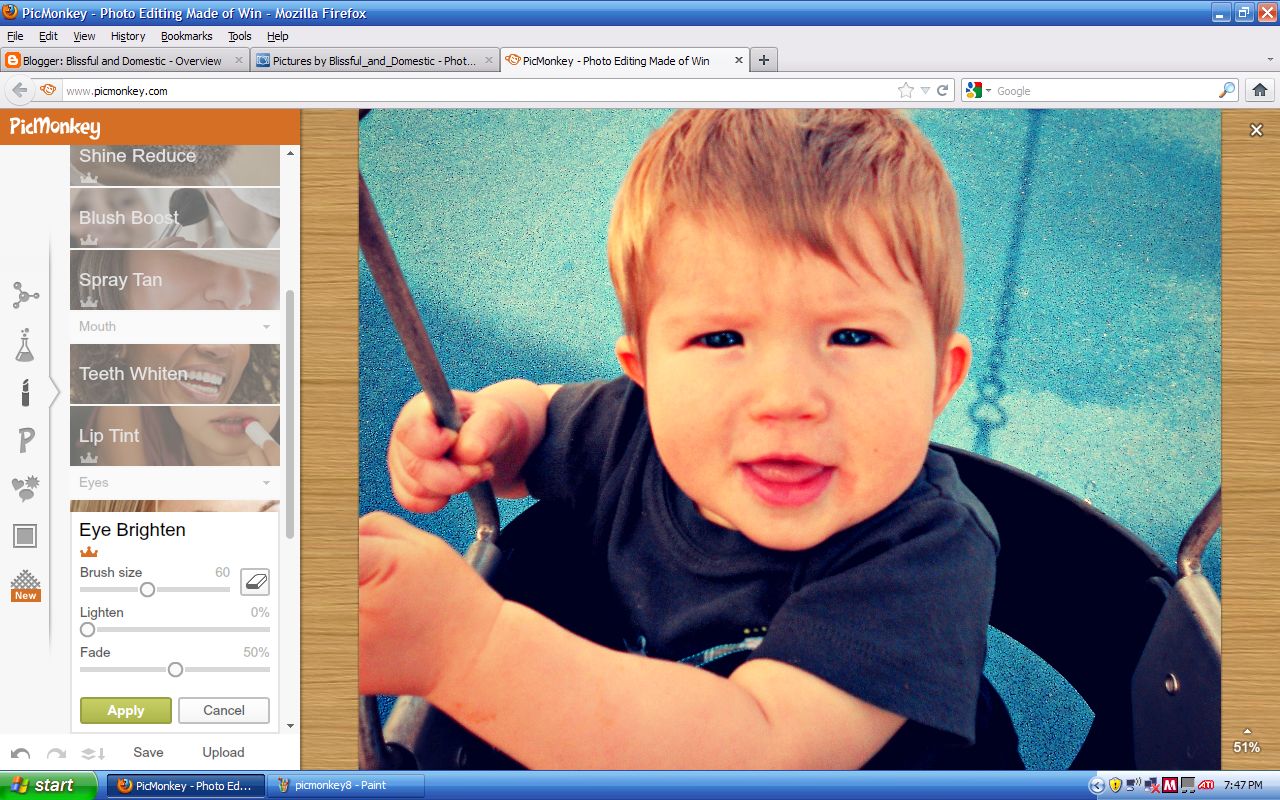 The lipstick in the sidebar has all the touch up options you would need. From teeth whitening, to eyes brightening. Seriously so much fun stuff in this section. For Zachs picture I just brightened his eyes a bit.
The "P" one the sidebar is for text. There is a pretty good selection of available text. Perfect for adding watermarks to my photos.
The fifth option in the sidebar is for overlays. Lots of fun graphics you can add to your pictures. I didn't use any of these for this picture, but I'll show you more of this section tomorrow.
Next you have the square image in the sidebar. This is where you can add borders to your pictures. I added a drop shadow to mine. You can adjust the color for the borders and the fades here also.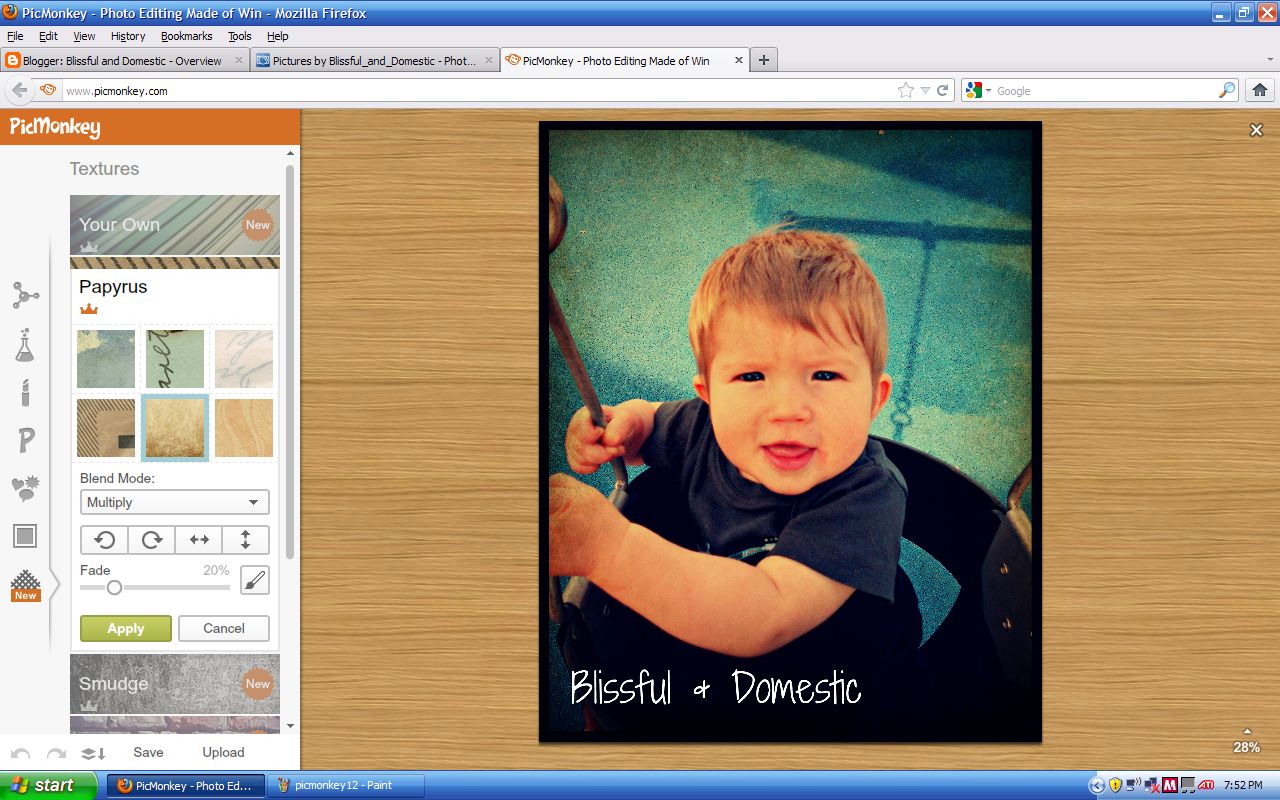 The last image in the sidebar is where you can add texture to your pictures. I added the papyrus texture and then faded it a bit. I love the effect is adds to the picture. Very fun. Once your picture is finished, make sure to save it to your computer. So there you have it. A simple and quick how-to using PicMonkey.com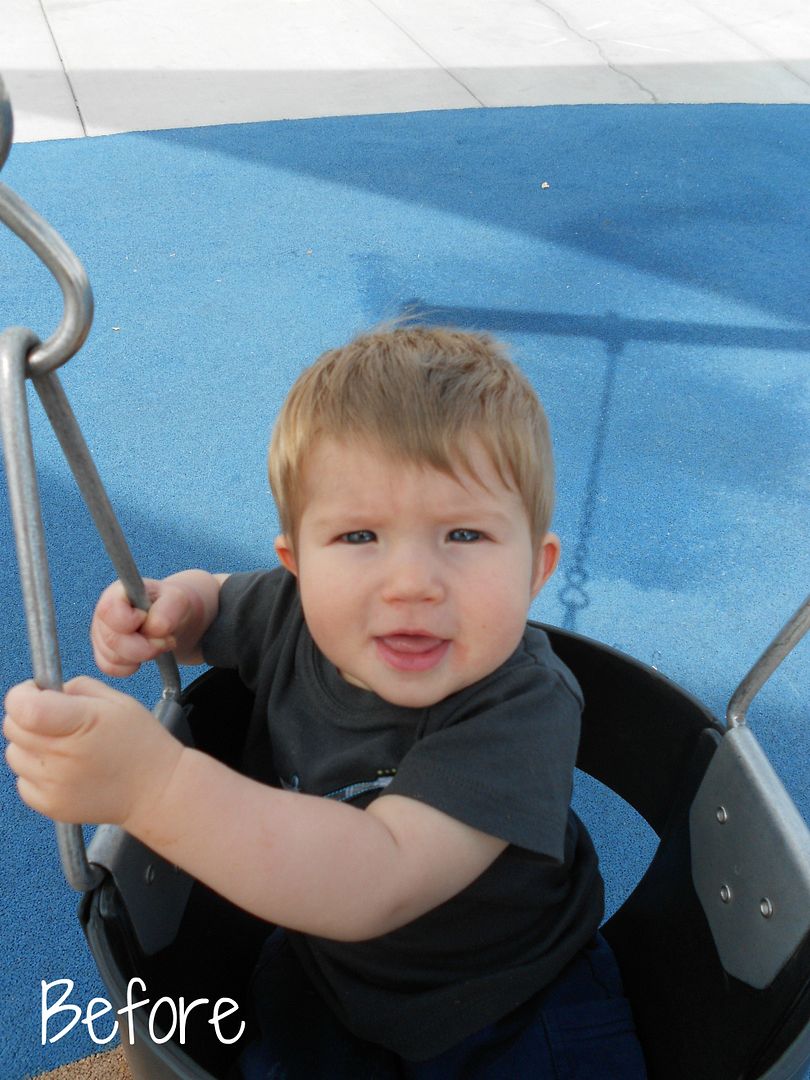 So start uploading and have some fun using
PicMonkey.com
I will be back tomorrow with another fun tutorial using
PicMonkey.com
Come back later for the Feature Friday Linky Party and don't forget to enter my
Fat Quarter Shop Giveaway. Only 2 more days to enter.

Fat Quarter Shop Giveaway
Click
HERE
to Enter
Follow me on
Facebook
Follow me on
Twitter
Browse my
Pinterest
Follow me with
BlogLovin
Send Me an
E-mail
Link up at
My Party