Alright lovelies I have another PicMonkey tutorial for you today. If you missed my first you can find it
here
.Today I got to have some fun with all of the touch up tools that PicMonkey has. Seriously so fun! Here is the picture I started out with.
and I turned it into this
Want the tips? Well read on....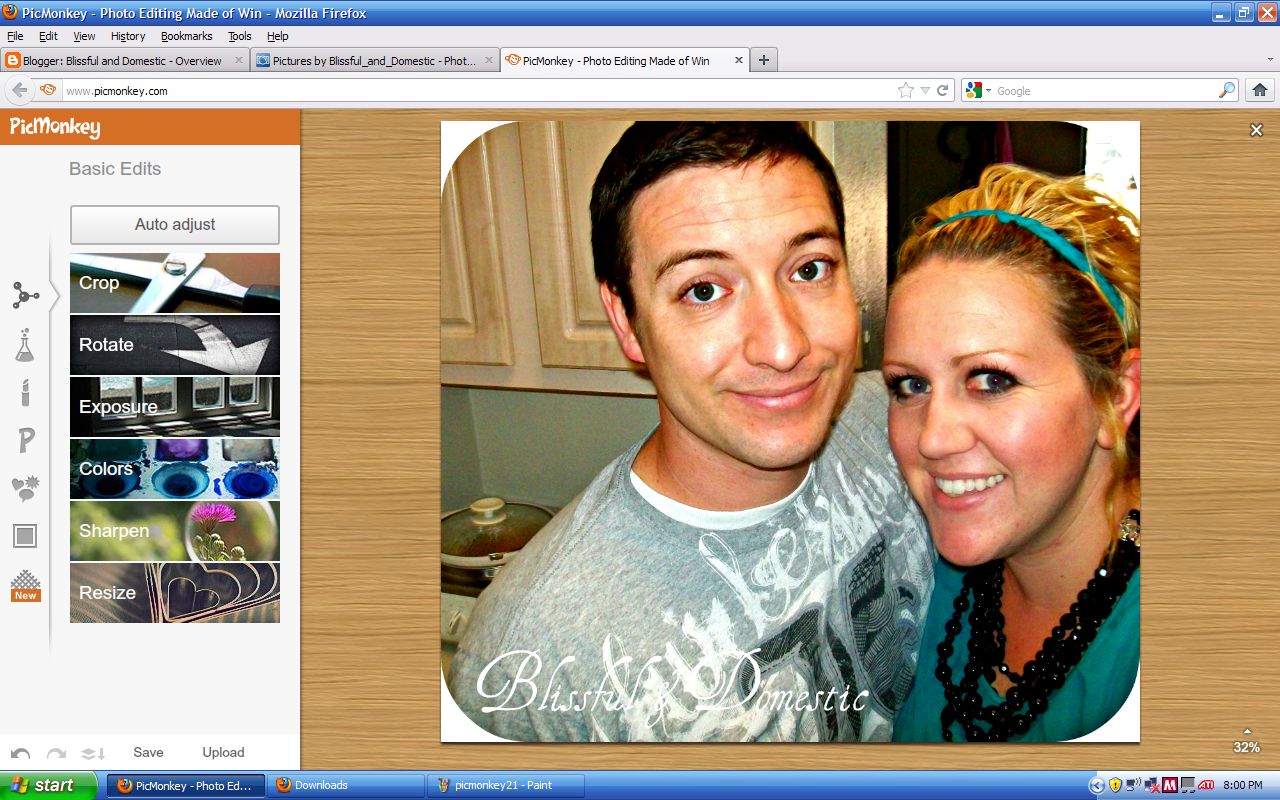 First thing I did was do a few basic edits.
I adjusted the color and sharpened the picture.
I then went into the Touch Up section of PicMonkey. This is seriously so fun. I was able to fix a few blemishes, which is seriously so nice. If only we could make them disappear in real life that fast:)
There is also this really cool Airbrush Tool. I have had so much fun with this one. Be careful though, you don't want to use it too much or you start to look a little plastic. It smooths out your skin, which is kinda cool.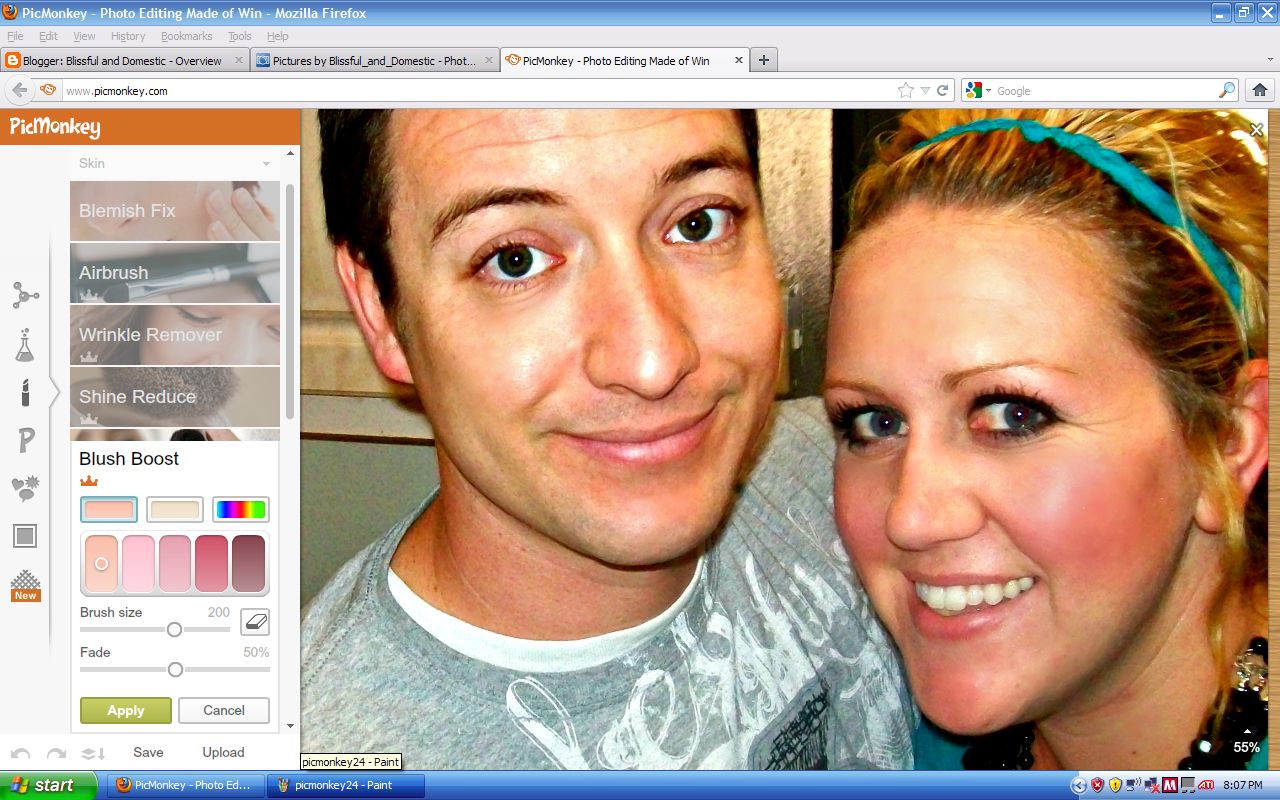 There are also some makeup application tool. I added some blush and mascara to myself. Yep mascara. How cool is that?!?! Seriously love it! You can adjust how much you want it to enhance your mascara. I also messed around with the lip tint, eye brightening, and teeth whitening. So fun to transform pictures.
I almost put it all in black and white. Doesn't it look so cute? I love the saturation button, in basic edits. Very cool to play around with and change colors in your pictures.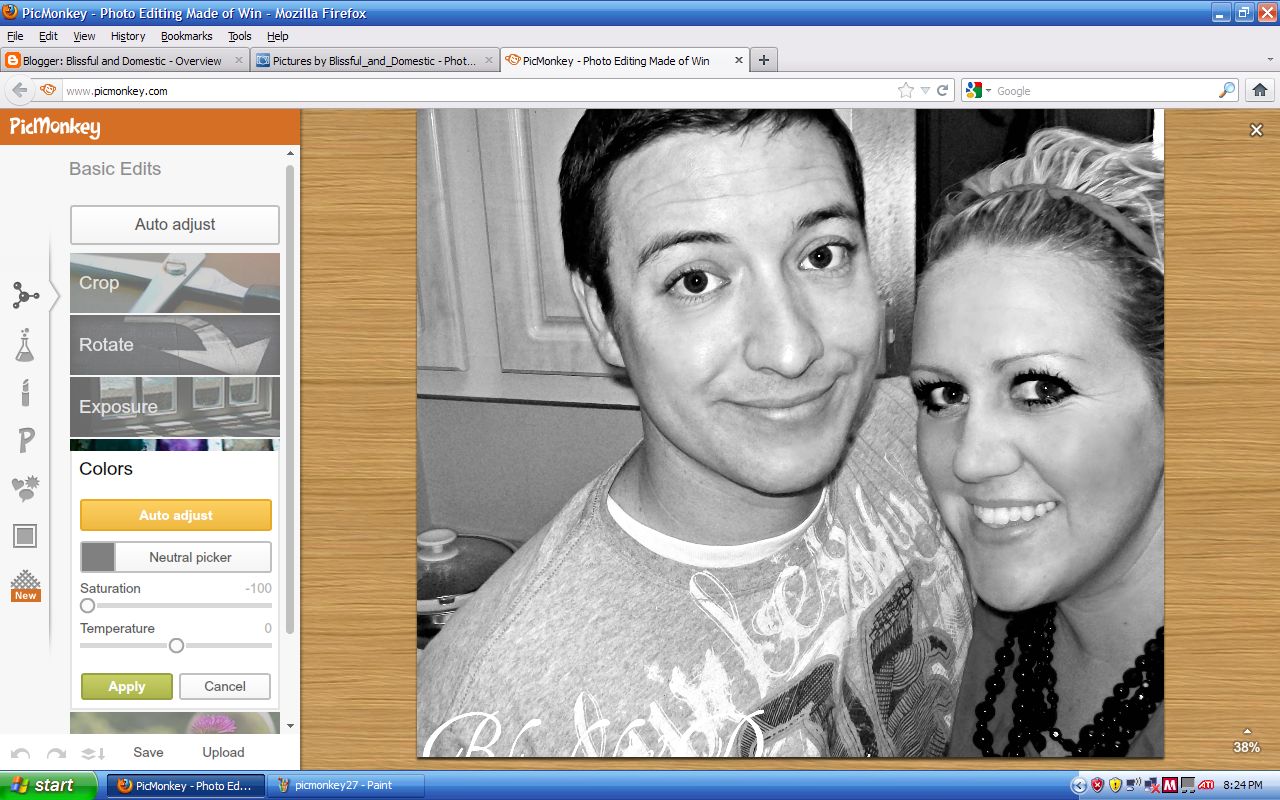 But I decided to keep it in color. Didn't want to cover up the Hubbs green eyes.
Love them!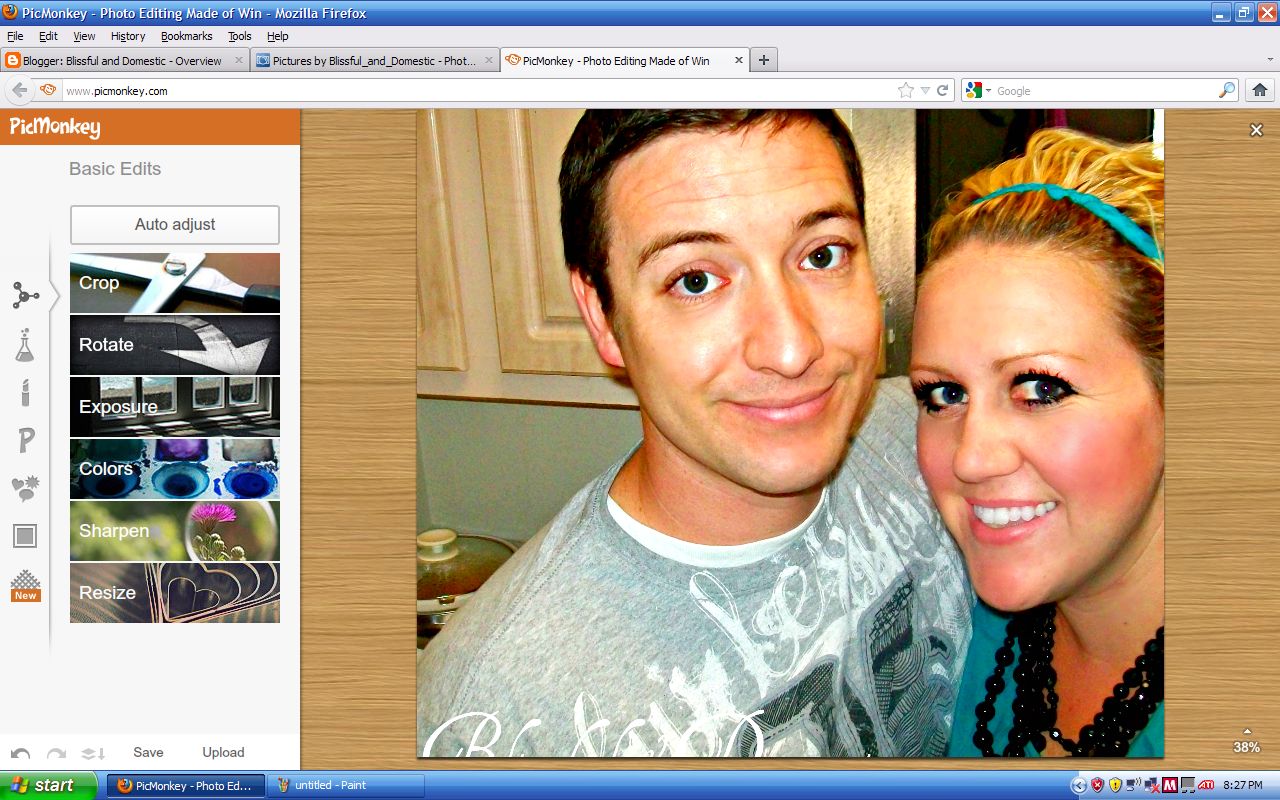 Next I added a fun border. I love this Polaroid border.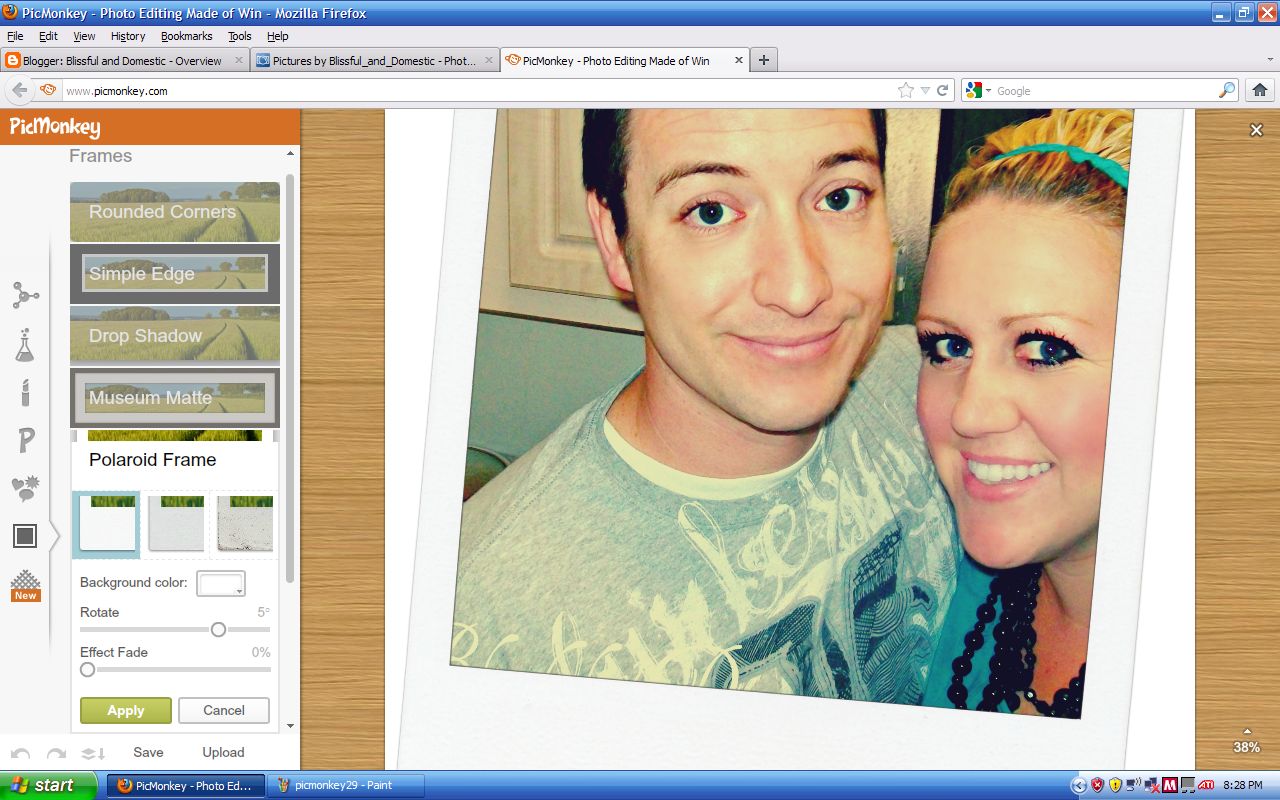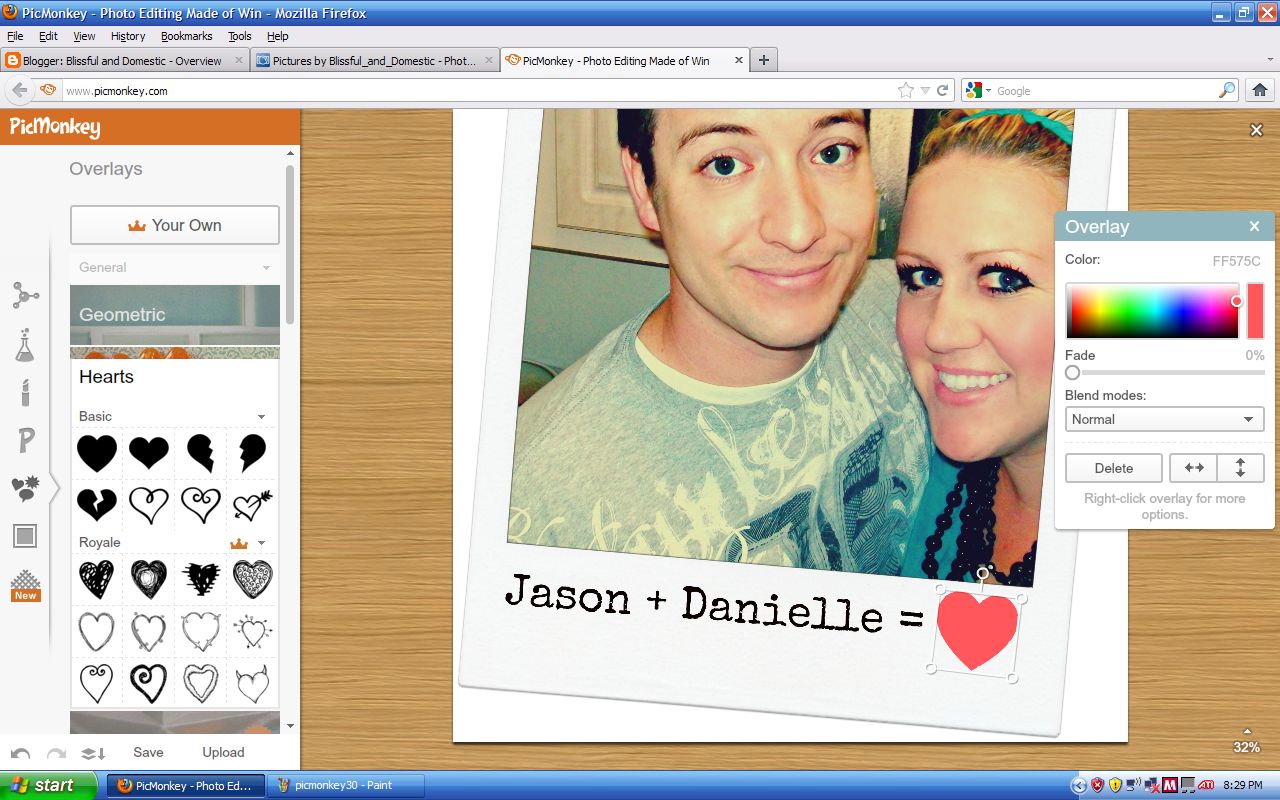 Then I of course had to add some text and a graphic heart. To change the color of the graphic, just click and select a color. There you have it. Now you have even more gadgets to play around with. Is anyone else having a blast with PicMonkey? I know I am.
Have a Happy Friday!
The winner to the Fat Quarter Shop Giveaway will be announced later today.
Follow me on
Facebook
Follow me on
Twitter
Browse my
Pinterest
Follow me with
BlogLovin
Send Me an
E-mail
Link up at
My Party