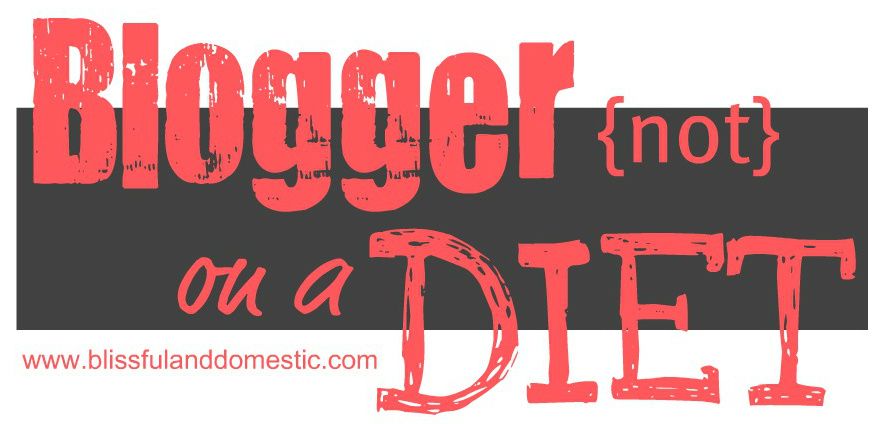 Alright lovelies, first off Happy Monday! I am actually here this afternoon with a Blogger NOT on a Diet post. So I haven't gone off the wagon. I am still NOT on a diet, but man life just got crazy and for some reason Monday posts kill me. I am hoping that once summer vacation is here things will slow done a bit. I have received some awesome e-mails from all you lovelies who are joining the fun of NOT going on a diet. I am so excited and proud of all of you. You absolutely inspire me!
So now onto this weeks questions...
What is your favorite healthy treat this week?
Rice cakes with PB and Jelly have been my friend at night.
It is a great replacement to the bread and Nuetella I use to have. A healthier option for sure. Replace one snack each day with a healthier alternative and the change in your energy will amaze you.
I swear try it.
What is your favorite workout song this week?
So my Sisinlaw gave me two mixed CD's for my birthday and I have been listening to them non-stop. One song I particularly love is "Love Like Woe" by The Ready Set. This song has me wanting to do some leg work. Total squats to this song. Got to get those sexy legs going for the summer.
What is your favorite Work out move this week?
So my other sisinlaw and I have been hitting the gym together each week. We particularly love Zumba and the CROX workout that our gym has. Crox is a full 30 minutes of abs and butt. This is seriously amazing and has you dying in a good way,
if you know what I mean
. I have never felt so in-tuned with my ab muscles. They have been letting me know they are feeling much stronger. So this week any ab exercises I have been loving. Gotta firm up the tummy.
What is your favorite healthy snack this week?
I have recently found a love for baked Asparagus. One thing I love about NOT being on a diet is that I don't feel forced to eat my veggies because I know that it is the only thing I am allowed to eat. I eat the veggies cause I want to. I cooked Asparagus for the first time this week and oh my was it good. I then used the leftovers in an egg scrambler the next day (hubby's idea). So try a new veggie this week. You never know you may love it.
What is this weeks bragging moment?
So I don't have a progress picture, but will get one tonight at the gym. My bragging moment is that I haven't gained any weight and am feeling GOOD! I enjoyed a bunch of birthday cake over the past week or so. The Hubbs and I have birthdays just 1 week apart, so have been in party mode for a while. I am glad it is over, but I definitely enjoyed it while we went through it. I love NOT being on a diet! I didn't have to refuse the birthday cake, but I enjoyed it in moderation. I may not have lost this week, but I am ok with that. Remember folks you should go by how you feel and not by what the scale is screaming at you.
I tell my scale to shut it up most of the time:)
Blogger NOT on a diet high/low this week?
This week I found my kids Goldfish crackers. Oh my are they delicious! I have had a hard time saying no to them. I am trying to stay away from those snacks I know I have a hard time eating in moderation. I caved a few times. One thing I learned this week was don't eat from the box. Eating from the box usually means you will eat double a portion size. Grab a handful and put it in a bowl. This way you can have a yummy carb snack, but do it in moderation. Key point folks.
Don't eliminate, moderate!
What is your Blogger NOT on a diet tip/thought for this week?
I am very excited to share this tip that I read in Women's Day magazine this month. Do you have trouble getting those glasses of water each day? Or do you sometimes yearn for a second helping of those potatoes because you don't feel full yet. Well here is the trick. Drink a full glass of water before you eat your meal. Once you are finished eating, drink another BIG glass of water. I have been doing it this week and am feeling much fuller after our meals. I have also tried to do this when I start to feel hunger. Sometimes our bodies tells us we are hungry, when actually we are thirsty. A little food for thought this week. If you try this out let me know how it works for you. I am eager to see if it helps others.
Thoughts
I also just want to end with one thought. I want you to always know how beautiful you ladies are. I think that is why I wanted to do Blogger NOT on a diet. I think that as women we are so hard on oursleves. We have magazines telling us that a size 2 is what is beautiful and boy is that wrong. Women starve themselves everyday to reach that perfection. I have this song on my ipod by Selena Gomez. I love it. The Lyrics make me think of all you sweet ladies getting healthy. It is called
Who Says
? During a Body Combat class the instructor started shouting out for us to remember why we were working out. He said that it shouldn't be for our husbands/boyfriends, it shouldn't be for our children, but should be for us. This fired me up. My body felt like giving up, but hearing that reminder that when we eat right and workout it is something that we do for oursleves. We are beautiful the way we are. I love NOT being on a diet because it is something I want to teach my children, especially my daughter. I grew up with a mother who obsessed over weight and constantly felt she was not enough, I learned that behavior. That is something I never want to teach my children. They are perfect the way GOD made them. Remember you are perfect just the way we are. Live healthy and do something good for you today. You are always worth it.
Listen to this song and remember you are
ALWAYS worth it.
-----------------------------------------------------
So now it is your turn. Answer these questions, link up, and lets inspire one another to get fit, healthy, and NOT go on a diet. Already have a post up on your blog with healthy tips and tricks? Link it up. Any healthy tips and tricks are welcomed. The questions are just for a few who asked for them. I can't wait to check you all out and see what tips you have that have helped you stay healthy this week.
Find more Blogger NOT on a Diet Posts HERE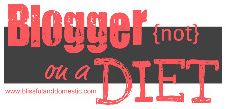 Follow me on
Facebook
Follow me on
Twitter
Browse my
Pinterest
Follow me with
BlogLovin
Send Me an
E-mail
Link up at
My Party