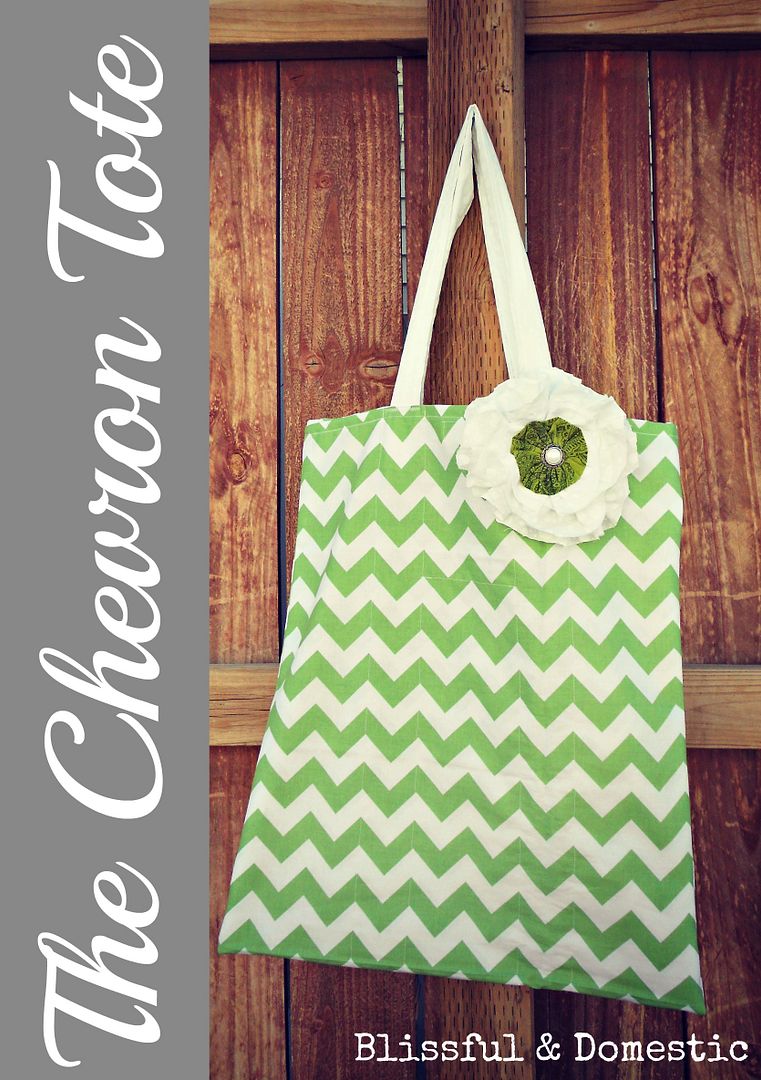 I am super excited to share this tutorial with you today. It is another great summer tote for all those park playdates and beach trips I hope you all will be going on this summer. I used this amazing Chevron fabric I received from
Stitch Stash Diva
.
Stitch Stash Diva
is one of my awesome sponsors.
Stitch Stash Diva
sells very affordable and fashionable fabrics. Seriously so many cute fabrics to choose from. I was super excited when I received a bundle of fabric joy in the mail a few weeks ago. The projects started running through my head. I decided this Chevron fabric was destined to be a summer tote. I had a white on white polka-dot fabric, already in my stash, which I knew would go great with the green chevrons. This tote took me about an hour or so to make. Ready to make one of your own? Lets get started....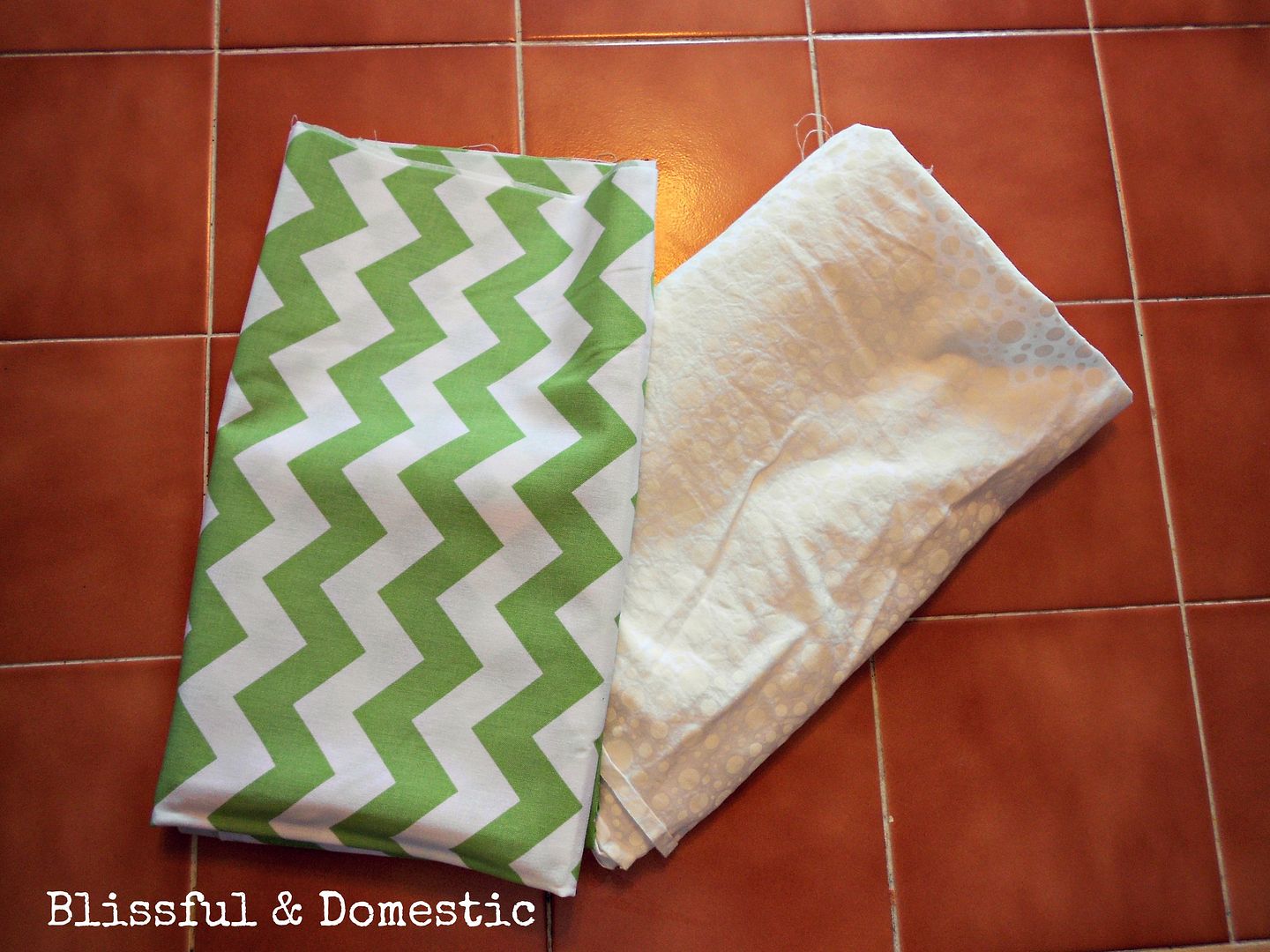 I had 1 Yard of the Green Chevron Fabric and about
a quarter of a yard of my white fabric
I started with my Chevron Fabric. I folded my yard of
fabric in half (hot dog style) and then in half again (hamburger style).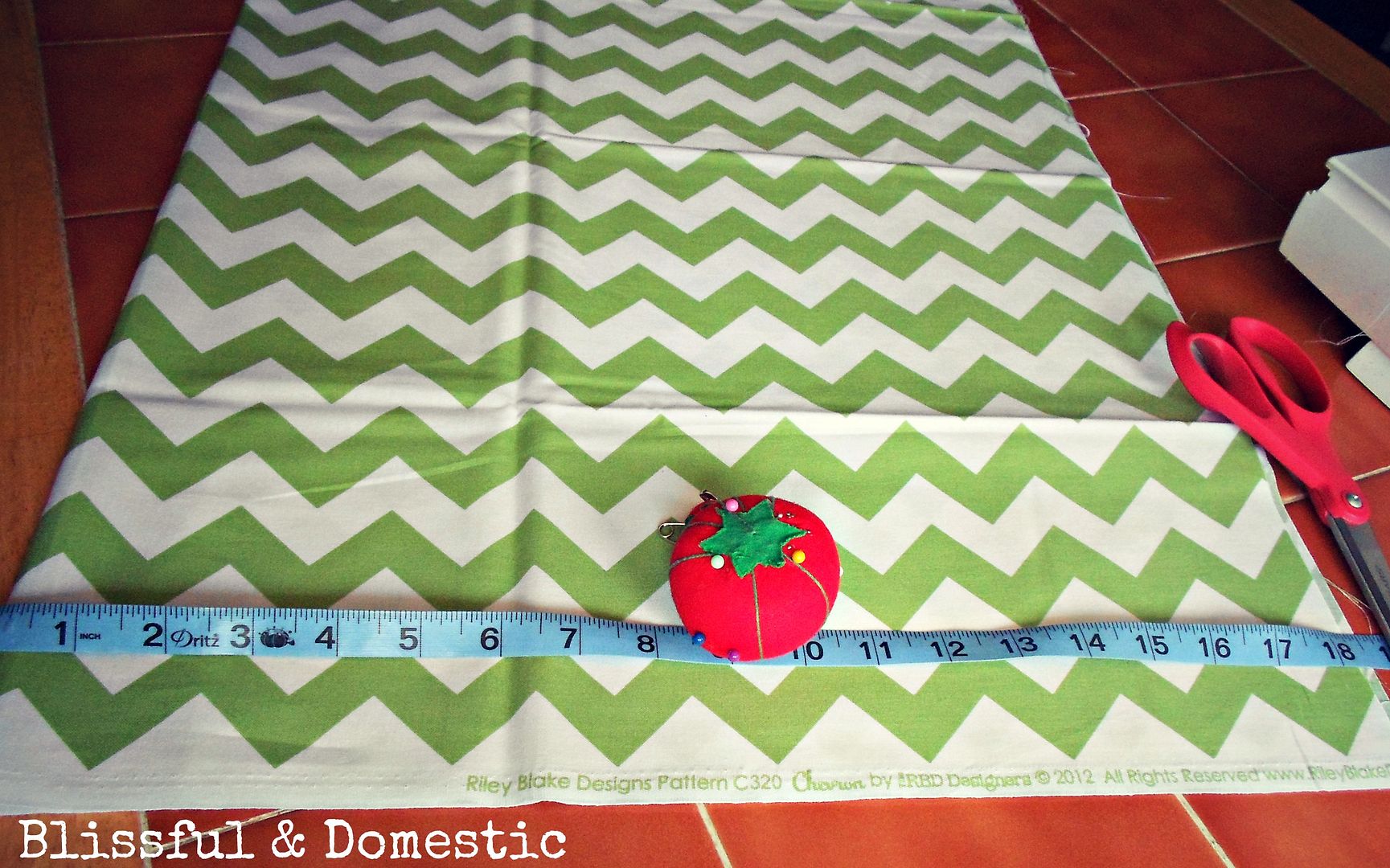 My rectangle for the tote ended up being 18 inches wide.
When folding your tote fabric this way, it makes the Chevron print appear on the outside and inside. No lining needed when you do it this way!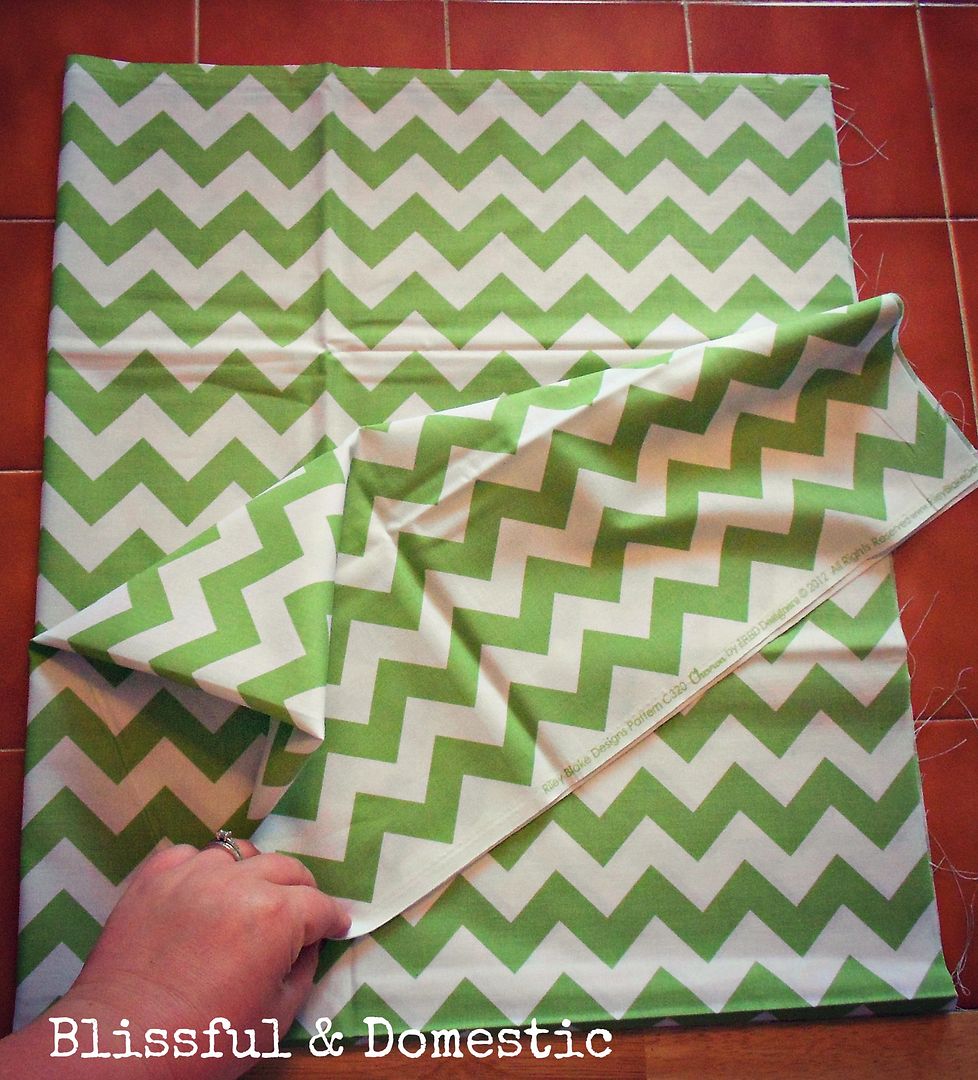 The next thing you will do is tuck your tops of the bag and hem
just like in the picture
You will now create two casings that run the entire length of your tote fabric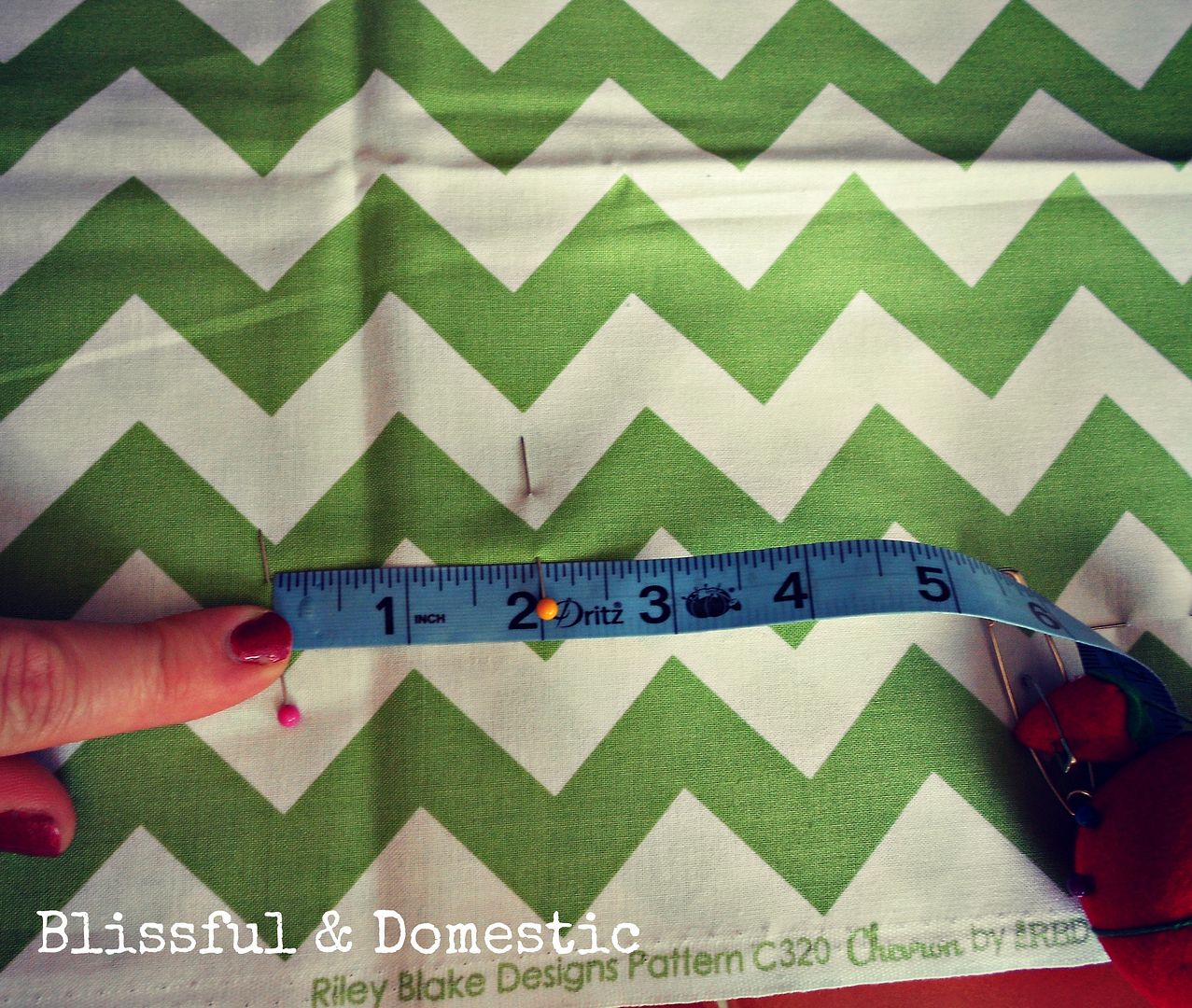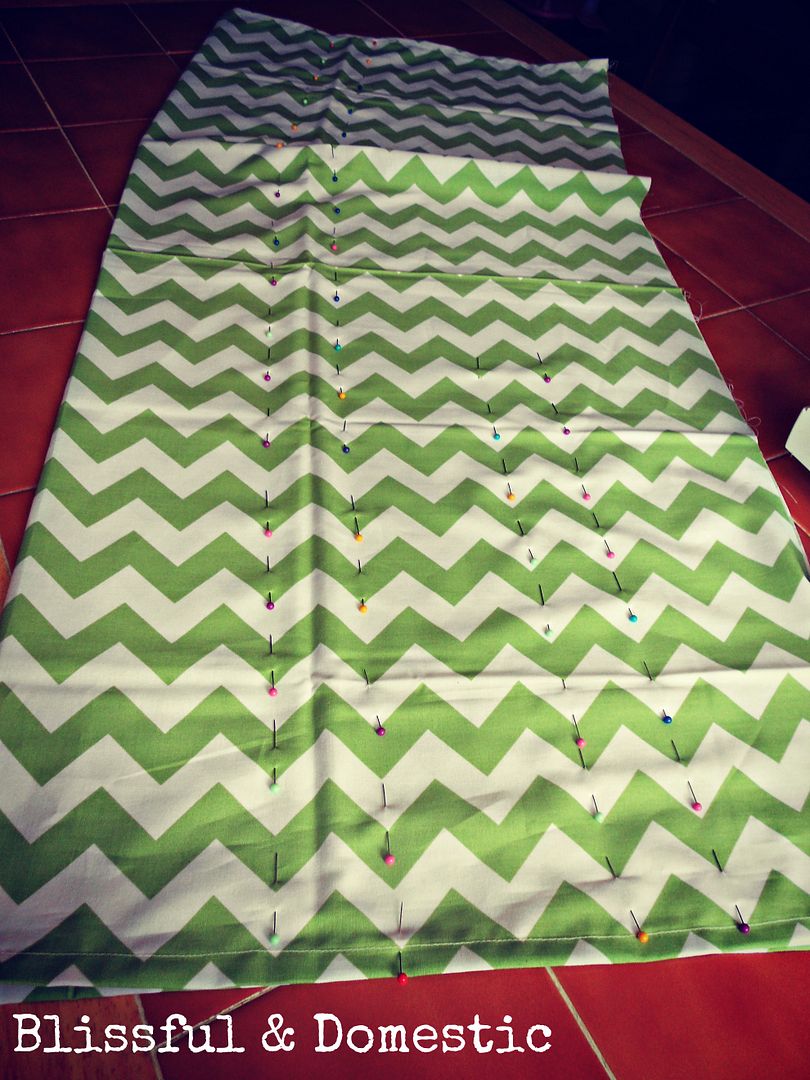 You will need lots and lots of pins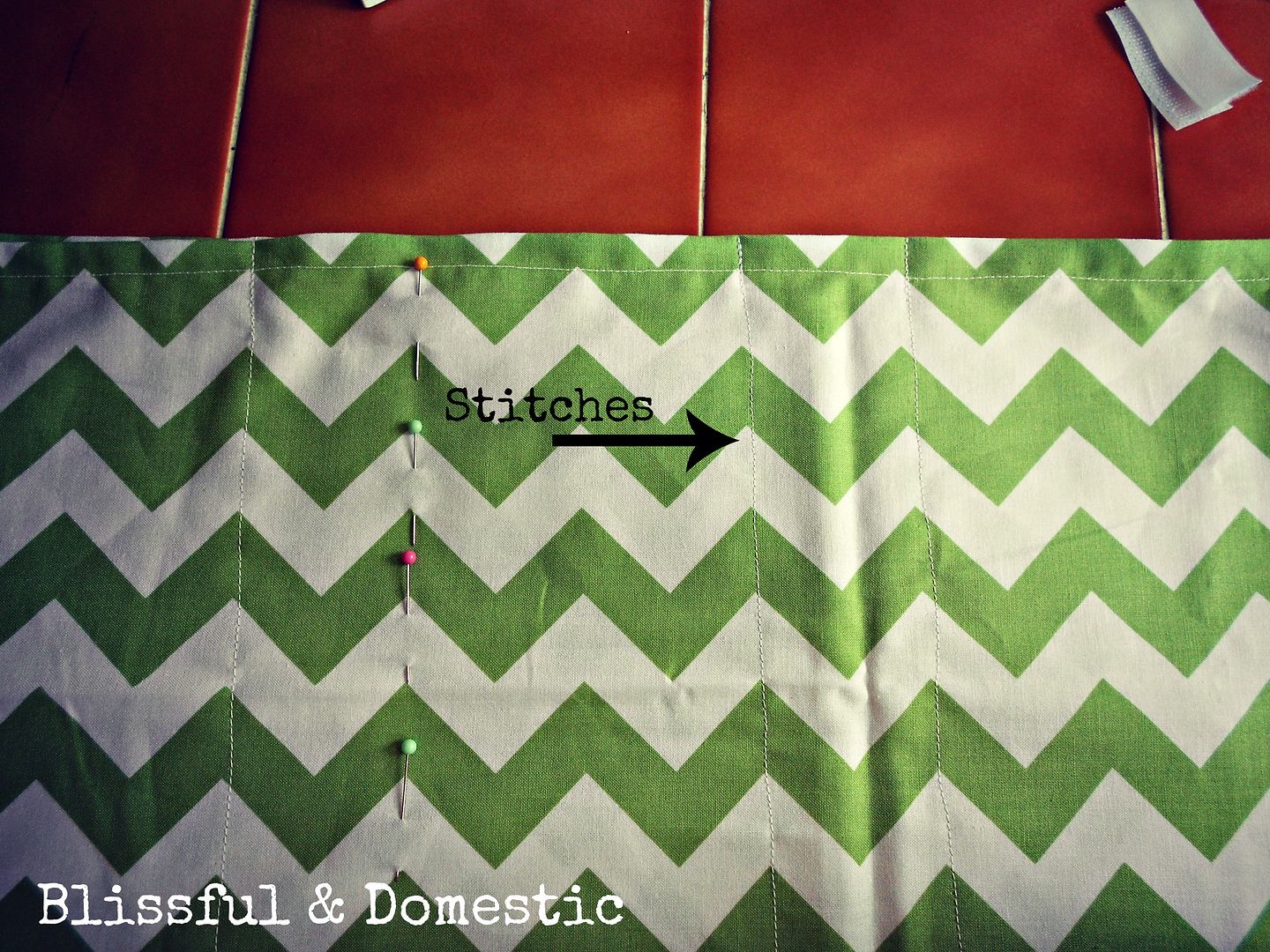 Sew straight down each line of pins. This creates two casings running the entire length of the tote.
Once that is done we are going to make a cell phone pocket.
Pick which side your want your pocket on.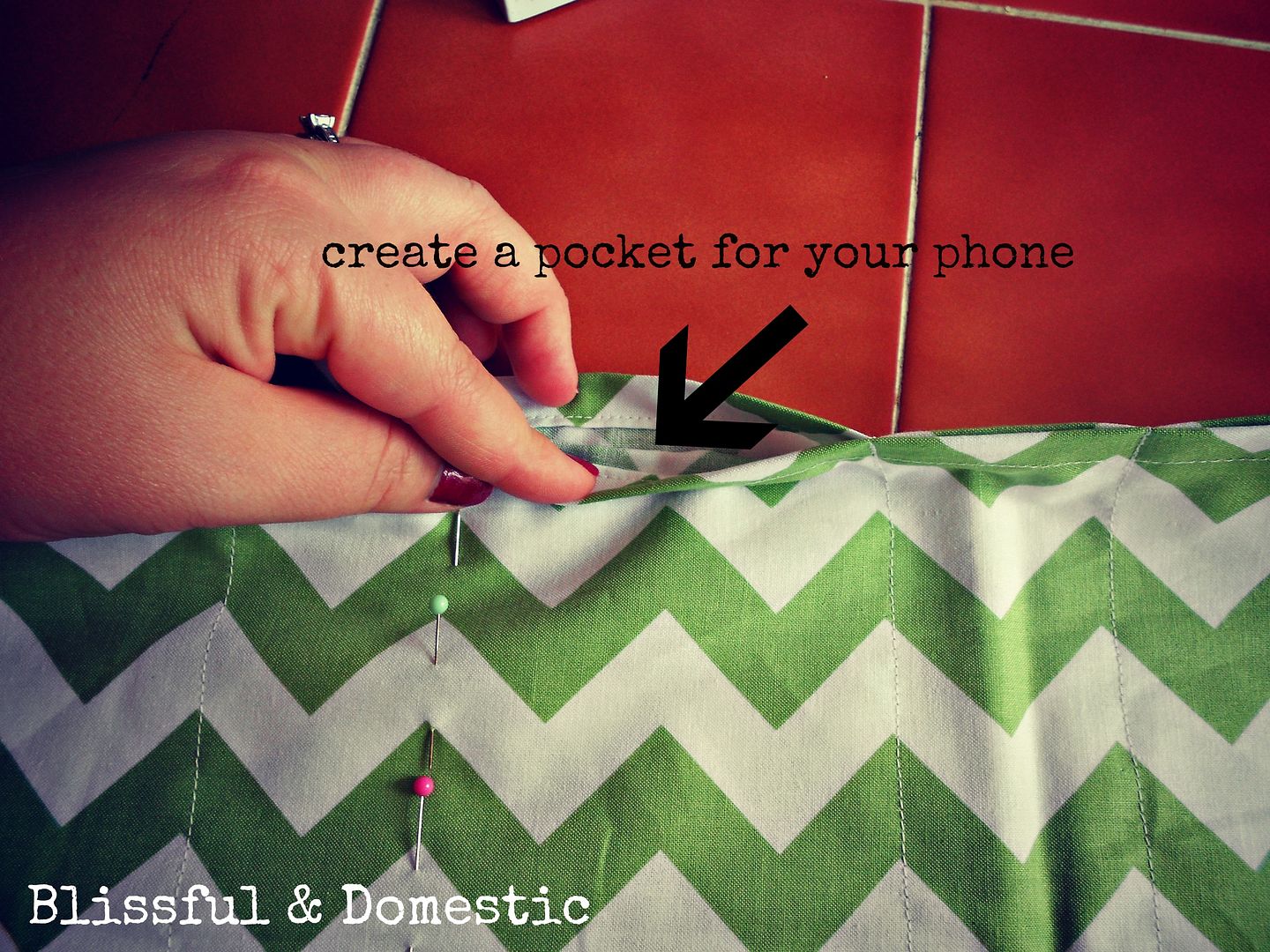 Then you will add Velcro, once you have decided where your pocket will go.
Also you can see I still have one long straight stitch to do to finish up my second casing. I did that stitch after I made the pocket. It made adding the Velcro a whole lot easier.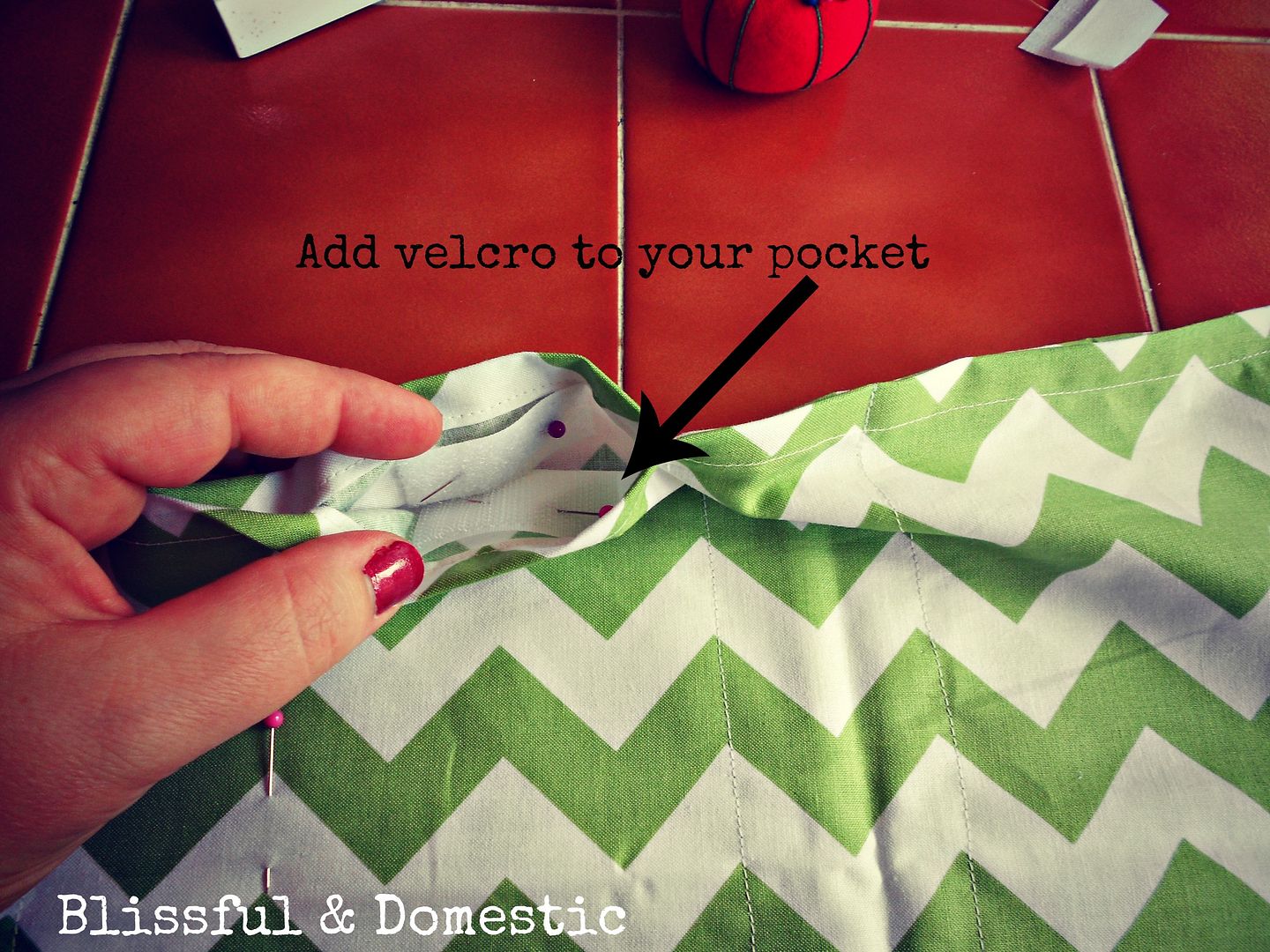 Once my Velcro was added I finished up that last stitch to create my second casing.
Once that is done, you will decided how deep you want your pocket. I just looked at my phone and judged my pocket depth that way. Pin where your bottom pocket stitch will go and sew straight across.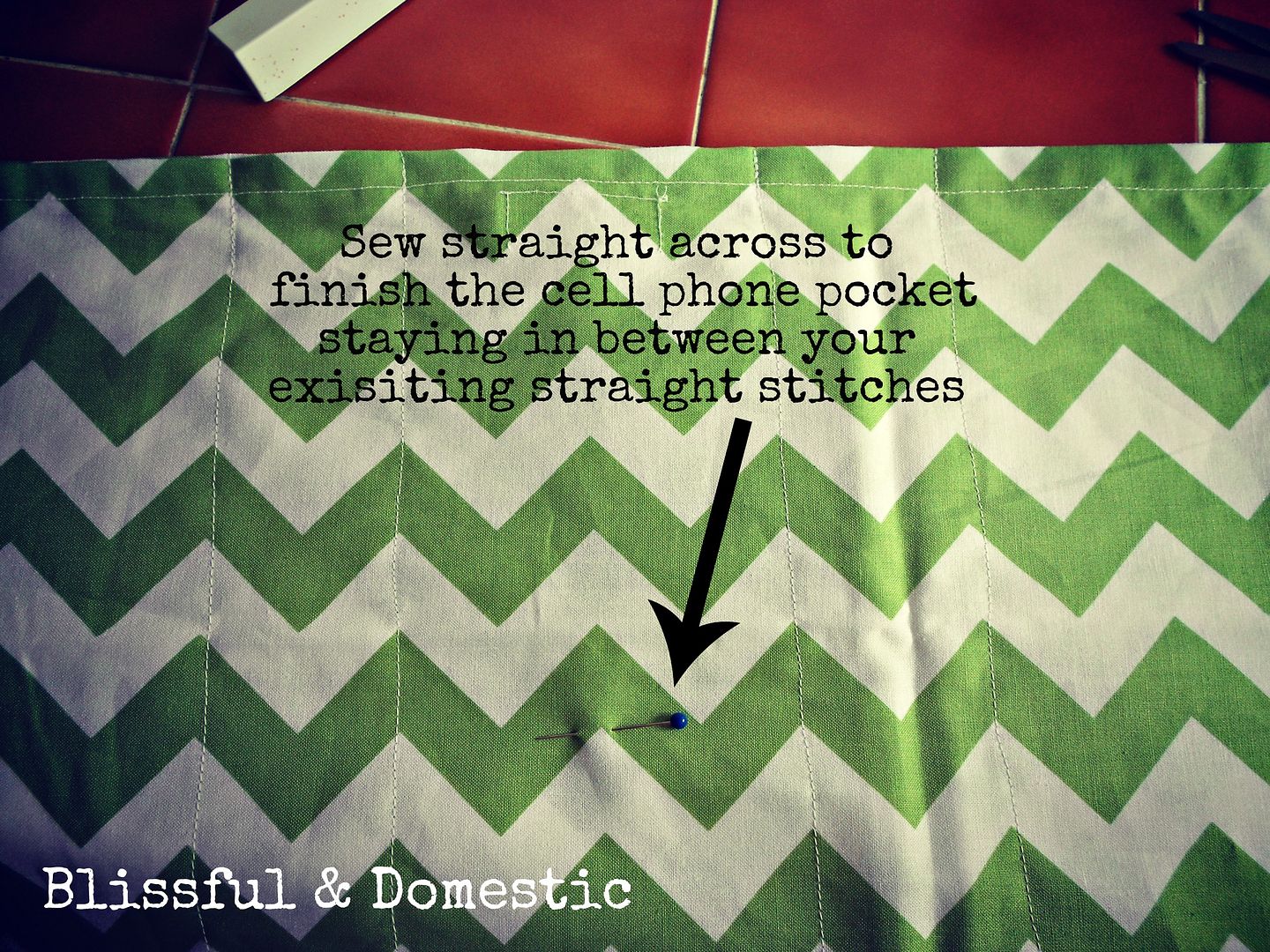 Once your pocket is complete you are going to sew your bag together.
Meaning you will sew up the sides. I used a straight stitch and then back over with a zigzag stitch. I like to make sure my bags are very secure.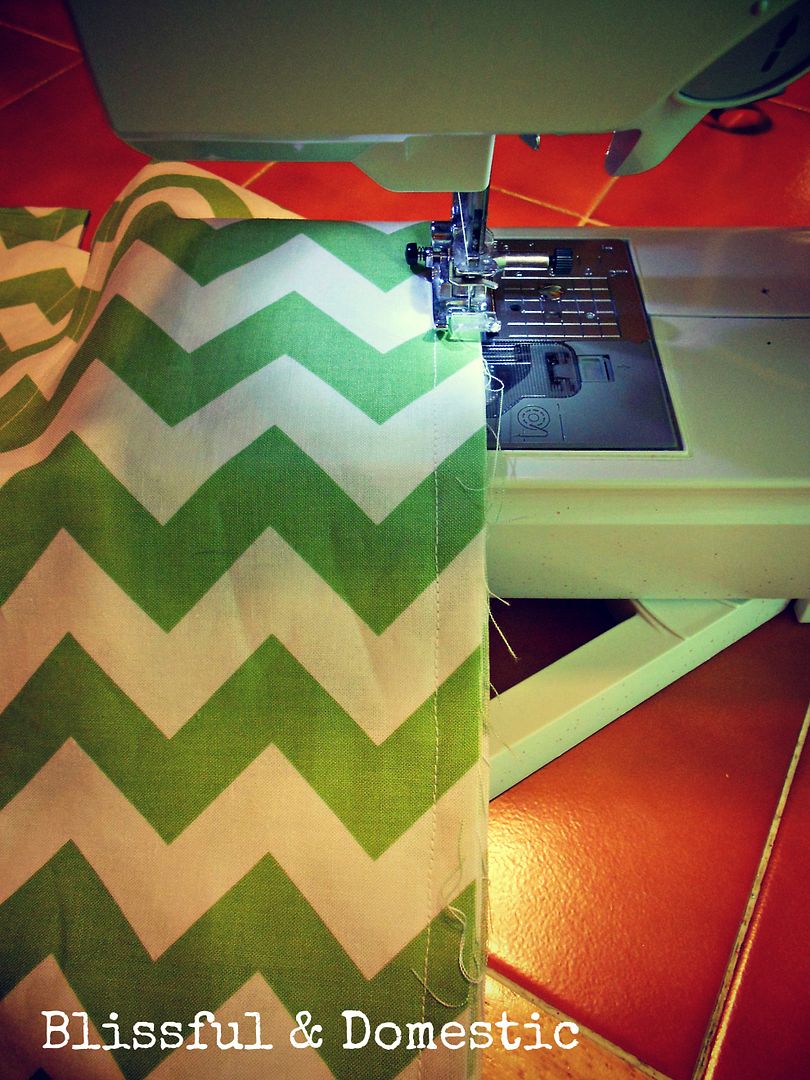 Right side out your bag and your bag will look like the picture below.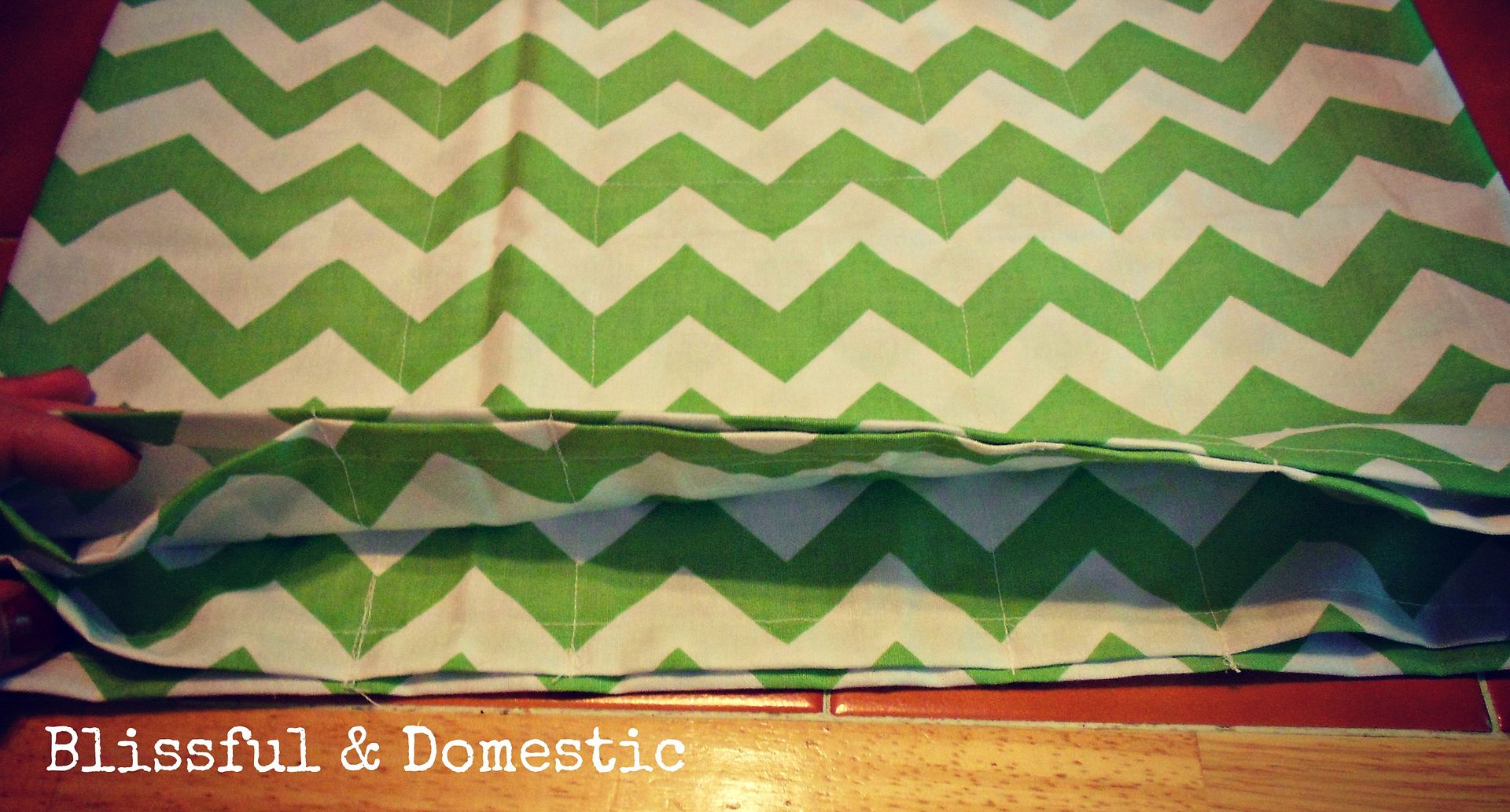 now you're ready for straps.
I cut a LONG strip of white fabric. The length really depends on how long you want your handles. Take your strip and fold it in half and then in half again. Creating a very long strip, with no raw edges showing. Pin and then sew.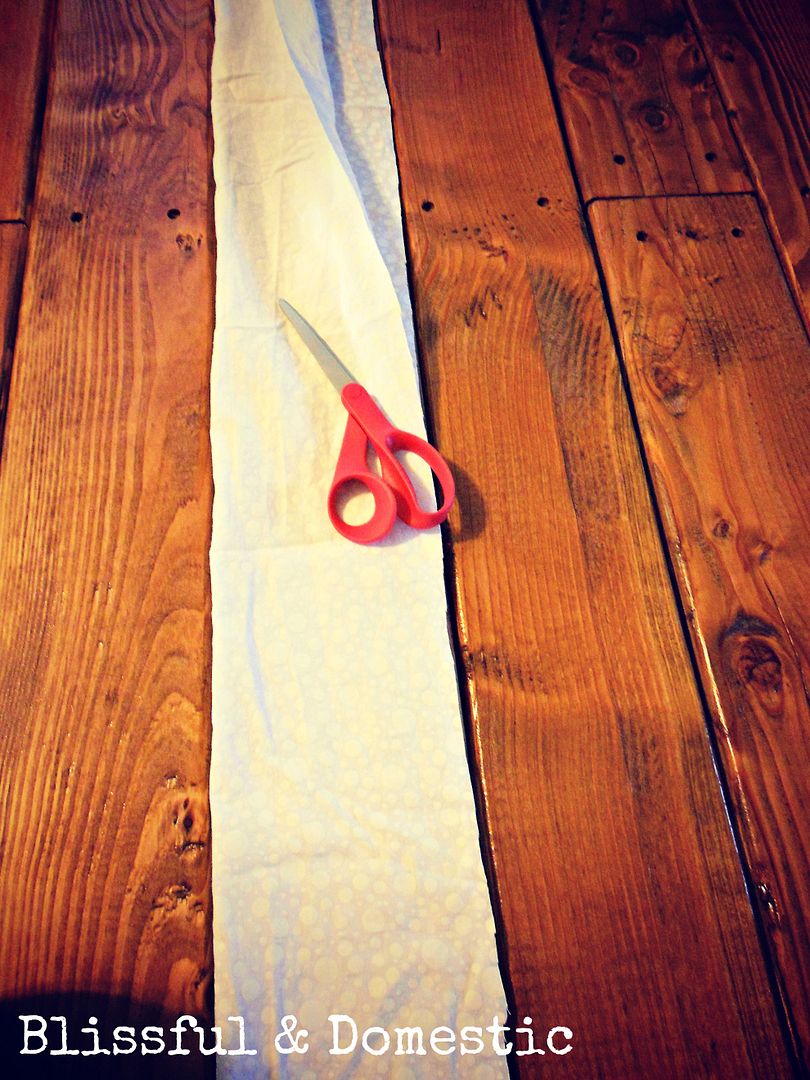 Once my long strip was sewn I folded the strip in half and cut it in two. Now I had to handles ready to be added to my tote.
Now the end of each of your handles will go into a casing.
Pin and sew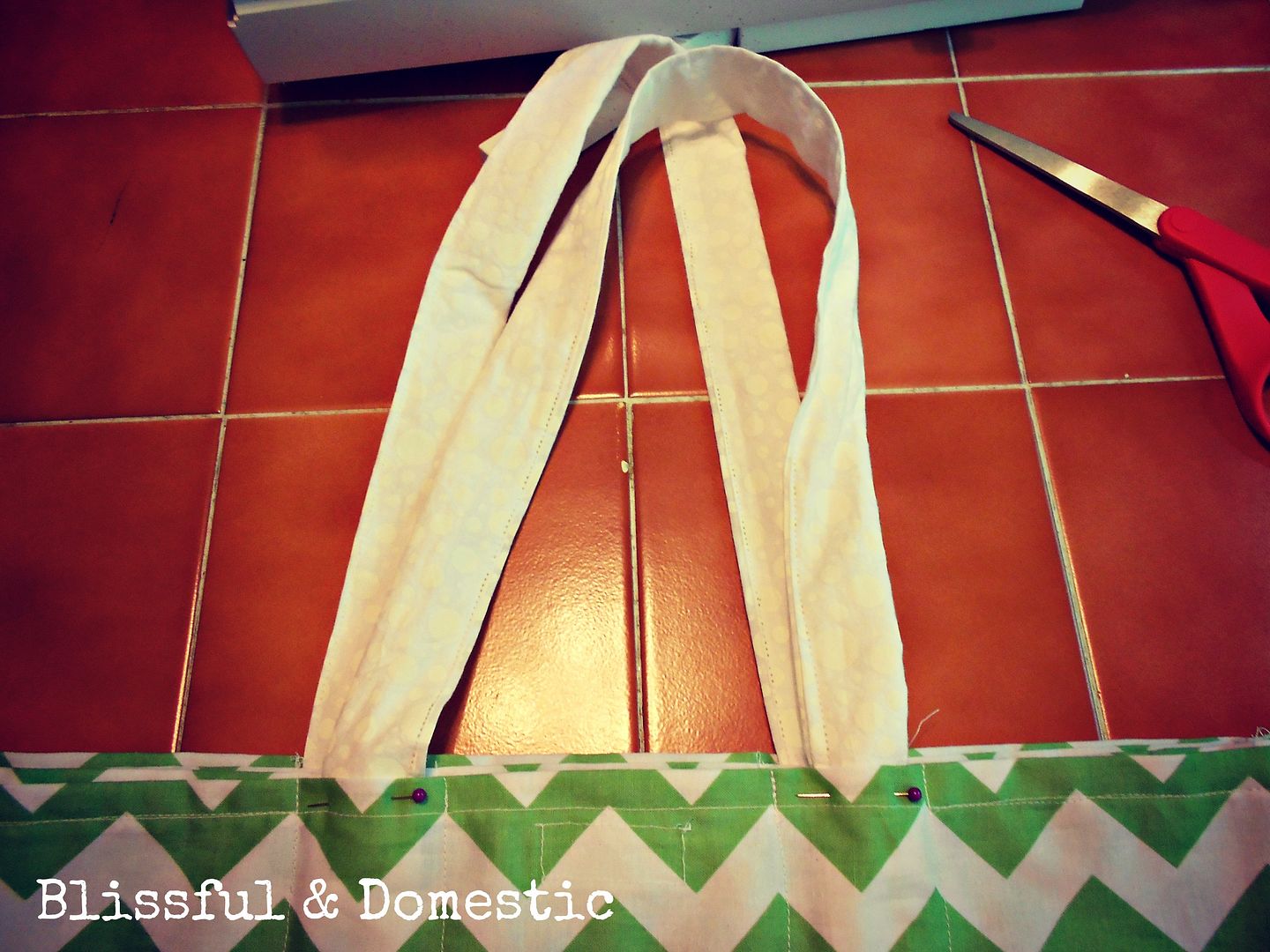 Now to add the flower. you will cut another long strip of your white fabric.
do a running stitch down the middle of the fabric. Pull the threads to create a ruffle
Now begin pinning and sewing onto your tote.
I have my flower on the same side that me cell phone pocket is.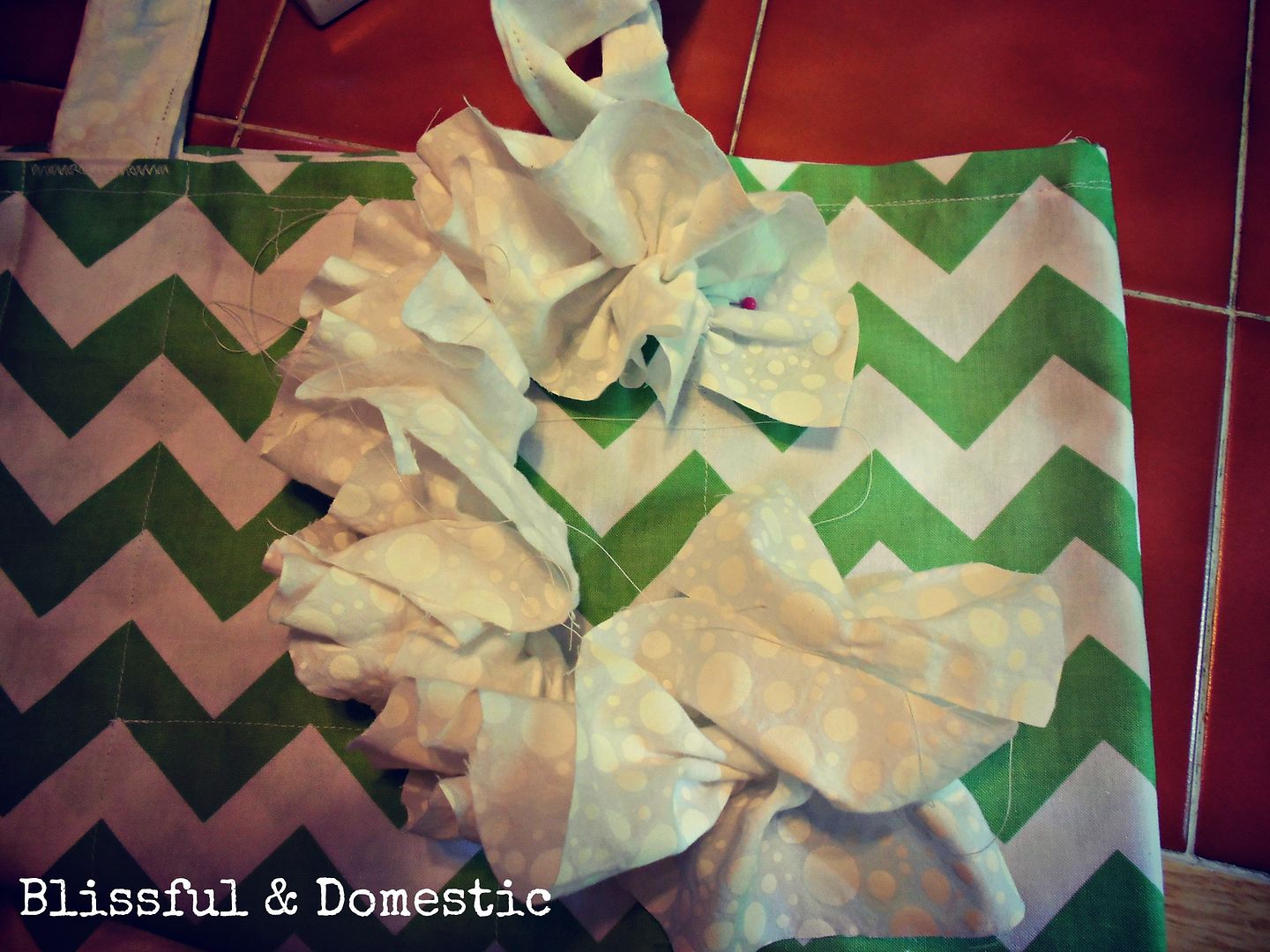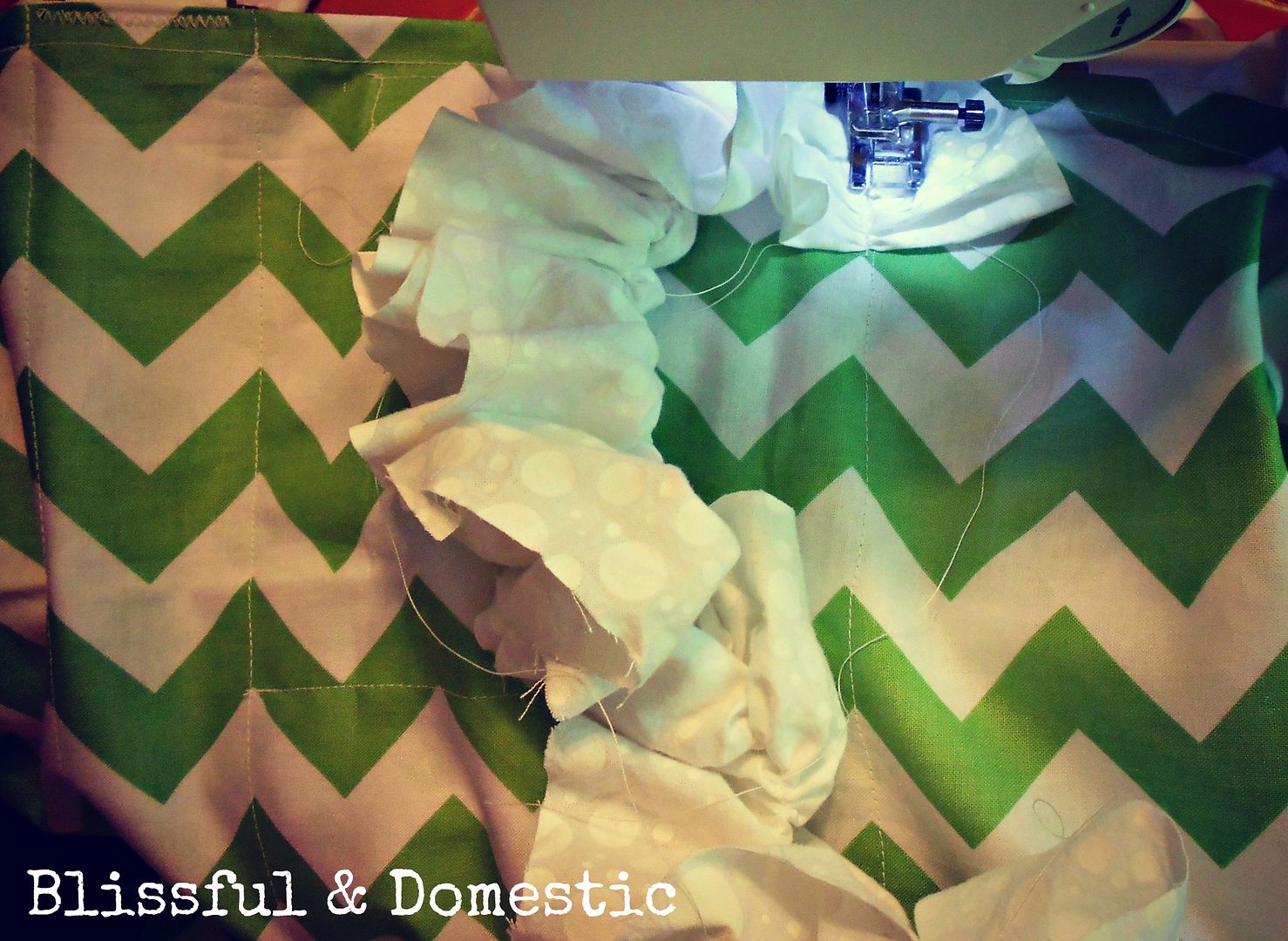 Now you can leave the flower as is or add a little extra cuteness. I found a pre-made green yoyo and a pearl button in my stash. I could've sewn these on, but I decided on the glue gun. Way quicker and I hate sewing buttons be hand.
Once you finish your flower, you are done.
Ready to grab some sunglasses and enjoy the warm weather we are having here on the west coats of the USA.
Want to get some of your own Chevron Fabric?
Hop on over to
Stitch Stash Diva
and grab some for yourself.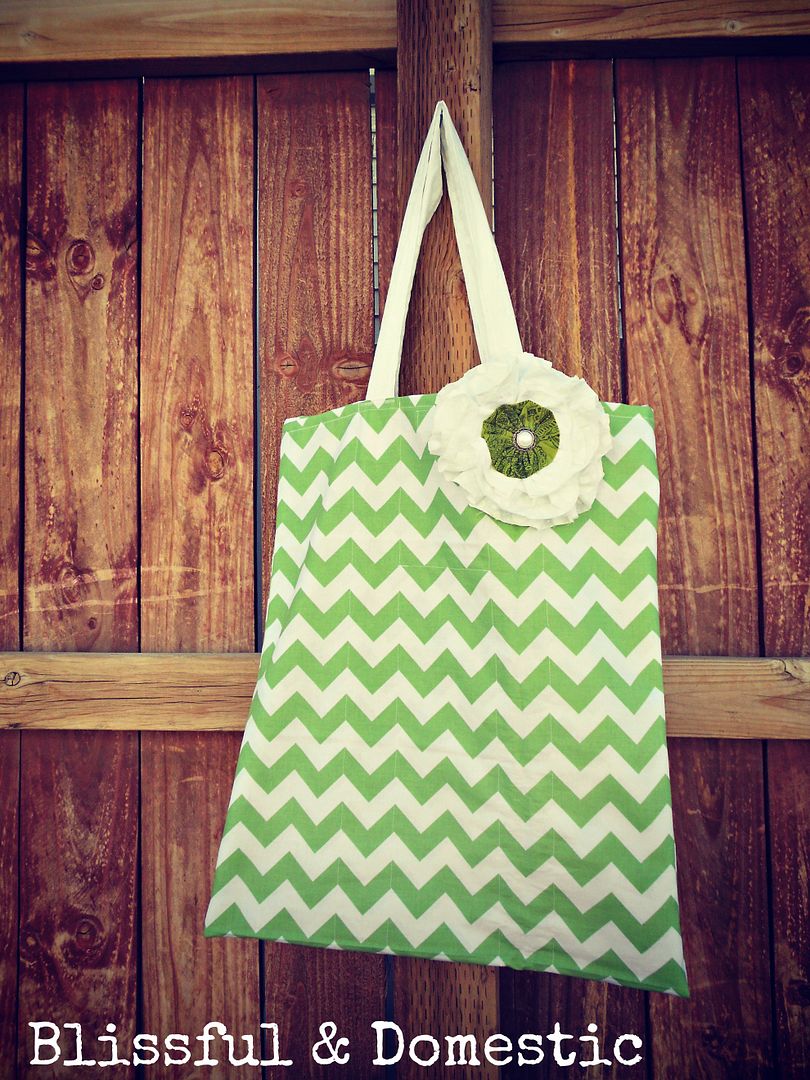 Now before I finish this tutorial I do have a question for you all. Hubby has been noticing my love for not just bags, but BIG bags. There is just something about them right? They are just too fun! Well while driving in the car the other day, hubby turned to me and asked me this....
"Why is it that women need huge bags that they can smuggle their own child in?"
What do you say to that? I couldn't help, but bust up laughing. So Hubby this is for you. I have quoted you like you
pestered me
err.. asked me to. My answer is I don't know why women love big bags. I just know
I do
. I love that I can fit everything in them,
maybe even my child
:) They are fun and I definitely don't expect a man to understand the awesomeness of big bags. If any of you have some explanations for the big tote/bag craze, leave a comment. The hubbs is very interested in your answers:)
This post sponsored by