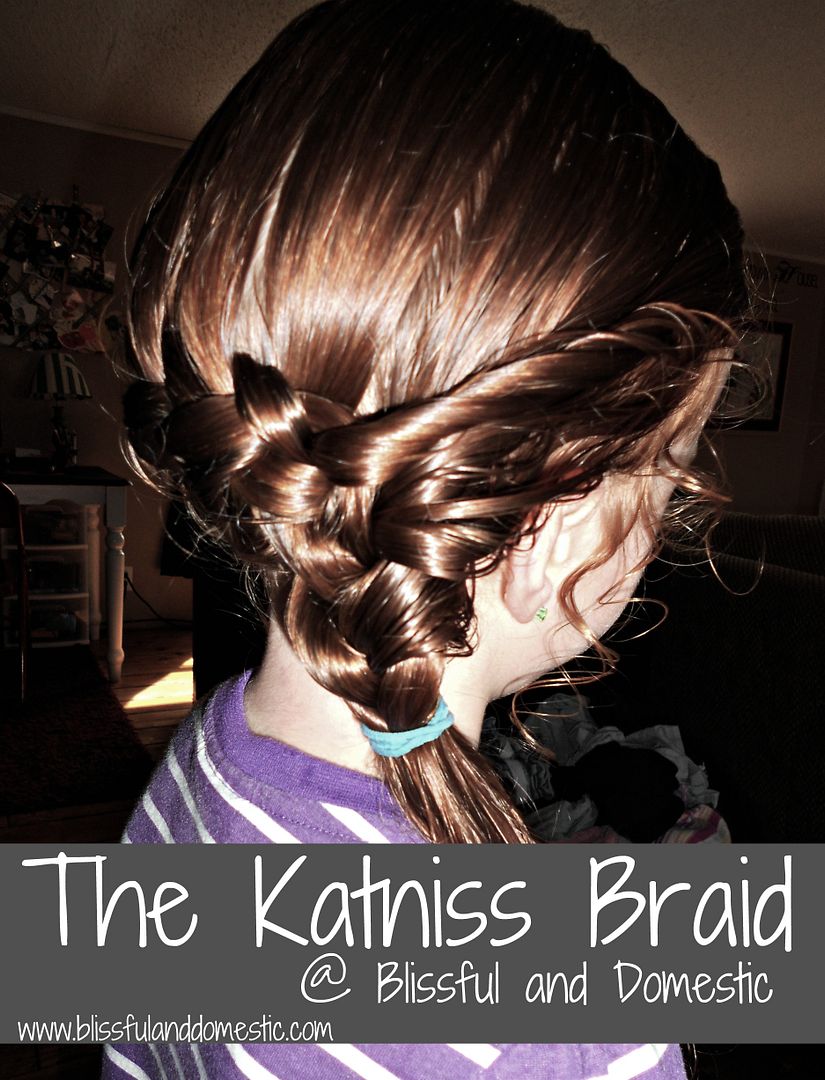 Alright so I know that at least a few of you are
pinterest
addicts like I am. I just love that site way too much, but for good reasons! Promise. I call it "work related research". I mean I have to search for new fun projects to share with you....I mean really all my pinning time is with you all in mind. haha! At least that is how I justify it to myself and my hubby. But to prove I do do it for you, I have a hair tutorial for you today. It is a simple one, which I have seen all over
pinteres
t lately. It is The Katniss Braid Tutorial. This one is so fun for you or for your little. It stayed in My little Miss's hair all day and then, after sleeping in it, she had awesome waves for the following day. Win win! So are you ready to see how I did? Well here we go.....
So now this braid is of course after the ever lovely Katniss from The Hunger Games.
I have literally seen this hairstyle ever where and am so in love with it. It is seriously my new favorite hairstyle. So simple and takes very little time.
I so love this simple fun braid she has in the movie and decided to try it out on my little Miss. I don't have a step by step tutorial through pictures, but I do have it in writing. I hope this explains it easily enough. Let me know if anything is murky and needs more pictures and explaination.
Here's how I did it......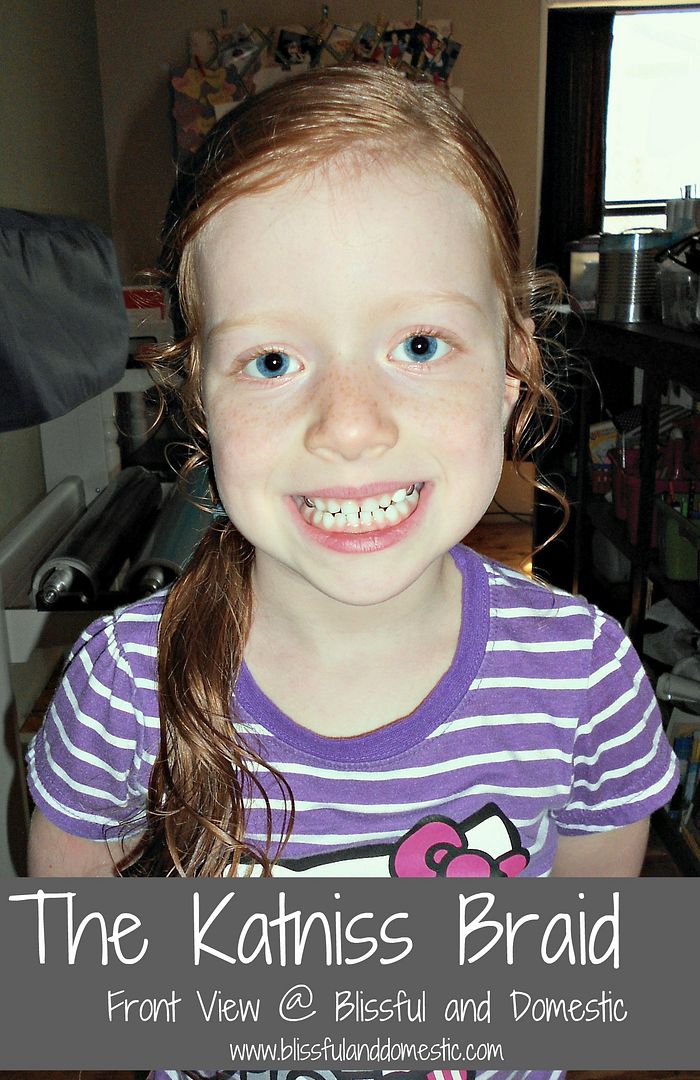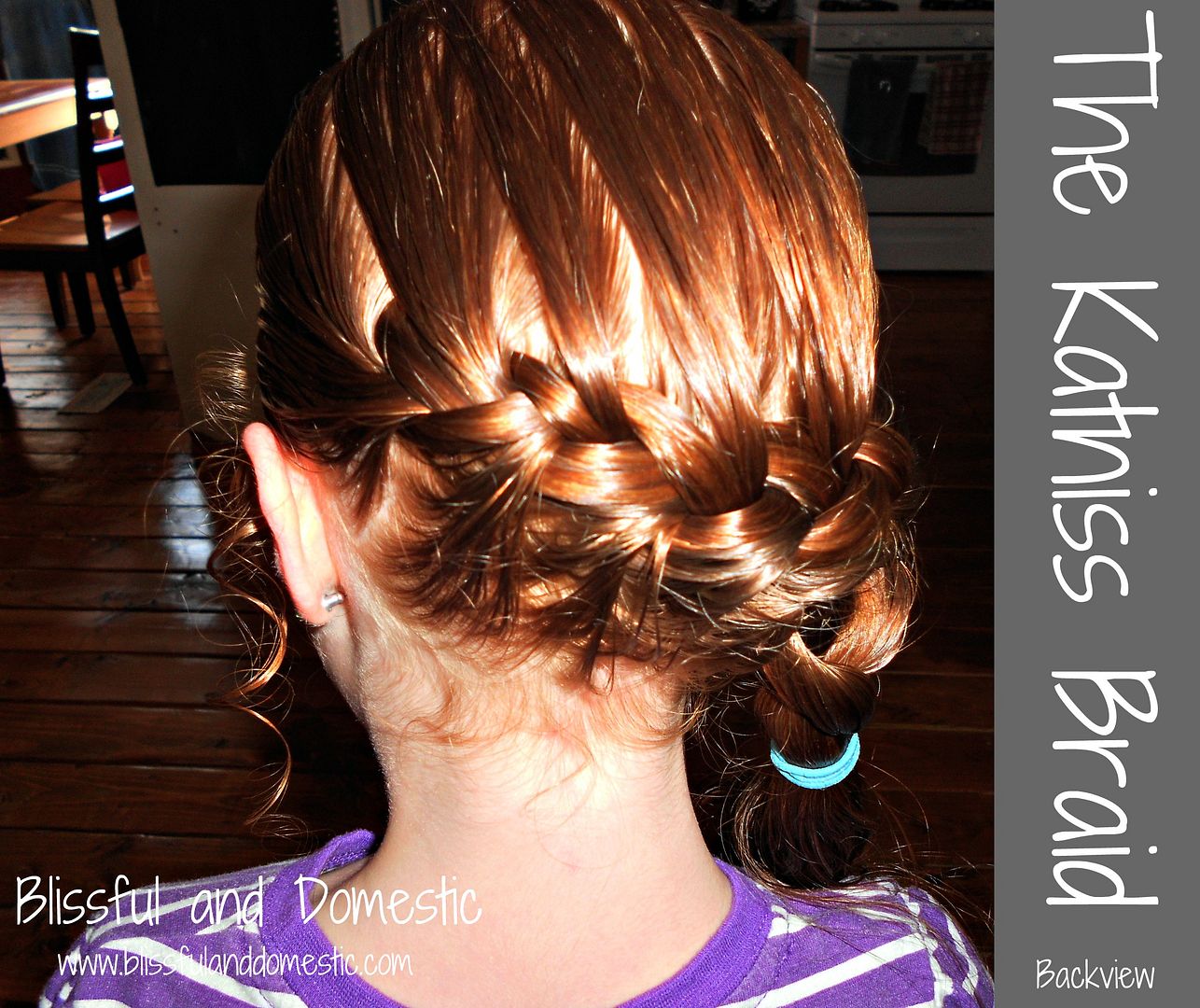 I hope these directions are easy to read and follow. If you need more clarification drop my an e-mail. Have fun trying out some new fun with your hair today. Oh and have a fabulous Thursday!!
Come back later for the
Featured Friday Linky Party
Summer is fast approaching.
Last year I did a Hair Week to show off fun summer hairstyles, tips, tricks, and accessories. I am thinking of doing it again. Any takers on wanting to be a guest here on Blissful and Domestic during hair week? It could be fun!
Let me know. I'd love to have you.
No matter how big or small your blog is. I love sharing everyone's ideas. I'd love to have you!
Follow me on
Facebook
Follow me on
Twitter
Browse my
Pinterest
Follow me with
BlogLovin
Send Me an
E-mail
Link up at
My Party