Find more money saving tips and tricks in my new book
Living a Beautiful Life on Less
Find it on
Amazon
today!
-------------------------------------------------
I am still working through e-mails from the
How Does She Do a Budget Post
. Thank you all for your sweet words and for being patient with me. I just wanted to let you all know that I updated the
Q and A post
. Check it out to get all your questions answered.
(If your question is about where we live and how we got a house for $30,000 check out the Q and A I answered it there)
. If your question had to do with
produce
, it will be answered later
this week
I also received a question from one of you lovelies, which basically inspired today's post.....
The question was asking me what I do for breakfast and lunch to save money. Seriously such a great question. I was even working on a post like this in my head. It just hadn't made it to the computer yet. You guys always deliver when I ask for post ideas, so thank you a ton! You keep this blog going with all your ideas. So today I am going to answer that question and let you know what I make that
family of mine
for
breakfast
and
lunch
and how we
save doing it
! I am going to be stepping out from the normal cereal and PB and J. We do those for lunch too, but we like to change it up with some of the ideas below. Enjoy and feel free to pin and save for meal ideas later on.
--------------------------------
Ok so first of all I have been asked if I plan my breakfast and lunch meals for the month. To be honest I have tried this and it doesn't work for me. I know for some it does, but not for me. It is hard for me to judge because a lot of our meals are inspired by what we had the night before. If we have leftover chicken, I will try to incorporate it in our breakfast in an egg scramble or lunch in a quesadilla. I basically have a stock in my pantry of lunch items. I also have a list I pull breakfast and lunch ideas from. It is in my head and I am pretty good at keeping the meals changing, so we don't get too bored. Here is an example of stuff I would need for the month to make breakfast and lunch. Now these items are also used for baking and dinner, so you can see where everything overlaps. I try to keep a good stock of items in my freezer and pantry. This allows us to go longer between
shopping trips
if it needs to be. I like to think ahead. I don't always know when we will have a pay check. I like to plan for the months when the money may not be there to buy groceries.
Here is my Lunch Staple List.
Lunch meat-
When these go on sale I stock up and
freeze them
.
Tuna-
buy when it is on sale! I look for it under .60 cents.
Eggs-
I purchase 5 dozen a month for $6 and change at Winco
Bread-
I make my own. Find
my recipes
here.
Condiments (syrup, butter, margarine,mayo, mustard, relish, etc)-
I always try to have at least 2 of each in my food storage. I replace them as I use them. We make our own
maple syrup
for pancakes though. It is healthier (no HFC) and so much tastier! When it comes to butter and margarine. I use margarine for everything. I get mine from Wat-Mart or Winco for around .98 cents. I try to have about 6 in my freezer each month. Butter I usually only have one or two packs in my freezer. I only use them for extra special baking and when making homemade icing. I find it is easier to buy store bought icing because butter is so expensive.
Fruits and Veggies-
we use these as side dishes and I use both fresh, frozen, and canned
Lettuce and Spinach leaves are used as we have them in the
beginning of the month, when they are fresh (more on this tomorrow)
Instant Jello and Pudding Mixes-
These make a yummy treat to have with lunch. I purchase both the instant and the cups. The cups
I purchase from Costco.
I like to have about 4 boxes of each of our favorite instant pudding mixes. THey are great for baking!
Chips and Crackers-
I only buy chips when they are crazy on sale. I sometimes get lays or Pringles (in the tubes) when they are .98 cents at Winco. I save these for picnic days at the park. Super special for the littles. I do buy graham crackers (generic), saltines, and goldfish (on a rare occasion). These are great to have as a snack or with a lunch on the side.
Yogurt-
I buy the 32 oz size. It is under $2 at Winco
(a local grocery store)
. I also sometimes buy yogurt cups (Wal-Mart brand). These are a fav of mine and are a splurge when we have the extra grocery money left over. When I do buy them on sale, I stock up and freeze them.
Tortillas-
I buy them in two packs at
Costco
or Winco. I keep one package
in my fridge and freeze the rest. They thaw out perfectly!
Pizza Toppings-
I make my own dough
here
. I make our
spaghetti sauce
. I also save sauce and sausage, when I make spaghetti for dinner. These are usually the perfect amount for a
lunch pizza
.
I freeze the leftovers until I am ready to use them.
Also, left over chicken can be used for
Chicken Alfredo Pizza
. We also love
Spinach Mozzarella Pizza
. Yum!
Re-friedBeans-
I buy pinto beans in bulk from the
LDS Cannery
. I then cook them in
my pressure cooker
. I store these in
the pantry
. Perfect for a side dish with Quesadillas or put in a tortilla, with cheese, for have a burrito for lunch.
Frozen Meatballs-
I buy these when they are on sale for way cheap. I like to see them under $2 for a bag of about 30 meatballs. I wait for these to go on sale and buy like 10 bags
when they do. We use these for lunch and dinner.
Drinks-
We usually do water, fruit punch,
lemonade
, or milk. Milk I buy and freeze. You can see how I do that
here
. For punch I have a few things I do. I will buy the Hawaiian Punch jugs, but only when they are under $2. This is same for the powdered mixes. This is a splurge for us and our budget. Fruit punch and stuff is
always a splurge
and is not bought every month. It is only bought when on sale and when we have a little extra to use on what I call "fun items". When it is on sale I try to stock up on a few if I can. We like to use these if we have family over for dinner and such. We also buy Crystal Light Packets. We get them for about $2 a box. Hubby drinks these. He use to drink soda all day, everyday. He switched to Crystal Light to save money and to be healthier. I will usually buy 10 boxes every other month or so. We make these last, since $10 of our $400 budget adds up fast.
Pasta-
I buy pasta all the time. It is a staple in our pantry and is used for lunch and dinner. For lunch I try to have Mac n' Cheese in the pantry. I buy generic and only buy it when it is less than $.50 cents a box. I stock up when it is. I also buy ramen noodles. We like these too and they are a great thrifty lunch. Other noodles I buy are egg noodles, rigatoni, angel hair, and such. We use these for dinner and lunch. I will use leftover plain noodles from dinner and have them for lunch. Add some butter, Parmesan, and veggies and you're golden! YUM!
Soups and Such-
We do buy some canned soups and Spaghettios. We do generic on all. I get generic Spaghettios for under .75 cents at Winco. I usually will buy 6-8 cans. I also will buy 5-6 cans of soups. The type depends on what is on sale.
We buy these more in the winter when we want a hot lunch.
As you can tell I have a few side ideas for my lunches in my staples list above. I usually serve a main dish for lunch (sandwich, pasta, salad, meatballs, etc) and offer two side dishes (yogurt, fruit, jello, pudding, crackers, etc) I do this because I want my kids to fill up on a healthy lunch. This allows them to be able to go from breakfast to lunch without a snack. We usually have a fruit or veggie plate before dinner ( I just cut up fruit/veggies and have them snack, while I make dinner).
Now that we have that rundown let's move on to where I get
my meal ideas and what some of those ideas are.......
I swear I am not that creative, I am just really good at researching. I am a book nerd remember. This really helps me in all aspects of my life. Especially in the kitchen. I love to read, so when I want to learn something new or make something better, I go to books.
I love pinterest and I L-O-V-E cook books. You will find me constantly at the library looking for meal ideas and such. I love to change it up. I get bored if things are the same always. To start off I will share a few of my favorite cook books, which I receive daily inspiration when dealing with breakfast and lunch.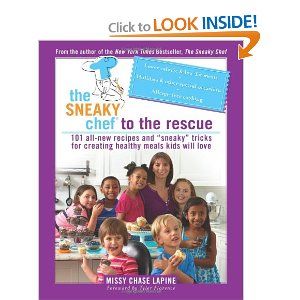 my absolute fav!
See what I have pinned
here
and follow along.
I also have many recipes already listed in my "EAT" section of B and D.
Check them out
HERE.
Ready for the meal ideas?
Let's start with breakfast....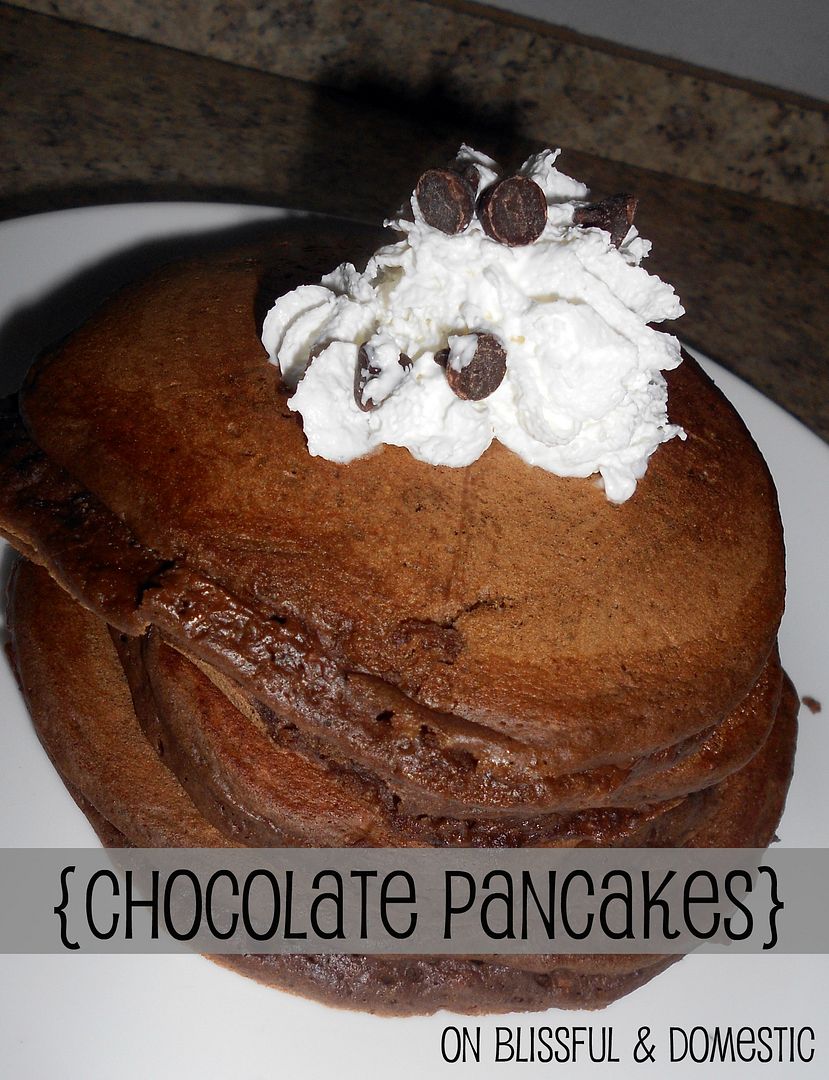 We love
Chocolate Pancakes
! We also love my
buttermilk pancakes
and even love to do
themed ones
for the holidays! I usually make up a double batch and freeze the leftovers. Then we have these to eat later in the week. My kids love to be able to just pop these in the microwave or we will put them in the toaster.
We love muffins. I will sometimes bake these fresh in the morning and have them with deviled eggs, fruit, yogurt, or smoothies. We like this smoothie recipe
here
. Cassidy has lots of yummy recipes. This is always a super yummy breakfast! Want to make it quicker? Bake your muffins in advanced. I usually bake a few dozen at a time and freeze them in groups of six. I take out a bag of muffins the night before and we have yummy goodness for the morning. Great for busy mornings or even healthy snacks! Some of our favorite are
Applesauce muffins
and
Lemon Poppy-Seed Muffins
. I always love to try out new recipes for muffins. This is where the library comes in handy.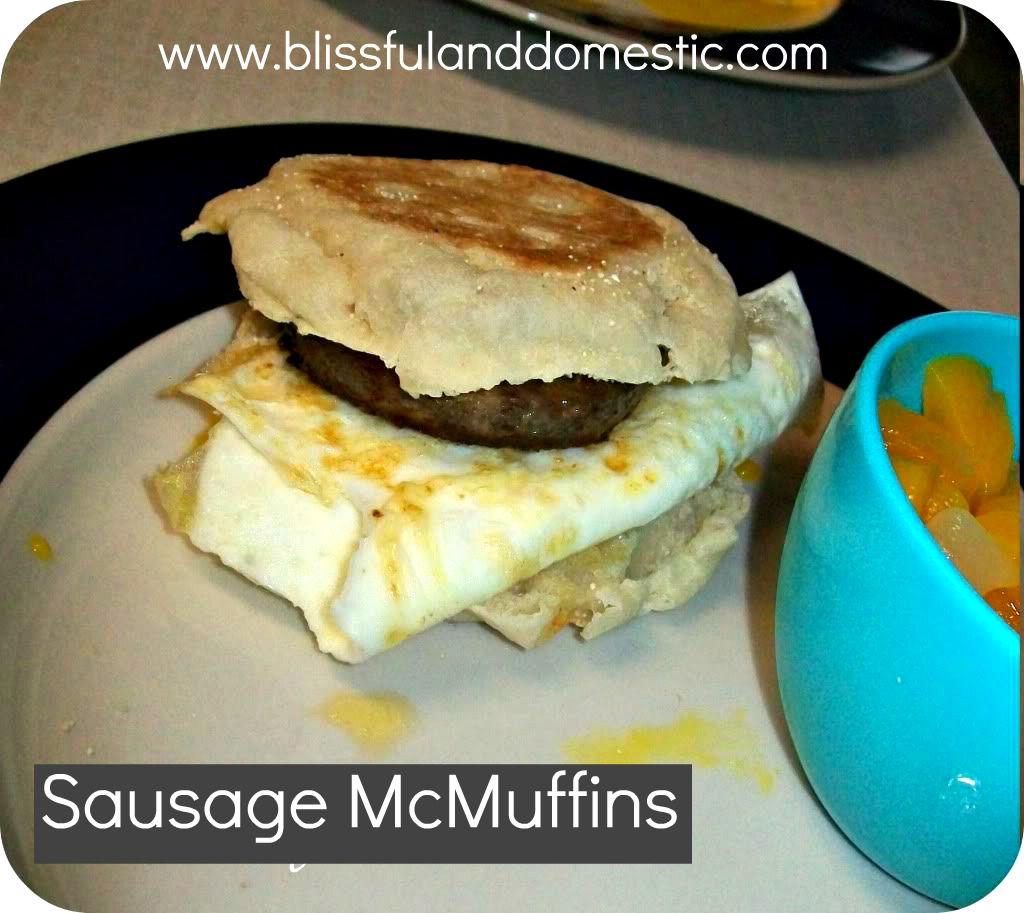 Sausage McMuffins
are always a yummy weekend breakfast! They are super filling and a family favorite. I buy my English muffins in bulk at Costco, probably every other month. I freeze the muffins and only take them out the night before we have this meal planned for the morning.
Cinnamon Rolls
are super yummy! We don't have these all the times, but when we do we sure do enjoy them. We usually have these on the weekend and try to share with friends. We also like to make
hot cross buns
.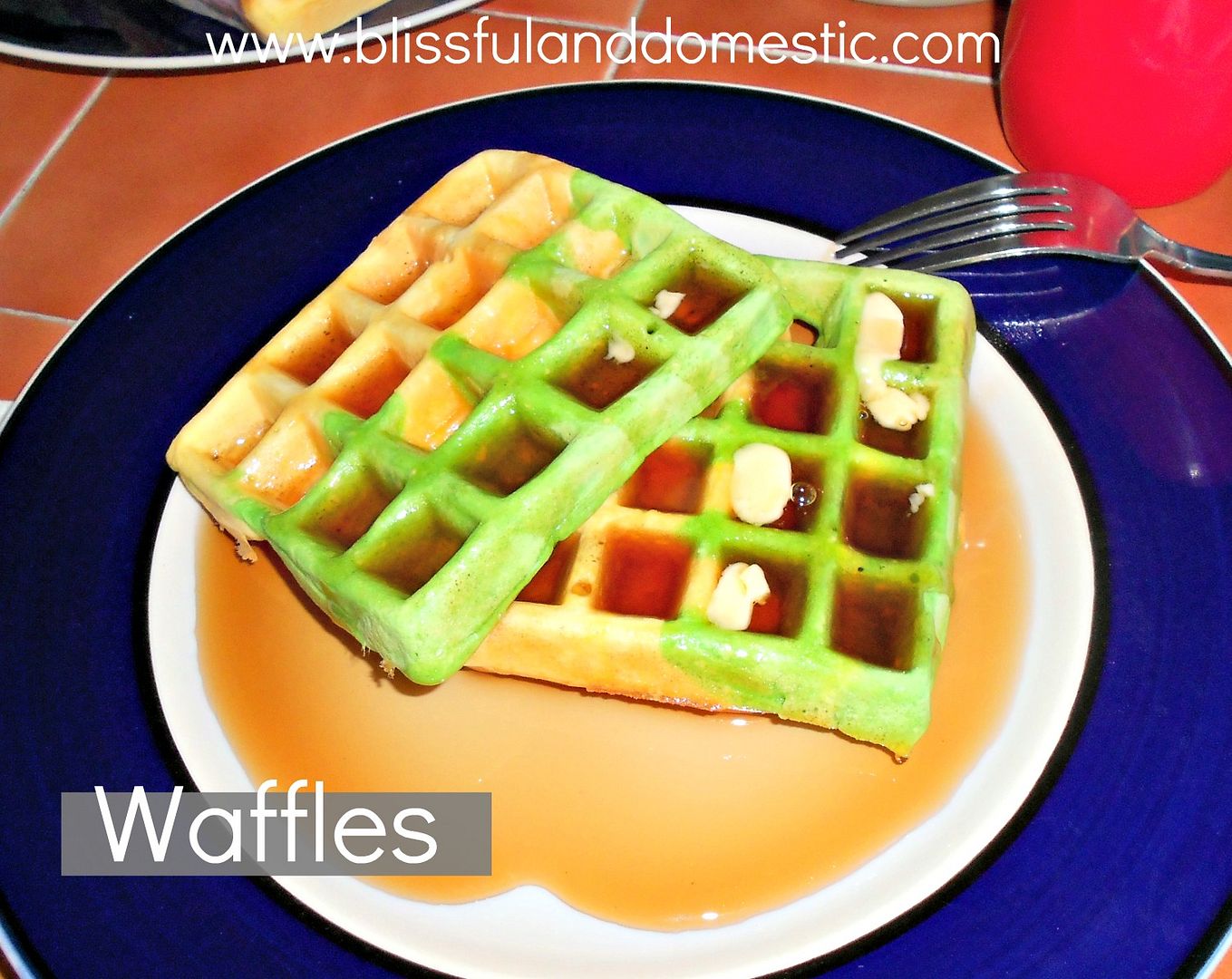 Waffles
are a must for this family. We make them all the time. Again I make these in batches and freeze them. My kids will reheat these or even eat them frozen. They love to dip frozen waffles into cool whip. Crazy but they do, so I let them! Why by the store bought freezer waffles, when you can do it yourself? Saves you money too! I use Krusteaz Buttermilk Mix or try out a few of my own I have found in recipes books. We really like this
pumpkin waffle recipe
during fall time. It is so dang good! YUM!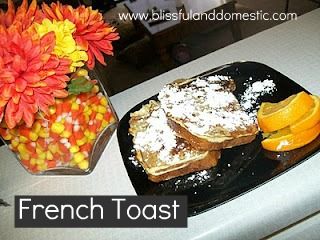 Oh and of course I can't forget french toast! Oh my yumminess! This
Banana Puree French Toast
is from one of my favorite cookbooks. My littles gobble these up!
Some other things we love for breakfast are
Apple Cinnamon Oatmeal
. I either make this from scratch or I do by the generic boxed Oatmeal (instant) when it is on sale ($1.99 or less).
I stock up when it is
! We love to have egg scramblers. Scramble up some eggs, add your favorite cheese, meat, and veggies, and you're good to go. Cereal is a must always for those quick Sunday mornings before church. ( I buy the bags of cereal in the bulk section) We also of course do cinnamon toast, bread and
Nuetella
, and when I am feeling extra fancy I will make dough-nuts.
Now For Some Lunch Ideas....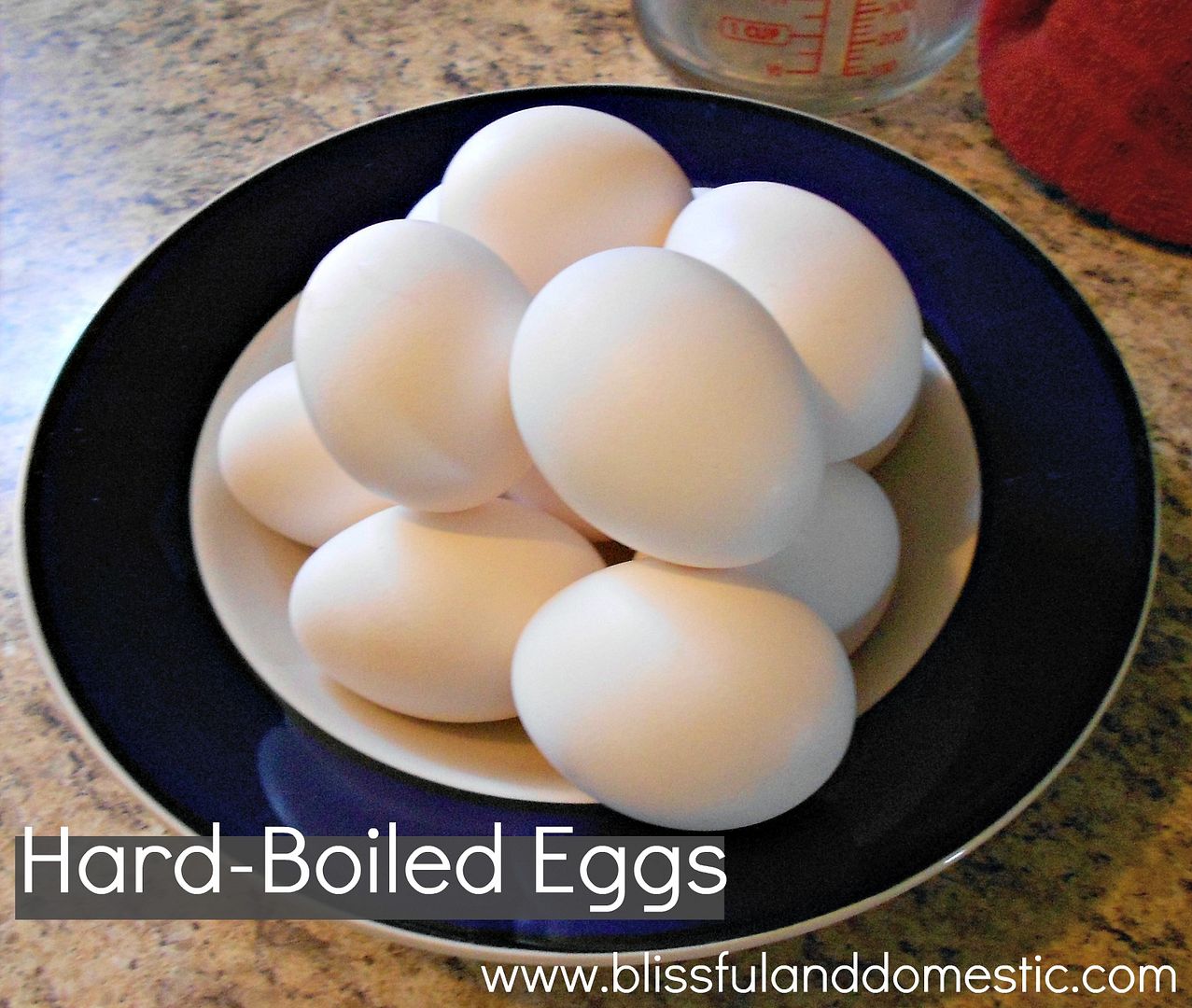 I always keep about a dozen hard-boiled eggs in my fridge. These are great to whip up egg salad sandwiches, put on salads, make deviled eggs, etc. These are all yummy lunches and my family loves them all!
We love sandwiches, but sometimes get tired of the same old bread type. We like to change it up with a wrap. We add spinach leaves, tomatoes, turkey, pepper jack cheese, and mayo. So yummy. There are so many ways you can do a wrap.
We love Mac n' Cheese. Whether it is kraft or homemade, we gobble it up.We also love to do simple noodles with butter and then we add yummy veggies like tomatoes, peas, or corn. Great way to use up left over veggies in your fridge!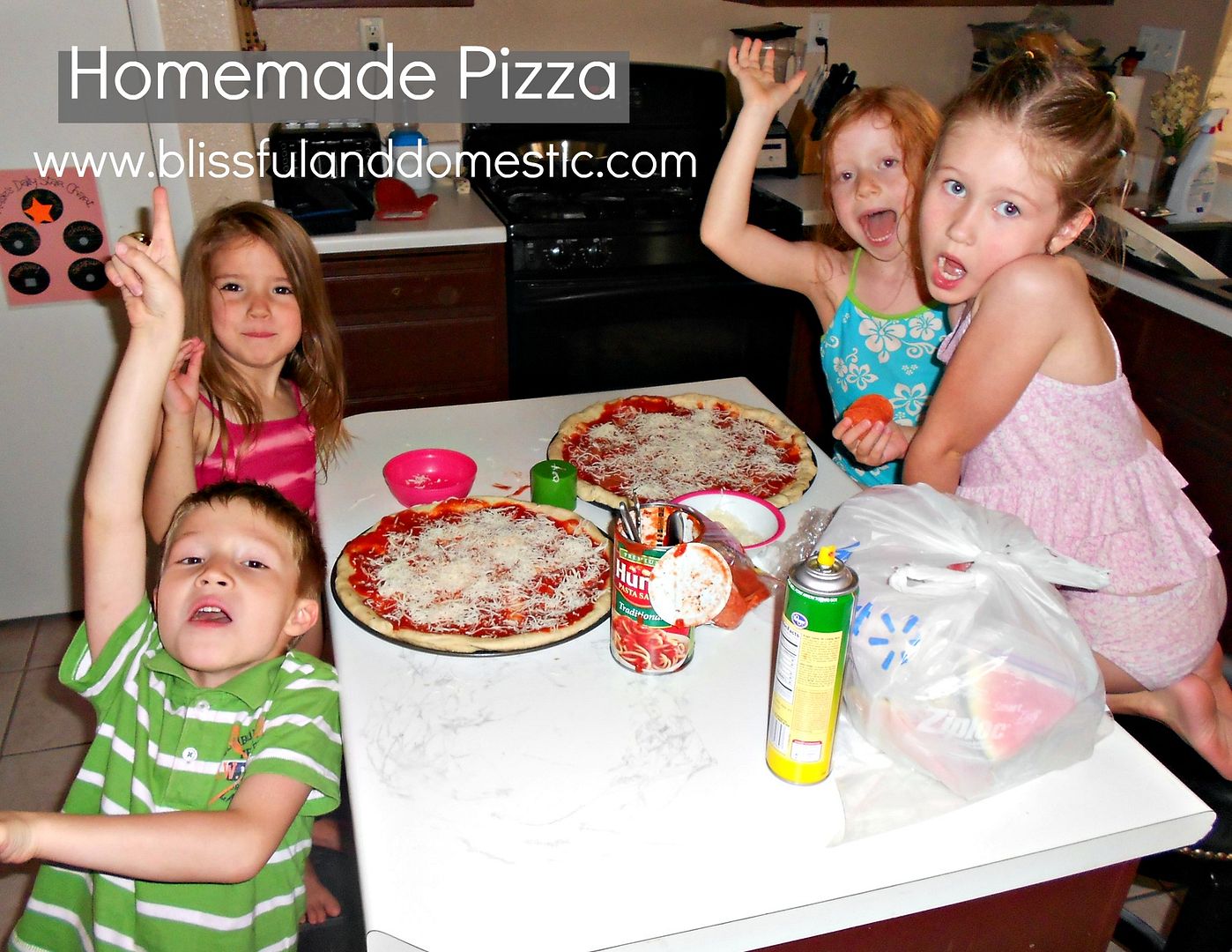 We make
homemade pizza
often. Either with friends or just us. Pizza is a yummy weekend lunch or a great dinner idea. We love
regular pizza
,
Chicken Alfredo Pizza
, or
Spinach Mozzarella Pizza
!
Some other things we do for lunch are tuna sandwiches, different kinds of salads, pasta, chicken salad (using leftovers). We eat leftovers ALOT.
(Got to use up those leftovers somehow)
Hubby loves Quesadillas or Burritos with leftover meat (chicken, pork, etc) or we have just cheese! BBQ meatballs are good too. I get bags of meatballs, when they are on a crazy sale. I then cook some up for lunch in BBQ sauce. We have them by themselves or with leftover rice/noodles on the side. We also have it on rolls. Serious yumminess right there!
Before I finish up this post let me address a question
I can already see brewing in your minds...
What do I consider "Splurge Items"...
Well for us splurge items are those "fun items" you don't NEED to have. Prepackaged snacks for those littles, fruit snacks, premade desserts, Popsicles, fruit juices, ice cream, store bought cookies, name brand items, juice boxes, and such. These are not things we have to have each month. Sure they would make my littles happy, sure I could convince myself
we need
them each month, but we really don't. Once I realized this, my ability to stay within our budget greatly increased. I learned what the
"basics"
really were. My children truly appreciated when we get one of those "splurge items". I try to get one or two a moth (sales permitting). They look forward to seeing what "treat" I brought home for them. I love it and they do too. We explained to them that all those things weren't good for us and we wanted to eat healthy and save money. They understood. Talk to your children if you want to eliminate some of those snacks. Help them understand that they can have a little "something" each week, bi weekly, monthly (however you shop). You will be a happier family when you are staying within budget and they will be more thankful for the treats they do get.
Also please don't fret. I do not deprive my children. We make lots homemade. The store bought kinds are the only splurge items. We still bake cookies and such. We just do everything in moderation:)
There are so many fun things to do for lunch and I am always looking for new, fun ideas. One thing I can stress is browse for new recipes. Browse blogs, pinterest, books, the library, your friends cookbooks. Seriously folks...my family can attest to this I am always checking out my sisters cookbooks and writing ideas down. I can't help myself! Get your littles involved and have them help. They will love it. I know mine do. I hope this post gave you some great ideas for some thrifty meal ideas. Remember it is not easier to grab McDonald's or such for lunch. It really isn't and it isn't healthier. You are doing yourself and your littles a dis-service if you think that. If you have a few breakfast and lunches ideas in your back pocket at all times, then when hunger strikes you will be prepared. Being prepared is the KEY word.
So let's get prepared this week. Say no to eating out and save some money.
Let me know what you think and if you have any other meal ideas. I would love to hear what you do for breakfast and lunch. Also as always let me know if you have any questions or I left something out.
I love all your comments and all the input. It makes me a better, more informative blogger:)
Let me know if anyone would like a printable staple list of all the things I purchase at the grocery store. It might give you a better idea of things to always have on hand, so you are always prepared.
Have a fabulous day lovelies!
I also love these books for great money saving inspiration
XO Danielle