Hi there Lovelies! I have a new project to share with you today. It is a super simple, little sewing required, pillow tutorial. My children call this the Tootsie Roll Pillow, and the name stuck. They even try to "pretend to eat it". I guess the rolled up pillow not only looks pretty, but is fun for littles as well :) Want to make one for yourself? Well let me show you how.
First off I started with this delicious fabric I got from
Fashionable Fabrics
. It is seriously just way too fun!
The roll pillow was a donation from my parents. They had no use for it, so I decided to re-purpose it. I love it when family donates to my crafting cause:)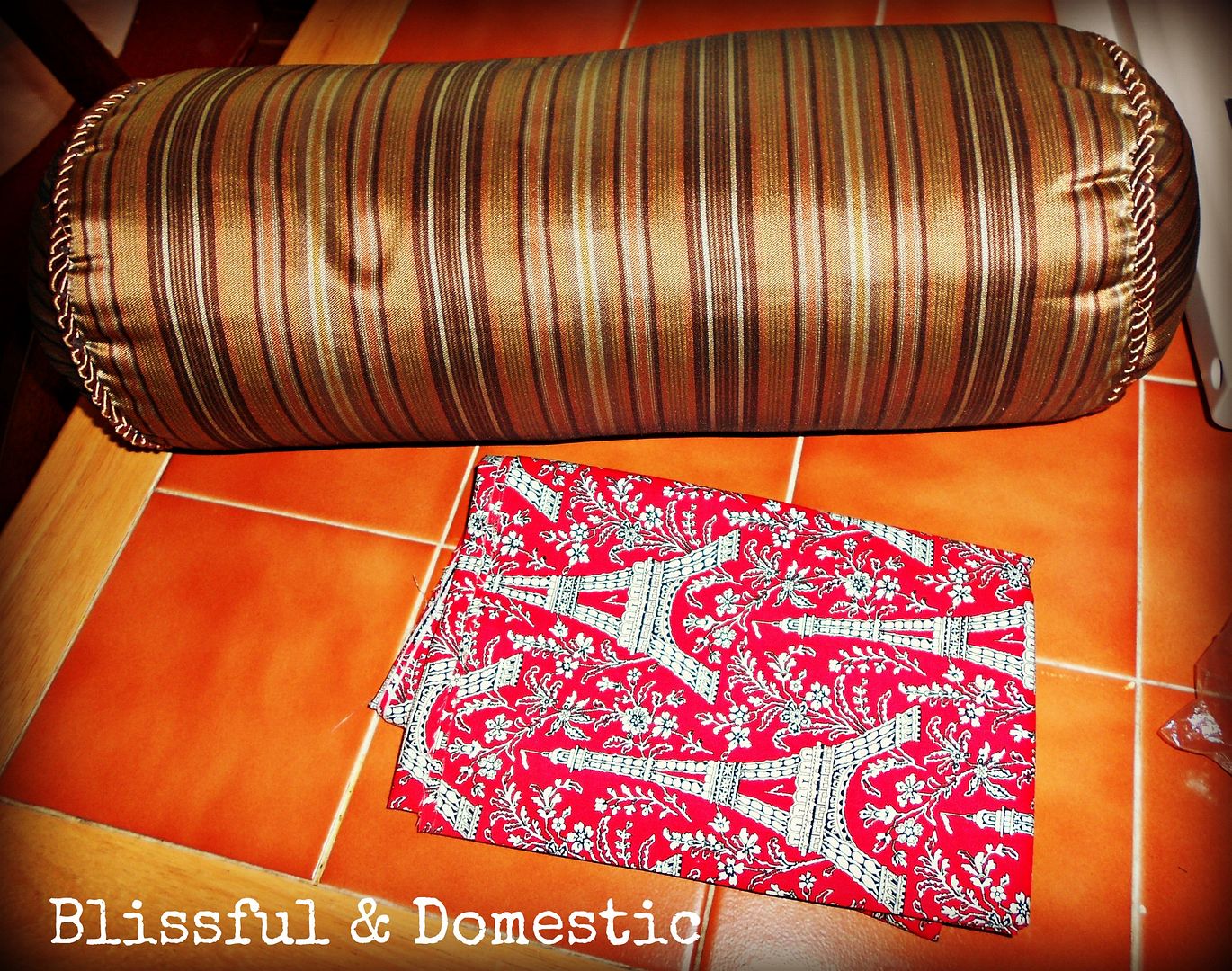 I started out by measuring around my pillow. I made sure that my fabric completely covered the roll. I also made sure there was enough
extra fabric
on the ends for tying. Once I had my rectangle of fabric cut, I tucked in and sewed the edges.
These are the edges that will be on the outside of the pillow.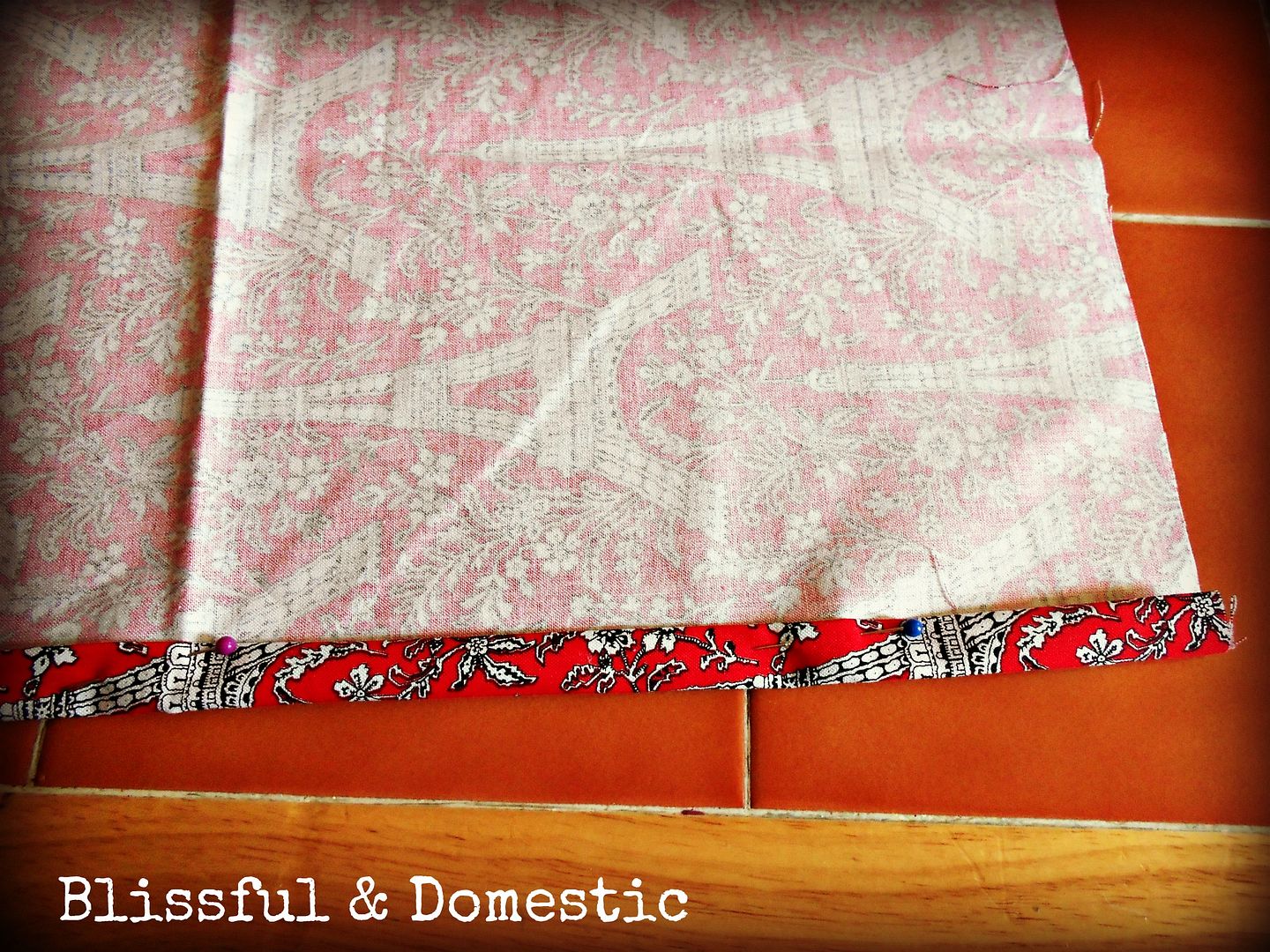 Next sew up your tube. Keep the ends opened, remember they will be tied at the end.
Your pillow will look like this. All you have to do now is tie the ends with some fun ribbon.
I used some sheer white ribbon I had left over from when I designed for
Bowdabra
.
Find the perfect spot for your pillow and you will be golden. I have mine on the bench by our front door.
I have been working on this area for a while now. I am hoping to get a post together soon to show you everything I did with the photo collage and bench.
You can find the Photo Collage vinyl pack in
my store
.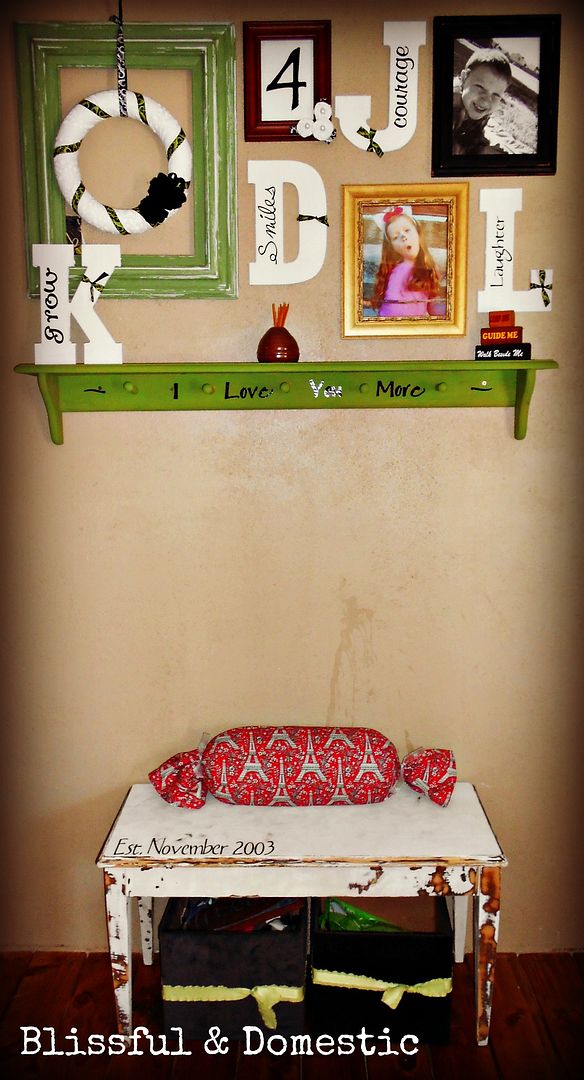 Simple right? Now you can make one of your own. I got my fabric from
Fashionable Fabrics
. Snag this
Eiffle Tower Fabric
there too. All their fabric is so fun and their shipping is always $4.95 or less!
Happy Crafting today lovelies!
PS
I am guest posting over here today
This post sponsored by
Follow me on
Facebook
Follow me on
Twitter
Browse my
Pinterest
Follow me with
BlogLovin
Send Me an
E-mail
Link up at
My Party