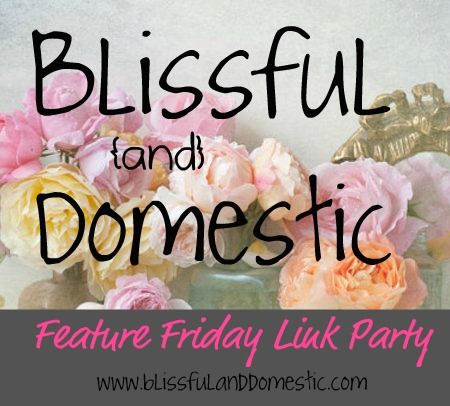 Good morning lovelies! I was out with the girls last night, playing Bunco, and totally forgot to get the party up and running. Way to much fun going on at Bunco. I didn't win, but I came back with some of the MOST hillarious stories about my friends. The motto is what happens at Bunco stays at Bunco, and I totally agree. Not only would hubby think I was crazy if I even attempted to tell him everything we did and talked about, but he would not appreciate the hillarity of what happens when a bunch of ladies get together. Lots of giggling and talking going on. Exactly what this Mamma needed. Anyways now that I have recovered from my night out, I am ready to get this party started. First though, incase you missed it, here are the links for my Budget series.

Check them out and start saving:)
Also have you noticed B and D got a wee bit of a makeover this week. My last blog layout I actually kept for almost 6 months. Probably the longest ever. I am totally in love with the new look. How about you? Anything you think it is missing or needs to make my blog more user friendly? Drop my a comment or e-mail and let me know. I would so appreciate it.
Alright now, lets kick start our party weekend.
Link up all weekend long and don't miss out on any B and D fun!
Friday - Feature Friday Linky Party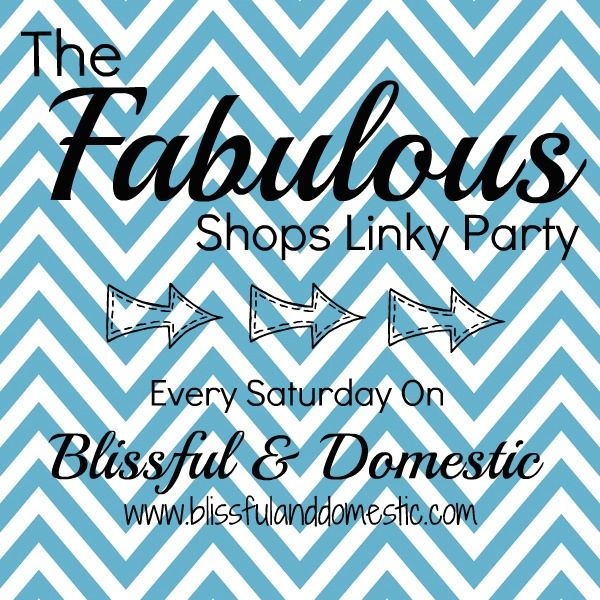 Saturday - The Fabulous Shops Linky Party
Sunday- Sunday Blog Hop
ok now we can get this party started
The Rules:
Follow Blissful and Domestic
(Grab a button or add a link.)
Link up YOUR recipes, crafts, ideas, projects or fun posts to share.
Please no etsy shops, giveaways or advertisements.
New or Old Post Work!
Link up to your post, not your main blog.
Visit some of the other links
and HAVE FUN!