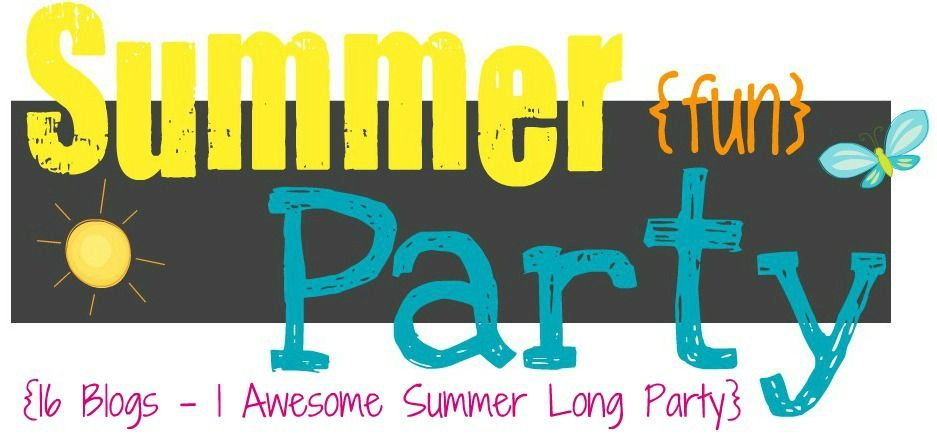 Hello Lovelies! I am so excited for you to meet my bloggy BFF Marilynn, or as I like to call her M. We have been bloggy friends for quite while now and love to team up to create bloggy goodness. This summer M is one of my fabulous co-hosts for the Summer Fun Party and today she is sharing a fabulous tutorial for you. Are you ready?
Blog Meet Marilynn
-------------------------------------
Hello Lovely Friends
❤
I am truly honored to have a moment to spend here and join you for the day.
As part of the ROCKING party the ever so talented Danielle put together for
the summer, I am joining you as a guest via our Summer Fun Party.
Few Fun Little Bits About Me..
I found this awesome creative snack time recipe via Fatmumslim (I absolutely adore her!)
a few weeks ago and thought it'll be a great idea to incorporate into our summer snack
times and get the kids to be a bit adventurous with tomatoes! (They HATE it!)!!!
It's easy, light and very festive... And not to mention
OH BOY THE PRESENTATION!!! IT'S FABULOUS!!!
<<
Sail Away With Me ~ Summer Snack Treats
>>
1 box of cherry tomatoes(or per how
many needed for your lil munchkins awaiting!)
1 cucumber..............1 slice of white bread
1 Can of tuna in oil (Drain away the oil)
2 tbs of soft cream cheese
HERE'S HOW TO WHIP THIS UP! YUM!!!
Hollow Out Some Tomatoes..Rinse Out Seeds!
Slice Some Cucumbers Into Flat Rounds and Layer
The Tomatoes (Your Boats On Top) ~ Try To Flatten / Balance.
Stuffing Your Tomatoes
Carefully Mix Tuna, Cream Cheese (feel free to substitute the cream cheese
for mayo!), A Bit Of Salt And Pepper Very Well Until Meshed Together.
(I tried it again with lil slices of onions in the tuna and it was even better!) Stuff
your mixture into each one of your cut out tomatoes carefully and balance.
.........................
Slice Up Some Bread Into Triangles...*Your Sails*
Insert A Tooth Pick Into Bread To Stand Sails Up And Prop Into Your
Tomatoes. You Can Alternate With Slices Of Cheese On Top Of Your Tomatoes
For The Non-Bread Lovers As A Fun Option.. I Added Some Cheese To The
Bottom Of The Tomatoes On A Few As Well For My Cheese Loving Lil Loves!
You can realy put so much more into this treat to personalize and make it just more fun
than it already is for YOU.. Serve to your lil ones and watch them sail away with smiles..
Fun, Simple & Refreshingly Yummy For The Season...
Hope you enjoyed my little time here with you lovelies today!
Hope you can stop in sometimes.. I can be found via my blog link,
Thursday creative party every week.. Hope you can join in the fun!
THANK YOU SO MUCH FOR HAVING ME DANIELLE!!
I can't express enough thank you.. Loving our summer party and excited
to have a chance to splurge all summer long with YOU.. Wishing you all
and amazingly fun, safe and THRILLING summer...Ciao!