Hi there lovelies! How is your week going? Ours has been full of swimming, sunburns, Chirstmas in July movie watching and gingerbread house making. So pretty much we are enjoying ourselves. ALOT I have a quick post for today. Simple and sweet. Literally :) Remember when I told you all about our
Summer Camp at Home
? Well it is still going strong and we are having a blast. I have quite a few posts to share this next week or so. I have lots of summer fun ideas along with all the How Does She posts you all have been asking about. Soon...Promise.... Any who...Today I wanted to share one of the simple fun activities we did recently.
A week or so ago I had a surprise for my littles when they woke up. I told them that we would not be having our regular breakfast menu. I told them that today we were having a super special breakfast, but we had to go pick it up first. They were to go in their jammie jams and then they would be surprised at where we would be getting breakfast. We piled into the van and started.They tried to guess where we were going and my Bubba actually guessed, as he realized we were driving towards the Grocery Store. Yep he guessed it. We were going on a Doughnut run for breakfast. This is a big deal for my littles. We rarely, if ever eat out. I knew getting doughnuts would be a real treat.
We got to the store and they were beyond excited. They took in row after row of yumminess. They each got to pick out 2 of their very own doughnuts. There were jelly filled one, maple ones, ones with gummi bears. You name it they had it. They made their selections and then we were on our way home.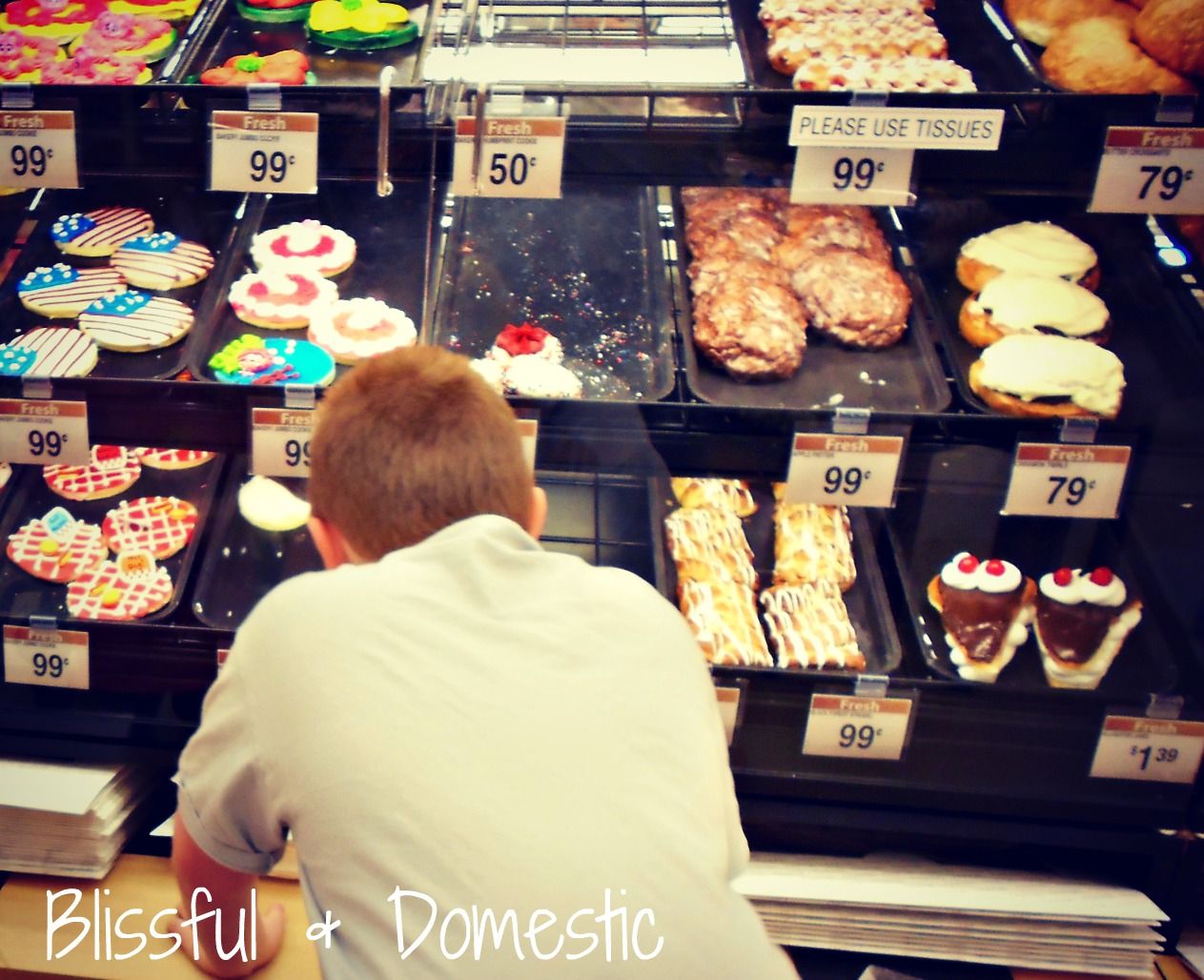 Orange Juice and morning cartoons were also on the agenda.
We even had got to snap a few sibling love pictures.
It was such a simple outing. It took little prep and planning and only cost $4.99 for the doughnuts (straight from our grocery budget). It only took a simple outing to make my kids day, which they were thankful for. A simple outing, a simple craft, or such. I know for my littles that these are the things they look forward too. I hope you are able to get out with your littles today and have some summer fun. Why not grab some doughnuts of your own littles this morning:)
Come back tomorrow for another Summer Fun Post:>
We are going to be learning how to make duct tape purses.
For more Summer fun ideas check out The Summer Fun Linky Party
Have a fantastic day!
Check out the rest of my Summer Fun Party Co-Hosts.
They have more summer fun action over at their blogs.
Follow me on
Facebook
Follow me on
Twitter
Browse my
Pinterest
Follow me with
BlogLovin
Send Me an
E-mail
Link up at
My Party