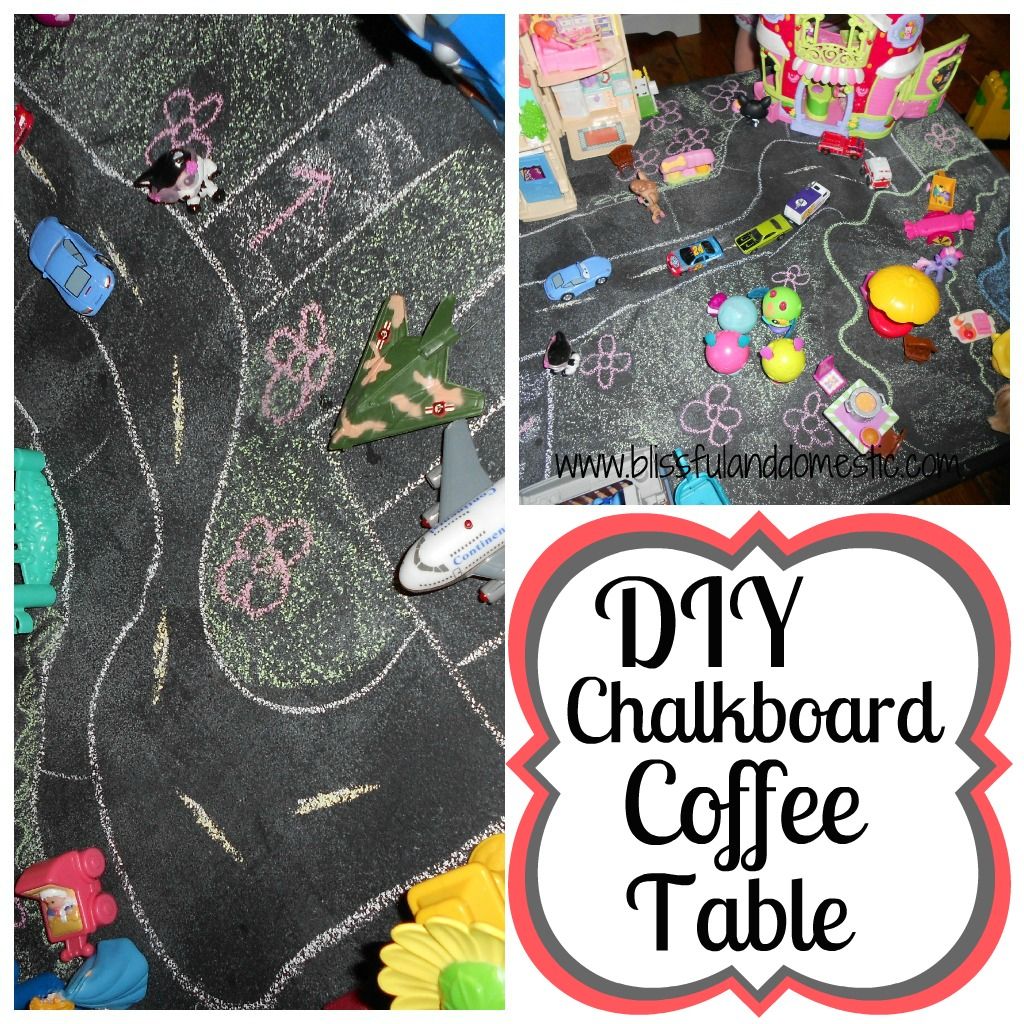 Sometimes you just see something on Pinterest and know you HAVE GOT to make it. That is what happened to me over the summer. I was browsing Pinterest and happened upon this
Chalkboard Coffee Table
. Oh my goodness it was love at first sight! Like where I was dreaming about making this table. I know I have issues, but we will save that for another post:) I just have this special spot in my crafting heart for anything requiring chalkboard paint. I verge on obsessive.
A support group is in the works.
Chalkboard paint and me are real good friends. That being said I didn't mind spending some more time with my friend to liven up my boring coffee table. It was super simple. I painted the legs green and then the top got two coats of black chalkboard paint. My kids were ready to design, create, and play the very next morning. A chalkboard table is perfect for creating fun little towns and hours of play.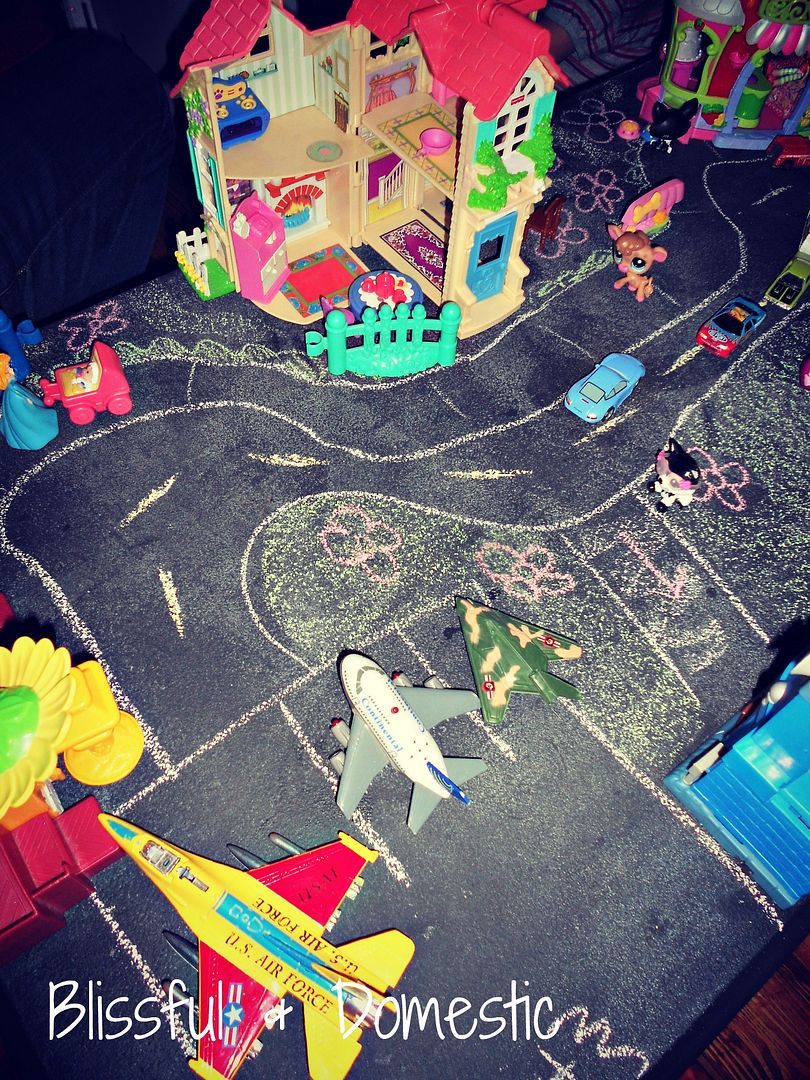 They love being able to draw roads and parking lots.
You know just the usual stuff when creating a little play town.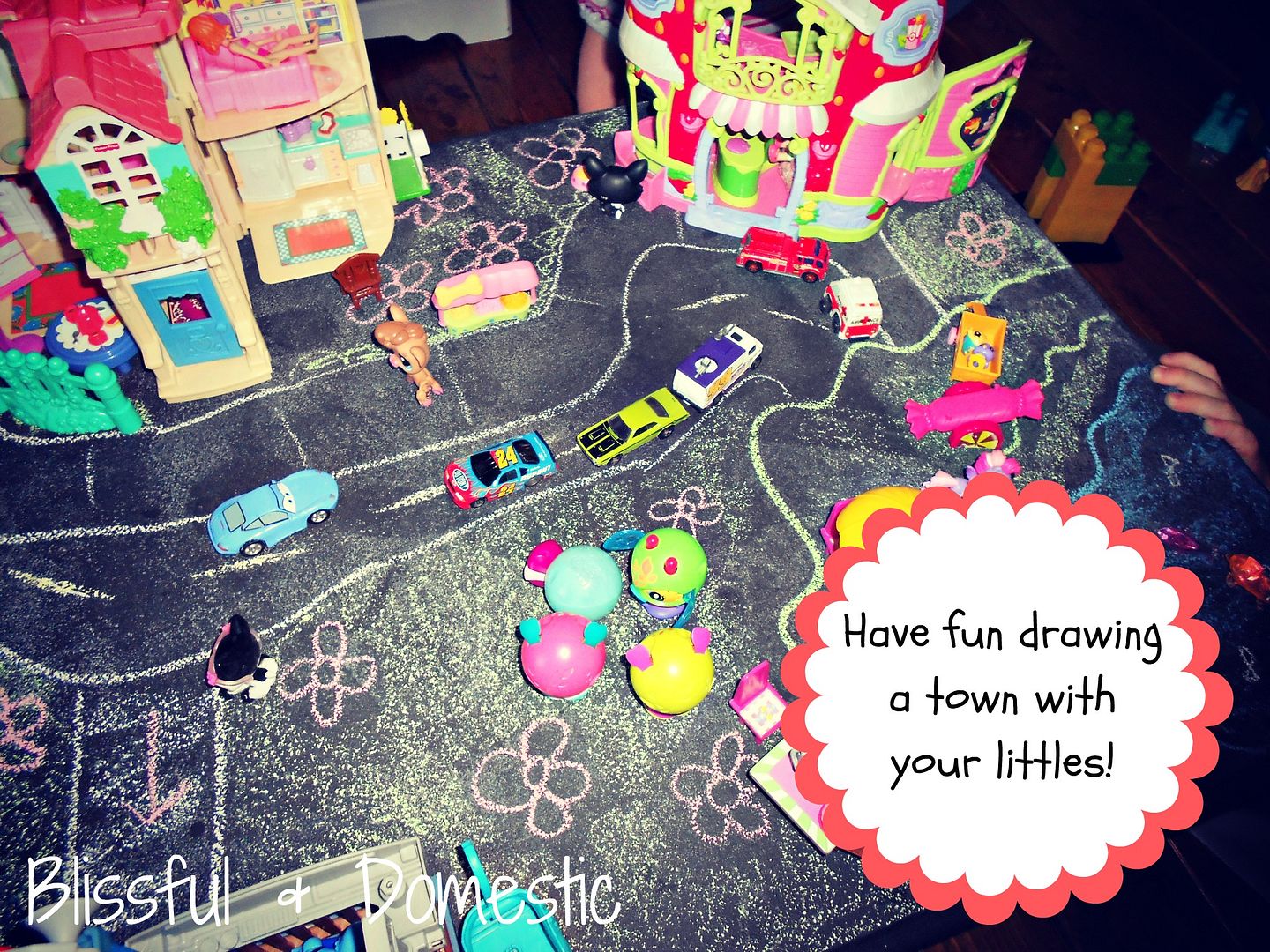 Our town had an airport, police station, zoo and tons more. I'd love to say only my kids played with this, but I can't lie. I was on the floor with them creating a fun town. I seriously wish I had one of these when I was little! At the end of the day I just wiped it down with a wet cloth. Now the table is all ready for more creativity and play tomorrow.