So I have a confession for you today. I am not a rustic type of gal. When it comes to camping, I am not the type to get excited. My family knows that I am a Priss when camping is involved. Call me crazy, but I appreciate a toilet. I don't want to go out into the woods without one nearby. The only thing I do love about camping are the treats. There is just something about smores that can make a gal happy. My love for roasting marshmallows and melted chocolate fueled my desire to try out oven baked smores. Oh my am I glad I did. This was a simple recipe to try with the kids and a perfect way to end our summer camp of fun.
I found this recipe originally on pinterest.
Have your littles lay graham crackers flat on a baking pan
Add marshmallows to the top
Don't judge my pans. It just means they are well loved :)

Bake @400' for 5 minutes or until lightly golden brown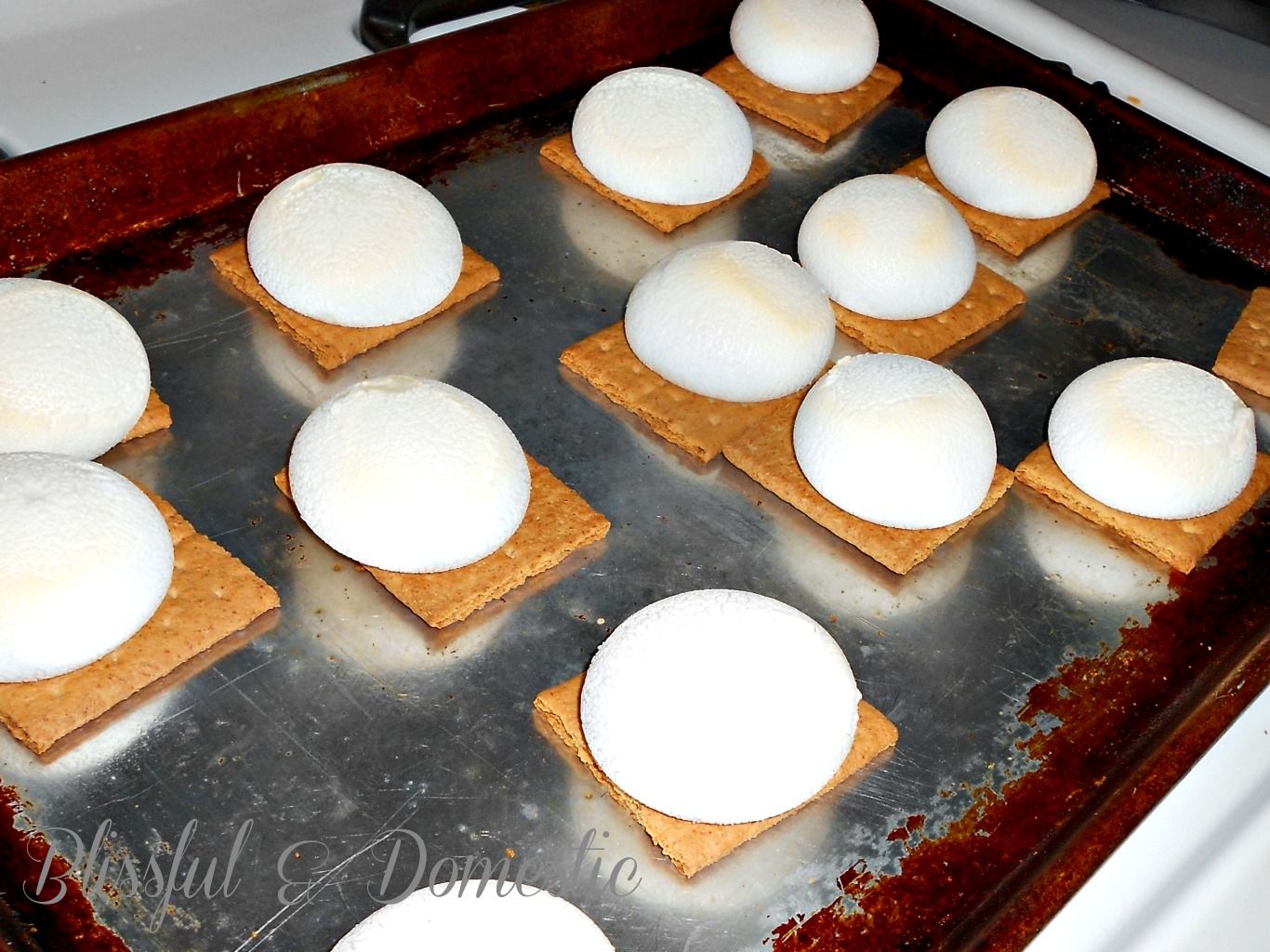 Top with chocolate pieces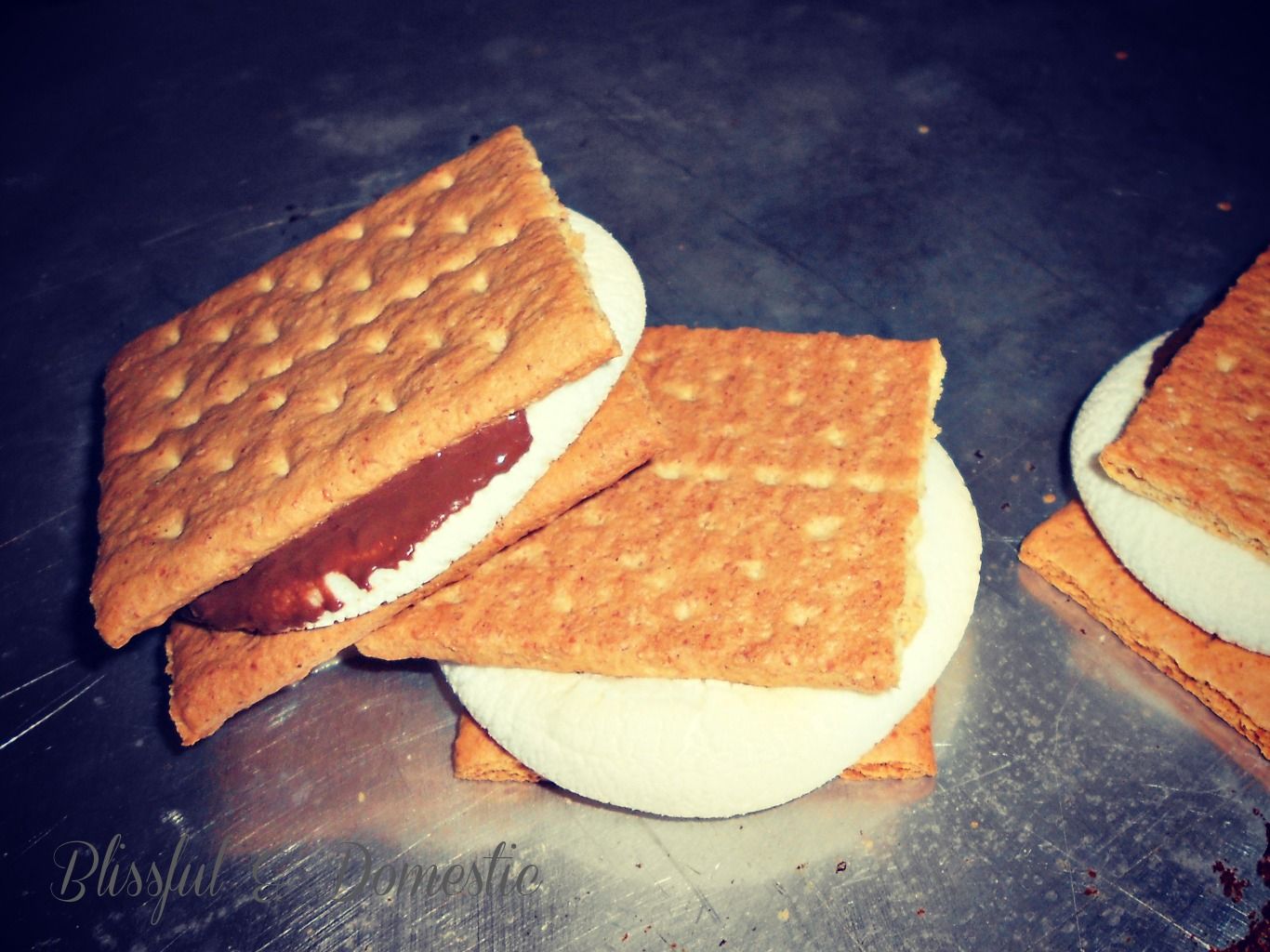 These were super yummy!
I hope you all get a chance to try these out!
Have a great day lovelies!
Need help meal planning? Check out my free
Weekly Menu Plans.
and my
Let's Eat Section
I also have great posts to help your family save money!
Cut Your Grocery Bill in Half
Freezing Your Milk
Living on $14,000 a year
How Does She Q and A
Breakfast and Lunch: Meal Planning and Saving Tips
Fresh Produce All Month Long
Save Money at Costco
Menu Planning: Pantry Staples List
Weekly Menu Plans + Printable Shopping Lists