Good Morning Lovelies! I don't know about you, but in my little abode we love our pancakes. The Pioneer Woman Cooks
has a recipe for sour cream pancakes and last week I gave it a try. I loved them! Hubby not so much. He is not a true pancake lover or at least that is what I told him. I was kinda sad he didn't like them because they are seriously making it onto our rotating menu. These things were too yummy not too. I guess I will have to just plan these on a night Hubby is doing school or he will just have to suck it up. So for all those TRUE pancake lovers out there, give this one a try. So good!
Here's what you need:
1 cup of sour cream
7 tbl of all-purpose flour
1 tbl sugar
1 tsp baking soda
1/2 tsp salt
2 large eggs
1/2 tsp vanilla extract
butter
maple syrup
What to do:
Pre-heat your griddle or skillet to medium heat. Add your sour cream and sugar to your mixer. Mix well. Next add the eggs and vanilla extract. Mix well. Add dry ingredients to mixer. Mix till just combined. Poor spoonfuls onto greased griddle and cook until nicely golden brown.
Serve with butter and syrup.
Enjoy!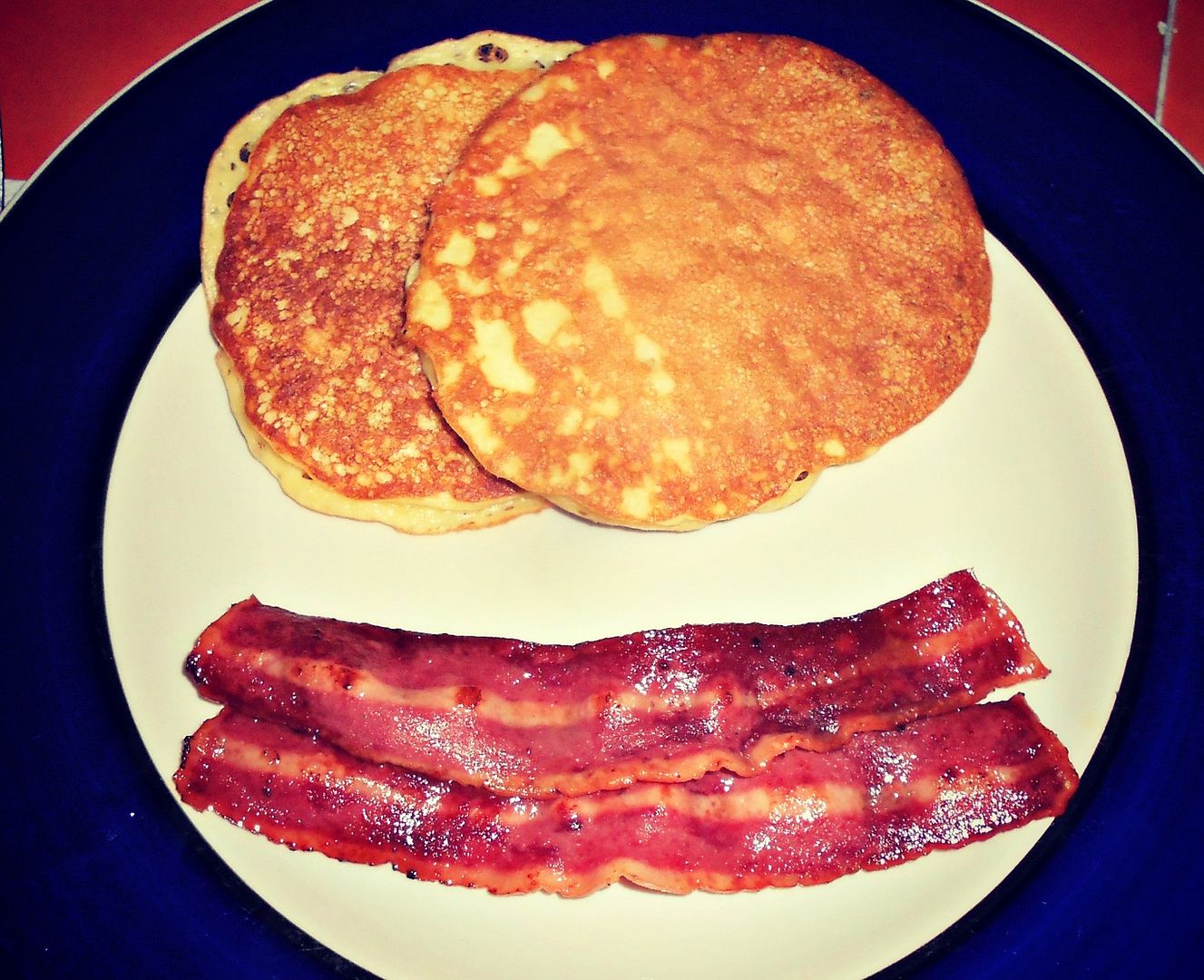 Need help meal planning? Check out my free
Weekly Menu Plans
and my
Let's Eat Section
.
I also have great posts to help your family save money!
Cut Your Grocery Bill in Half
Freezing Your Milk
Living on $14,000 a year
How Does She Q and A
Breakfast and Lunch: Meal Planning and Saving Tips
Fresh Produce All Month Long
Save Money at Costco
Menu Planning: Pantry Staples List
Weekly Menu Plans + Printable Shopping Lists