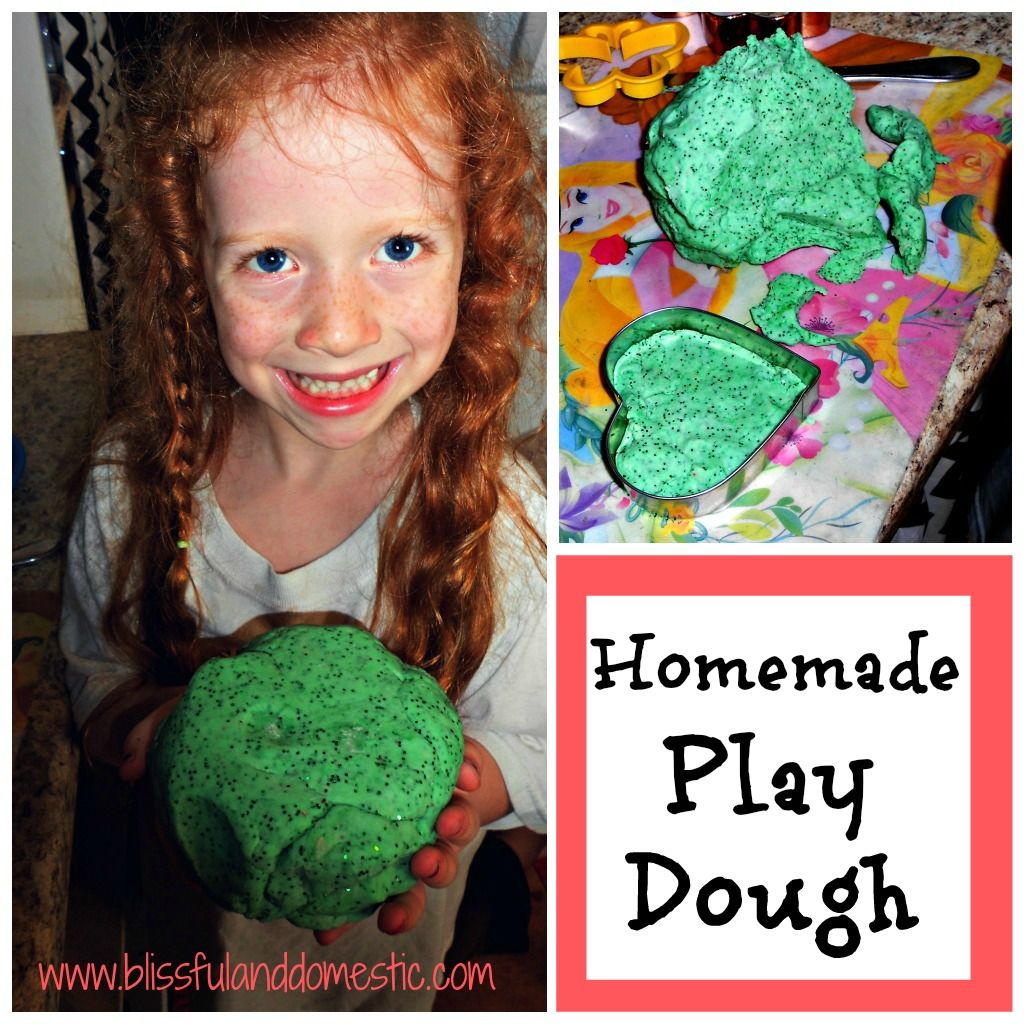 Do your kids just love to squish, cut, and explore with play-dough? Mine do. They love to bust out the cookie cutters and play pretend kitchen and such. Playdough is something that is brought out often in our home. Purchasing play-dough at a store can be expensive. It can add up really fast, especially when buying playdough create sets. One way that we save money, is that we make our own playdough. I have a super simple recipe, which I am sharing today. It takes less than 10 minutes to make this, from start to finish. We even add glitter to it sometimes! So get out the cookie cutters and make some playdough for your littles. They will thank you for it. You can even have them help!
Mix flour, salt, and cream of tartar in a medium pot. Add water, food coloring, oil, and glitter (if using). Stir over medium heat for 3-5 minutes. Don't worry if the mixture looks like a globby mess, it will turn into a dough. When the mixture forms into a ball, in the center of the pot, take it out and place on a floured surface. Squish it and punch it (kneading). This is great for your littles to do, once it is cooled down. When you're kids are done playing with it, store in an air tight container. Store in the fridge.
Here's a printable version for you
Have a little fun with your littles today.
You can find more recipes in my
Let's Eat
section
and money saving tips below.
Breakfast and Lunch: Meal Planning and Saving Tips
Fresh Produce All Month Long
Save Money at Costco
If you are new to Blissful and Domestic,
don't forget to follow along.
Don't miss out on any
of the frugal fun!
Have a fantastic day lovelies!