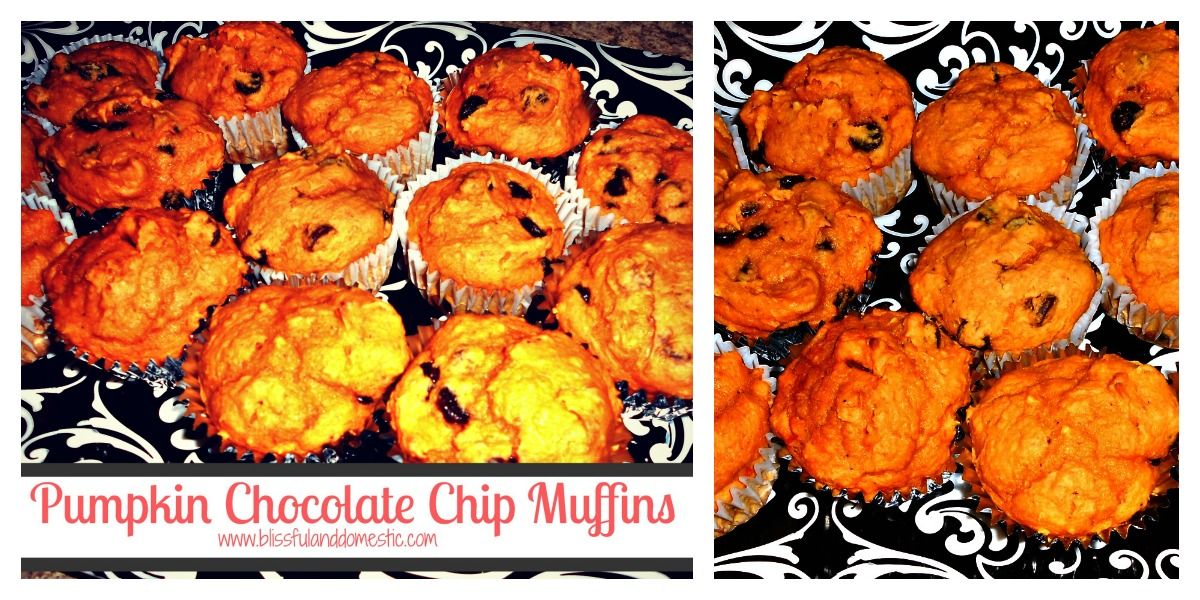 Today I am sharing another yummy fall recipe. It is for some truly scrumptious Pumpkin Chocolate Chip Muffins. It is absolutely perfect for a cold, fall day. Pair it with some hot cocoa, a cuddle with your favorite man or munchkins, and you have a truly blissful morning.
I adapted this recipe from one I found here.
What You Need:
1 box of white cake mix
1 can of canned pumpkin puree (15 oz)
1/3 cup applesauce (I used cinnamon applesauce)
1 cup semi-sweet chocolate chips
** Do not follow the directions on the back of the cake mix. Follow the directions below**
Add the cake mix, pumpkin puree, and applesauce to a large mixing bowl. I used my Kitchen Aide. Blend well. Add chocolate chips. Mix again.The batter will be pretty dense. Line a muffin pan with cupcake liners. Lightly spray each liner with cooking spray. Scoop batter into each muffin cup. Fill about 3/4 of the way. I was able to get about 14 muffins. Bake @ 350 for 18-22 minutes.
Have a fabulous day! I will see you later for
the feature friday linky party.
The pictures are via instagram.
You can follow me here or at Blissful and Domestic