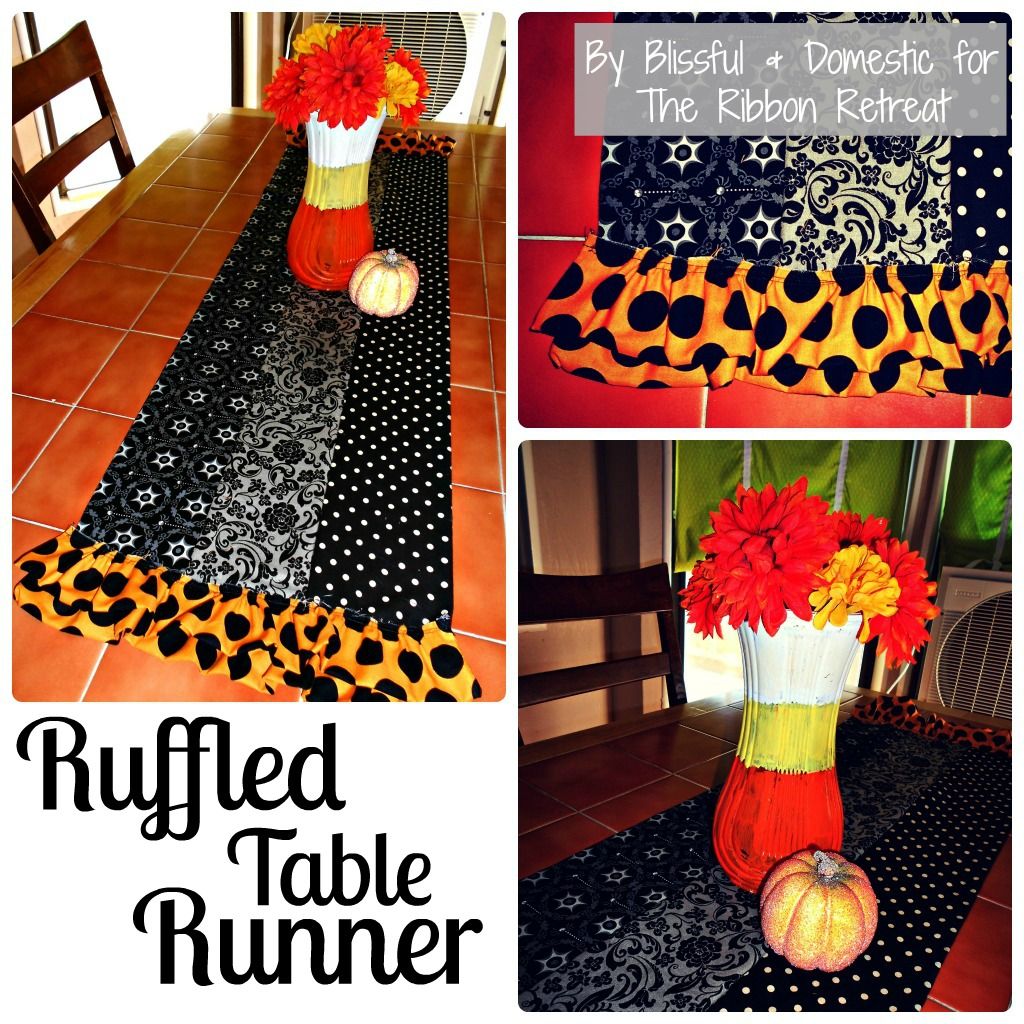 I don't know about you, but I am ready for some Halloween crafts on this ole' blog. My son's b-day is this weekend, so I have been busy try to spruce up our Halloween decorations. He is having a Halloween themed party, so we need to have cute decorations right? Well a few weeks ago I had the opportunity to make a Ruffled Table Runner for the ever fabulous people at The Ribbon Retreat. Today I am sharing the guest post I did for them two weeks ago.
Let's get started....
For fabric, I used Little Black Dress from Moda
and Costume Clubhouse from Riley Blake.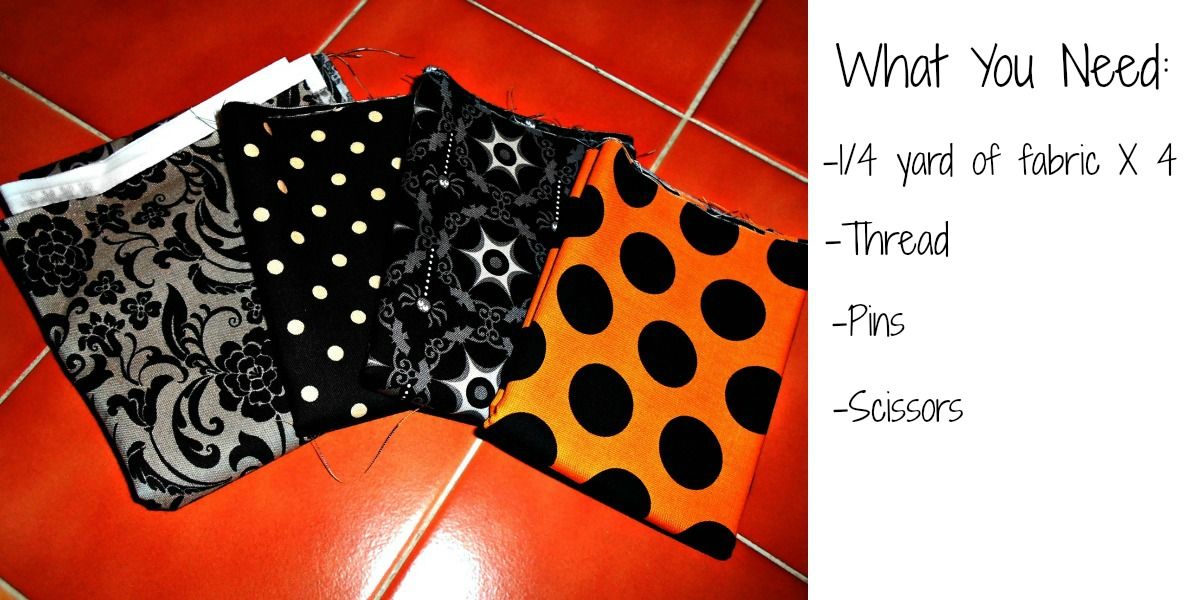 I had 1/4 a yard of each fabric. You want to have at least 3 different fabrics in coordinating colors. These will be the panels in your table runner. My orange polka-dot fabric I saved for my ruffles.
I laid out all of the fabric. Each 1/4 yard was folded in half lengthwise. I then laid out my panels.
Pin your panels together. When doing my first two panels, I sewed the raw edges together.
I then pinned my third panel and sewed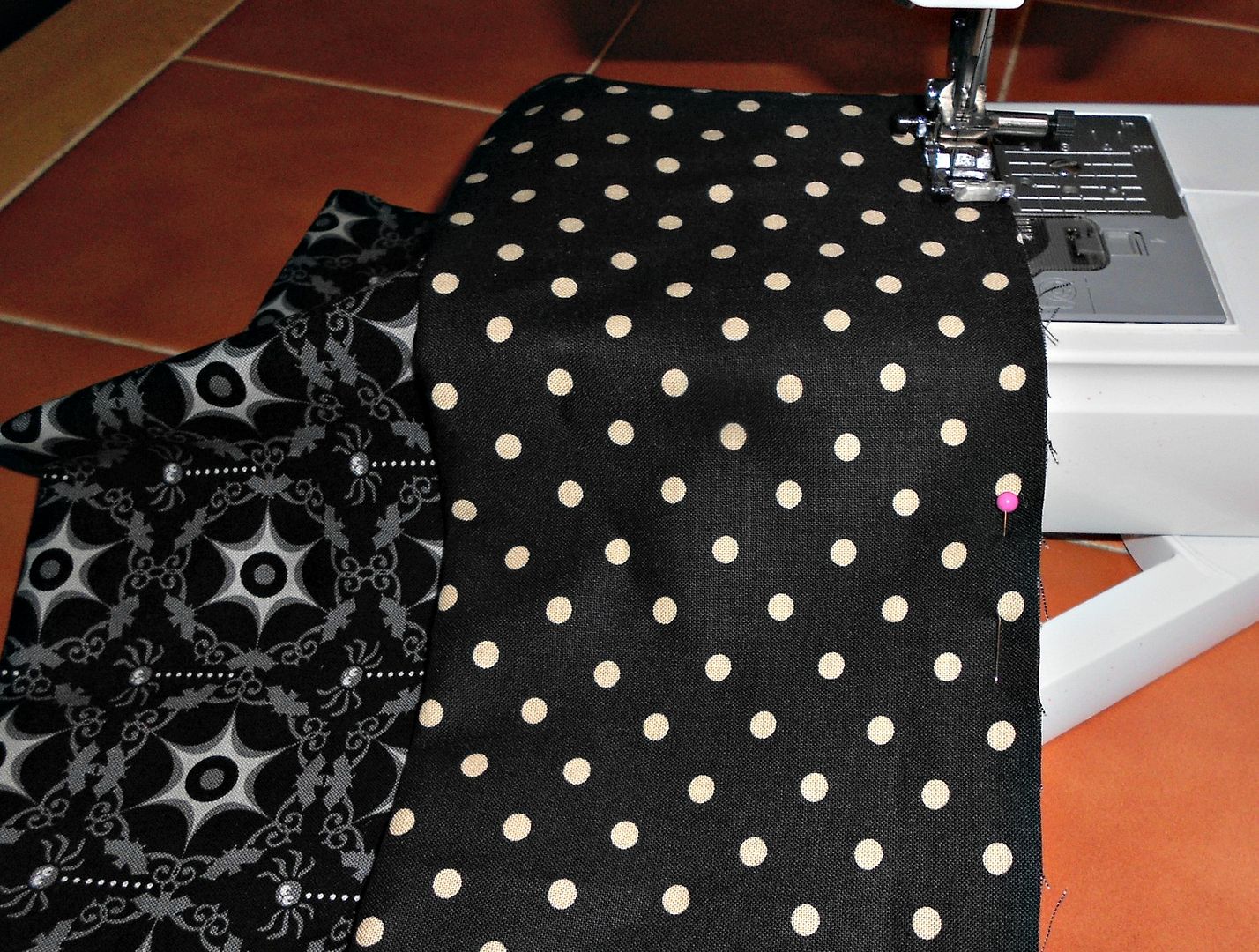 Now that your three panels are sewn together, you can move onto your "ruffle fabric".

Take your 1/4 yard of "ruffle fabric" and cut in half.
Now you will have two pieces of "ruffle fabric" (picture on the left). I then cut each of these pieces of fabric in half again lengthwise (picture on the right). I ended up with four strips of fabric.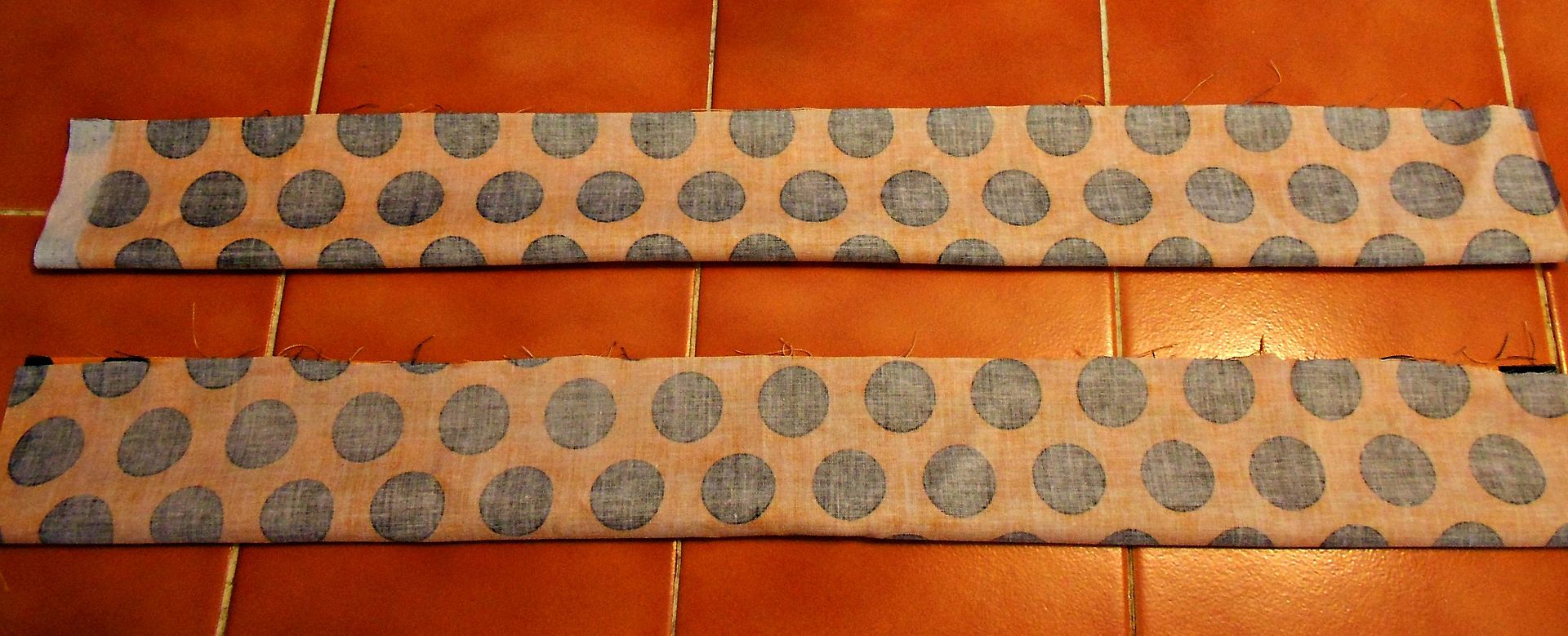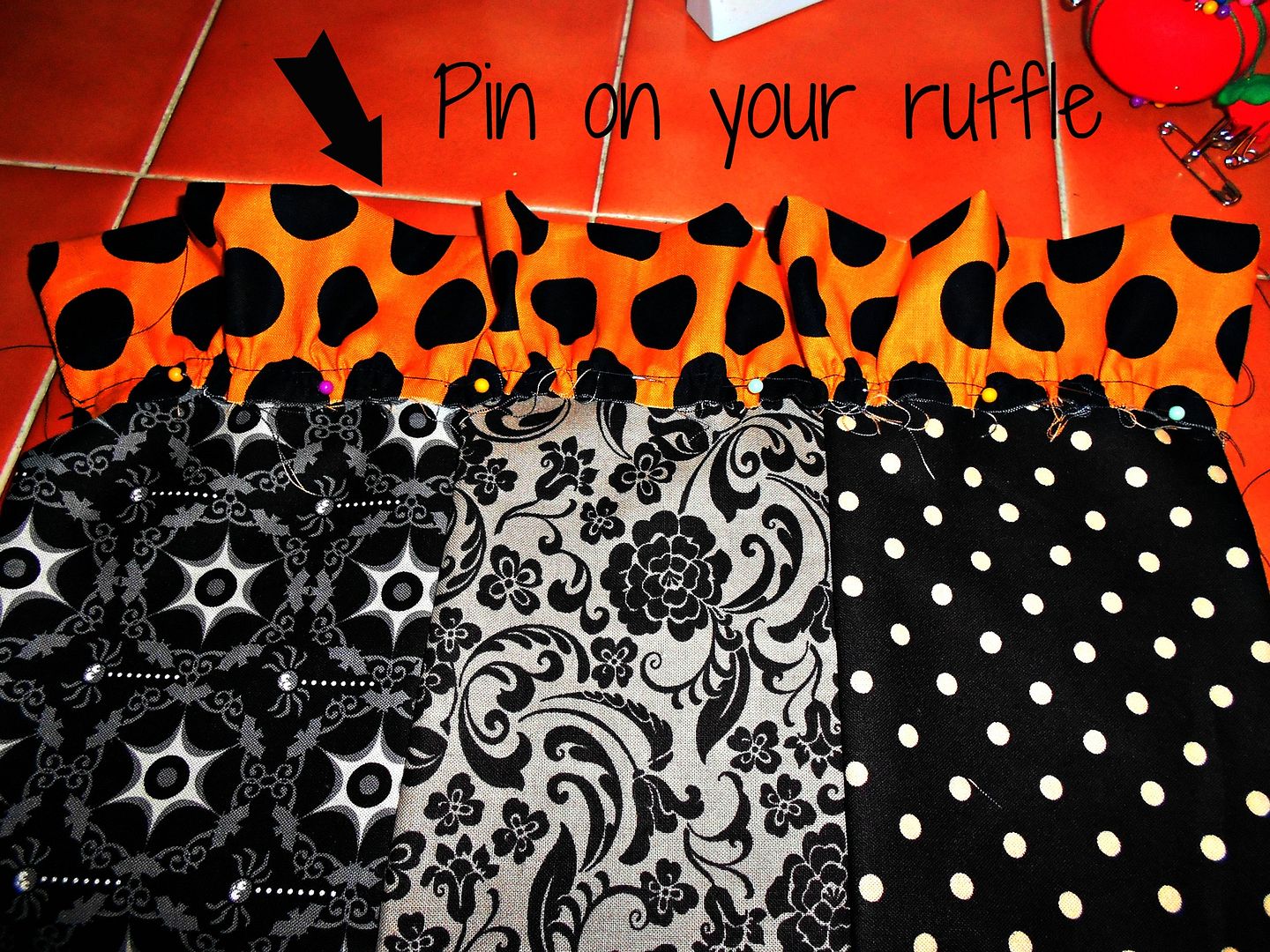 Once you pin and sew your ruffles, you're finished!
Add a crafty candy corn vase and you are finished.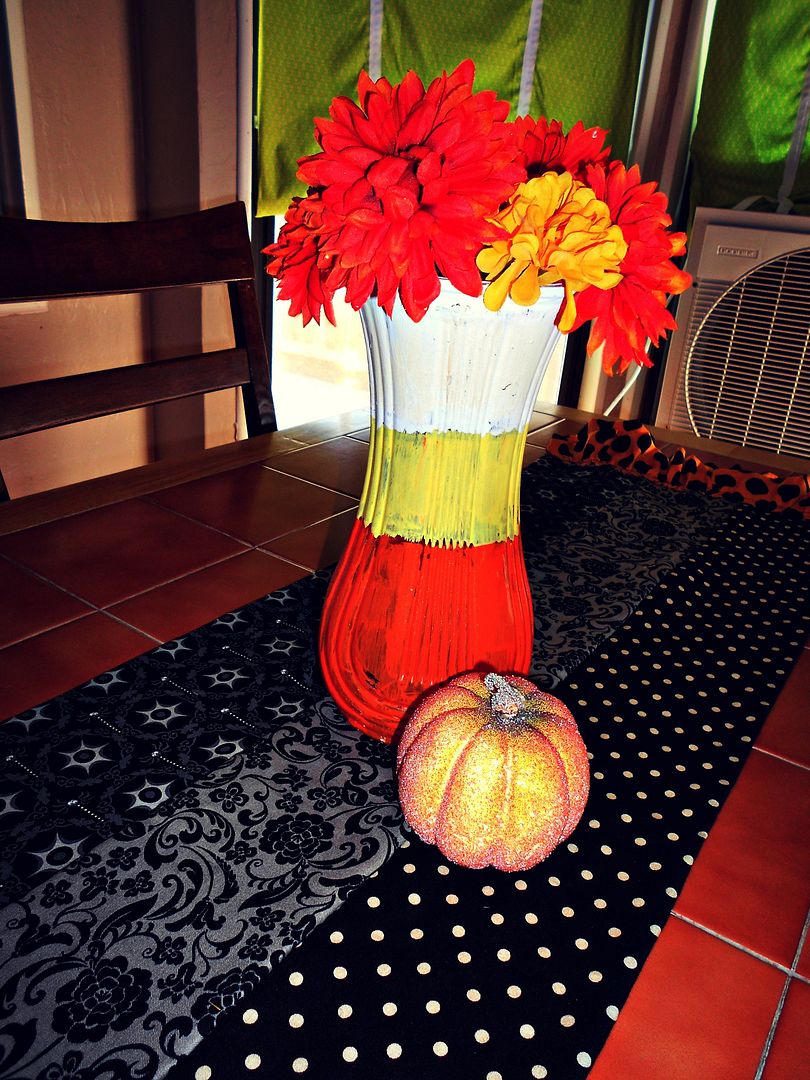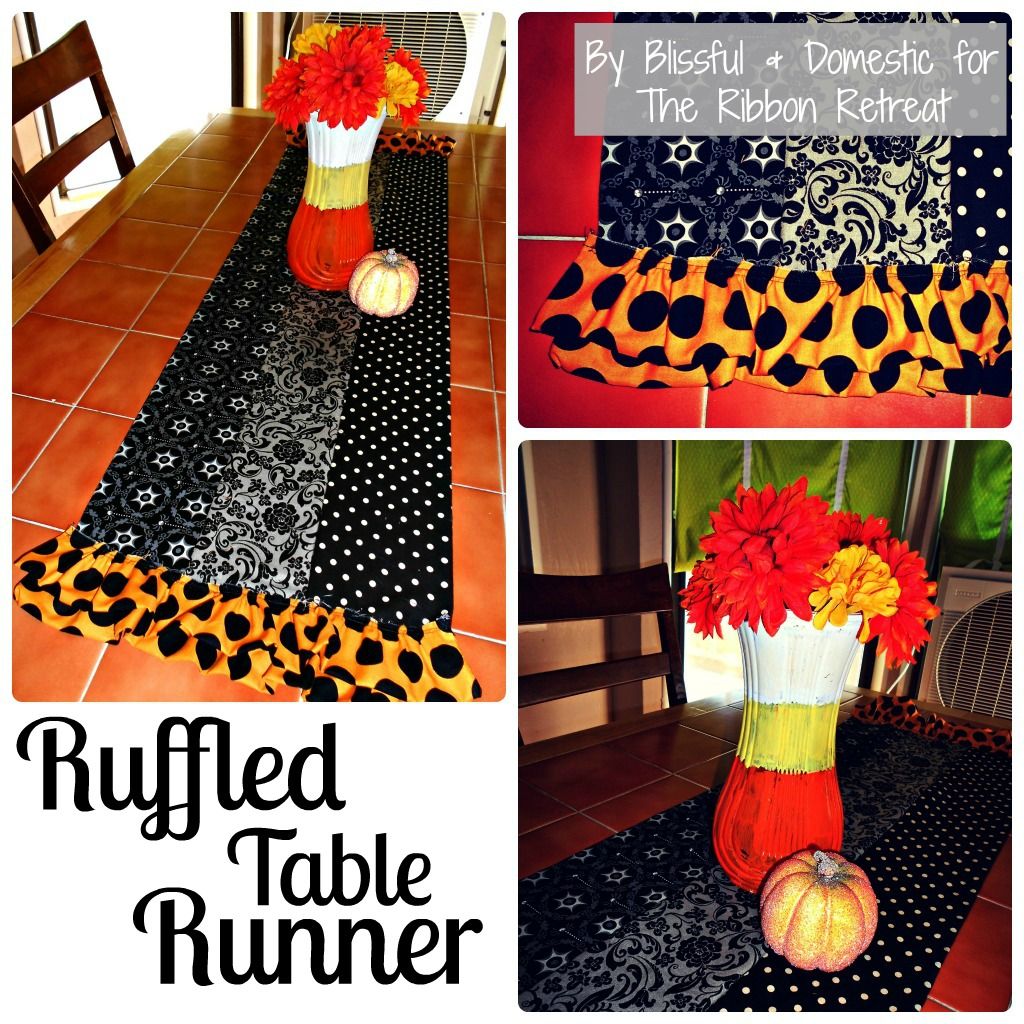 Are you ready to spruce up your abode with some festive Fall Decor? Make a table runner for yourself or check out some of my other fall crafts below.