Good Morning Lovelies! Today I am sharing a simple tutorial on how to make a Ruffled Halloween Wreath.
I just love that polka-dot fabric!
I also used a wire wreath form, 1 glitter spider, polka-dot scrapbook paper, wooden letters, and a scrap of burlap
Most of these items I found in my craft stash.

I took my one yard of fabric and folded it in half. I then folded it in half again, lengthwise
(see picture above)
. Once I had my fabric folded, I cut down my fabric vertically. This created 3 different piles of fabric strips. My strip piles on the ends had folds in them. I cut down the folds, so all of my strips were separated. Don't
worry if your cuts are not straight. You won't be able to tell once the wreath is finished.

Once your wreath is covered, you can start working on your ruffles.

You can use a ruffle foot or a basic running stitch. I used a running stitch. I just put my sewing machine on its widest basic stitch. Remember not to back stitch, when doing a running stitch. I used the rest of my strips for my ruffle. When I was coming to the end of a strip, I would overlap my next one (see picture above). This creates one continuous strip of fabric. Once you have finished your running stitch, pull your thread to create a ruffle.
Now you can begin to wrap your wreath. Either glue your ruffle in place or use pins.
I then created my burlap ruffle by doing a basic stitch. I folded over my burlap as I went. This is the easiest way to get a ruffled burlap appearance. You could also swap out the burlap for any other festive Riley Blake Fabric. There are many to choose from.

Next I added my wooden letters and spiders.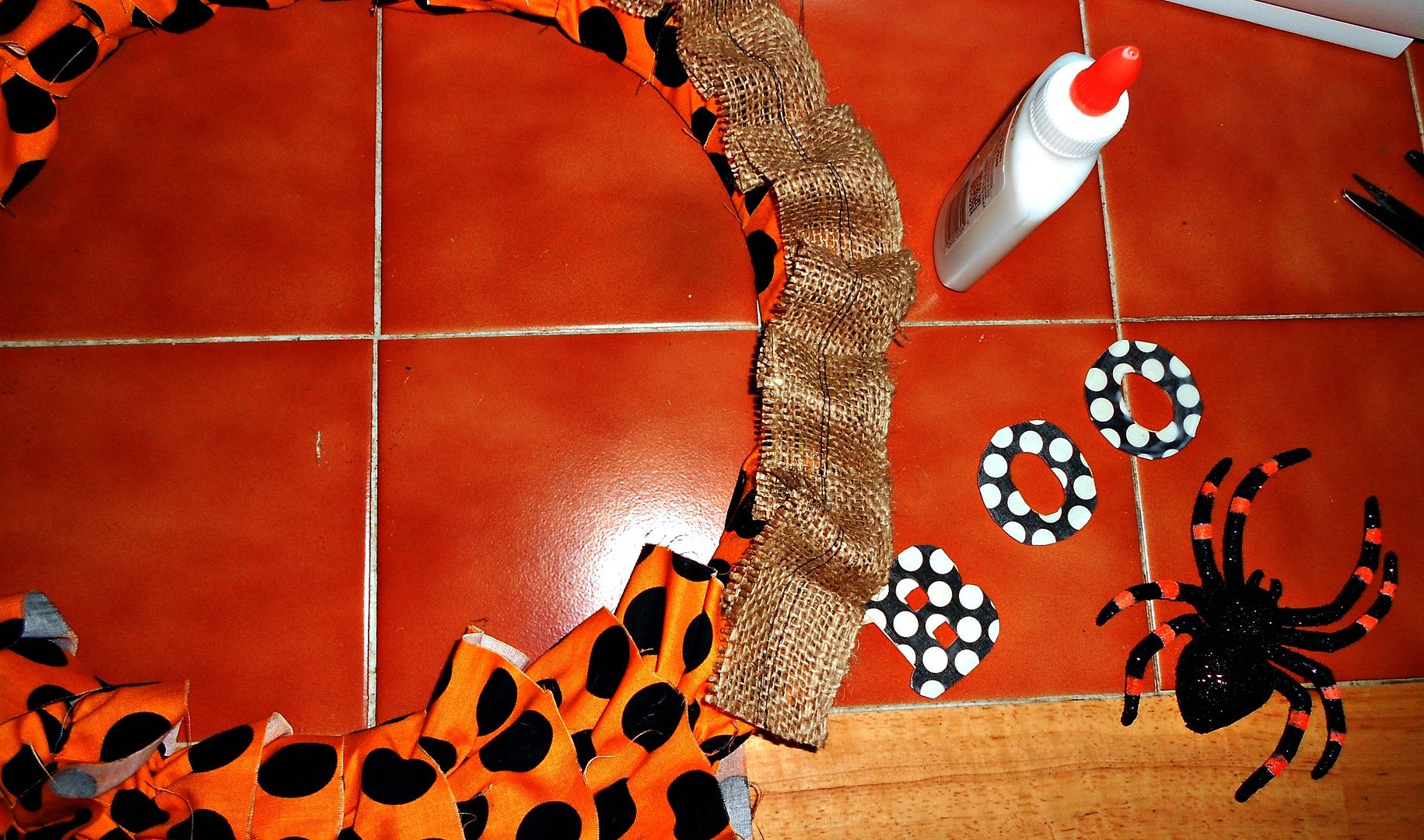 I traced my letters and cut them out. I used Elmer's Glue to attach my scrapbook paper to my letters. Next, I used hot glued to attach my letters and spider.
Cut off any extra thread from your ruffle and then you're done.
Now hang that wreath and enjoy!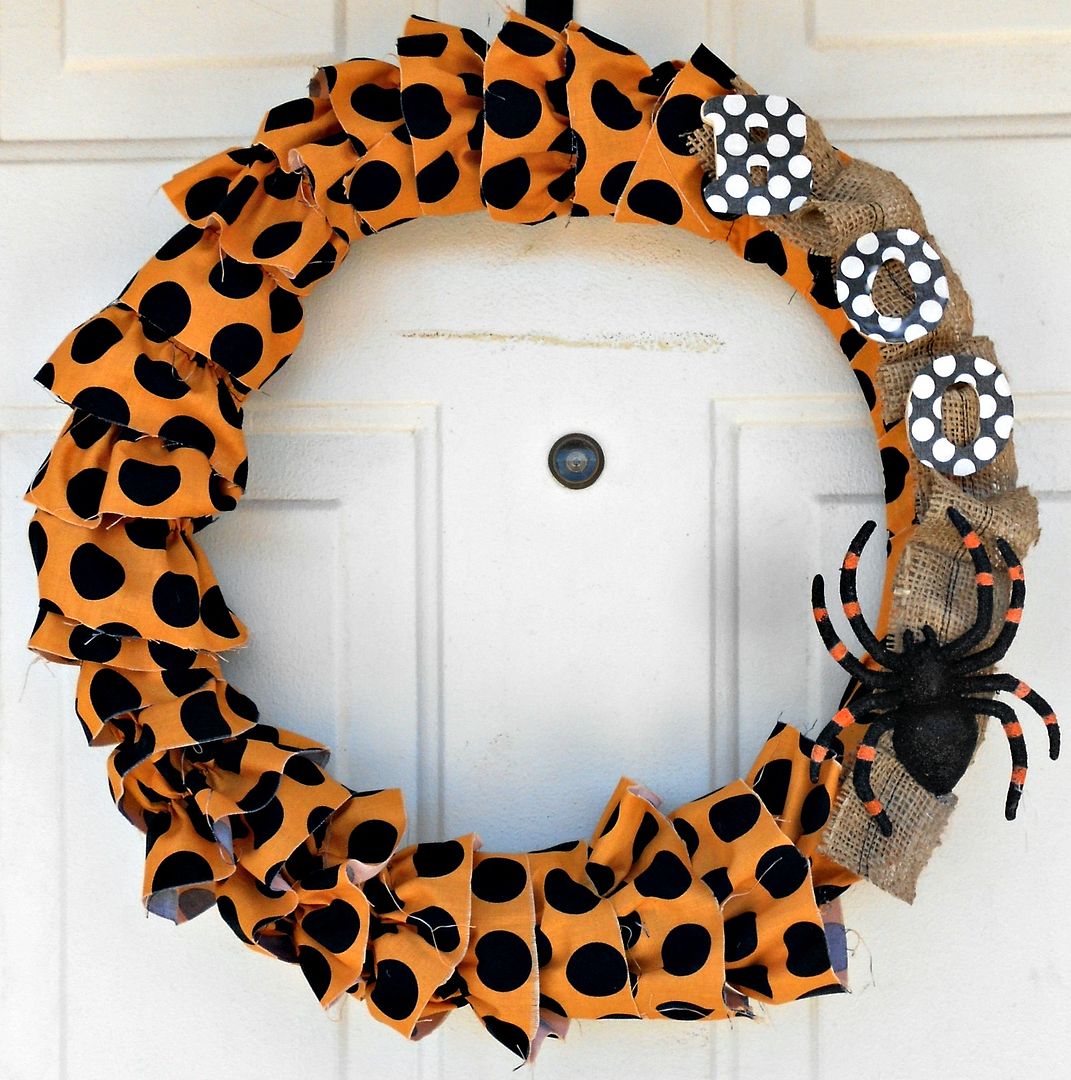 Have a FABULOUS day lovelies!
Come back later today for the Sunday Blog Hop!