Forever and a day ago my kids were
preschoolers
. That is seriously my favorite age! I love looking back, thinking of the fun holidays countdowns we did each year. We focused on the ABC's then and would do a craft, make a treat, read a book, watch a movie, etc each day. We celebrated the ABC's all month long. I wanted to share our preschool list, so all those preschool Moms out there would have a countdown for their littles. I have linked to old posts telling what we did. Some of these posts are three years or more old, so the picture quality is pretty poor, but I think you will get the gist of all the activities. If anything, look back at all the old posts and shed a tear with me, since my littles are not so little anymore. I miss those little legs and chubby cheeks.
Enjoy the ABC's of Christmas with your Preschooler this season.
A is for Angel
Talk about the angel Gabrielle and make
paper plate angels
Read
God Gave Us Christmas
B is for the bells.
S
ing some fun songs like Jingle Bells and Christmas Bells. Make some fun
jingle bell necklaces
.
C is for Christmas Candles.
Talk about God's light and decorate
candle holders
.
Go on a
Christ Scavenger hunt.
D is for decorating.
D
ecorate
Christmas cookies
and learn about different holidays. Make a decoration to go along with
that holiday
.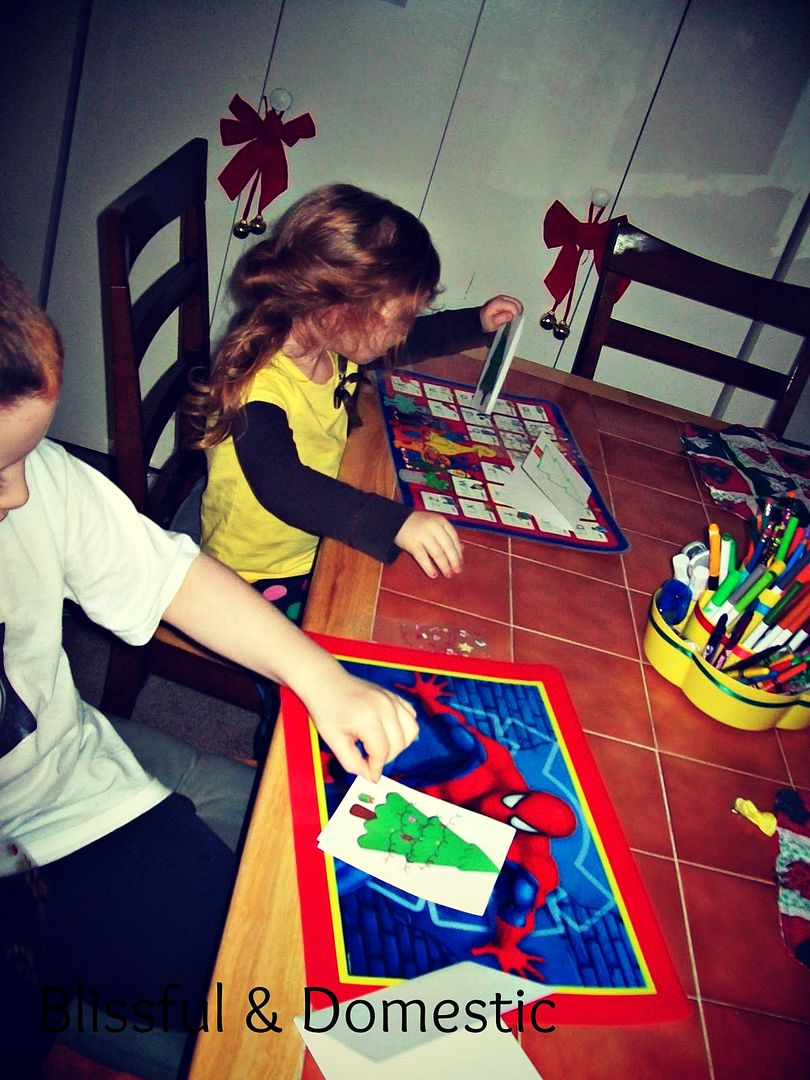 E is for Elf.
Watch the movie
Elf
and make
paper snowflakes
F is for fruit cake.
Bake some fruit cake and try it with your littles
G is for garland or gingerbread houses.
Make some popcorn and cereal garland for your tree
or make some festive/yummy
ginger bread houses
gingerbread houses 2009
gingerbread houses 2010
gingerbread houses 2011
H is for Ho! Ho! Ho!
Make a Santa Craft. Like this one or this one.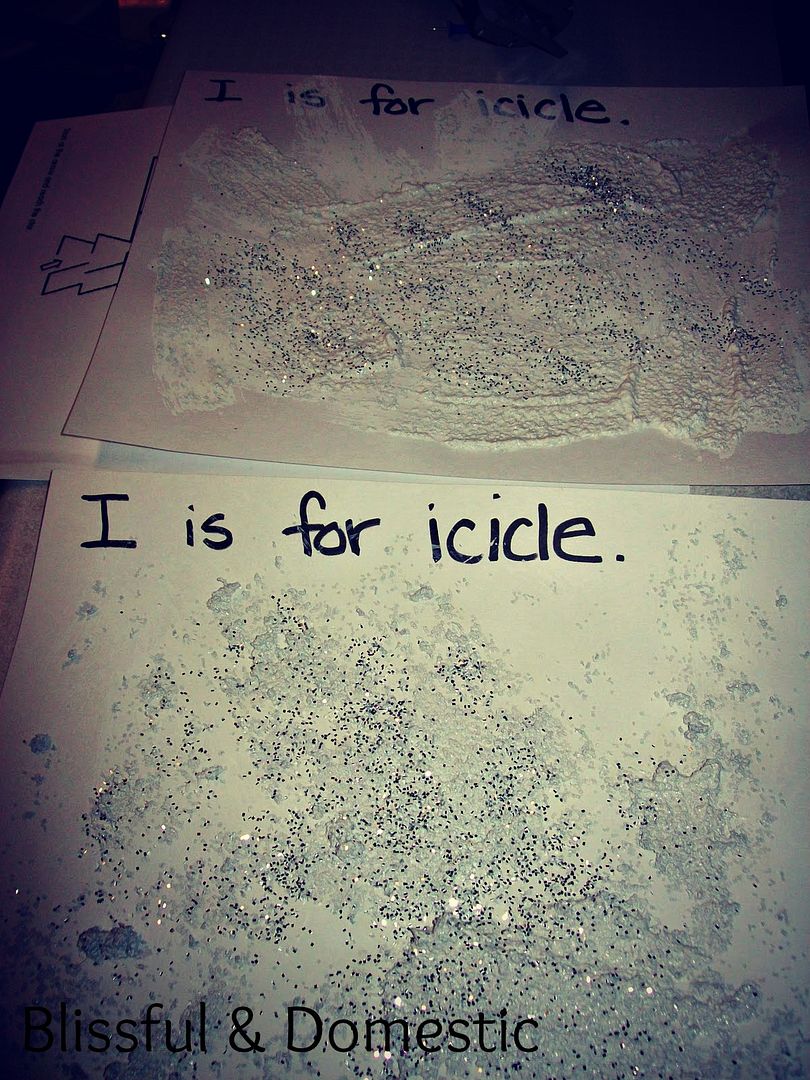 I is for Icicle.
M
ake some pretty decorations for your home like these glitter icicles. Make and hang in your windows.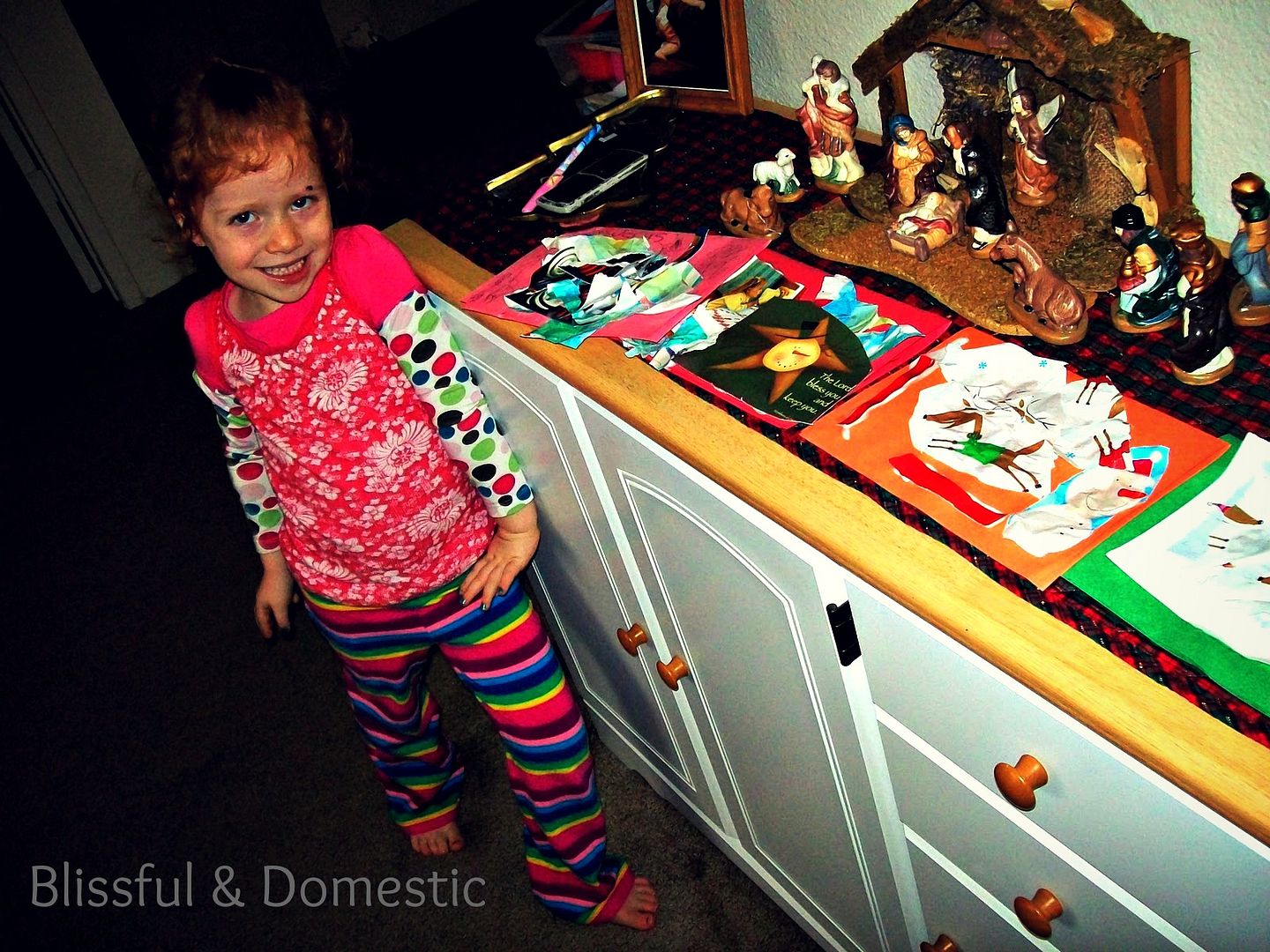 J is for Jesus.
Make
birthday cards for Jesus
.
K is for

Kris Kringle.
Make Santa Pancakes
, talk about all of Santa's names, write letters to Santa, and make
hand print Santa's
.
L is for lights.
Practice
patterns with lights
and then hang some lights at home.
You can also do the craft above.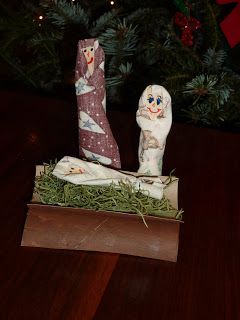 M is for Manger.
Do some
mitten word matching
and make
this craft
.
N is for Noel.
Learn a new Christmas song and play a game as a family.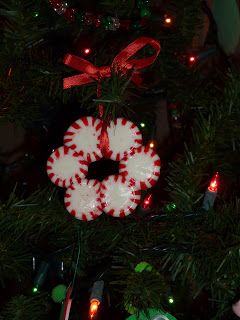 O is for ornaments.
M
ake some super
cute peppermint ornament frames
for the tree.
P is for Polar Express.
Have
a
Polar Express movie night
, with hot chocolate and pajama fun. Invite some friends and have a blast. You can also read
The Pine Tree Parable
Q is for Quiet Night.
Take some quite time to read Christmas books and talk about the savior.
R is for Rudolph.
I want to make this fun
reindeer craft
and play
Pin the nose on Rudolph
.
S is for Snowman or S

anta

.
M
ake
snowman fingerprint art
and play with some
shaving cream
. Have your littles pretend it is snow. You can also make some
snowmen soup
and share it with your friends.
T is for Christmas Tree.
Make soda bottle
Christmas Tree's
.
U is for under the tree.
Practice wrapping presents and sing some fun Christmas songs.
V is for visitors.
T
alk about the visitors Christ received, when he was born.
Go and deliver Christmas goodies to some friends.
W is for Wreaths.
Make some fun
Christmas wreaths
X is for X's and O's.
Send some fun Christmas cards to your loved ones.
Y is for Yule log.
You can find a recipe to make one
HERE
Z is for zzzzzz.
Do this one on Christmas Eve. Read The Night Before Christmas and the Christmas Story. Then send your littles off for some much needed to sleep.
Then it is Christmas and your countdown is finished. I love this countdown for preschoolers. It is a great way to have fun and teach them at the same time. What fun activities are you doing with your preschooler this season?
Follow me on
Facebook
Follow me on
Twitter
Browse my
Pinterest