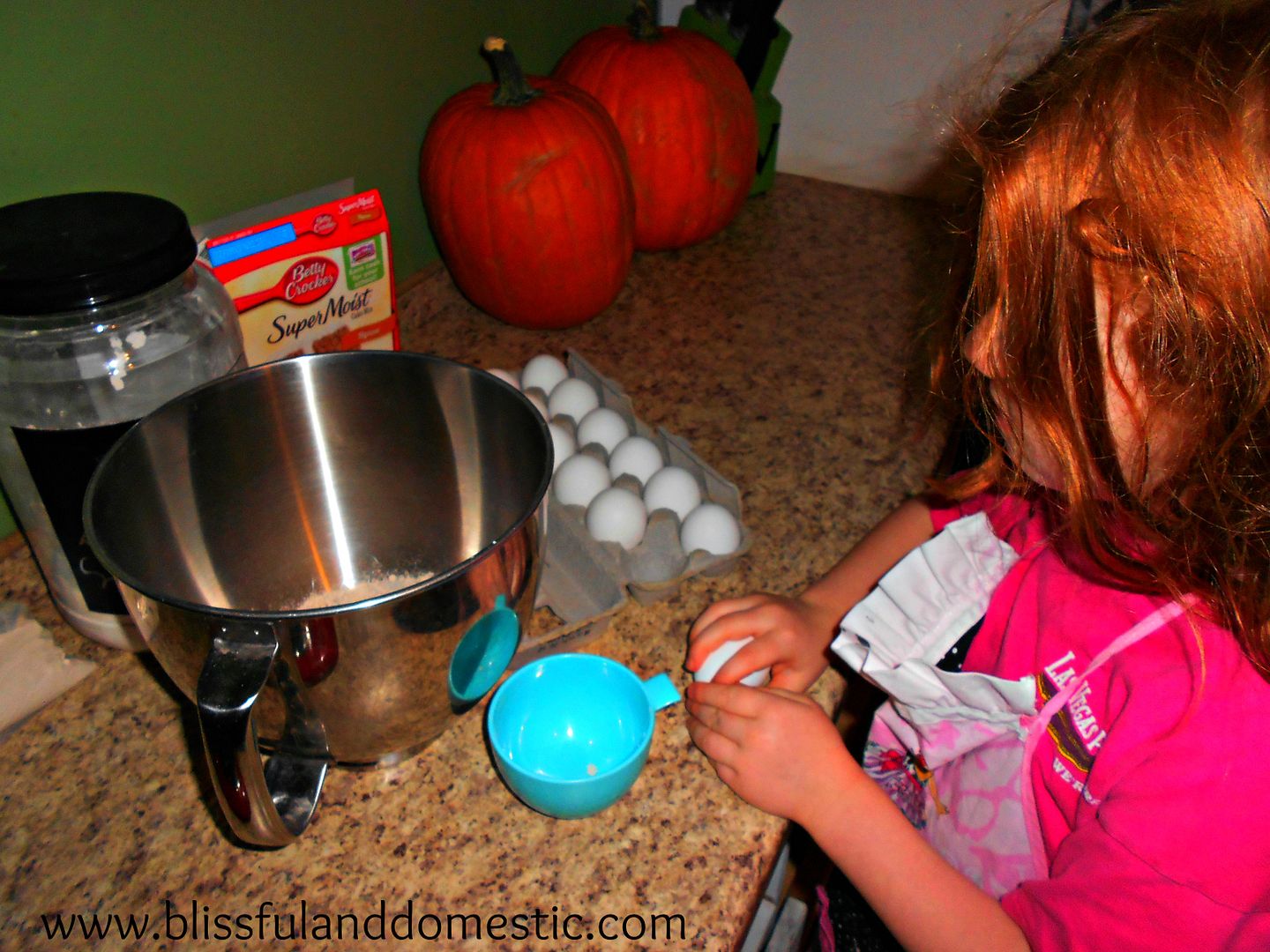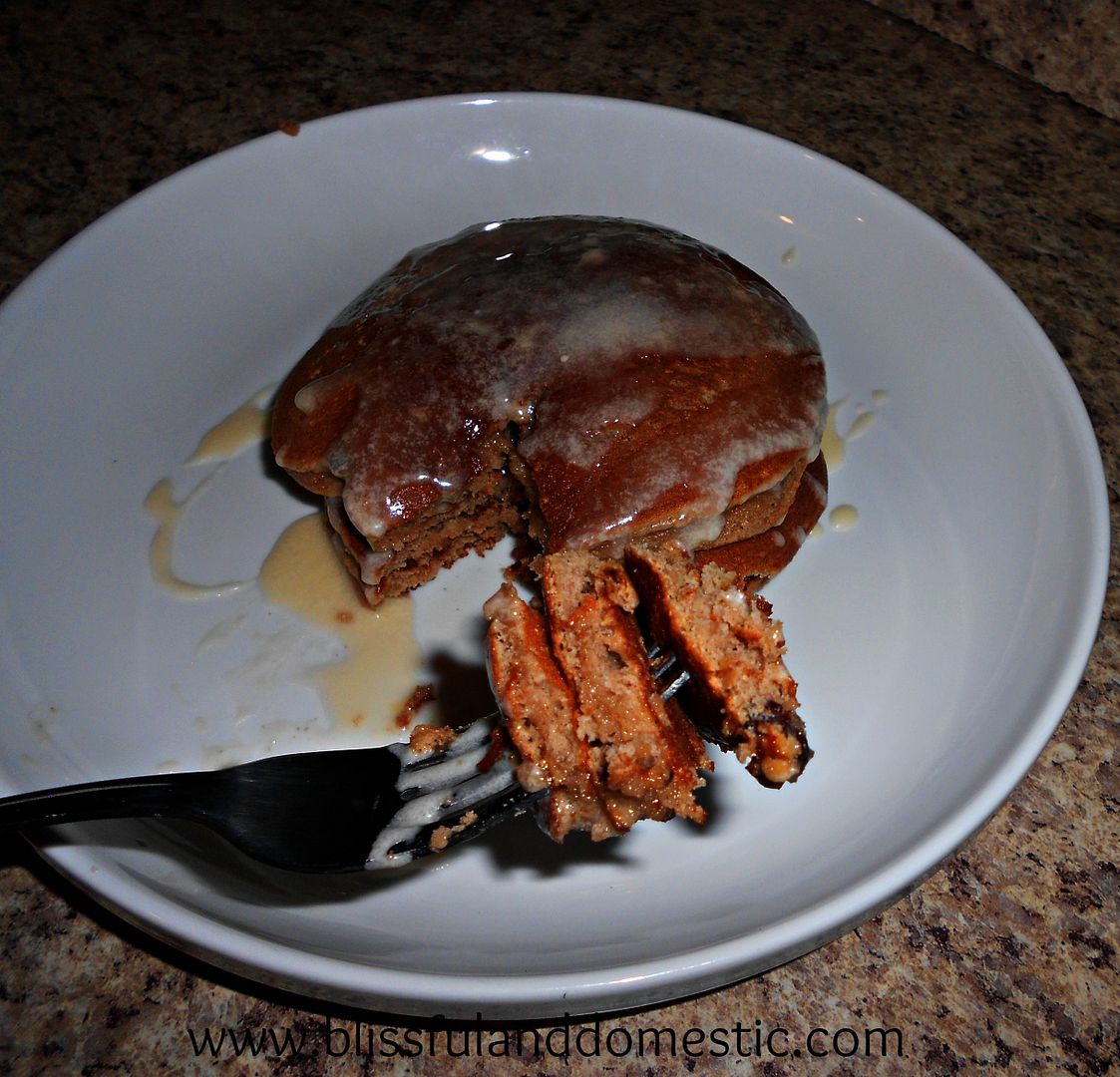 Cinnamon and spice and everything nice. These pancakes have it all. K and L decided we were in serious need of some sweet and lovely pancakes. I googled a recipe and came up
with this
. I left out the Bisquick and just used the whole box of cake mix. We also added 1 cup of raisins. Yum! If your batter is a bit dry add some more milk to thin it out. We drizzled our pancakes with an amazing glaze syrup. Just a party of sweetness going on when you eat these.
Glaze for Spice Pancakes
2 1/2 cups powdered sugar
3 tablespoons plus 2 teaspoons milk
1 teaspoon vanilla

Mix well.

Drizzle over pancakes. It will melt into your

pancakes and create a scrumptious fiesta in your mouth.
Go and make some with your family today.
Your taste buds deserve it.