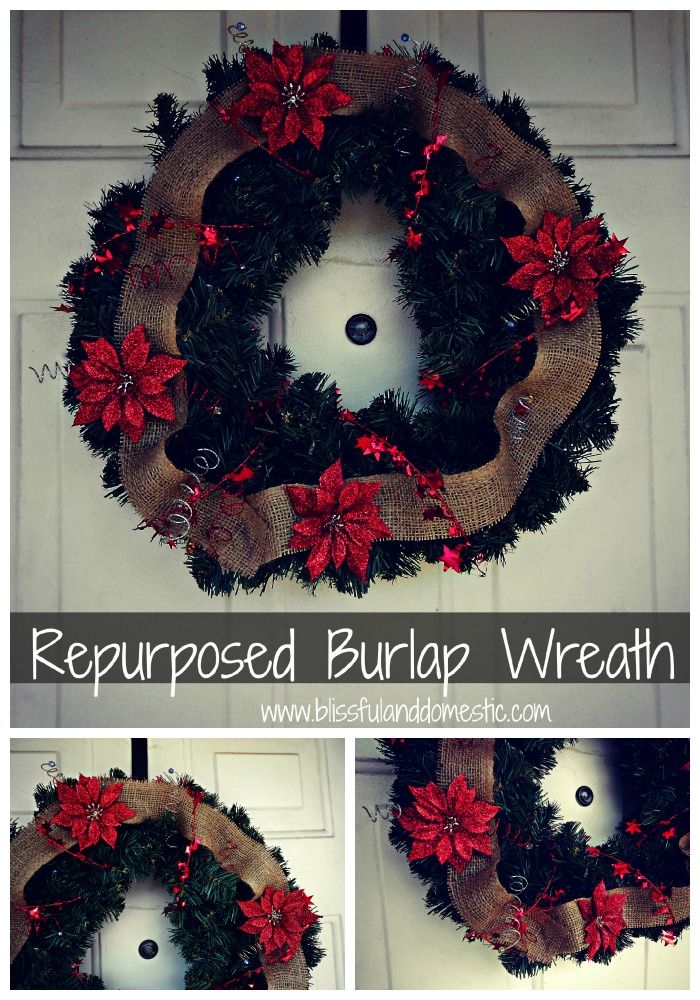 Our Christmas wreath from last year was very sad looking. It was in need of some serious TLC. I put on an episode of
Jane By Design
, I seriously love this show, and got to work. I added some burlap from
Burlapfabric.com
. I also hot glued on some garland I found at a thrift store.
The red flowers were originally on the wreath.
I pulled them off and then re-glued them.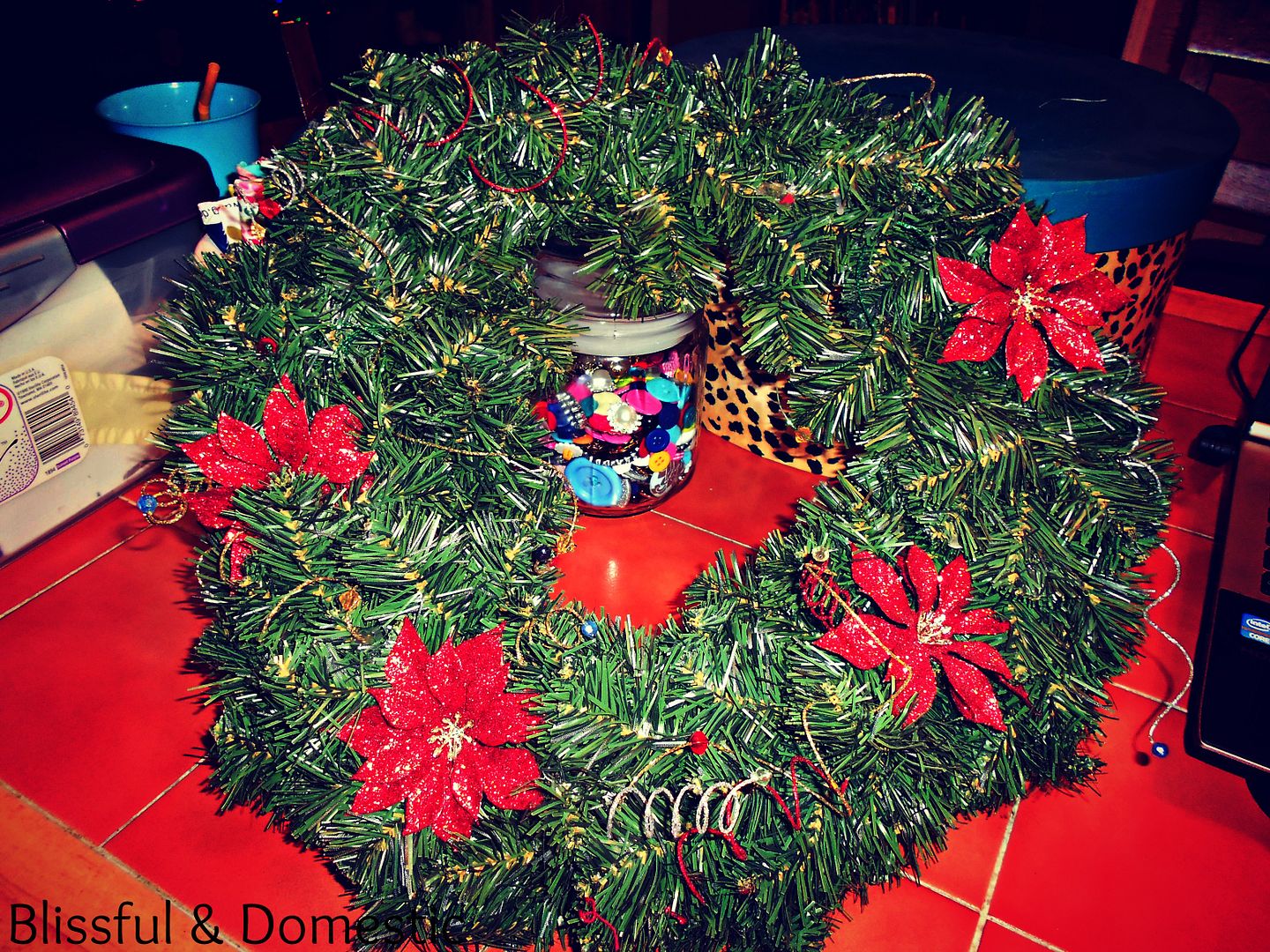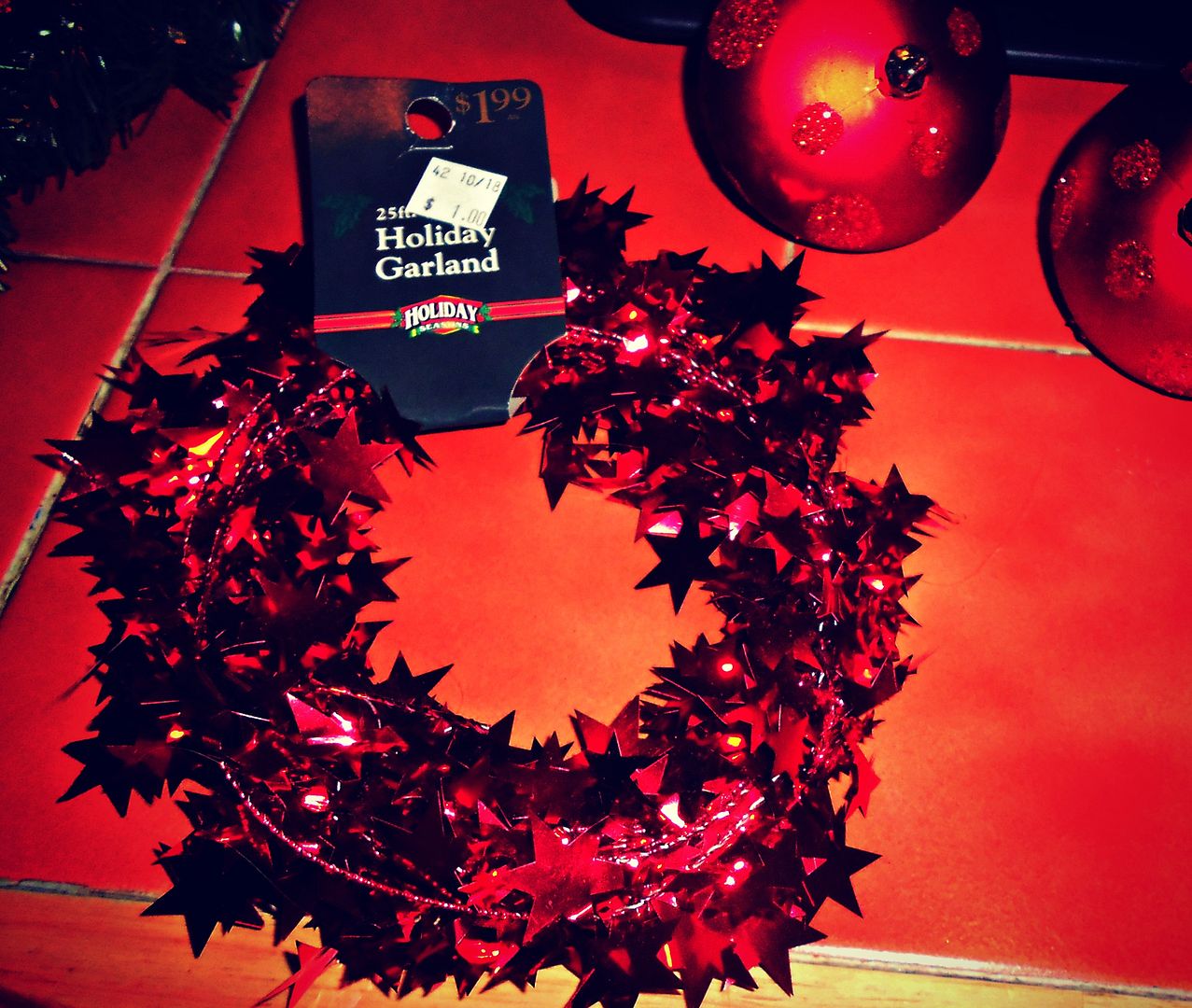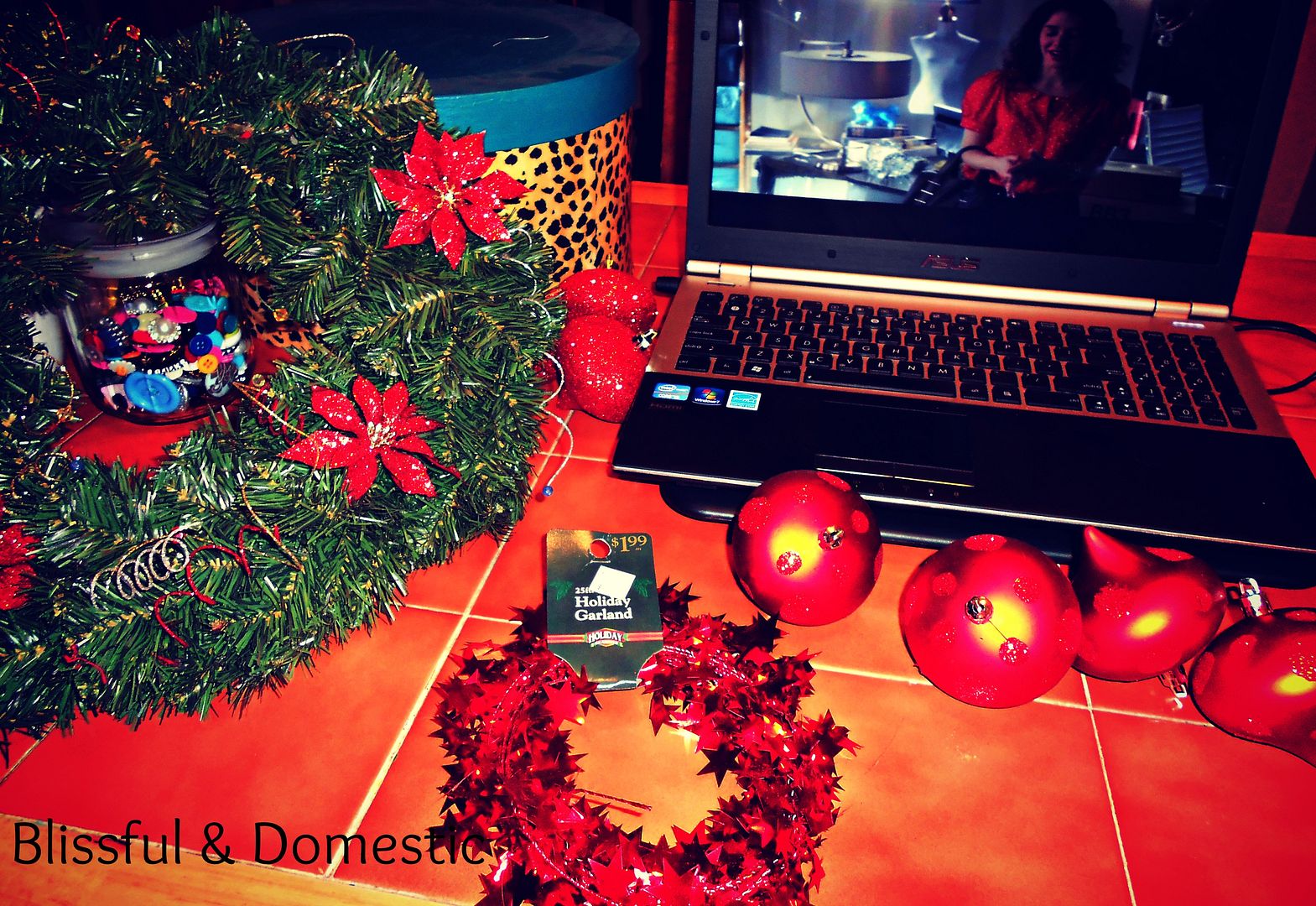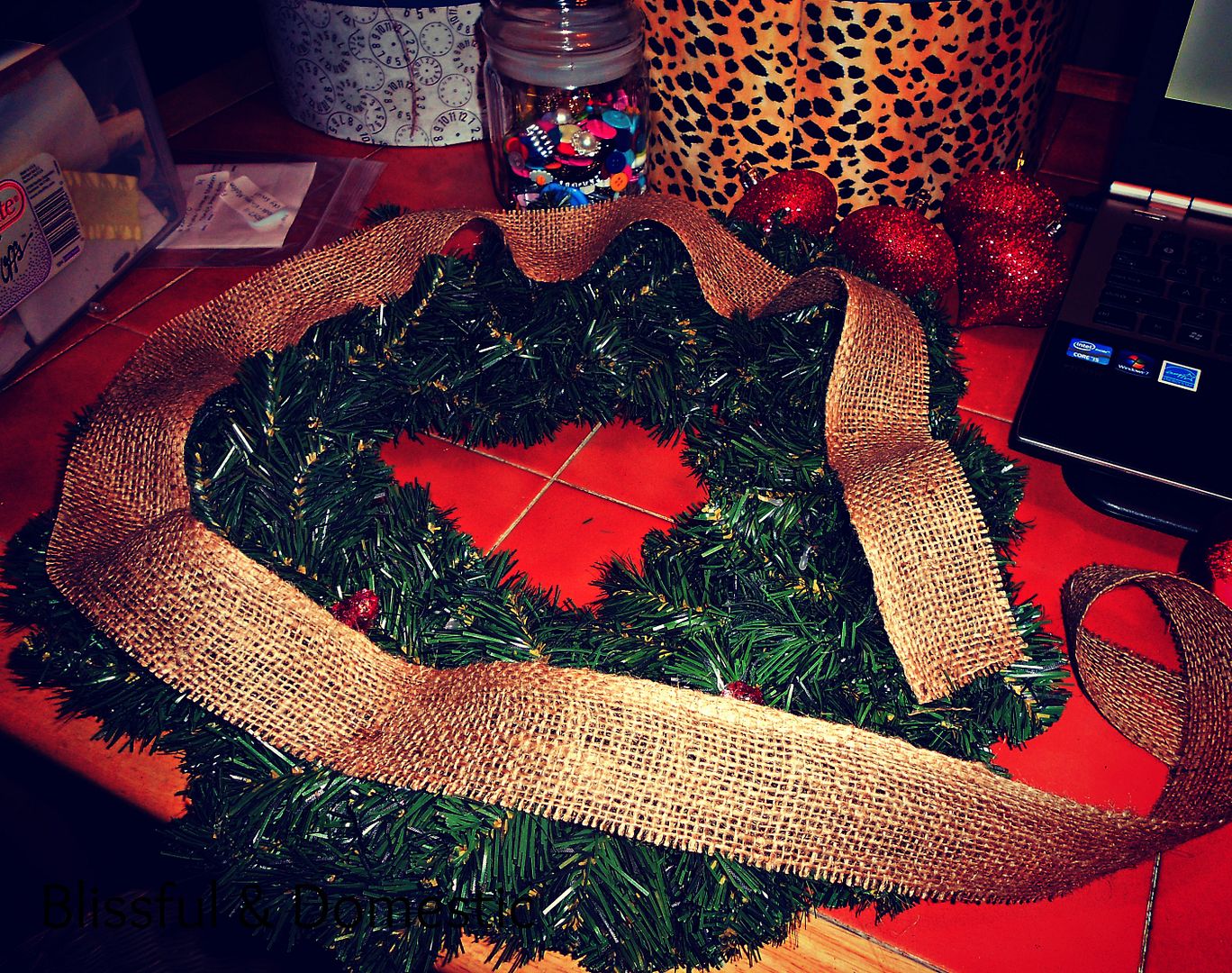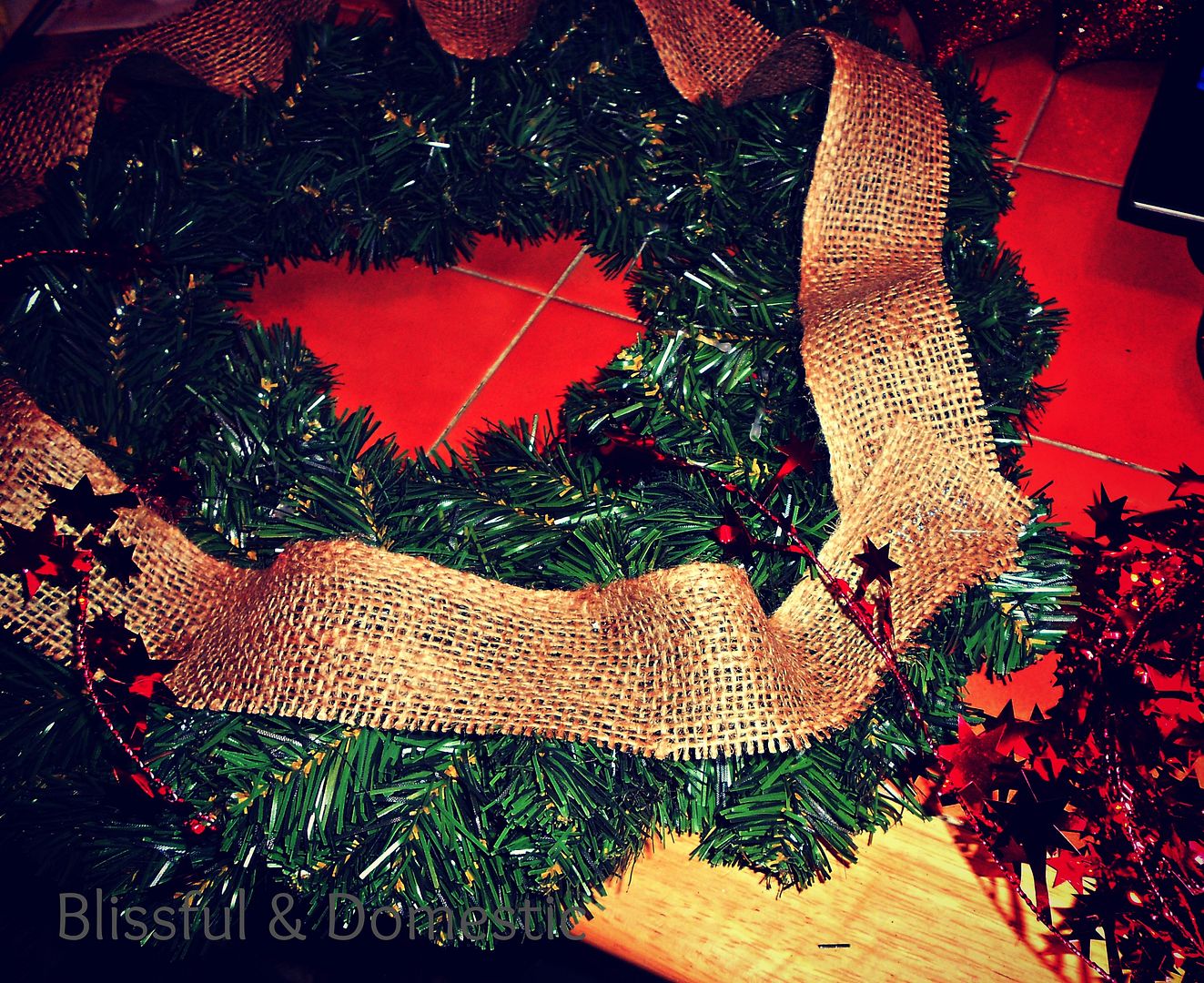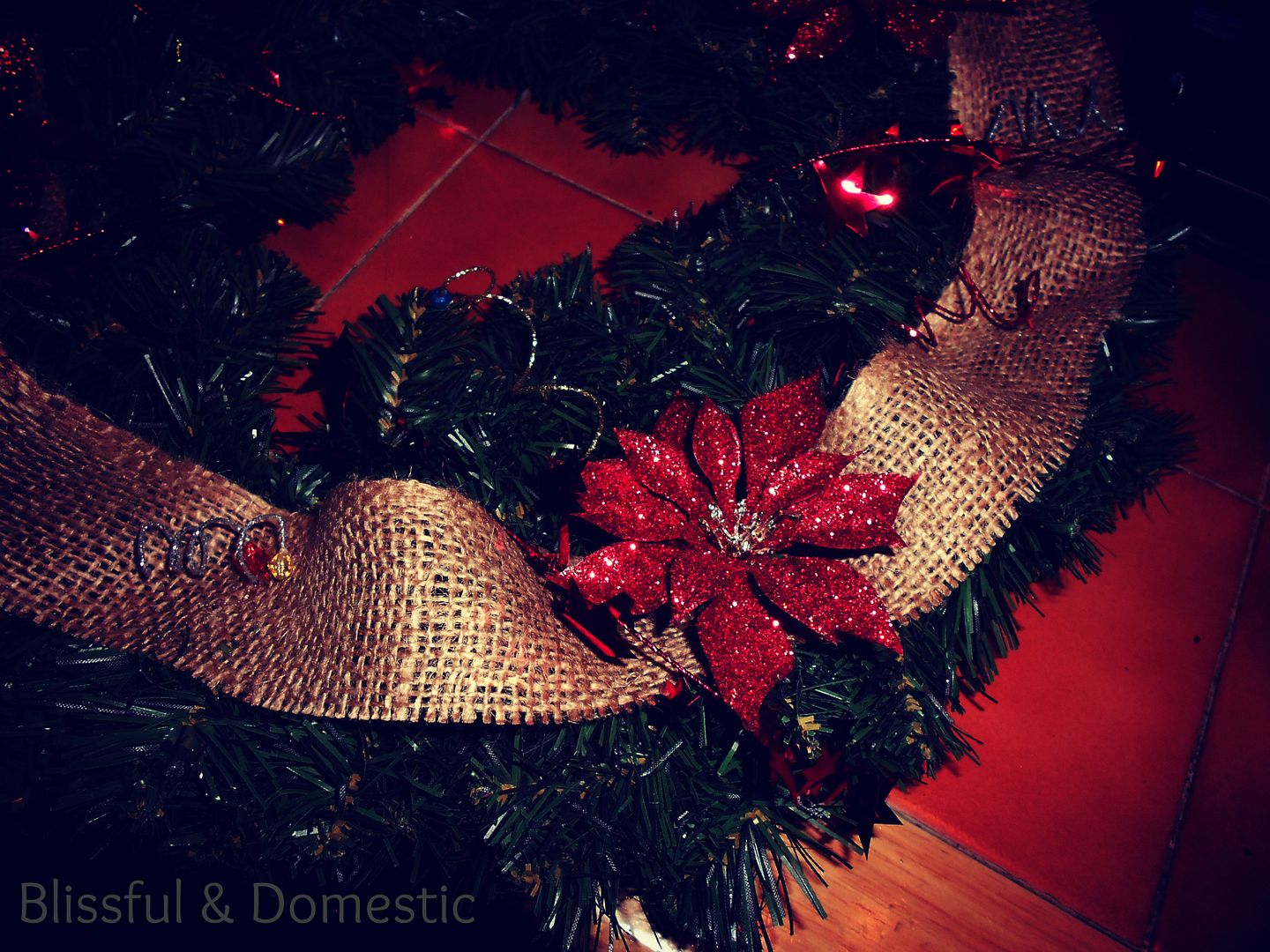 All in all I think my wreath isn't too shabby. It cost about $2 to fix and my front door is festive and bright. Perfect for this time of year.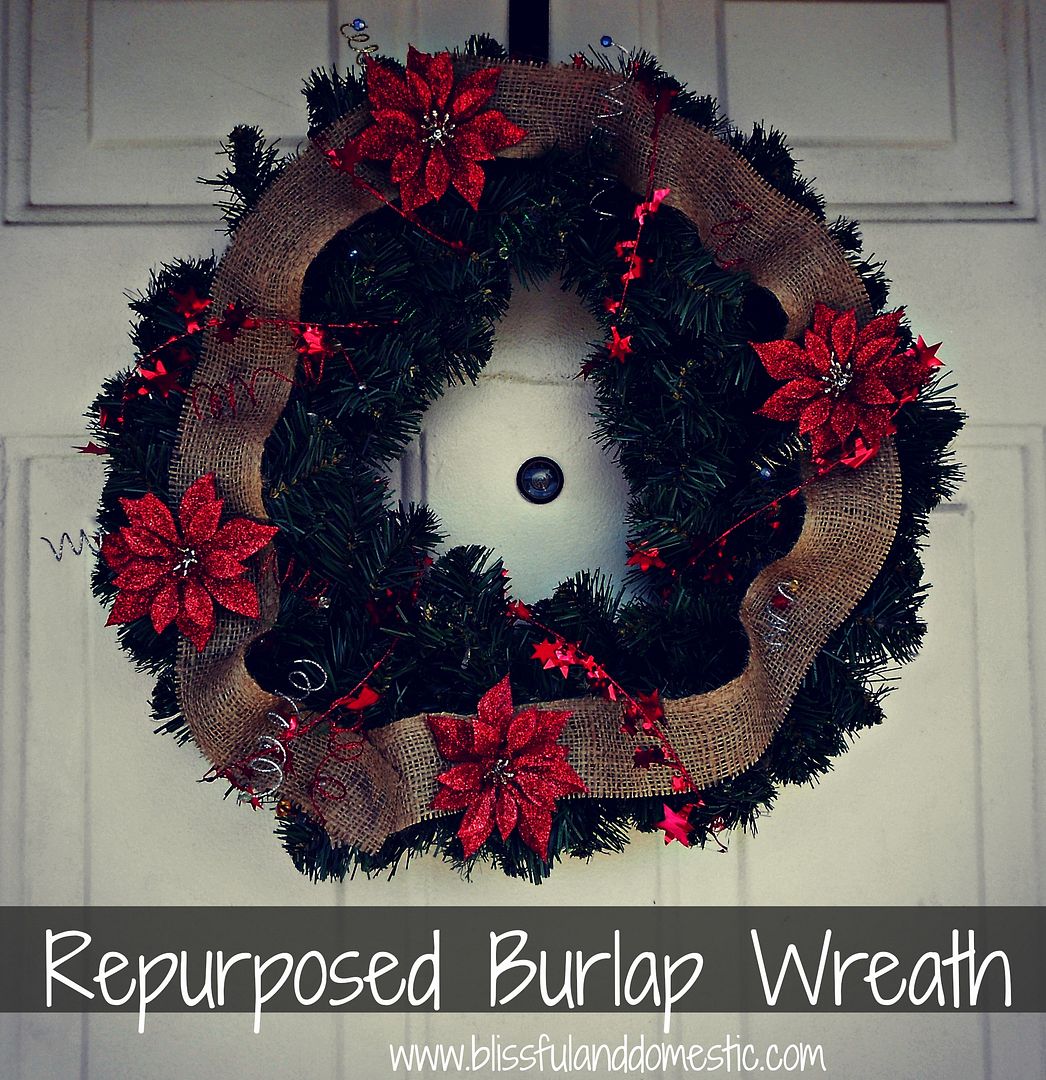 Have a Merry Sunday Lovelies!
Follow me on
Facebook
Follow me on
Twitter
Browse my
Pinterest