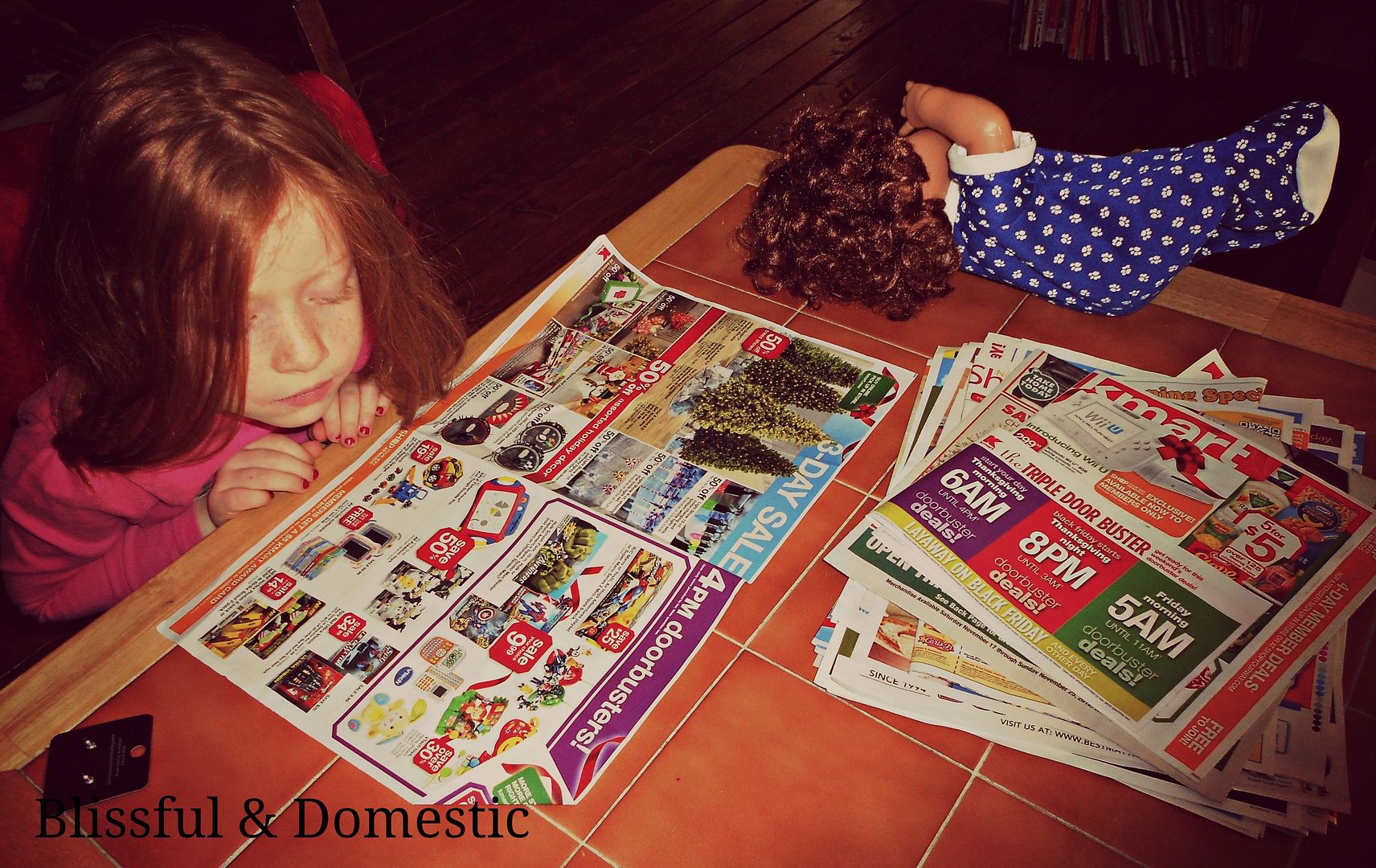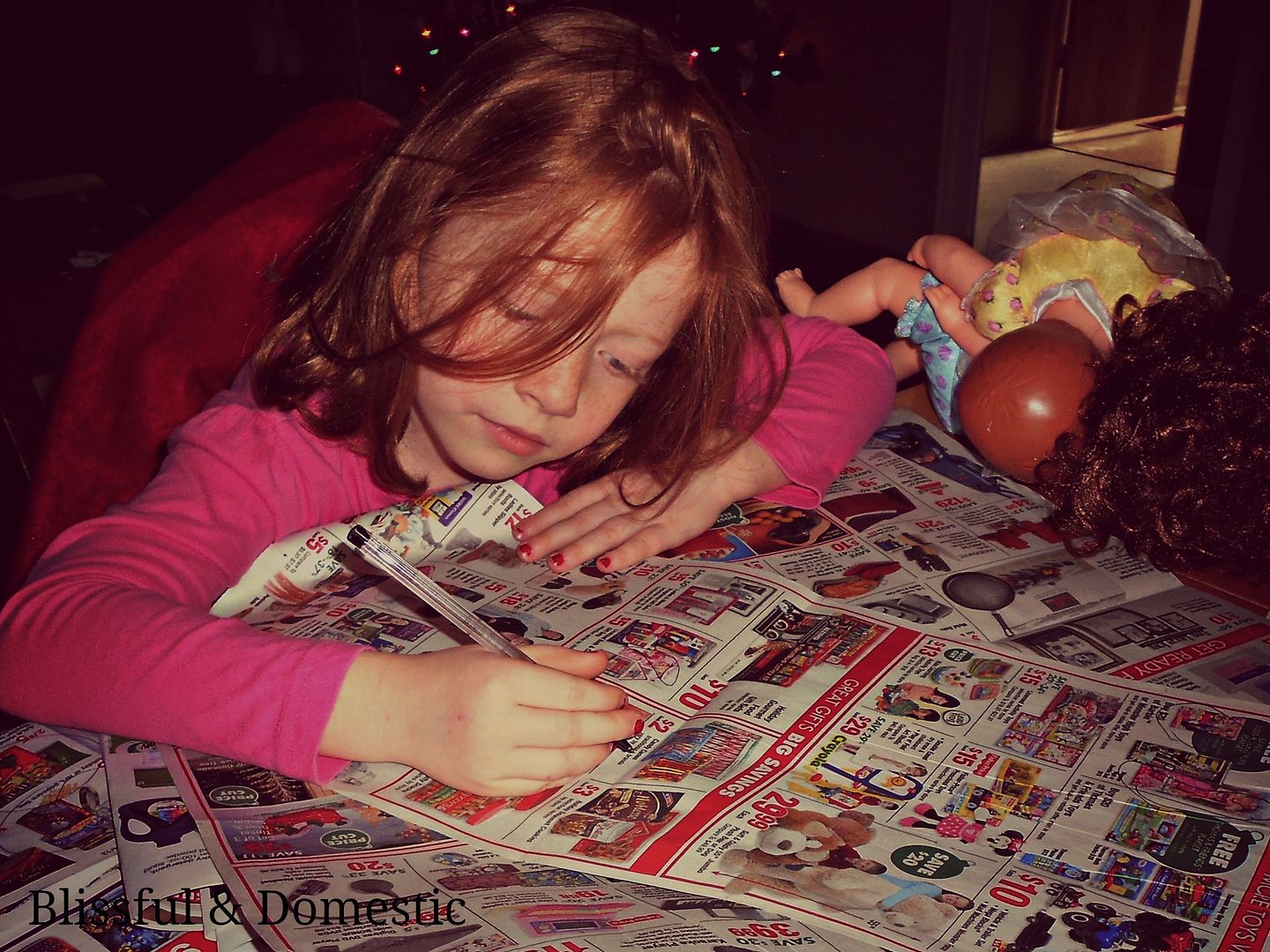 Can you believe it! 2 more days till Christmas! I am seriously just besides myself. I am like a little kid, counting down the days. We still have Santa Clause movies to watch, and Christmas goodies to be baked.
What last minute festivities are you enjoying today?
P.S.
These pictures are of Miss Priss planning out her Black Friday Shopping. The dolls and her planned a fun shopping trip. She told me they were able to find some amazing deals shopping that day! haha!
Follow me on
Facebook
Follow me on
Twitter
Browse my
Pinterest