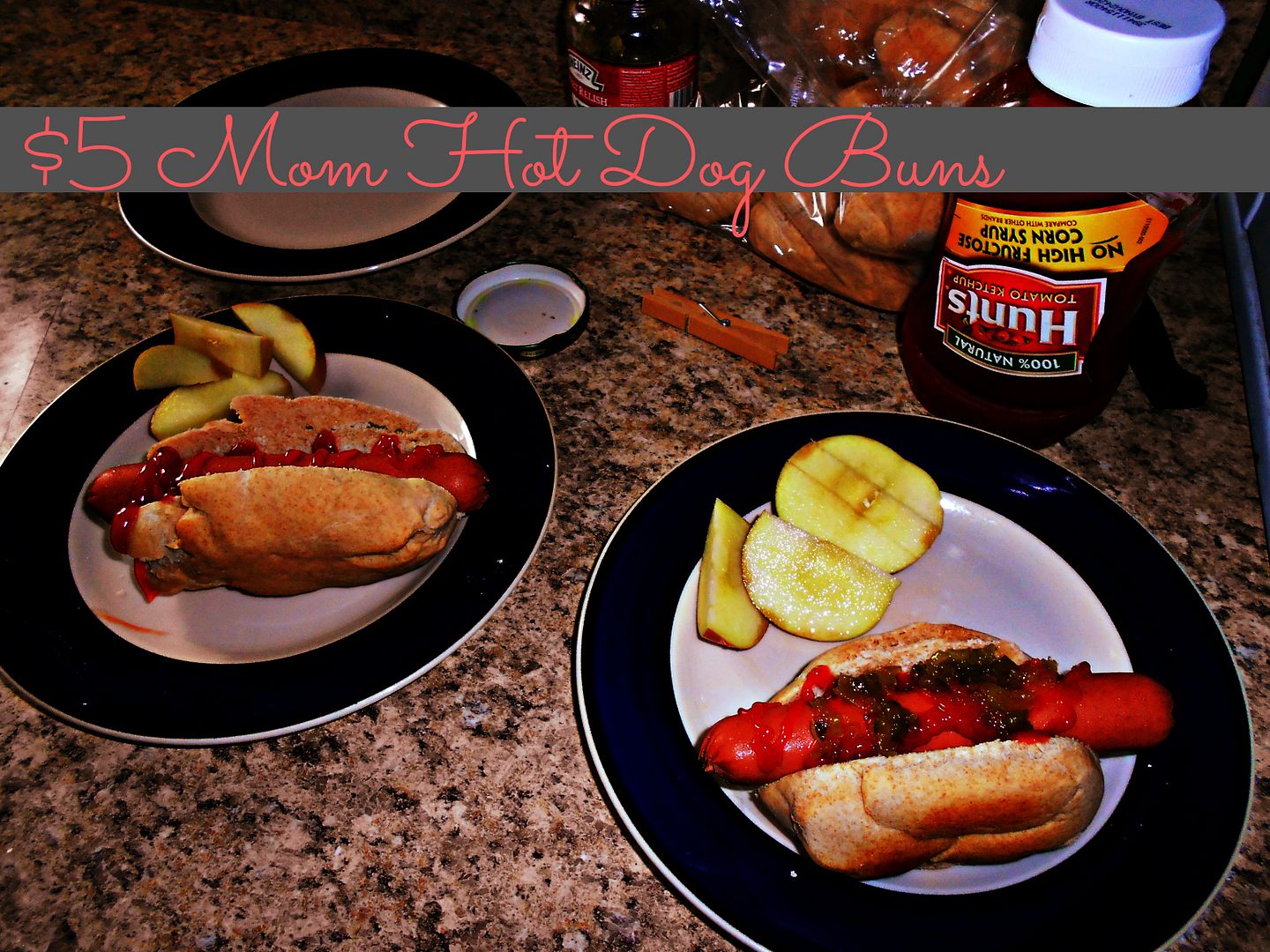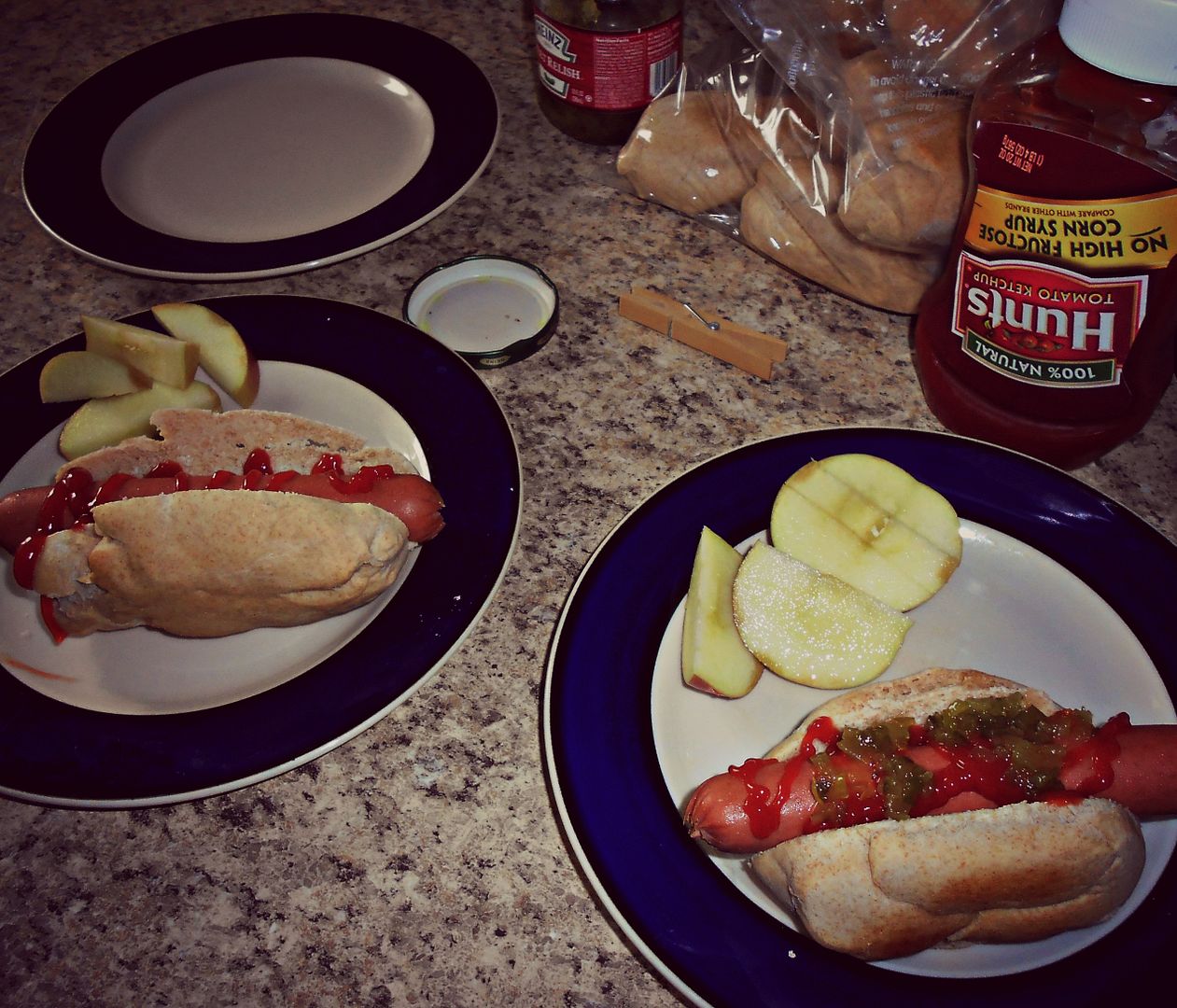 My ultimate favorite hot dog has got to be one that is loaded with all the good stuff....ketchup, sweet relish, and sometimes chopped onions.MMMMMM...good! My little miss also has a love for hot dogs and even requested them for lunch on her birthday last week. I purchased the hot dogs, made sure our toppings were in stock, and then I realized I had no hot dog buns in the freezer. I usually use
this recipe
, but decided to try out a new one this time. It is from the
The $5 Dinner Mom Cookbook
. I love all her recipe's, very user friendly and always super simple to make. We tried out her hot dog/hamburger bun recipe. It was pretty good. I think that it could have been better, but that was mostly my fault. I should have let my rolls rise the second time, but I was too impatient. I was too set on watching
Big Bang Theory
with the Hubbs, that I rushed the rising process. I definitely will not be doing that next time.
Allow your buns to rise and take their time. Then your buns will come out nice, fluffy, and oh so yummy!
Hot Dog Buns -
The $5 Dinner Mom Cookbook
1 cup hot water
2 cups white flour
1 cup wheat flour
1 tbl or 1 package active dry yeast
1 tsp sugar
1 tsp salt
1 tbl vegetable oil
1 tbl melted butter
2 tbl milk
In a mixing bowl, combine the hot water with 1 cup white flour. Add the yeast, sugar, salt, milk, and oil. Whisk together to make a "spongy" dough. Let sit for 10-15 minutes.
Add other 1 cup white flour, plus 1 cup wheat flour to the spongy dough and stir with a wooden spoon. When the dough becomes thick enough, knead it for 6 to 8 minutes on a floured surface, until it reaches the consistency of soft baby skin. Place the dough in a floured or greased bowl and let rise for 45 minutes to 1 hour.
Once the dough has risen and doubled in size, the dough is ready to be formed. Grease a baking sheet. Divide the dough into 2 halves. Then divide the halves into thirds. Form smaller dough balls into bun shapes. Remember the dough will rise again, so "flat" buns are okay. Place the buns on the greased baking sheet. Set aside and let the buns rise for at least 30 minutes in a warm place. Preheat the oven to 350'.
Bake the buns in the preheated oven for 20-25 minutes, until slightly golden brown on top. Remove from the oven and brush tops with the melted butter, and return to the oven for 2 more minutes. Remove and let cool on a rack. Cool slightly before slicing.
* You can also make this in the bread machine. Place all ingredients into your bread machine in the order listed, except for the butter, into a bread machine bowl. Set the machine on dough cycle.
Once the dough cycle is complete, flour your fingers, remove the dough and place it on a floured surface. Shape into hamburger or hot dog bun sizes. Place the buns on greased baking sheets. Set aside and let the buns rise for 30 minutes in a warm place. Continue baking as directed above.

Yeast can be stored for up to 1 year in the freezer.
Follow me on
Facebook
Follow me on
Twitter
Browse my
Pinterest