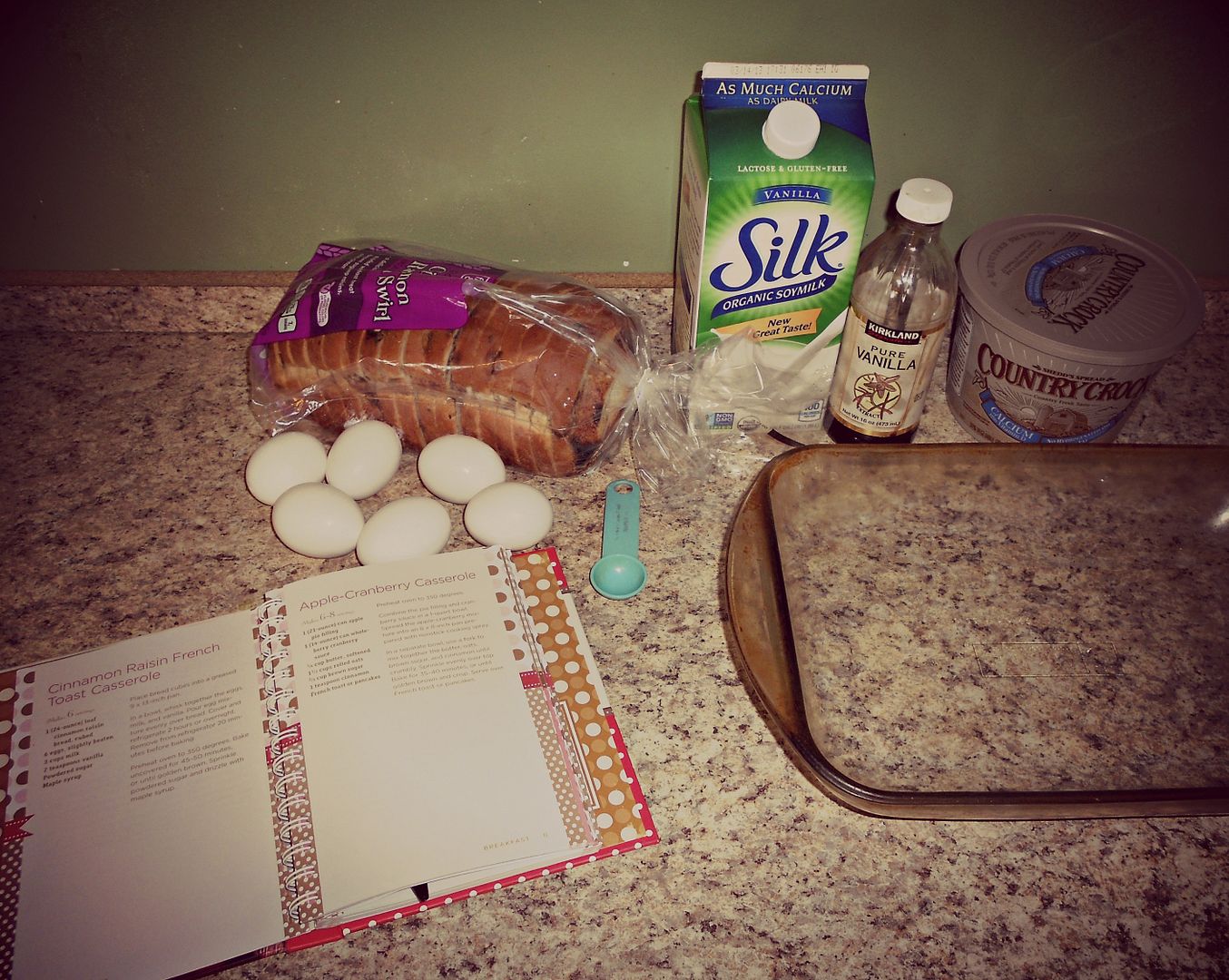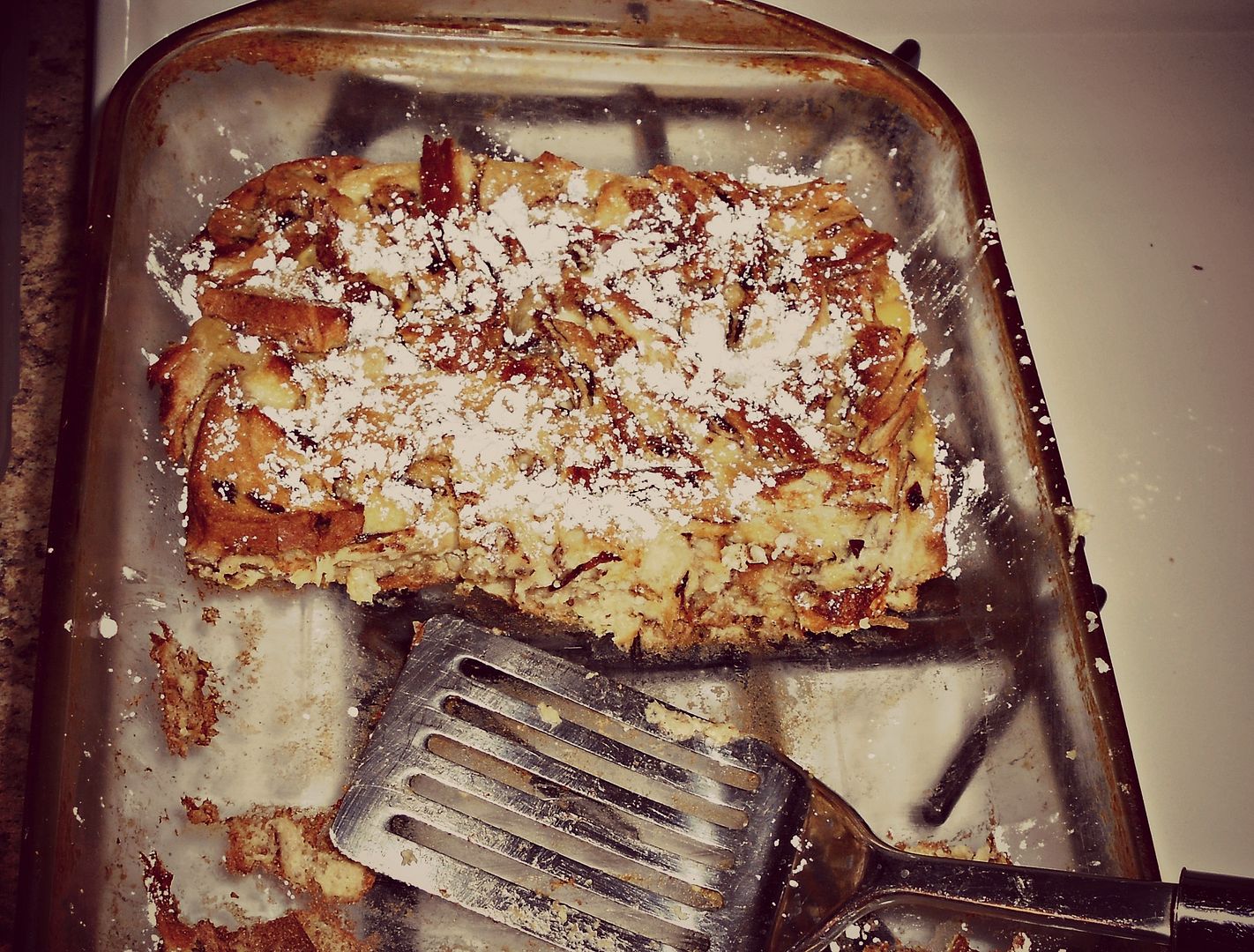 I wish these pictures did this dish more justice. It is seriously
so yummy
. I included this recipe in
this weeks meal plan
, since it was a crowd favorite at my house last last week. It was just how French Toast should be, lightly browned on the outside and soft on the inside. I then decided to simply outdo myself and paired it with some homemade syrup. OMG ladies! It was that good.
Here are the recipes, since I know you are dying to try it now too.
Raisin Cinnamon French Toast with Homemade Syrup
1 (24 ounce) loaf of cinnamon raisin bread, cubed
6 eggs slightly beaten
3 cups milk
2 tsp vanilla
powder sugar
Place bread in a greased 9x13 baking pan.
In a bowl, whisk together the eggs, milk, and vanilla. Pour egg mixture evenly over bread. Cover and refrigerate 2 hours or over night. Remove from refrigerator 20 minutes before baking.
Preheat oven to 350'. Bake uncovered for 45-50 minutes or until golden brown. Sprinkle with powdered sugar. Serve with Homemade Maple Syrup.
Maple Syrup
1 cup sugar
1 cup brown sugar
1 cup water
1 tsp maple flavoring
1/2 tsp vanilla
2 tbl butter
Bring sugars and water to a boil stirring constantly. Cook and stir for 2-3 minutes. Remove from heat and add maple flavoring, vanilla, and butter, strring to combine and to melt butter.
I store my leftover syrup in my fridge, in a mason jar. You can serve it cold or reheat in the microwave for 45 seconds. Warm syrup is just too good!
This recipe comes from the book 200 Casseroles
.
Print Recipe HERE
XO Danielle