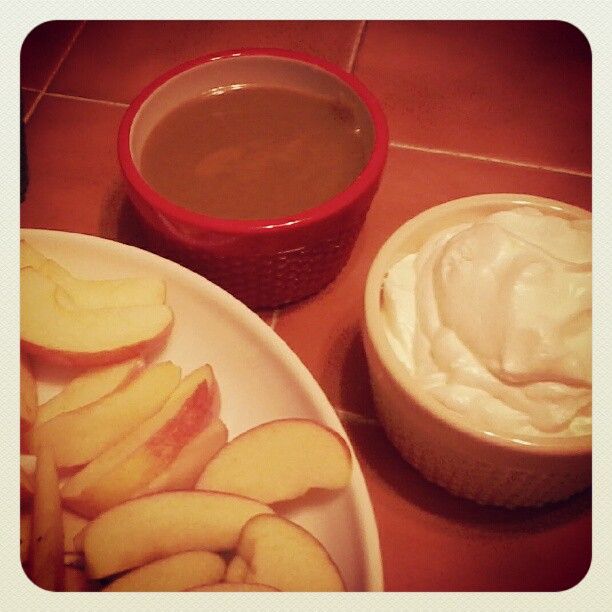 I made this for dessert a few weeks back, when my motherinlaw came over for dinner. It was SO.STINKIN.GOOD. I can't wait for you all to try it. This is a perfect winter snack, when you snuggle up on the couch with your littles or your hubby. Either way you will enjoy some cozy sweetness.
Whip Cream
2 Cups whipping cream
1/4 cup granulated sugar
This can be done with a stand mixer or a hand held mixer.
I do mine in my kitchen aide. I place both ingredients in the bowl and start my mixer on level 1. Start off slow with your setting, so you don't get cream everywhere. Work up to the high setting. As it thickens, I up my speed level. Once you see thick peaks forming, your cream is finished. Your cream should be light and fluffy.
Caramel Sauce
1/2 cup butter
2 cups brown sugar
1 cup corn syrup
1 can (14 oz) sweetened condensed soup
1 tsp vanilla
Melt butter in a saucepan over low heat. Add your brown sugar and corn syrup. Mix well. Add sweetened condensed milk simmer 10 to 15 minutes, stirring frequently until sugar is dissolved completely. Remove from heat and add vanilla.
Both of these recipes are great with apples, ice cream, apple crisp, and waffles. The possibilities are endless. What are you going to serve your caramel sauce/whip cream with?
Print Recipe
HERE
XO Danielle