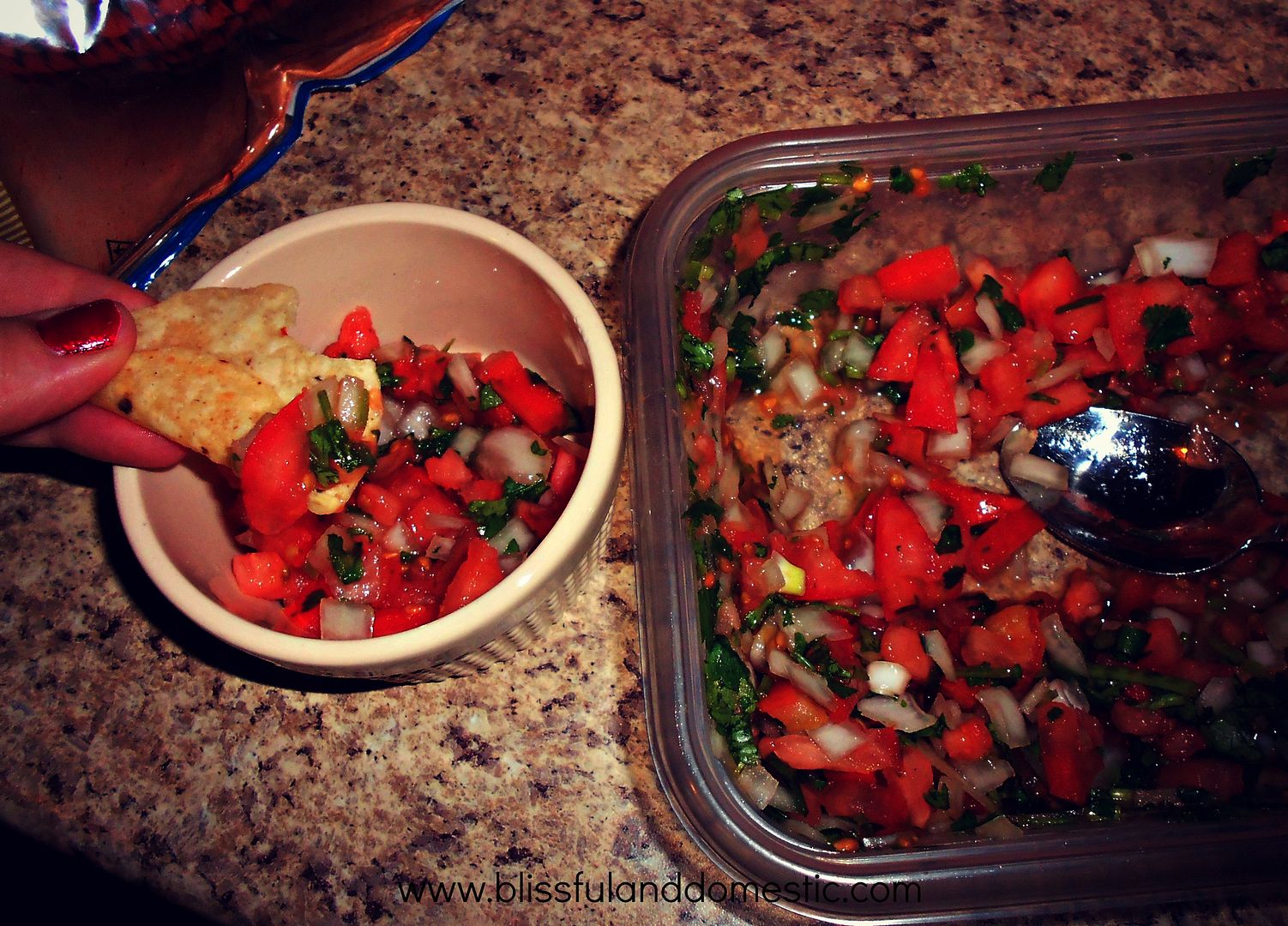 Hubby's been making Pico De Gallo lately. It smells good, taste good, and looks good. We love to have this as a snack with
fried tortilla
chips or on bean and cheese burritos. Either way we are addicted to this yumminess.
Want to make some of your own?
Pico De Gallo
1 large tomato, diced
1 small onion, diced
4 sprigs fresh cilantro
1 tbl lime juice
Add all ingredients to a small bowl and mix. Serve with
chips or on burritos. Enjoy a little fiesta with your family tonight.
Follow me on
Facebook
Follow me on
Twitter
Browse my
Pinterest