Good morning lovelies! I hope you all had a fun week and tried out some yummy meals with
last weeks meal plan
. I stuck to my meal plan, which is always something I strive to do. If you missed a few days, no worries. Just get right back to it and either finish up last weeks meal plan or start today's. Also if you are new to meal planning, check out my
How To Start Saving Section
of the blog. I have some great tips and tricks to get you started.
This week I did our
once a month staple shopping
. I ended up going to 5 stores, over a 2 day period. I went to Costco one day, with the family. The other day I hit all the other stores solo. I planned my shopping trips around when I had a church meeting. I wanted to make sure I would already be out and about before heading off in the car again.
As you can see I stocked up on my flour, grains, yogurt, and vegetables. I also purchased some dried fruit to go back into our pantry stock. I was running low on my dried fruits. We love to add dried fruits to cereal, oatmeal, trail mix, and salads. It is a perfect snack. I also am trying to rid ourselves of all potato chips. Fresh and Easy is helping me out a bit with their veggie chips. Yes I know it is still a chip, but it is a healthier alternative. I am all about picking a healthier alternative to our classic favorite snacks.
I also purchased tofu for the first time this week. I have been wanting to try it out, so then I can replace some of the meat we use. It was $2.32 at Costco for a two pack. I checked the price for a single package at Whole foods and it was $1.82. Definitely a good buy from Costco.
I will have to let you know how cooking with Tofu goes. New Post idea I think.
Anyways want to see my grocery loot this week...
Here we go....



Winco Foods: $27.59
Whole Foods Market: $33.34
Fresh and Easy: $27.89
Wal-Mart: $20.02
Costco:$59.82
Total this Week: $168.66
Total This Month: $190.62
After stocking up on my staples I still have over $200 left in my budget this month. This money will be used for
Bountiful Baskets produce.
Bountiful Baskets has been off for the Christmas holiday, which is why I purchased an extra amount of produce this week. I can not wait for them to start up again. I am working on a post to explain how I budget for Bountiful Baskets and how it all works. I am keeping my fingers crossed I can get it up this week.
Alright... onto the menu for this week. When planning a weekly menu I always ask my kids to pick a meal. This week Libby picked spaghetti and Keagan picked hot dogs. Lucky for me, I had everything I needed in my pantry for both of these meals. I love having
a staples list
. It makes meal planning so much easier! I also have a new recipe night. These nights will be added in periodically throughout the month of meal plans. On these days I always either try a new recipe or do a leftovers movie night. We heat up leftovers, pick a fun movie to watch, and eat in the living room. It is always fun for the kids.
This week I will be trying out the tofu I found at Costco. I am going to be trying
this meatloaf recipe
. Feel free to check out
my recipes page
for new ideas this week.

If you are new to meal planning, start
HERE
.
I have great tips for just starting out with meal planning.
Angle Hair Pasta with Orange-Cherry Sauce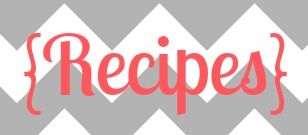 Homemade Spaghetti Sauce
1 can (28 ounces) crushed tomatoes
2 garlic cloves
1 tbl dried basil
1 tbl oregano
1 tbl dried rosemary
1 tbl extra-virgin olive oil
salt and pepper
In a medium saucepan add crushed tomatoes, garlic, basil, oregano, rosemary, olive oil, salt and pepper to taste. Simmer sauce for 15 minutes, to allow herbs and flavors to get "happy". This sauce can be stored for a week in the fridge, 6 months in the freezer, and indefinitely if canned.
Angel Hair Pasta with Orange Cherry Sauce
6 ounces uncooked angel hair pasta
1/2 pound boneless, skinless chicken breast. (cut into small chunks)
1 1/2 cups whole frozen green beans (about 9 ounces)
1 tablespoon orange marmalade
1/4 cup dried whole cherries
1/4 cup walnuts (chopped)
Cook and drain your pasta, as directed on the package.
While pasta is cooking, spray a 12 inch skillet with cooking spray. Heat over medium heat. Cook chicken with salt. Stir occasionally, until chicken is browned. Stir in frozen beans. Cover and cook for an additional 3 to 4 minutes. Stir occasionally, until beans are crisp-tender.

Mix orange juice and cornstarch until smooth. Stir orange juice mixture, marmalade, and cherries into chicken mixture. Heat to boiling. Stir occasionally. Cover and cook until chicken is no longer pink and beans are tender. Add your angel hair pasta to the chicken mixture.

Sprinkle Walnuts over pasta/chicken mixture and serve.
If you would like our walnuts toasted you can bake them in the oven. Bake @350 for about 10 minutes, stirring occasionally. Cook until golden brown. You can also cook them in a skillet for 7-8 minutes.
Cheesy Broccoli Soup
1 can (10 3/4 ounce) condensed cheese soup
1 soup can filled with water
2 cups fresh broccoli (frozen can used also)
For a nutritional boost add 1 tbl of flax seed & wheat germ. Your family gets a boost of fi

b

er without even knowing.
Beef Taco Skillet with Cornbread Waffles
1 can condensed tomato soup (10 3/4 ounce)
-Cook beef in skillet until browned. Stir often to separate the meat. Pour off fat. Stir in soup, salsa, and water. Heat to a boil. Reduce heat to low and cook for 5 minutes. Stir. Top with cheese and serve over cornbread waffles.
To make corn bread waffles use the ready made cornbread mix found on www.blissfulanddomestic.com Cook cornbread in a waffle maker instead of the oven.
You can also serve over rice for all you non-cornbread lovers.
Lasagna
1 lb. ground beef
1 jar (1 lb. 8 oz.) Ragu® Old World Style® Pasta Sauce
1 container part-skim ricotta cheese (15 oz.)
2 cups shredded part-skim mozzarella cheese (about 8 oz.)
1/2 cup grated Parmesan cheese, divided
2 eggs
12 lasagna noodles, cooked and drained
Preheat oven to 375°. Brown ground beef in 12-inch skillet; drain. Stir in Pasta Sauce; heat through.
Combine ricotta cheese, mozzarella cheese, 1/4 cup Parmesan cheese and eggs in large bowl; set aside.
Evenly spread 1 cup meat sauce in 13 x 9-inch baking dish. Layer 4 lasagna noodles, then 1 cup meat sauce and 1/2 of the ricotta cheese mixture; repeat. Top with remaining 4 noodles and sauce. Cover with aluminum foil and bake 30 minutes. Remove foil and sprinkle with remaining 1/4 cup Parmesan cheese. Bake uncovered an additional 5 minutes. Let stand 10 minutes before serving.
BBQ Baked Beans

2 cans of pork and beans
1 bottle of BBQ Sauce (I use the Kroger brand)
3 tbl. of ketchup
about 1/4 cup of brown sugar (I eyeball this and go with what feels right)

Pour all items into your crockpot set on the low setting and forget about till dinner time.

* I also sometimes use bacon if I have it


When making homemade spaghetti sauce, make a doubled recipe. Divide it into 2-cup (meal size) portions and freeze in freezer safe containers or freezer Ziploc bags. Then you will always have fresh, homemade spaghetti sauce ready for you.
Also if you double the recipe when making spaghetti you will have sauce already for when lasagna night rolls around this week. Planning ahead means less time in the kitchen.

This weeks printable shopping list, menu plan, and recipe can
be found
HERE
Let me know if you have any troubles.
Y
ou can find more recipes in my
Let's Eat
section and money saving tips below.
Cut Your Grocery Bill in Half
Freezing Your Milk
Living on $14,000 a year
How Does She Q and A
Breakfast and Lunch: Meal Planning and Saving Tips
Fresh Produce All Month Long
Save Money at Costco
Weekly Menu Plans + Printable Shopping Lists
Happy Shopping Lovelies and
have a wonderful week!
Follow me on
Facebook
Follow me on
Twitter
Browse my
Pinterest