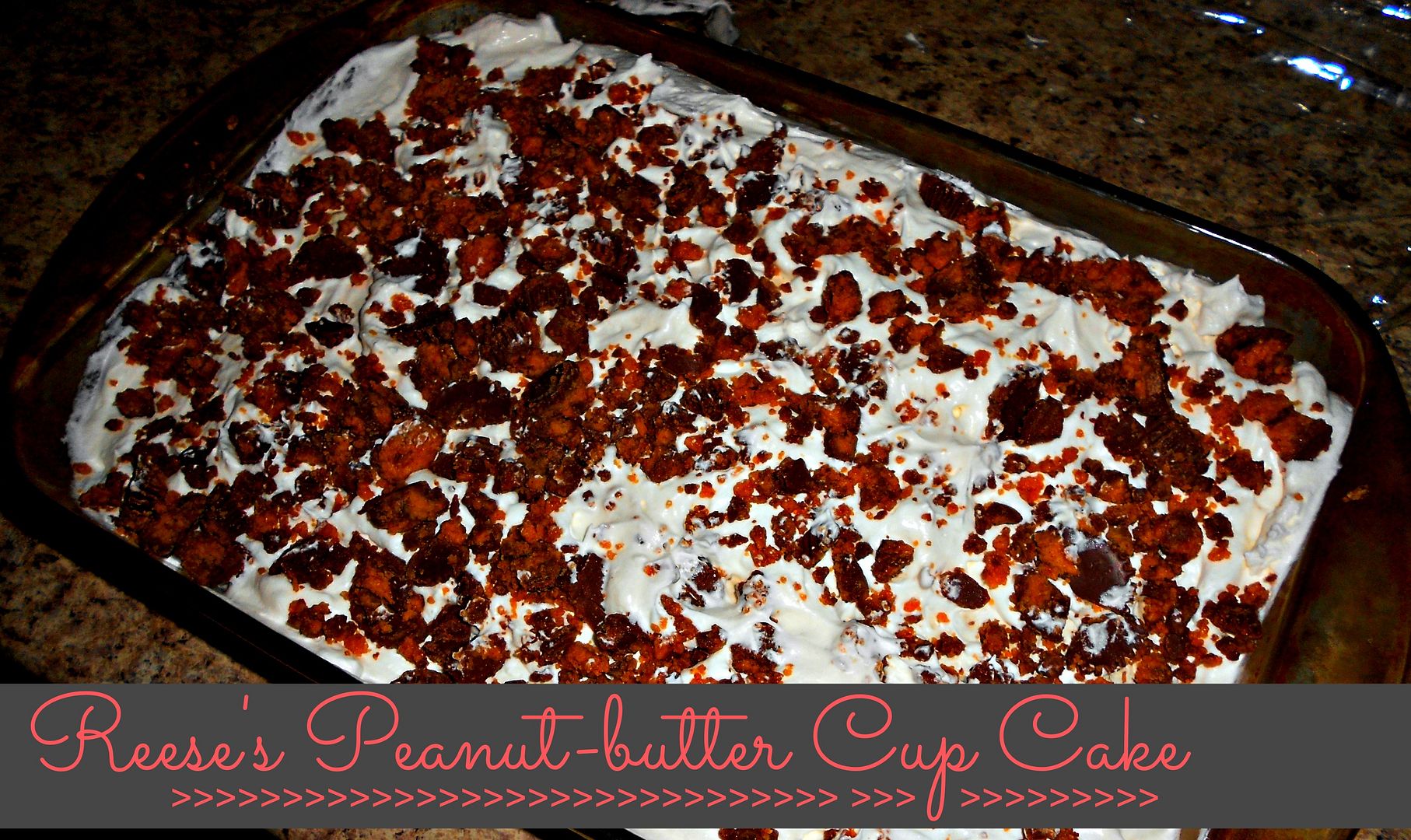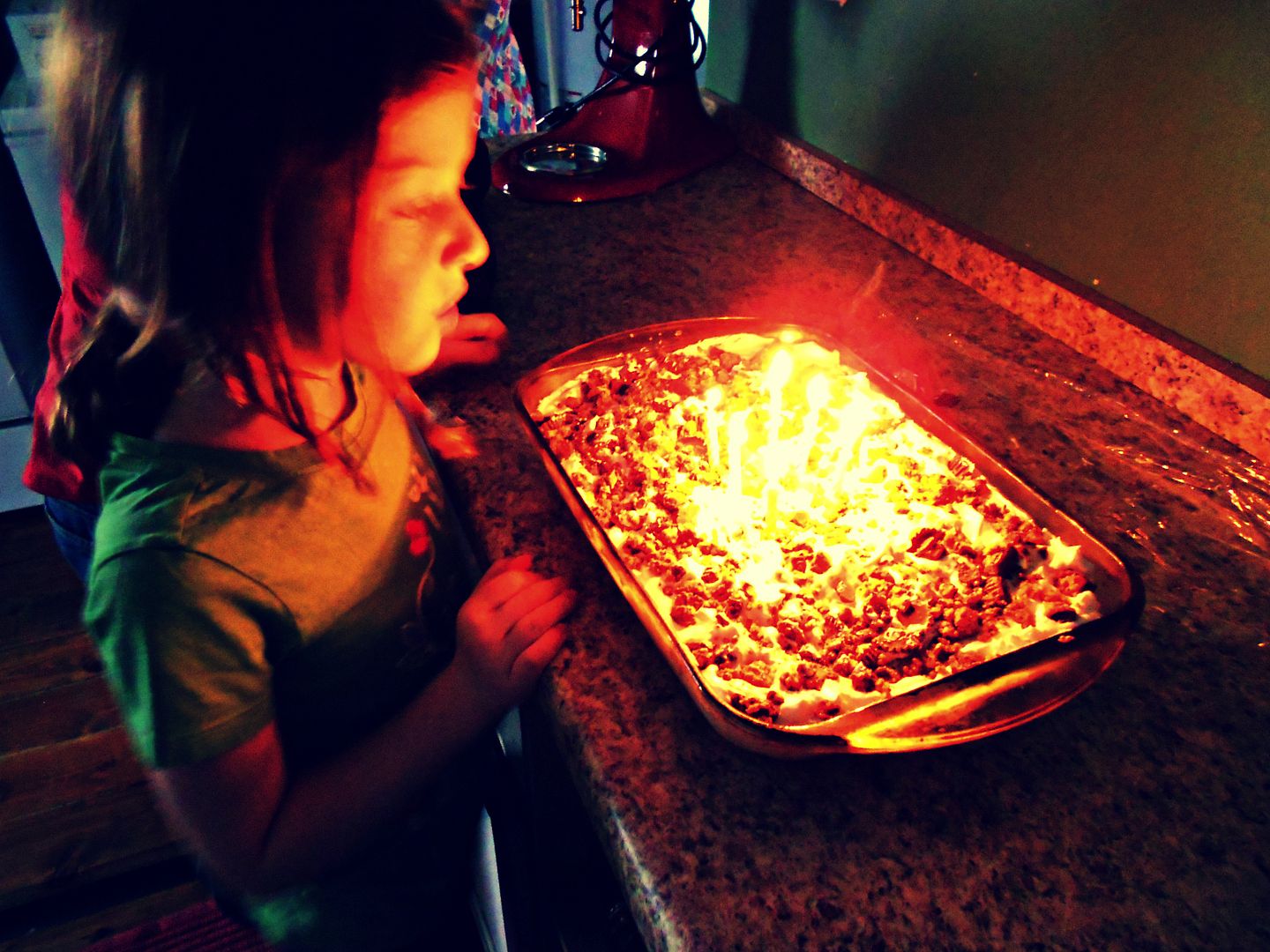 Yesterday was Libby's birthday. She turned the big 6 this year. She is feeling a whole lot wiser and a lot cuter
(her words not mine)
. Tradition allowed her to pick the menu for the day. This menu included a run to
Krispy Kreme
for some much needed sugary goodness. We had hot dogs for lunch and her favorite,
homemade spaghetti sauce
over noodles for dinner. She was quite proud of how the menu turned out. We meet our carb quota yesterday. I am still feeling the overdose on carbs. The thing that really did me in was the cake she requested. She wanted a completely chocolate cake. I decided to do my own version of her request, with items I had on hand. Below is the recipe. We ended up going into food storage to see what I had, that needed to be used. I went with a Reese's Peanut-butter Cup cake. Seriously....IT.WAS.SO.GOOD. We sang, we ate, we slowly slipped into our sugar comma. Basically the best birthday ever, in my red heads opinion.
Here's the semi-homemade recipe for you guys and gals.
No judging on all the sugar consumed yesterday.
Birthdays happen once a year and we believe in celebrating them in style!
Reese's Peanut-

B

utter Cup Cake
1 box Devils Food Cake Mix
1 tub of cool-whip
1 bag of Peanut-butter cups, unwrapped + crushed
Bake your cake mix according to the package directions. I baked mine in a 9x13 pan. Once the cake is completely cooled, frost it with the container of cool-whip. Top with crushed pieces of peanut-butter cups. Store in the fridge and enjoy!
See you later for some features and
the Feature Friday Linky Party
Follow me on
Facebook
Follow me on
Twitter
Browse my
Pinterest