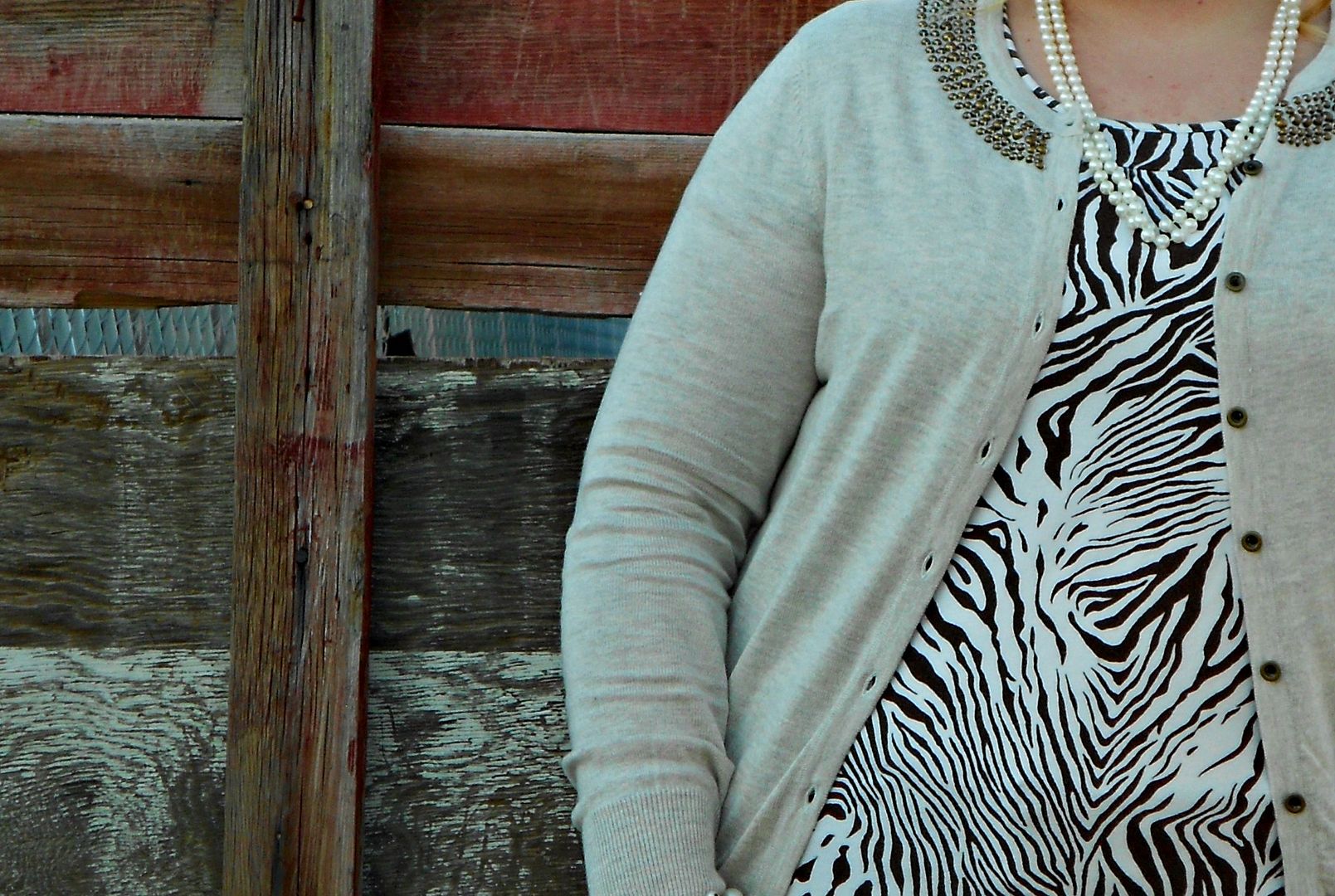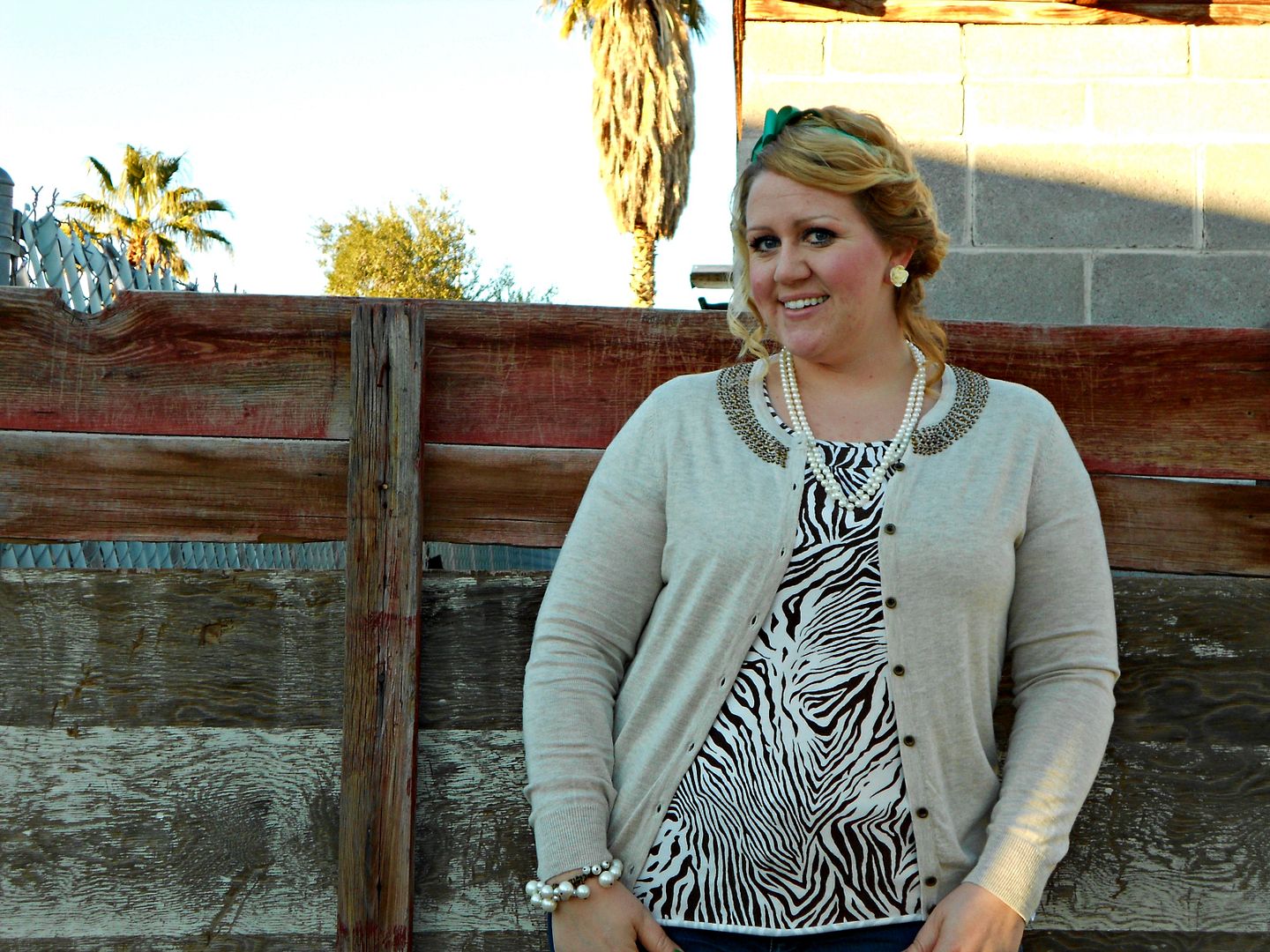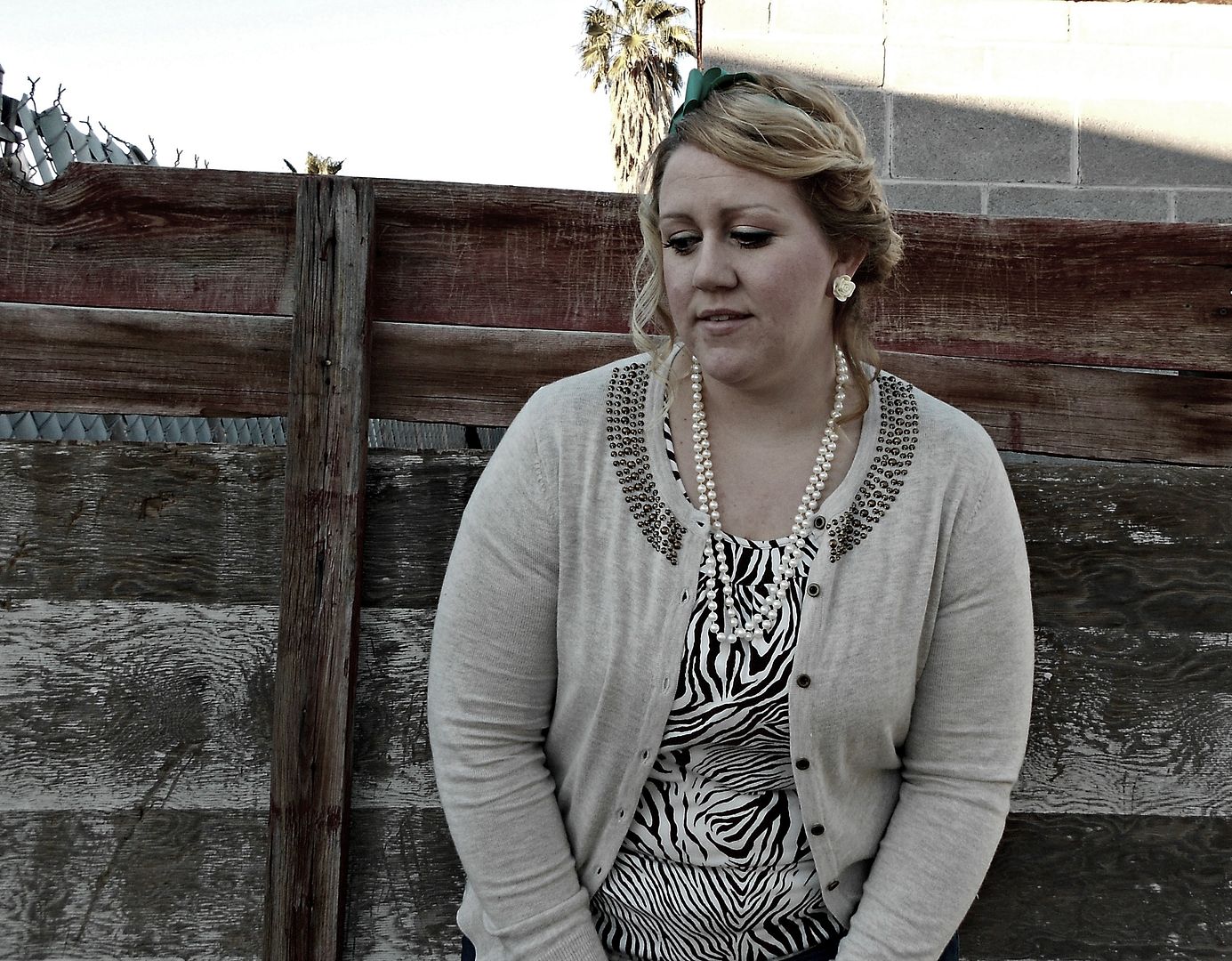 Cardigan: Target, Shirt: Thrifted, Pants: Kohl's, Pearl Necklace: Thrifted, Earrings: Along For The Ride, Bracelet: Gift, Headband: Payless
,
Hair Tutorial: Vintage B

a

ck Roll
Part of my
"Grow" Experience for 2013
is to get in front of the camera. Being a blogger sometimes you are in front of the camera, but a lot of times you are behind it. You are in the background, while your food and crafts are in the spotlight. I love being in the background. I am super comfy there. No one cares if I am wearing sweats, hair not brushed, and teeth still not brushed. Quite an image right? My husband is one lucky fellow, let me tell you. Well I bought myself a tripod for my camera. It was a Christmas gift to me. Merry Christmas Danielle! I love it! I am just now figuring out how to channel that inner photographer. Oh and not feeling awkward in front of the camera would be nice too. Any tips lovelies? I have been trying to channel my inner
Ash Pants
, but am having a hard time. I am thinking just practice makes perfect right?
Follow me on
Facebook
Follow me on
Twitter
Browse my
Pinterest