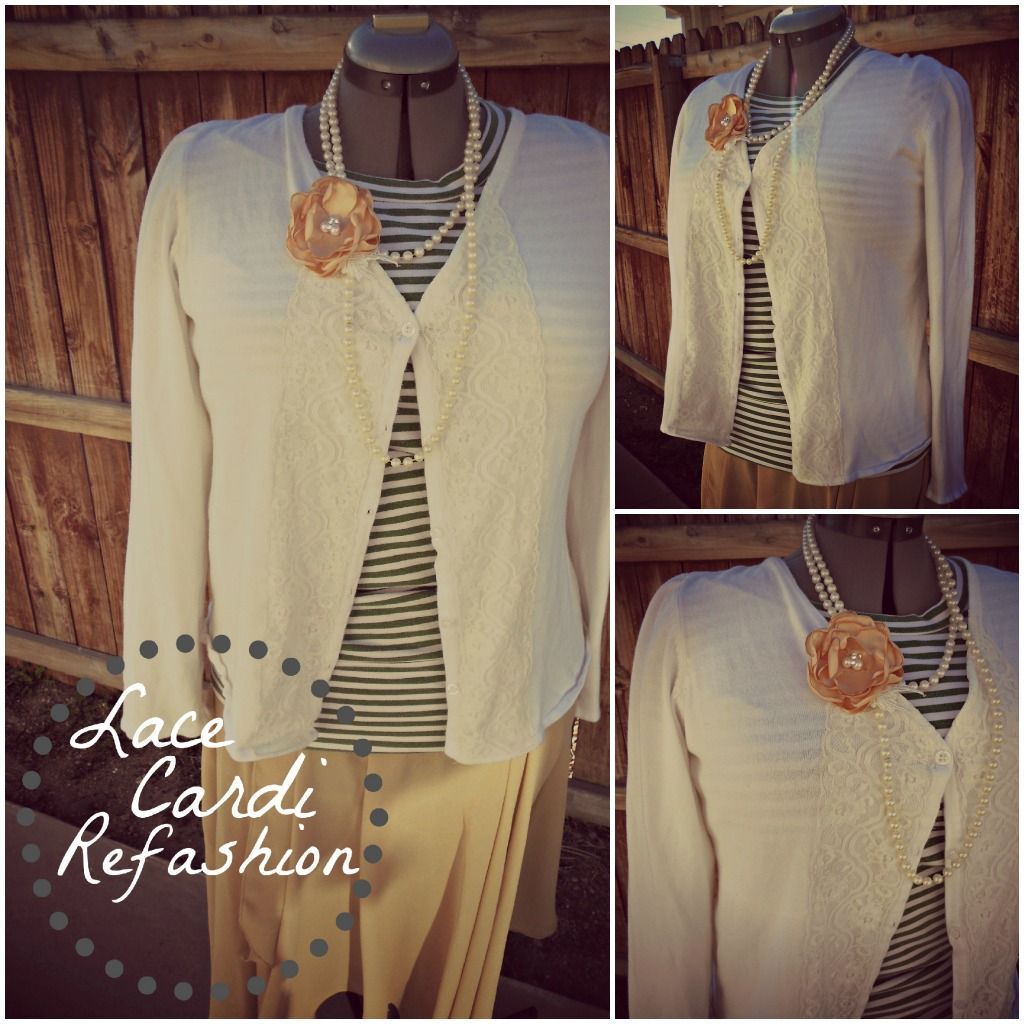 I am back this morning with another sweater refashion. I found this white cardigan at one of my favorite thrift shops. They were having a half off sale on orange tags. This sweater was suppose to be $2 and I got it for $1. I then grabbed some
floral lace trim
and got to sewing.

This was another one of those simple 20 minute or less projects. I pinned and sewed it very much the way I did
this cardigan refashion
. My lace that is over lapping at the top, was tucked under and sewn afterwards. I wanted to make sure all my raw edges were tucked in and sewn.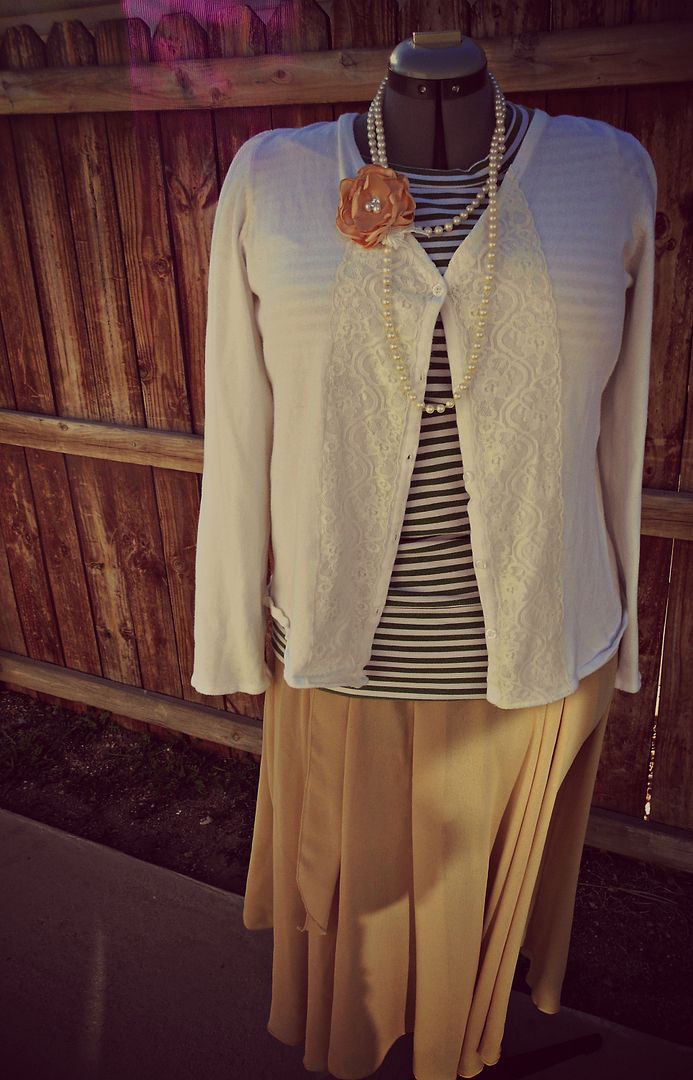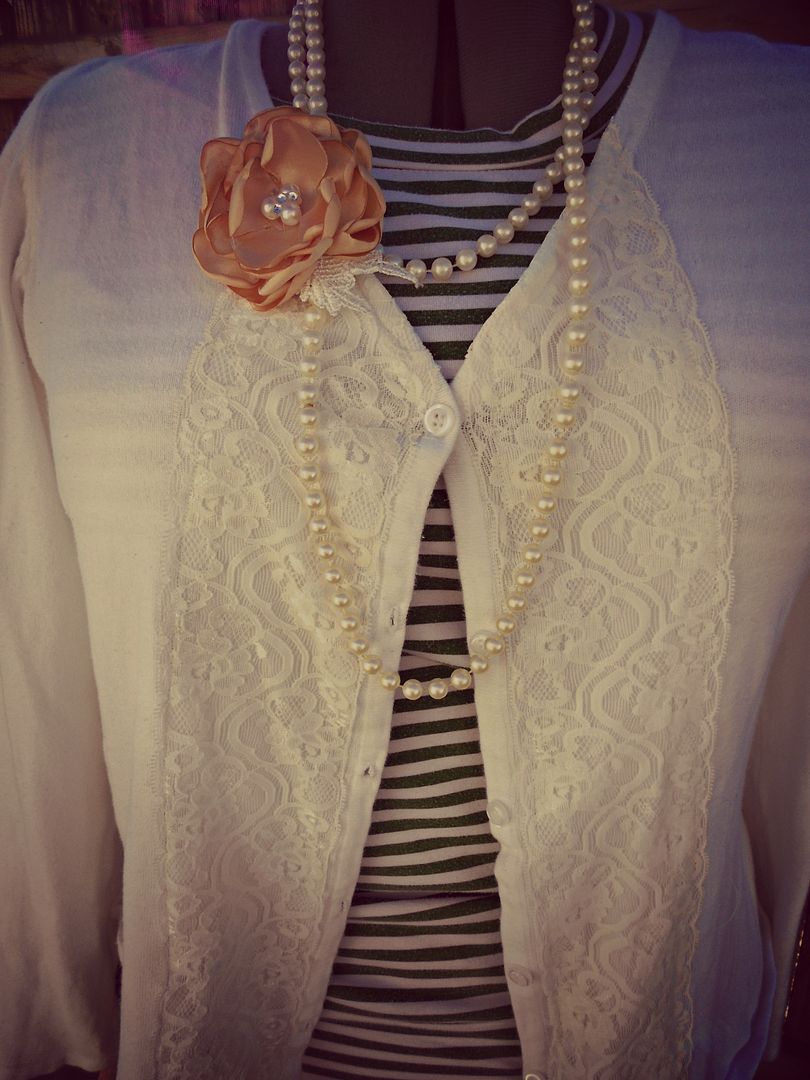 Afterwards I paired my new refashioned sweater with my favorite pearls and thrifted skirt. Simple and classy.
{Fashion Budget Breakdown}
Sweater - $1
1 yard Lace Trim - $2.99
Total Refashion Cost-
- $3.99
(I still have left
over lace for more projects)