Happy

New Year

s

Lovelies!

I am ready to get 2013 off with a bang! Organization and thrifty living are where it is at this year. I am giving ya'll the memo now. I am also going to help you all on the journey to continually living a thrifty life style. I created a section of the blog to help you get started saving. Check it out

HERE

. I broke it all down to a few simple tips and tricks.

Recently we revamped the way we shop. I love changing things up and seeing how we can save. I am still a huge advocate for

once a month shopping

. It seriously saves us so much! I still shop once a month to keep our

staples in stock

and ready to go. Recently though we decided to cut back on meat and eat more of a plant based diet. We use

Bountiful Baskets

now, which is A-MAZING! I will be blogging about that soon.

Promise.

Every week I get our

fruit/veggie

basket and I quickly come up with a meal plan, based on those items and what we have in our pantry. I then go and shop for whatever else we need to round out our menu. I usually don't have to spend very much, since I stock up

my staples

at the beginning of each month. I also try to price match at Wal-Mart and use coupons, which is something I can discuss in another post as well.

This year I will be sharing a new meal plan every week. They will consist of seven meal ideas, recipes, and

a

printable shopping list. Being organized is KEY to saving money. I just want to make it a little easier on you and me too. Every meal plan is one that my own family has tried and loved. I will also show you what I bought each week and price matched. If you are new to meal planning, start

HERE

. I have great tips for just starting out with meal planning.

Here is what I bought this week: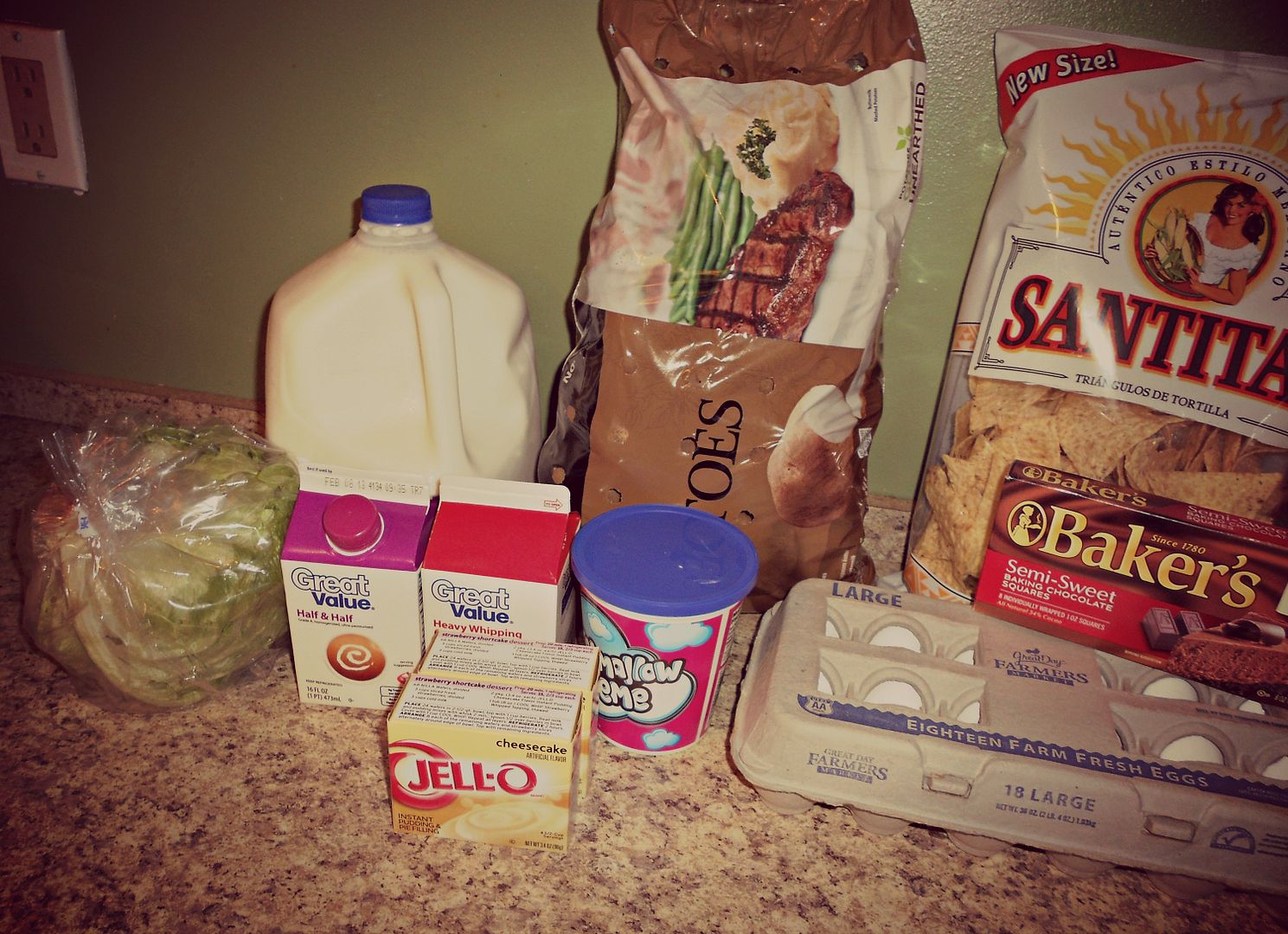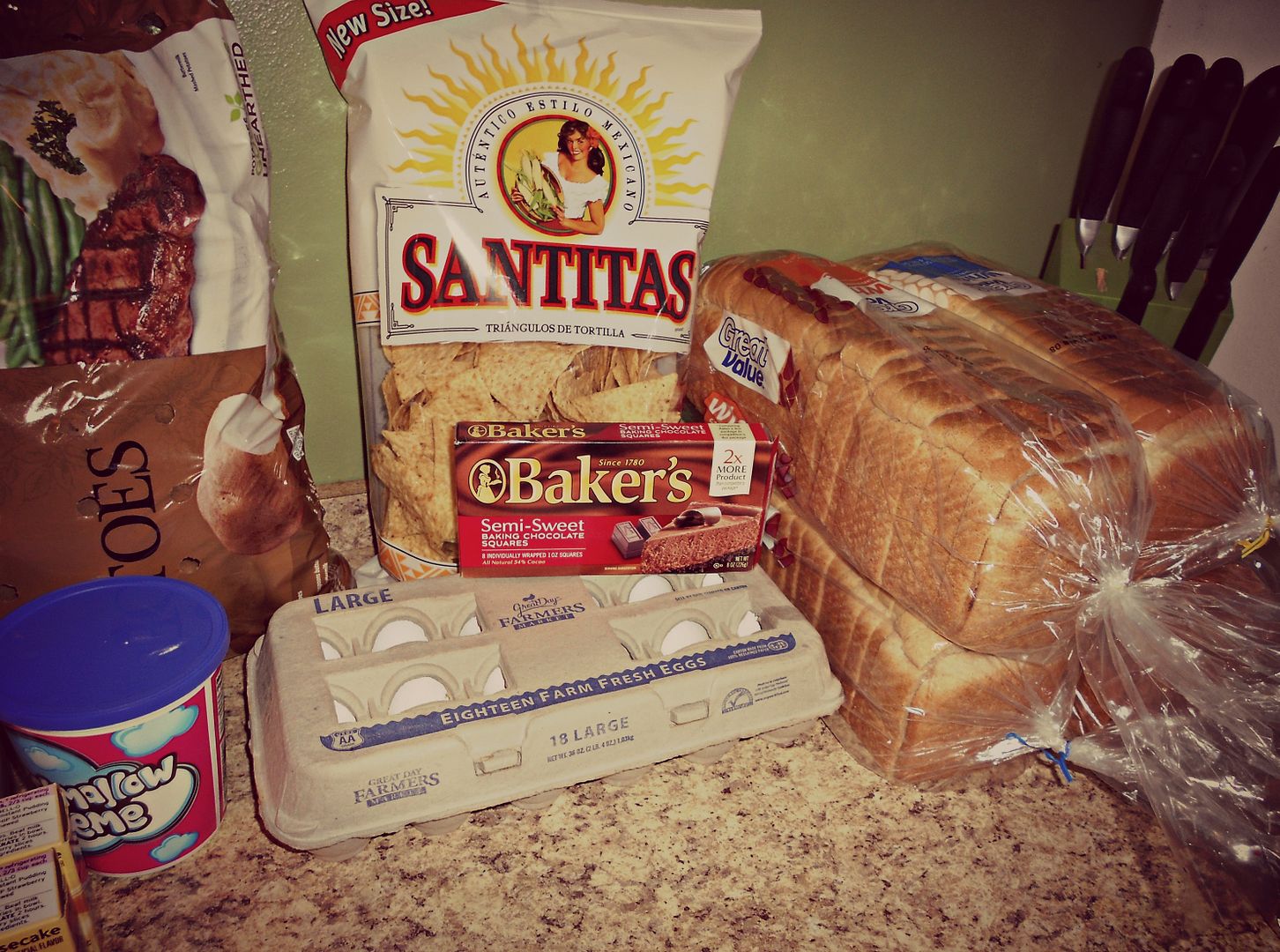 This week
Smiths Grocery Store
is having a great sale on bread. 2 loaves of bread for $1. I couldn't pass that up. I bought 4 loaves. I have one loaf out on my counter and I put the other 3 in my freezer. They will be used for lunches or for meals later in the month.
Potatoes are also on sale this week. I got a 10lb. bag for $2
I
price matched
the tortilla chips and got them for $1.88
These are for New Years Eve. We had to have our chips to snack on:)
I also price matched my milk. I got it for $2.68.
50 cents cheaper then the listed price at Wal-Mart
Everything else were items I needed for this weeks meals and for some last minute New Years Eve baking.
All the other items in this weeks meal plan were found in my pantry.
Total Spent - $21.96

*Check and see if these sales apply to your area.

Most meal recipes do not include a side dish, unless otherwise linked and noted. I am leaving that one up to you :) I serve all my meals with a vegetable or fruit.
French Toast wit
h Fruit
Glazed Teriyaki Chicken Stir-fry Sub
Huevos Rancheros
Macaroni and Cheese with Garlic Bread
Grilled Cheese Sandwiches and Tomato Soup
Twice Baked Potatoes with Veggies
BBQ Chicken

Lettuce Wraps
with
Creamy
Souper Rice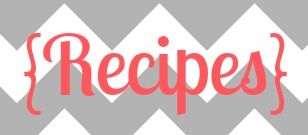 French Toast
1 egg
1 tsp. vanilla extract
1/2 tsp cinnamon
1/4 cu milk
4 slices of bread
mix all ingredients, except bread. Dip bread slices into egg mixture. Coat both sides of bread. Cook on a griddle or skillet, until bot sides are browned. Serve with powdered sugar and syrup. We also served fresh pineapple with ours.
* I doubled this recipe
Glazed Teriyaki Chicken Stir-fry Sub
1/4 cup Ho
ney Dijon Mustard
2 tbl. teriyaki
sauce
1 tbl sugar
1 tbl. ginger
1 tbl red wine vinegar
1 tbl vegetable oil
1 pound boneless, skinless chicken breast
(cut into thin strips)
1 cup coarsley chopped red or yellow bell peppers
1/2 cup chopped red onion and tomatoes
2 cups shredded lettuce
4 Hero Rolls
(I will be using this recipe)
Combine mustard, teriyaki sauce, sugar, ginger, and vinegar in a small bowl; set aside. Heat oil in skillet or wok on high heat. Stir-fry chicken for about 5 minutes, until chicken is no longer pink. Add vegetables and stir-fry for 2 minutes, until just tender. Pour sauce over stir-fry vegetables and cook 1 minute. Arrange lettuce on rolls and top with equal portions of stiry-fry. Close rolls and serve warm.
* You can substitute pork or steak for chicken
Huevos Rancheros
8 ounces bulk chorizo sausage
6 flour tortillas (6 to inches in diameter)
1 1/2 cups warm salsa
6 fried eggs
1 1/2 cups shredded cheddar cheese
sour cream (optional)
Cook and stir sausage until done; drain. Spread each tortilla with a spoonful of warmed salsa. Top with a fried egg, shredded cheese, and a dollop of sour cream.
We like to serve ours with some fruit and orange juice.
Macaroni and Cheese with Garlic Bread
1/3 cup softened butter or margarine, plus 2 tbl for topping
1/3 cup

all-purpose flour
3 cups milk
1/2 cup sour cream
4 ounces cream cheese, cut into small pieces
2 tsp salt
1/4 tsp ground nutmeg
1 1/2 tsp dry mustard
1/4 tsp cayenne pepper
1/2 tsp ground black pepper
4 cups cheddar cheese
1/2 cup grated

Parmesan

cheese
1 pound cooked elbow macaroni
1 1/2 cup fresh bread crumbs
Preheat oven to 350'. Grease a 3-quartt

baking dish and set aside.
In a large saucepan over medium heat, combine 1/3 cup

of the

butter and flour. Stir until smooth. Slowly add milk and continu

e

stirring until thickened and smooth. Add the sour cream and cream cheese, stirring to combine. Add the salt, nutmeg, mustard, cayenne, and black pepper. Mix well. Stir in the Cheddar Cheese and

Parmesan

Cheese. Add the elbow macaroni and mix well. Pour into a greased baking dish.
In a small bowl, combine 2 tbl of melted butter and the breadcrumbs. Spread on top of the macaroni dish. Bake for 40 to 45 minutes, or until bubbling around the edges.
* Serve with Garlic bread or French bread
Twice Baked Potatoes with Veggies
6 medium russet potatoes
6 tbl butter or

margarine
1/2 cup milk
1 1/2 cups shredded cheddar cheese
salt and pepper
sour cream for serving
chopped green onions for serving
Oven Method
Preheat oven to 400'. Pierce the potatoes with a fork and place them o
n a baking sheet. Place the potatoes in the oven and bake for 1 hour, or until the potatoes are soft when pierced with a fork. When the potatoes are just cool enough to handle, halve them lengthwise and carefully scoop the flesh int

o

a large bowl, leaving 1/4

-inch-thick potato shells.
In a small saucepan melt 2 t

ablespoons

of butter. Brush on the potato shells and season with salt and pepper

. Bake the potato shells for 15 minutes. Whi

le the potato shell

s

are baking, add the remaining 4 tablespoons of butter, the milk, and the cheese to the potatoes. Mix until just blended (do not beat).

Season

with salt and pepper to taste. Spoon the potato mixture into the potato shells and bake for 10-15 minutes, or

until

browned.
Serve each potato with a

dollop of sour cream and some green onions.
*

We serve this with veggies and make it a meatless night.
Creamy

Souper Rice
1 can (10 3/4

ounces) Cream of Mushroom Soup
1 1/2 cup chicken broth
1 1/2 cups uncooked instant white rice
1 tbl par

mesean cheese
freshly ground black pepper
Heat the soup and broth in a 2 quart saucepan over medium heat to a boil. Stir the rice and cheese into the saucepan. Cover the saucepan and remove from heat. Let stand 5 minutes. Fluff rice with a fork. Serve with the black pepper and additional

Parmesan

cheese.
Homemade BBQ Sauce
This is a great substitute for store bought sauce.
1 onion, finely chopped
2 tablespoons butter
1 can tomato sauce (8 oz.)
1/4 cup brown sugar
1/4 cup honey
2 tablespoons Worcestershire sauce
2 tablespoons molasses
1 tsp dry mustard
1/4 tsp salt
1/2 tsp chili powder
1 tablespoon cider vinegar
1 tablespoon water
Sauté onion in butter until soft. Add remaining ingredients and stir to thoroughly combine. Let simmer over low heat for 15 minutes, stirring occasionally.

This week you will be purchasing a whole jar of salsa, but will only be using about 1/3 of it in the Huevos Rancheros meal. You can use up your leftover salsa by making
fried tortillas
and having them as a snack or a quick lunch. It can also be used in
Crock-pot Chicken Salsa
.One other idea is to use any leftover cheese, salsa, and tortillas for breakfast burritos in the morning. Yum!
I love to think of leftovers as free food. It is reusing something, that others may have just tossed in the trash. You are getting more bang for your buck when you use up your leftovers. Be sure to include them in your lunch menus this week too!

You can print this weeks recipes, shopping list, and menu plan
HERE
Y
ou can find more recipes in my
Let's Eat
section and money saving tips below.
Cut Your Grocery Bill in Half
Freezing Your Milk
Living on $14,000 a year
How Does She Q and A
Breakfast and Lunch: Meal Planning and Saving Tips
Fresh Produce All Month Long
Save Money at Costco
Weekly Menu Plans + Printable Shopping Lists
Happy Shopping Lovelies and
have a wonderful New Years!
Follow me on
Facebook
Follow me on
Twitter
Browse my
Pinterest