Happy Monday Lovelies! I have our fourth menu plan for this month. I am trying to stay on top of this meal planning thing. The whole typing it up and stuff takes a while, but I am always thankful for the time spent when I hear from all you lovelies. You give me the motivation I need to constantly keep these menu plans going each week.
Oh and my Glee soundtracks help the typing go a bit faster as well.
This week I realized I miss judged how much milk I would need. We just recently switched from 2% milk to soy milk. I am still trying to figure out how much of this stuff my family is going to consume each month. Silk milk (soy milk) is so tasty. We are all just drinking it up, which means I had to go back to Costco this week and get more. We did freeze some last week,
just to see what would happen
. I am happy to report it thawed out perfectly. It actually freezes better than regular milk.
At least I think so.
This week I received a lot of goodies from Bountiful Baskets
Here's my Bountiful Basket Loot this week: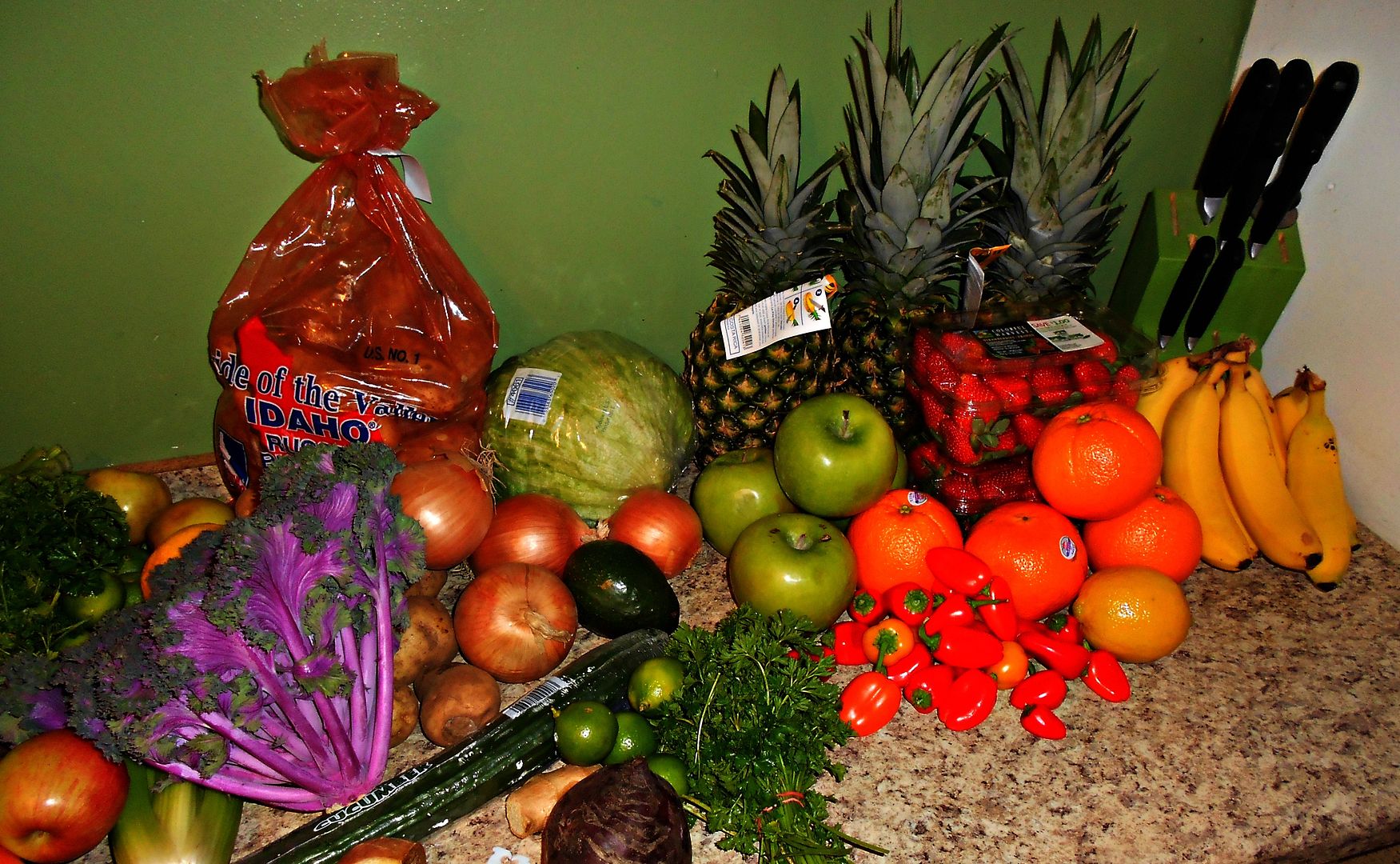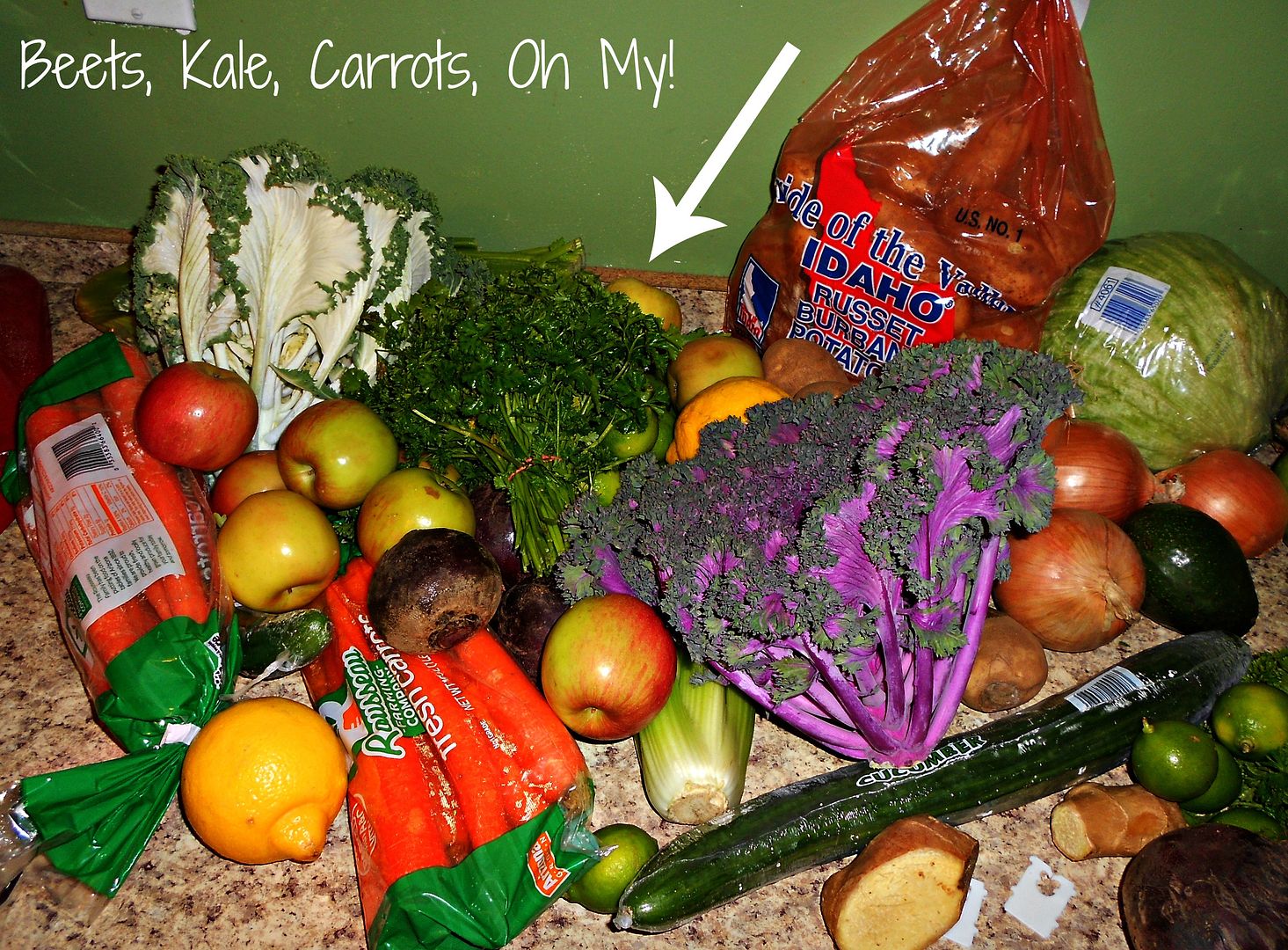 I will be drinking a lot of smoothies this week. Yum!
and here is my weekly $$ breakdown.....
Fresh and Easy
1 dozen eggs - $1.89
Italian Loaf of bread - $ .98
Cinnamon Raisin Bread- $3.39
Mushrooms - $ .98
Veggie Hot Dogs - $4.19
Garden Tomatoes - $1.96
Smiths
Bananas - $2.45
Nappa Cabbage - $1.04
Maple Flavoring - $2.00
Colgate Toothpaste x2 - $2.00
Costco
Silk Milk - $6.99
Silk Milk - $6.99
Baking Soda - $6.59
Bountiful Baskets
1 Conventional Basket - $16.50
2 Juice Pack Add Ons - $16.00
Total Spent This Week - $73.95
Total This Month: $346.14
I still have $53.86 left for produce and such this month.
* I love showing the breakdown of each week. It keeps me accountable and also I hope it is showing you that budgeting will save you money. You can eat healthy, delicious meals and still live within your budget. This is the biggest key to saving money. Set a budget a
stick to it
.
Now onto this weeks meal plan.
I am super excited to share this week. I am sharing my FAVORITE maple syrup recipe, a yummy meatball recipe, and a brand new French toast recipe. Oh my goodness this thing is yummy! It comes from my newest acquired cookbook
200 Casseroles
- BEST.BOOK.EVER!

If you are new to meal planning, start
HERE
.
I have great tips for just starting out with meal planning.
Fettuccine with Sweet Red Pepper Sauce
Hot Dogs with Baked Beans
Philly Cheesy Chili Dip with Tortilla chips and Veggies
Swedish Meatball Sandwiches
Delightful Apricot Chicken
Raisin Cinnamon French Toast with Homemade Syrup
Leftover Night or Try a New Recipe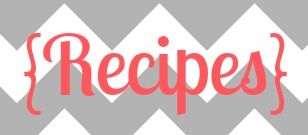 Fettuccine with Sweet Red Pepper Sauce
12 oz. dry fettuccine pasta
2 red bell peppers, julienned
3 cloves garlic, minced
3/4 tsp cayenne pepper
1 cup sour cream
3/4 cup chicken broth
3/4 cup rated Parmesan cheese
salt and pepper to taste
Cook pasta according to package directions.
In a large, greased skillet saute red bell peppers, garlic, and cayenne pepper over medium heat for about 3 minutes. Stir in sour cream and broth. Simmer uncovered for 5 minutes. Remove from heat and stir in cheese. Toss hot pasta with sauce and season with salt and pepper to taste.

Saucepan Baked Beans

1 (16 ounce) can of pork and beans (drained)
1 (15 ounce) can of navy beans or great northern beans (drained)
1/4 cup ketchup
1/2 tsp salt and pepper
2 tbl maple syrup or brown sugar
2 tsp dry mustard

Mix together and bring to a boil.
Reduce heat and allow to simmer for 5 minutes.
Serve hot with hot dogs and fruit.
Philly Cheesy Chili Dip
1 package (8 oz.) cream cheese
1 (15 oz) can of chili (or
go homemade
)
1/2 cup shredded Cheddar Cheese
2 tbsp. chopped cilantro
Spread cream cheese onto bottom of a microwavable pie plate. Top with chili and cheddar cheese. Microwave on high for 45 seconds to 1 minute (until cheese is melted). Sprinkle with cilantro. Serve with tortilla chips and veggies.
* This is a quick, wimple meal. Perfect for busy nights.
Swedish Meatball Sandwiches on Homemade Rolls
1 bag of frozen meatballs, thawed and cooked (12-15 meatballs)
or use the recipe below to make your own
1 can of cream of mushroom soup
2 oz of cream cheese
rolls
Add soup and cream cheese to a skillet. Allow to cook until cream cheese is melted and blended well. Add cooked mushrooms and allow to simmer in soup mixture for 10 minutes. Serve on hoagie rolls.
Homemade Meatballs
1 1/2 lbs. ground turkey
2 eggs, lightly beaten
1/4 cup evaporated milk
3/4 cup dried bread crumbs
1/3 cup Parmesan cheese, grated
2 tbl dried parsley
1/2 tsp garlic powder
1/4 tsp onion powder
1/2 tsp basil
1/4 tsp thyme
1/4 tsp salt
1/4 tsp pepper
Preheat oven to 425'. In a large bowl, combine all ingredients thoroughly. Roll into 1 1/2 inch meatballs (about 24). Place on a greased baking pan. Bake for 20 minutes or until browned.
**You can find the
hoagie recipe here
. It is my hamburger roll recipe. Just make your rolls into hoagie shapes before baking.
Delightful Apricot Chicken
4-6 boneless, skinless chicken breasts
1 bottle (8 oz.) Thousand Island Salad Dressing
1 packet dry onion soup mix
1 small jar apricot jam
Place all ingredients in the crock pot on low.
Allow to cook 8-10 hours. Serve with rice and veggies.
Raisin Cinnamon French Toast with Homemade Syrup
1 (24 ounce) loaf of cinnamon raisin bread, cubed
6 eggs slightly beaten
3 cups milk
2 tsp vanilla
powder sugar
Place bread in a greased 9x13 baking pan.
In a bowl, whisk together the eggs, milk, and vanilla. Pour egg mixture evenly over bread. Cover and refrigerate 2 hours or over night. Remove from refrigerator 20 minutes before baking.
Preheat oven to 350'. Bake uncovered for 45-50 minutes or until golden brown. Sprinkle with powdered sugar. Serve with Homemade Maple Syrup.
Maple Syrup
1 cup sugar
1 cup brown sugar
1 cup water
1 tsp maple flavoring
1/2 tsp vanilla
2 tbl butter
Bring sugars and water to a boil stirring constantly. Cook and stir for 2-3 minutes. Remove from heat and add maple flavoring, vanilla, and butter, stirring to combine and to melt butter.
I store my leftover syrup in my fridge, in a mason jar. You can serve it cold or reheat in the microwave for 45 seconds. Warm syrup is just too good!

I know that not everyone can shop once a month, which is why I have been showing you another way of shopping. I still use the same thinking and technique in my
Once a Month Shopping Posts
. I do this same technique when I do my once a month
"staple shopping"
, but I still have money left over during the month to allow me to have fresh produce that I can then freeze, can, or eat fresh. This gives me a little bit more wiggle room when meal planning and stocking up for that rainy day, when maybe we won't have very much money for groceries. Thinking ahead is something I always try to do.

This weeks printable shopping list, menu plan, and recipe can be found
HERE
Let me know if you have any troubles.
Have a fabulous day lovelies!
Follow me on
Facebook
Follow me on
Twitter
Browse my
Pinterest