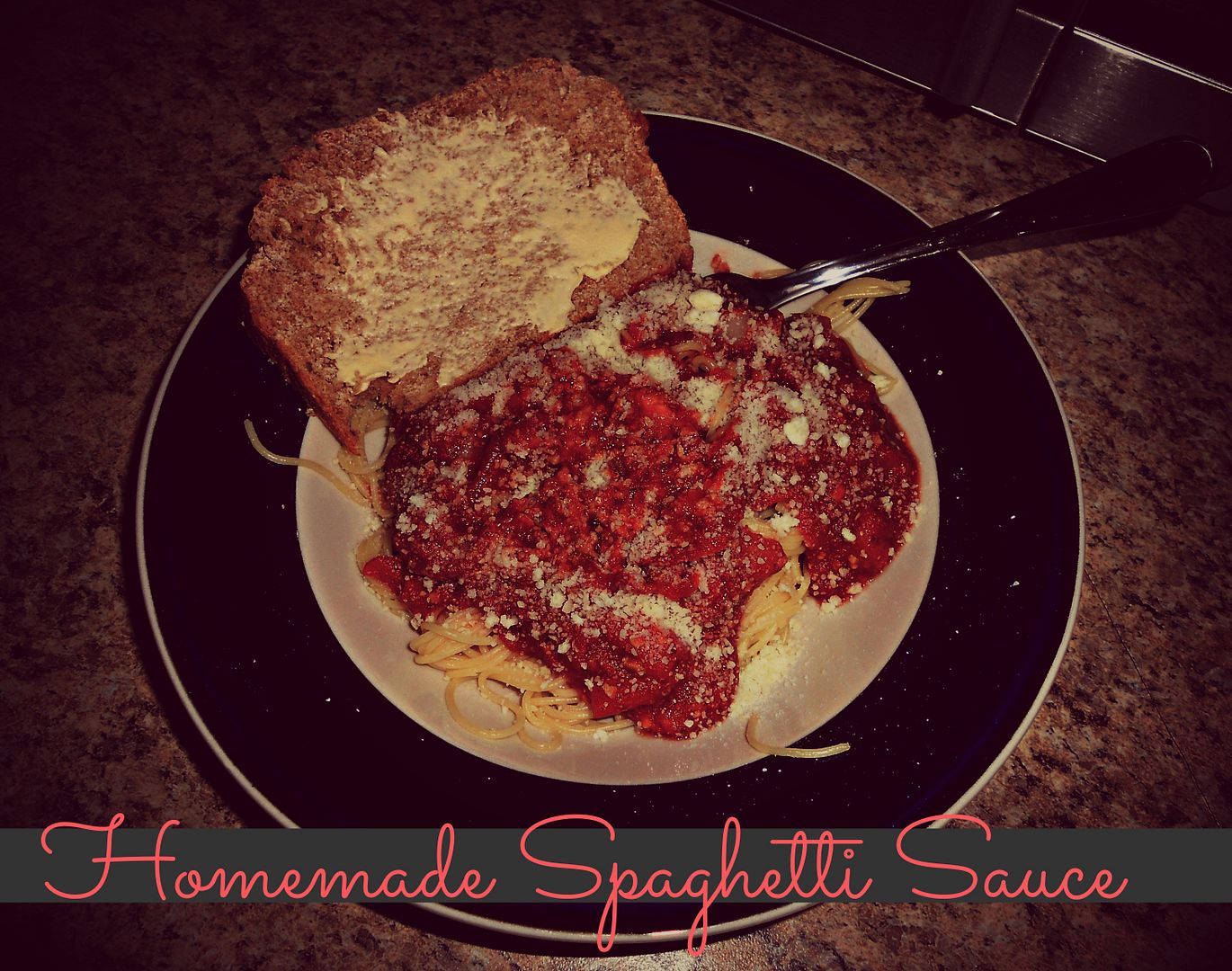 This past weekend I did a bit of freezer cooking.
I posted about it on Instagram.
I had purchased 40lbs of tomatoes from
Bountiful Basket
for $24.00, making my tomatoes 60 cents a pound. I have big plans for my tomatoes. I plan to can tomato juice for making BBQ sauce, salsa, and spaghetti sauce. Today I am sharing my family's favorite spaghetti sauce recipe. We use this for all of our Italian themed meals. This can be canned or stored in the freezer. Either way making your own sauce will not only save you money in the long run, but time as well. We are all busy Mamas, so having homemade sauce ready for us, when spaghetti night comes around, is essential. You can also make this recipe in the crock-pot, which is a bonus!
I cut up my tomatoes and seasonings, then added it to my crock-pots. I usually make 2 batches at once. I have two crock-pots. I let it cook all night long. You will wake up to one yummy smelling home. I turned off my crock-pots in the morning and allowed them to cool, while we had breakfast. Once cooled I stored my sauce in freezer safe containers and labeled them. I store my sauce in 4 cups servings. This gives my family enough for 1 pasta dish and a bit leftover for a pizza (in each freezer container/bag). When I am ready to use my sauce I simply thaw it in the fridge over night, or in a sink full of cold water.
Ready to make some of your own?
Here's how....
Freezer Spaghetti Sauce
22 tomatoes
1/3 cup minced garlic
1/4 cup spaghetti/Italian seasoning
1 onion, chopped
Cut tomatoes into chunks, be sure to remove the core first. Place in crock-pot. Add garlic, chopped onion, and seasoning to your crock-pot next. Stir to combine. Cook on low for 10-12 hours or over night. Allow to cool. Place into freezer safe containers or bags and store.
*I like a chunky pasta sauce, but if you like a smoother consistency you can put your sauce through a blender or food processor.
Happy cooking today lovelies!
XO Danielle