I am a big fan...no a HUGE fan of honey-mustard dressing. My kids love it, I love, it is seriously a fan favorite in this household. We are pretty partial. Can you tell? This year we ran into a problem, when we decided to cut high-fructose corn syrup out of our diet. One of the first ingredients, in most store bought honey-mustard dressings, is high-fructose corn-syrup. Seriously! I was pretty steamed.
I started browsing through my cookbooks. I wanted a salad and only Honey-mustard dressing would do. Thankfully Erin Chase, from
The $5 Dinner Mom Cookbook
has saved me again. She has a recipe in there that is soooo good. Well really all her recipes are good, but again this one is good....real good.
It is super quick to whip up. Add your ingredients, shake together, and top your favorite salad. We added tomatoes, cucumbers, and crunchy red peppers to our salads this week. Yum!
Here is the recipe for all you lovelies to try out....
Honey-Mustard Dressing
In a small jar or bottle, shake the vinegar, mustard, honey, salt, and pepper. Shake vigorously until contents is combined. Store in the fridge. I store mine in a mason jar with a label.
*Add 1 tbl of milk for creamier dressing.
This will fill a 1 pint mason jar
Print Recipe HERE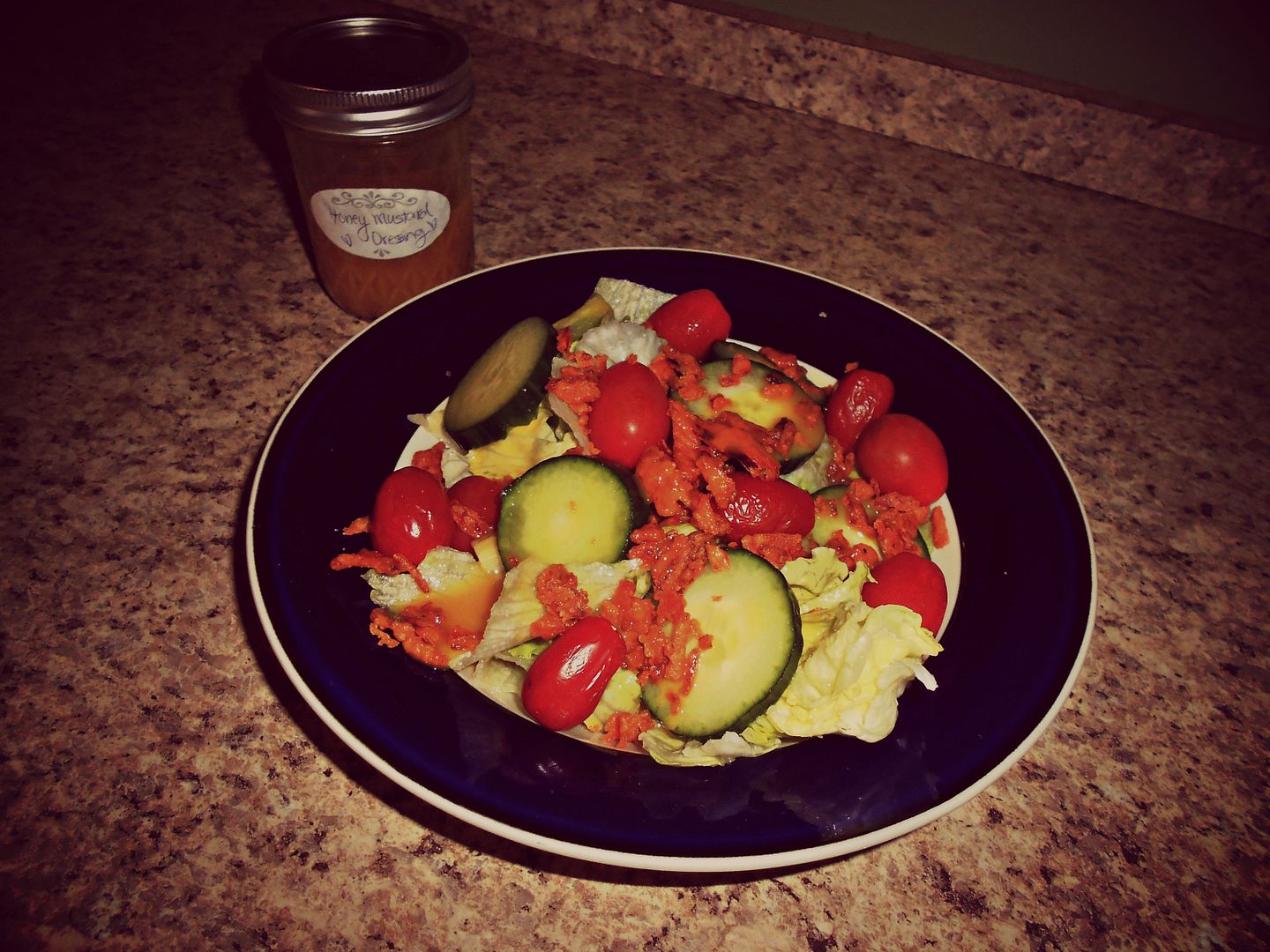 XO Danielle