We made chips last week. They were amazing. I found the recipe originally on
Our Best Bites
. Have you ever been to that blog? Serious good stuff. Know what else is good stuff? These potato chips. Quick and easy to make. Oh and of course 100 times better than those store bought chips. So grab your potatoes, beets, and start slicing. You have some yummy goodness to whip up today.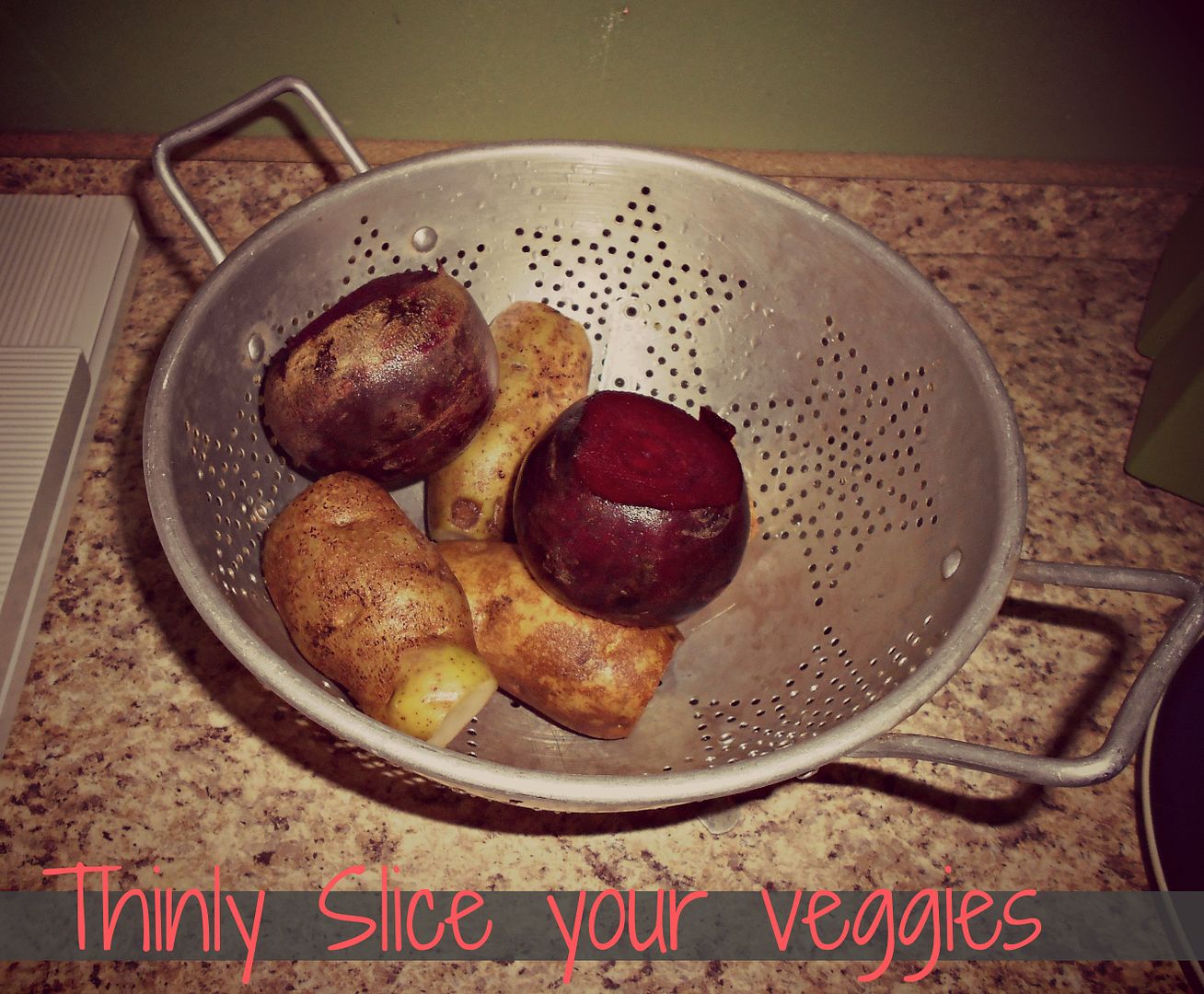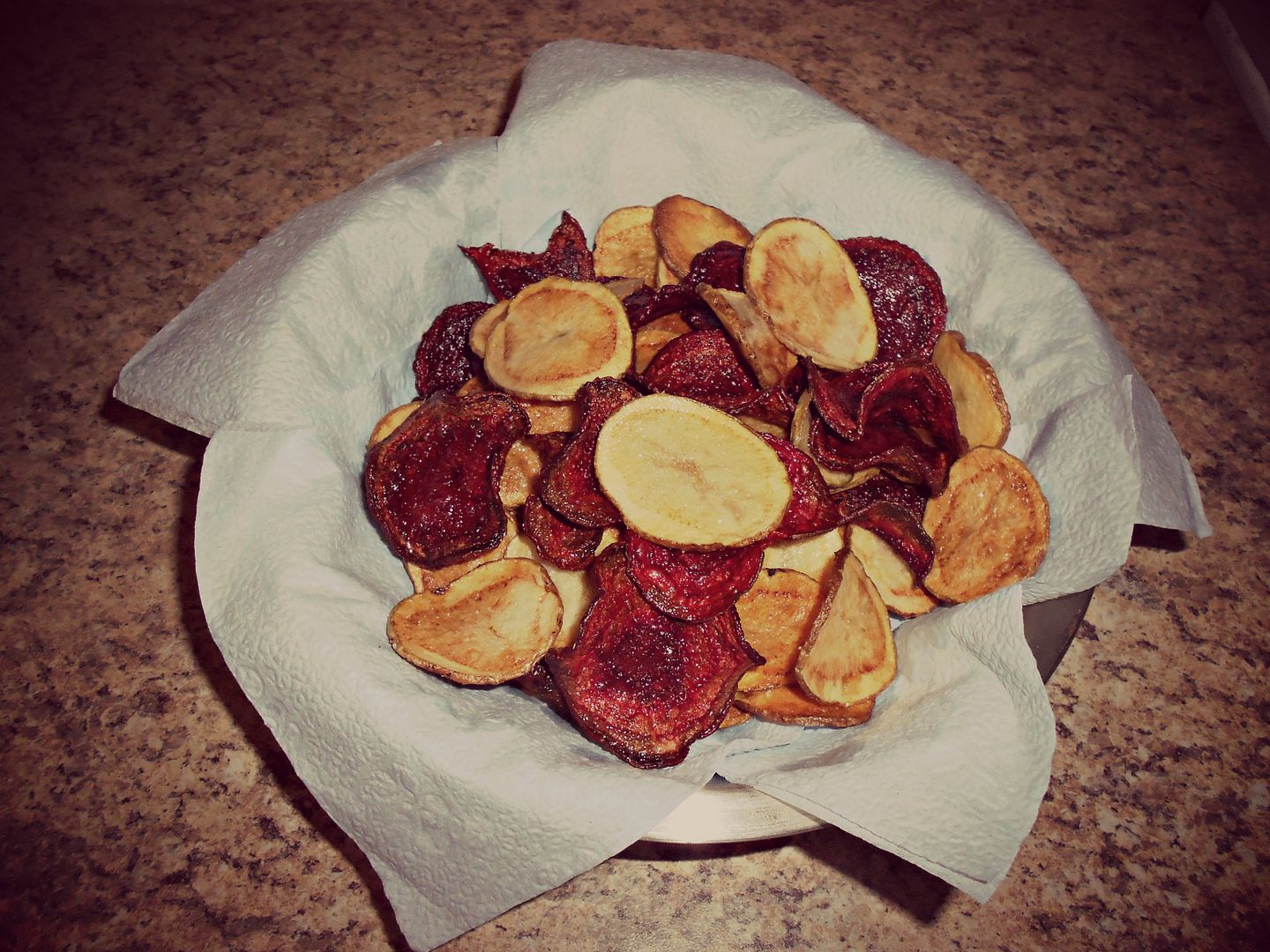 Homemade Potato and Beet Chips
4 Russet baking potatoes
2 beets
oil for frying
seasonings of choice - I did salt
Heat oil to 350 degrees. Slice potatoes very thinly. You can use a mandolin or food slicer. Place potato slices in a bowl of very cold water for about 10 minutes, stirring gently. Rinse slices a couple of times in cold water and then lay flat to air dry.
Working in batches, fry potatoes in oil for 4-6 minutes, until golden brown. Remove and place on paper towels to absorb excess oil. Season immediately with salt and other seasonings of choice. Serve warm or at room temperature. Best eaten same day, but if stored overnight place in a container with the lid vented to prevent sogginess.
* You can also bake these. Slice them thinly, sprinkle with salt, and bake for 12 minutes at 450'. Cooking times vary up on the thickness of your slices. Watch them when baking to make sure they don't burn.
Have a great day!
Don't forget to enter the sweet giveaway we have going on from
Wool Fish
XO Danielle