Who wants to add a sneaky, healthy kick to their recipes? I know I do! I am always aiming to sneak little healthy kicks into all my recipes. I have been doing this for a while, but I only recently started it on the blog. Many of you noticed and wanted to know what all the hullabaloo was about these "super add ons" I use in my cooking. Well I am here to share what they are, what I use them in, and where I get them from.
Let's get started....
Flax Seed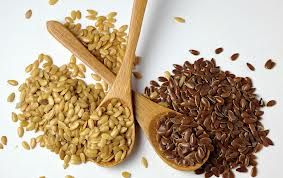 Flax seed is fully loaded when it comes to fiber and
Omega-3 essential fatty acids. It help

s

your digestive system to regulate and work bette

r.
Flax seed may also help lower blood cholesterol and can help reduce your risk of heart disease. I add flax seed to literally
EVERYTHING
. My sauces, smoothies, chili,
all
baked goods, oatmeal, and anything else I can sneak it into. I buy it in
bulk
from Winco's bulk food section. It can be found in your local grocery store in the baking section or health food section. I purchase ground flaxseed, since it can absorb into your body more quickly than the whole flax seeds.
Bran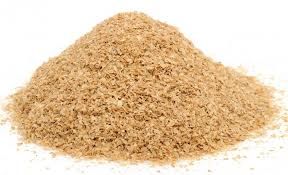 Bran is the it factor when it comes to adding more fiber into your diet. By adding 1-2 tablespoons to your cereal, oatmeal, yogurt, sauces, or baked goods, you will be upping your daily fiber intake considerably. Fiber slows the rate that sugar is absorbed into the bloodstream. This keeps glucose levels from rising to quickly. Fiber makes your intestines move faster and actually cleans you out as it works through your system. Oh and it keeps you regular if know what I mean. I purchase my bran in bulk from Winco for
way cheap
.
Chia Seeds
You may remember these seeds from the popular Chia Pets, but these seeds are making a comeback in the kitchen. These little black seeds are packed with nutrients. Like flax seed, chia seeds are rich in omega-3 fatty acids. They also have antioxidants, protein, and fiber. We throw chia seeds into our smoothies, cookies, and sprinkle it over yogurt. I usually use about one tablespoon when I add it to my recipes. I purchase my chia seeds from Whole Foods. They are a bit more expensive than my other healthy kicks, but they are very worth it.
Nutritional Yeast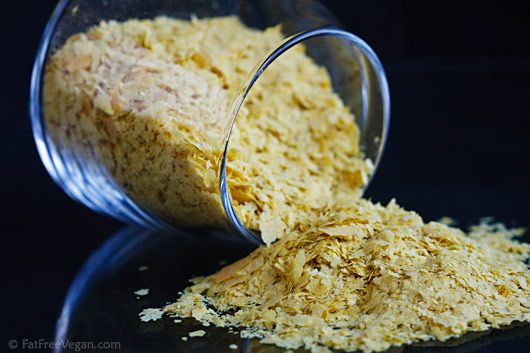 Picture Source HERE
In many of my new recipes this year
,
like my
black bean chili
, I have mentioned adding nutritional yeast to them
.

Nutritional

Yea

st is quite a gem when it comes to adding a healthy punch to your everyday recipes.
Nutritional yeast is packed with a ton of healthy goodness, particularly B-vitamins, folic acid, selenium, zinc, and protein. It's low in fat and gluten-free. It is great as a substitute for cheese on popcorn, mac n' cheese, and with eggs. It is a low-fat alternative to using cheese. It can be baked or thrown into smoothies. I typically add 1-2 tablespoons into our smoothies,
our chili
, our rolls, and sauces. I purchase my nutritional yeast from Winco in their bulk food section.
Purees
I was first turned onto using purees when I first read Deceptively Delicious
. Jessica Seinfeld uses vegetable and fruit purees in all of her recipes. It is a great way to get your family eating more fruits and veggies, unknowing to them. I started off small, adding pureed carrots or squash to our pasta sauce. I then moved onto adding cauliflower to my mashed potatoes. My family loved the recipes and never realized they were eating veggies and fruits. It was great to be so sneaky.
I was like a super spy in the kitchen.
I continued on and still do today. I replace eggs in recipes with my fruit and veggie purees. I prepare mine throughout the month and store them in my freezer. At certain times in the year I puree more. Around Halloween I was able to get huge pumpkins for $2.50 each, through
Bountiful Baskets
. I bought about 5 pumpkins. I cooked all of them and
pureed the insides
. I now have bags of 1 cup servings of pumpkin puree. I store them in my freezer chest and now I have enough for the year. I do this with other fruits and veggies throughout the year too. I prepare in advance and save money that way. You can also buy bagged frozen veggies and use those for purees. Look for sales and plan ahead. Store and add them to your meals. Your kids and your hubby will never be the wiser:)
Giving your meals an added nutritious kick does not have to be hard. By picking one or two of these add ons, you will be arming your family with the nutrients they need to live happy, healthy lives. As with all my tips, start off small. Pick one thing and try it out. See how it works for your family. I didn't start all these things at once. I started off slow and learned. I am still learning everyday. I am constantly learning, growing, and sharing on this blog. I am always thankful for your continued support and sweet comments. If you have some other healthy ways to add goodness to your recipes, share in the comments. I would love to hear what you guys and gals do.
PS
I have a little Blissful Exchange taking place on the
Blissful and Domestic Facebook page
. The topic is green cleaning. Come and give your two cents ladies and gents.
XO Danielle