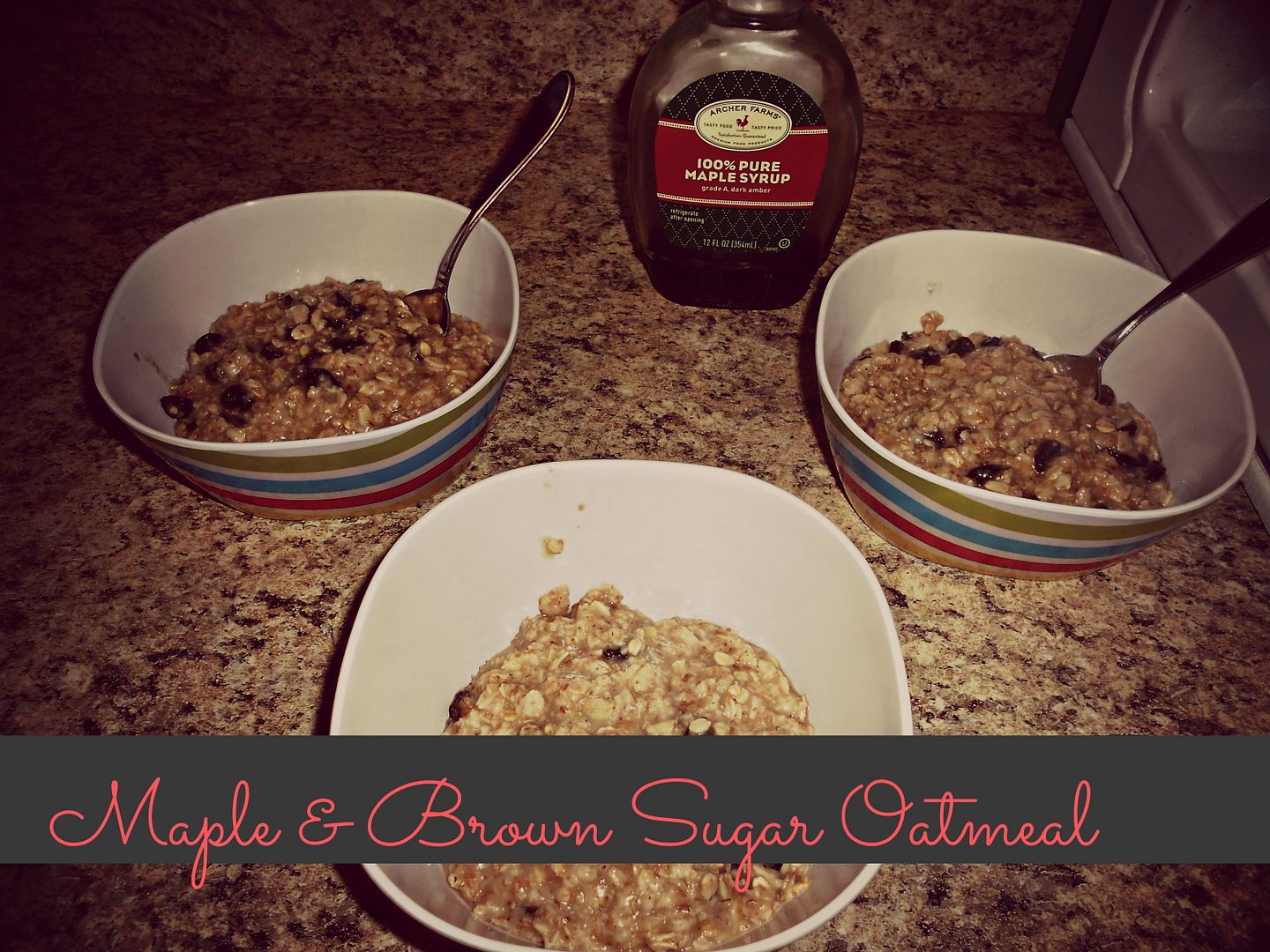 One of my all time favorite breakfasts has got to be oatmeal. We use to purchase the instant box mixes from the store, but last year I learned how easy it was to make it yourself. Since then I have said no to store bought mixes and whip some up myself instead. It is super easy and seriously so quick. You can use this recipe and have a hot breakfast waiting for your children in under 10 minutes. Ready to make some?
Maple and Brown Sugar Oatmeal
2 cups quick cooking oats
4 cups water
1/3 cup dry powdered milk
1/4 cup brown sugar
1 cup raisins (optional)
pure maple syrup
Add oats, water, and powdered milk to a pot. Cook until mixture begins to thicken. Add brown sugar and raisins. Allow to cook for 3-4 minutes. Serve in bowls with maple syrup drizzled over the top.
Serves 4-5 people
This is a filling, yummy breakfast. Make some today for your family.
XO Danielle