Happy Monday Lovelies! Well it has been quite an exciting weekend.
Michelle Manetti
, from The Huffington Post wrote an article about Blissful and Domestic! I am was so excited. She was super sweet to work with and wrote a wonderful article. Check it out
HERE
. I am very thankful that my little piece of blog land is getting out there and helping people. Knowing that my meal plans, recipes, and tips are helping people, is such an amazing blessing to me. It gives me the motivation I need everyday to continue typing up all the goodness that goes on in this brain of mine. It reminds me of why Once Upon a Time
I started this blog
. Thank you for reading each day and leaving me sweet words. I will never be able to thank you all enough, but I will never stop trying...from the bottom of my heart, thank you! thank you! thank you! I
always
appreciate you!
Now that my thanks for the day have been expressed...who's ready for a new weekly meal plan. This week I am changing it up a bit. I have been talking with that sweet hubby of mine (he is the best) and we have come up with some amazing ideas for Blissful and Domestic. It will take me some time to work through all the plans I have developing in my noggin, but I am slowly but surely trying. The first change is adding pictures to the meal plans. We will be adding pictures and I am also going to be including breakfast and lunch recipes. Many of you asked for them, so I thought I should deliver on that.
You will also find the recipes in a printable file. I will not be adding a shopping list, since it is very hard to judge what is appropriate for each family. I do encourage you to make lists ALWAYS before shopping. Check your pantry first and always try to choose the healthiest option for your family.
Alright now onto this weeks meal plan.....for those of you that follow me on
instagram
, you probably noticed all the baking I did this past weekend.
Side note: I post weekly recipes and thrifty living tips via instagram, so be sure to follow me so you don't miss out on any thrifty fun!
(blissful_and_domestic)
I was preparing for the week using the recipes below. We will be eating this same menu this week.
So get to planning and have a fabulous week!


Monday
B-Sweet Potato Bread + Fruit
L- Cappellini Soup
D- Baked Burritos with rice and veggies
Tuesday
B- Waffles with fruit
L- leftover soup from Monday
D- new recipe night :)

Wednesday
B- Whole Wheat Cinnamon Rolls
L- leftovers

Thursday
B- Toast + Fruit
L- Pizza + veggies
D- Sweet and Sour Chicken
+ fried rice
Friday
B- Berry Muffins with yogurt
L- Butter noodles with veggies
D- Broken Lasagna with zucchini tomato sauce
Saturday
B-cereal + fruit
L-leftovers
Sunday
B- Pancakes with Blackberry Syrup
L-Egg Salad Sandwiches with fruit
D-Linguine with picante sauce and veggies
+ whole wheat bread sticks
Print Your Menu HERE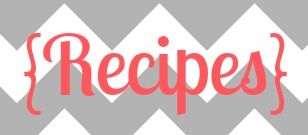 This weeks recipes can be printed HERE

This week I am sharing a few quick bread and muffin recipes. All of these freeze great! Pick a day, bake up a storm, and then freeze your goodies. Then you will have home baked goodness all month long:)
XO Danielle
P.S.
This week's Blissful Exchange via Blissful and Domestic Facebook Page is
"What is your favorite "potato" recipe?"

How do you cook, season, eat your potatoes? I have 30lbs of potatoes and need some ideas:> Share your recipes,tips, and tricks. Come give your 2 cents on the Blissful and Domestic Facebook Page.