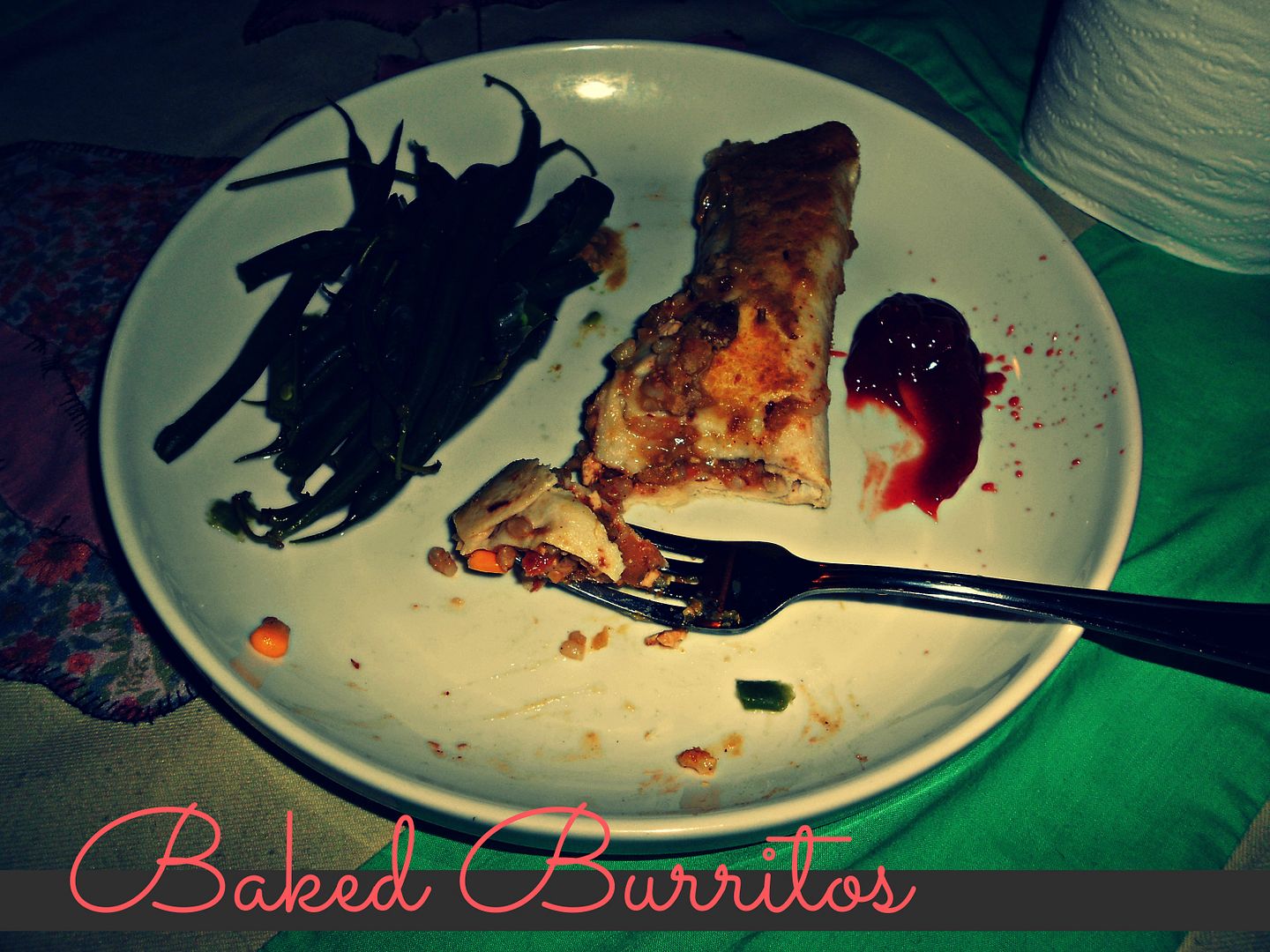 After taco night
last week
, I had an abundance of pinto beans (I made in the pressure cooker), rice, tofu, and corn. I decided to get creative and use up my leftovers. I came up with a quick
Baked Enchilada Recipe
, which the whole family loved. I love using up leftovers and this recipe is a great one when doing that.
Baked Enchiladas
8-10 flour tortillas
1 can (12 oz.) green enchilada sauce
1 cup rice
1/2 cup beef, chicken, or tofu
1 can corn, drained (15 0z)
2tbl taco seasoning
1 cup pinto beans
Place your rice, meat, corn, seasoning, and pinto beans into a bowl. Add about 1/4 of the can of enchilada sauce. Mix well. This will become your enchilada filling. Place a heaping spoonful of filling on to a tortilla and wrap it up tightly. Place into a greased 9x13 pan. Continue to use up your filling and tortillas. My pan usually holds 8-10 tortillas. Once all your enchiladas have been rolled and placed in the pan, pour the remaining enchilada sauce over the top, make sure to cover all the tortillas. You can top your enchiladas with cheese, but I used nutritional yeast*. Bake for 25-30 minutes @ 350'. Enjoy!
*
nutritional yeast
is a great cheese substitute when you don't have cheese or just want to add a healthy kick to your food. It is also loaded with B12 vitamins. It can be put in soups, smoothies, and your baked goods.
XO Danielle