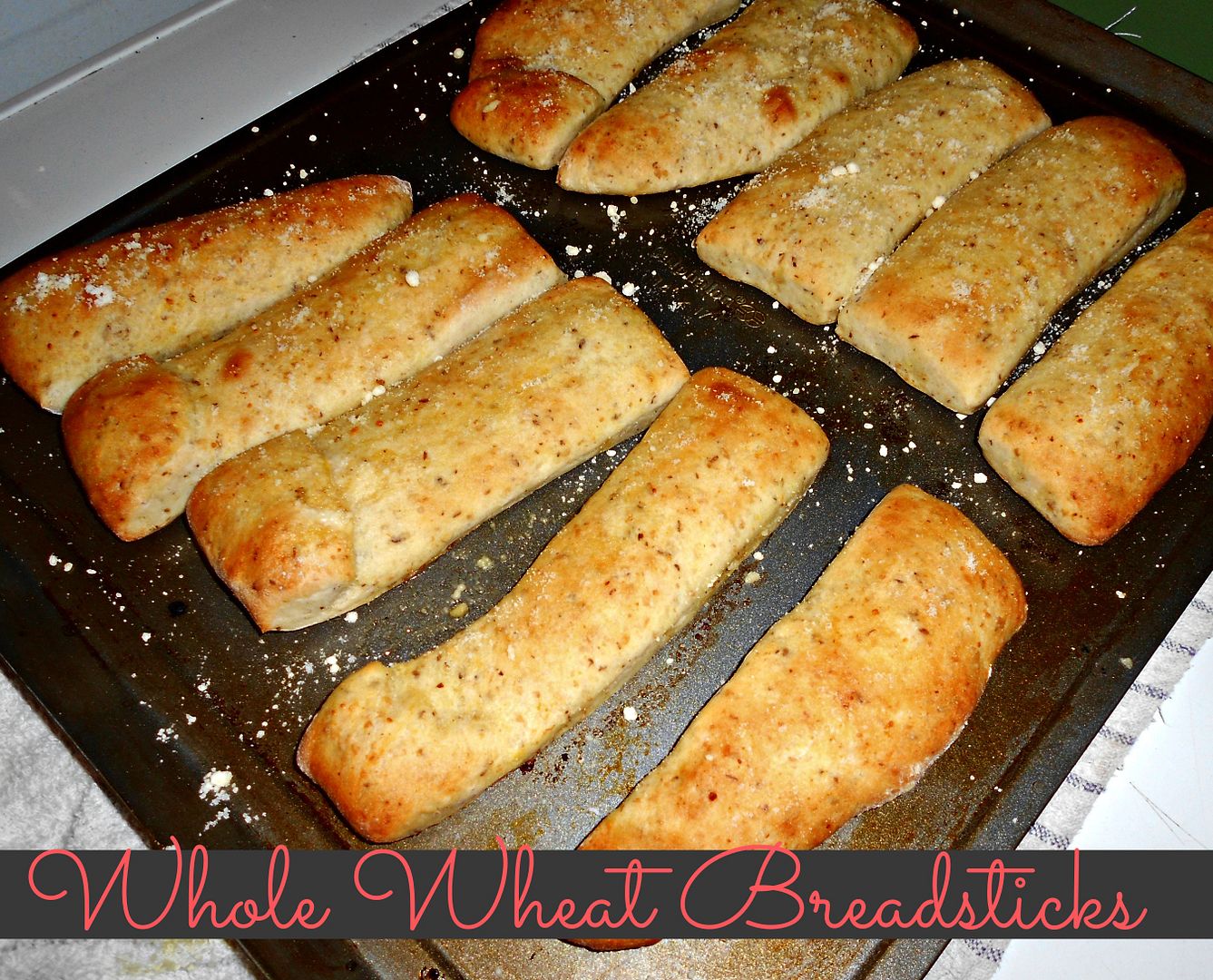 Did you all see the One-Pot Spicy Cannellini Soup I posted yesterday? Well here are the yummy bread sticks we served with them. Both meals are found in this weeks meal plan. The bread sticks are quick to make, delicious, and oh did I mention they are super quick to make? No rise time folks. I also have a video tutorial to take you through each step. LOVE IT! Make some today. We pair our bread sticks with homemade spaghetti sauce, creamy tortellini soup,

or

Red Pepper and Squash Soup. My hubby could eat just the bread sticks. They are his favorite!
Bread sticks
1 ¾ cups whole wheat flour*
2 tsp garlic
(I used already minced garlic in a jar)
Combine yeast, sugar, and water in a bowl. Mix until combined and yeast starts to bubble around the edge of the mixture. Allow to sit for 5 minutes. Yeast mixture will be bubbly after the 5 minutes. Next add flour and salt. Mix until a ball of dough forms. Knead for about 5 minutes. Allow to rest for a few minutes. Next roll out dough into an 8 x 8 rectangle. Take a pizza cutter or knife and cut strips of dough. Place on a grease baking sheet.
Ina small bowl mix melted butter, Parmesan cheese, and garlic. Brush onto bread sticks. Cook for 8-10 minutes at 500'.
* you can use whole wheat flour, white flour, or a combination of both.
Print Recipe
HERE
Enjoy lovelies!
XO Danielle